Latest posts by Hailey Friedman
(see all)
A complete comparison of Zoom vs Webex vs GoToWebinar vs Webinarjam
If you're a marketer or business operator in today's age, you have to have the most current software and tactics in your toolkit.
Webinars, also called web conferences, are one not-so-secret weapon that everyone is talking about in a post-COVID world.
Fact: While only 44% of marketers have actually hosted or participated in a webinar, 87% have found it to be an effective strategy. Plus, larger companies are now using them to run distributed workforce meetings and to sell products to clients.
In short, in a post-COVID world, webinars really matter.
If you're ready to find a webinar software tool to optimize your team and get ahead of your competition, look no further.
Keep reading to find the right webinar solution for your business need.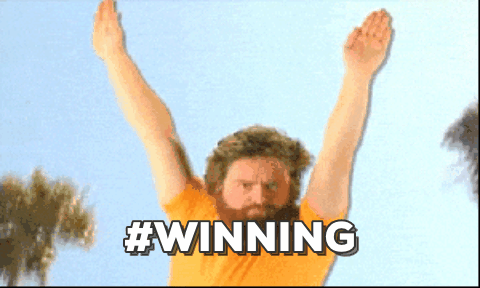 Why Use Webinars?
Webinars are an incredible way to engage with your audience at scale in a very intimate way.
You can use webinars to:
Train employees
Connect with customers
There are endless applications that make webinars a perfect tool for bridging online and offline.
By the way: If you're a marketer using webinars, you'll want this FREE perfect webinar marketing script. It's a template for you. Fill in the blanks and you'll be ready to go in no time!

The webinar experience, for both you and your attendees, will depend on the software you end up using. So make sure to choose one that is best suited to your business needs.
To spoil the surprise:
I recommend Zoom for small and large companies who want a software solution for web conferencing with colleagues and clients.
I recommend WebinarJam to small businesses who wants to host webinars to sell a product.
Zoom vs Webex vs GoToWebinar vs WebinarJam

Unless you've shut off the news in the couple years, you've probably heard of Zoom.
Zoom's main bread and butter is virtual meeting software and hardware for large companies. A lot of the SaaS companies I've worked with have been using Zoom for a while as their video conferencing software. Many of them take advantage of the Zoom cameras and other hardware Zoom provides to growing companies willing to pay.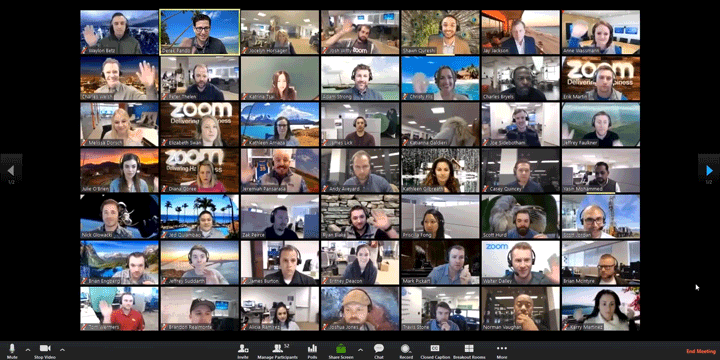 I've personally used Zoom 50+ times. It's really slick, Silicon Valley-looking software. And it's fairly reliable from my experience.
Zoom webinars may be best suited for larger companies and classes who want to utilize webinars to showcase a variety of perspectives to their attendees at once. For example, each Zoom plan allows for up to 100 "interactive video" participants which means that up to 100 people can present together, if necessary.
Zoom webinars may also be a fit for companies looking to host large webinars of up to 10,000 people. Zoom has basic business plans that are meant to host 500 or fewer participants, but they also have a program called Zoom Video Webinar that can host up to 10,000 view only participants per webinar.
Pros:
There's a free plan!

You can host unlimited meetings

Up To 100 panelists: Zoom has the capabilities to host up to 100 panelists, presenters, and participants. This is perfect if you are hosting a large online panel.

Up To 10,000 webinar attendees: If you plan to host a lot of people at your webinar, Zoom may be right for you. You can host up to 10,000 webinar attendees with their most premium plans.

Live broadcasting as Zoom integrates well with Facebook Live and YouTube.

Robust reporting on everything from your audience's webinar experience to their questions and poll answers so you can follow up the right way.

A bit unrelated to webinars, but Zoom does offer hardware you can connect in conference rooms that makes it easy to host conference calls and show scheduling displays outside of conference room doors, to know if a room is taken for a call.
Zoom's solution is reliable: I'm yet to see a Zoom webinar have bad delays or break right in the middle of a webinar!
Screen sharing, annotation, file sharing, hand raising, and more interactive features for students and businesspeople alike
Cons:
It's expensive: Zoom has a base price of $149.90 per month if you want to host meetings longer than 40 minutes. But if you want to expand your audience from there, the price goes up significantly.
Their plans are confusing: The base price may sound reasonable, but once you end up checking out all the add-ons, Zoom can be quite confusing and charges can add up quickly if you're not careful. For example, they charge extra for an Audio Plan, Additional Cloud Recording Storage, or based on the number of attendees you want to have join your webinar.
Zoom Pricing
There is a limited free plan and then pricing starts at $149.90/month. It skyrockets from there to over $10,000 per year.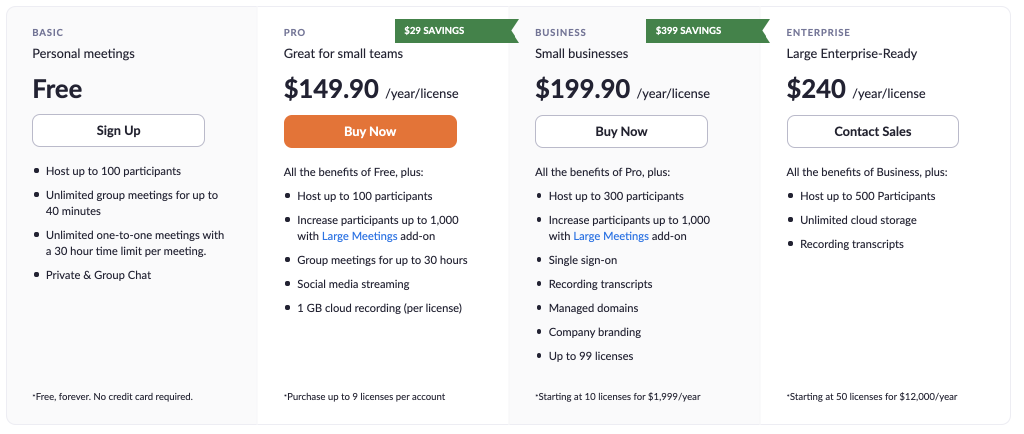 Link
Full Zoom Review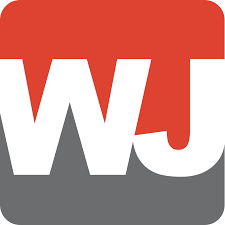 WebinarJam is my favorite webinar tool for marketing webinars. I know because I've literally tested and written about every webinar software out there!
It's the software we use for all our Growth Marketing Pro webinars, and it hasn't let us down once. I first turned to WebinarJam after having a negative experience with GoToWebinar and wanted to find an alternative. So if you want to sell a product or service, WebinarJam is the tool for you.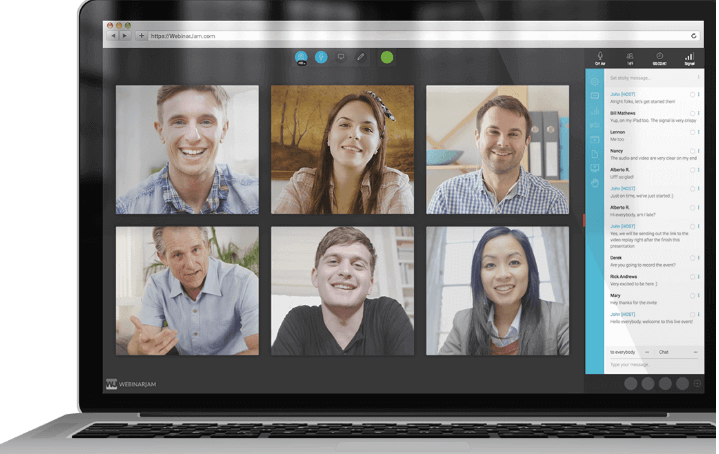 Pros:
Plans start at $39 a month.

An extensive list of features. One of my favorites is the ability to pop up an offer mid-webinar with a call to action, which helps increase conversions and sales.

Multiple webinar layouts. You can choose to have your webinar show your face, share your screen, show your face and your screen at the same time (picture in picture), whiteboard with annotations and more.

Presentations: if you're hosting a slideshow heavy webinar, instead of booting up Keynote or PowerPoint, you can upload your presentation to WebinarJam. This helps assure that your webinar runs smoothly while helping you cut down on the need to share your own screen.

Good buffer rate which causes few delays.
Communicate pre and post-webinar with built-in autoresponders. This is great because I don't need to think about setting up email reminders and follow up emails. It does it all for you.
Automatically records every webinar. You can even have the recorded webinar sent to everyone as a replay or use it in their sister platform, EverWebinar, to create a simulated live webinar (aka an automated webinar). To learn more about how to create an evergreen webinar, click here.
Cons:
There's no way to pay more and get more support, like onboarding help or a dedicated account manager.

Customer support can be spotty, as the company has had a lot of employee turnover in the past two years.

Limited co-presenters: WebinarJam allows you to have up to 6 co-presenters, which might be limiting if you want to have more co-presenters involved.
WebinarJam Pricing
Like I said, WebinarJam is actually cheaper than any of it's competitors. It starts at $39/mo. Try it out for just $1 for 14 days with our link.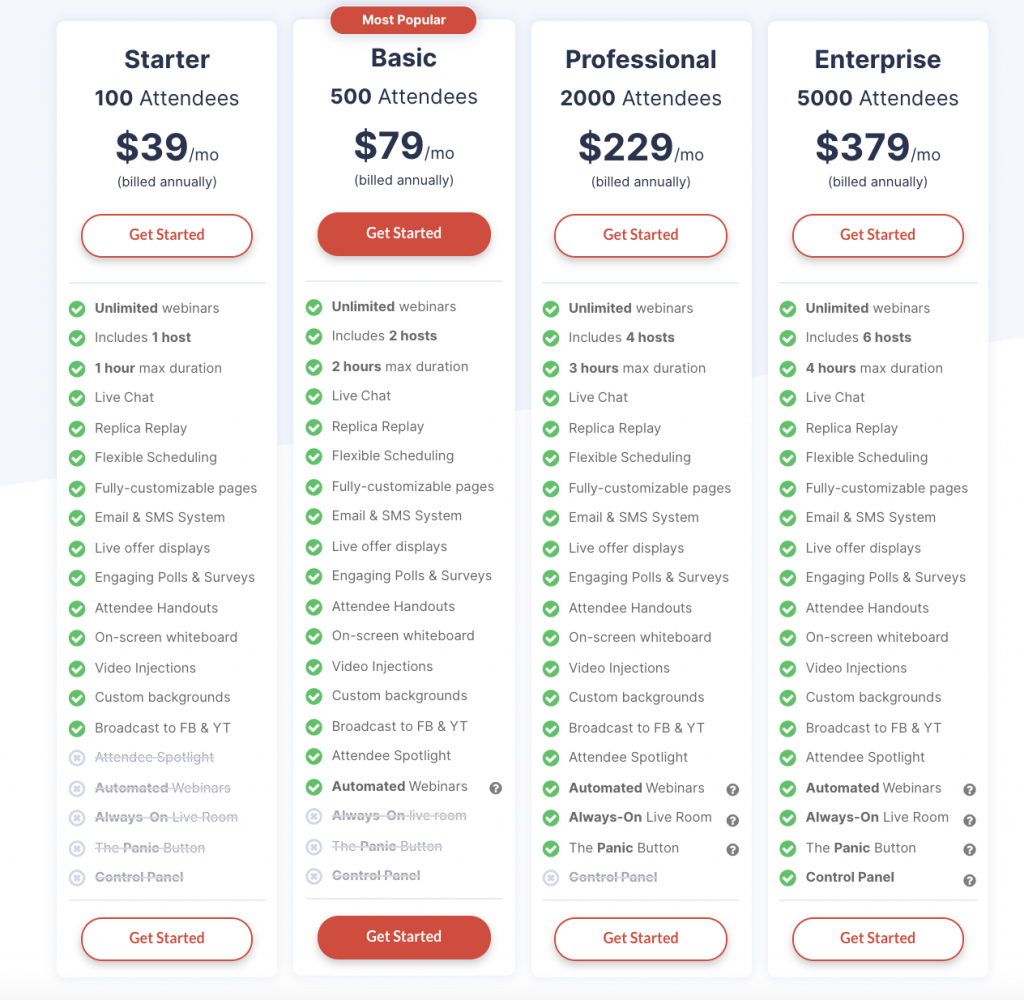 Link
Video
Full WebinarJam Review

GoToWebinar used to be one of the only big webinar platforms around. It was founded in 2006, but GoToWebinar's parent company, Citrix began to feel pressure from newer and savvier competitors. They exited the space by selling GotoWebinar to LogMeIn for $1.8 billion in July, 2016.
As I mentioned, I really don't like GoToWebinar. The software looks outdated and it gets really expensive, really fast. But, tons of people use it — particularly larger companies with enterprise contracts. So first, some positives!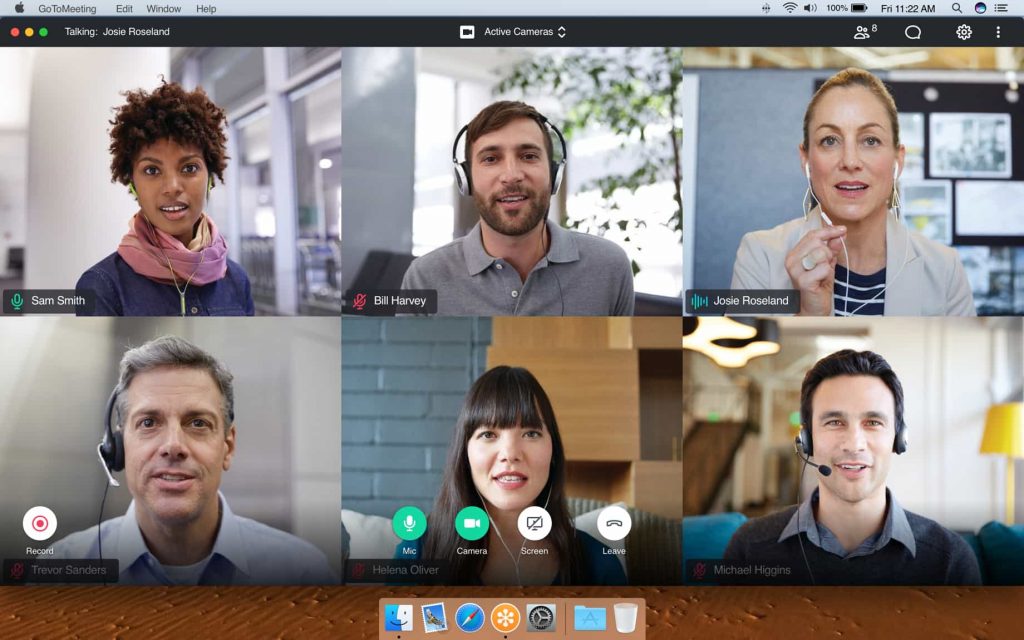 Pros
Up to 5,000 members on a webinar with the enterprise level plan
Share promotional videos, demos, etc. during your broadcast
Personalize your webinars with custom branding
Simulated live webinars that allow you to have pre-recorded webinars that feel as real as live ones. (My personal favorite tool for simulated live webinars is EverWebinar)
Strong video and audio quality.
Access to webinars via phone & computer.
Polling Features. Upload polls during your webinar to increase audience engagement.
Cons
It's expensive: the lowest plan alone costs $1,068 per year paid at once ($89 per month) or $1,308 paid monthly ($109 per month). After the lowest plan, it only continues to get more expensive if you want more features and attendees.
The lowest plan only allows 100 participants to join per webinar. That number was too small for me and my business when I wanted to host my first webinar and make a big impact.
The software is outdated and looks like it was last updated in 2006. Not as clean or user friendly as some of its competitors like WebinarJam.
All users have to download the software in order to join the webinar which can be confusing for attendees or other hosts. This part is real annoying. Who wants to download a new program just to watch a webinar?
Poor Customer Service. During my time at San Francisco-based startup, RealtyShares, we reached out during an important webinar to try and get more people in — and we even offered to pay for a higher plan so more of the audience could join. They couldn't accommodate our request. Maybe that's asking too much of a customer support rep. But it would'a been nice to have been wowed!
GoToWebinar Pricing
GoToWebinar recently updated their pricing to include a launched their "Lite" version, which is similar to the other affordable options on this list. However, the rest of the options are pretty expensive, and it only continues to get more expensive if you want more features and attendees. Starts at $49/month.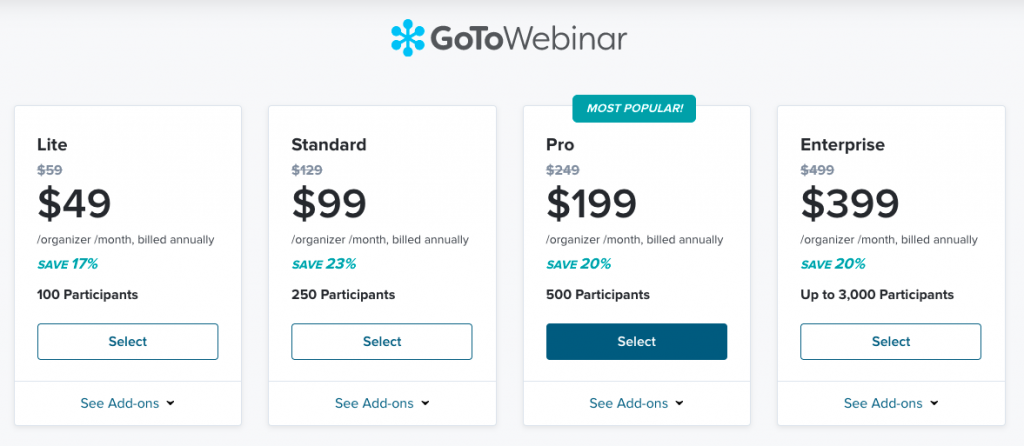 Link
Video
GoToWebinar User Reviews

Webex is webinar software owned by Cisco. In their words, Webex is for "calling, meetings, and messaging in the cloud."
Their main offering used to be video conferencing, but they've really worked on their webinar software in the last year or so. They've also added team collaboration features a la Slack.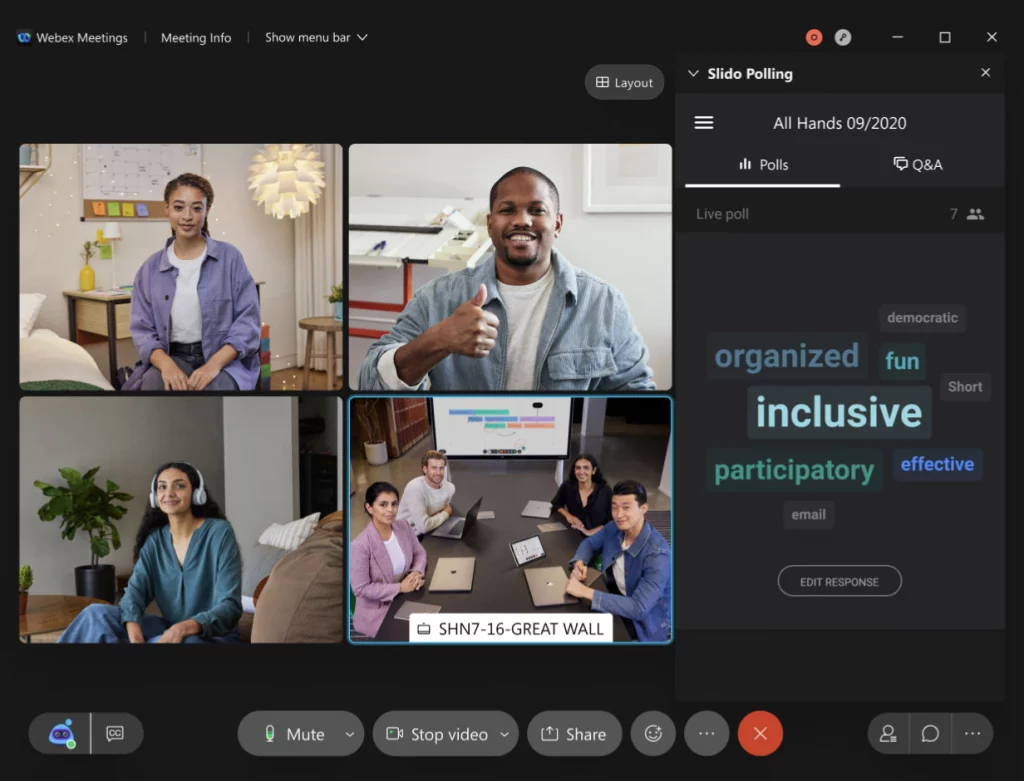 Pros:
All the webinar features: Webex provides the all the features that you would want from a webinar platform such as HD video, screen sharing, in-app voice listening, the ability to join from any video system, security, the ability to record meetings, chat.

Plus, more advanced features like break-out rooms, emoji reactions, gesture recognition, moderated Q&A, and more
Analytics: Webex offers advanced follow-up analytics that help you gain insight into what went on with your attendees during your webinar.

Mobile Apps: WebEx has a mobile app which is perfect for helping your attendees go to your meetings no matter what device they are connecting from.

Accessible: Automatic translation into over 100 languages
The UI has become much slicker in the last year+
Cons:
All of these updates are very new, so there might be some kinks and learning curves working through the

new webinar options
Their pricing isn't available on their site, so be careful of any add ons
Webex Pricing
For businesses, Webex starts at $25/user/month. Which as you can imagine, becomes expensive fast, since it's a pay-per-user model.

Link
Video
Webex User Reviews
What You Need to Consider When Picking a Webinar Software
Every company has different needs and wants when it comes to webinar software. Here are 10 critical factors that you must consider when picking your webinar software.
1. Price
One of the most obvious factors when it comes to choosing a webinar software is pricing. You want to save your company money without sacrificing quality. There are many webinar tools out there that have a lot of features while being reasonably priced. Small businesses and agencies have a lot of options when it comes to picking an excellent webinar tool. You might have to fork over a bit more if you want to invite more people to your webinars though. In this comparison, I think Zoom is probably the best bang for your buck for teams.
2. Number of Panelists/Presenters
Who will be presenting with you? Do you anticipate that you will often have joint venture webinars or multiple people from your team joining you as a presenter? Not all webinar tools have the ability to host more than 1-2 presenters, so that will cut down on the webinar tools you can use. You never want to overcrowd your screen or have too many cooks in the kitchen. If you don't anticipate needing more than a few presenters on a week to week basis, don't get a more expensive plan just in case. If the webinar tool you use happens to have multiple presenters though, the more, the merrier.
3. Number of Attendees You Anticipate
As you scale your webinars, more people will join your webinars. You want your webinar software to be able to increase with you. When picking a webinar tool, think about how many attendees your webinar tool can hold at the highest level. You may never need that may attendees at once, but you may not want to host your webinars on a platform that limits your long-term growth and potential. If you are okay with eventually moving webinar platforms, though, you can pick the most cost-effective platform as you are just beginning.
4. Customer Service
Customer service is essential, especially when you are forking over a lot of money for a service. If you or your co-workers aren't technically savvy, you must pick a company with excellent customer service! You never want to be stuck in a sticky tech situation with little to no help from your webinar service. Pick a company that has live reps, onboarding help, or even dedicated account managers. You want to make sure that your questions are always answered promptly.
5. Video/Audio Quality
At the most basic level, webinars are video or audio transmissions. You want to make sure that the company that hosts your webinars is dedicated to offering quality video and audio content for your viewers. If your video and audio quality is poor, it reflects on the value and worth of your company. Make sure you invest in companies that invest in their audiovisual technology.
6. Video Recording and Storage
Being able to record and store your webinars is vital if you want to repackage, sell, and profit from your past webinars. Your webinar tool should be able to record and save your files (locally or in the cloud.) You want to make sure that the webinar tool you use has these capabilities because this can help you cut down on the number of live webinars you need to host.
7. Reporting
Some webinar platforms like Google+ are free, but they have zero reporting capabilities. You must consider how important reporting is to you and your company. Webinars are more than just a presentation; they are a business opportunity. If you want to leverage your webinars, you need to use a platform that can give you robust reports on webinar activities. You should never skimp on reporting if you are using webinars as a business tool.
8. Attendee Participation
Does your webinar tool focus on attendee participation? This is a significant part of keeping people engaged with your message. Some platforms go above and beyond in this regard with the ability to poll your audience, create audience chats, and even with the ability to promote specific audience members so that they can ask their questions via video as a presenter. If your companies subject is a bit dry, you want your webinar tool to focus on attendee participation so your audience can get more from your webinars.
9. Security
Last, but not least, security is a huge issue that you have to be aware of when it comes to picking a webinar software. With a new data breach popping up in the news daily, you want a software that values the security of your webinars and the data that you collect from attendees. Your webinar attendees trust you to handle their sensitive data accordingly, so you want to pick a webinar company that doesn't skimp in this area.
10. Other Providers
There are even more webinar providers than listed here. If you want to consider additional options, check out:
Conclusion
Which webinar software should you pick?
All the webinar software we reviewed here are high quality with good functionality, and all of them offer webinar creation without programming and design knowledge. So your choice will depend on your needs, experience and the 10 factors listed above.
Like the idea of WebinarJam?
One of the most intimidating parts, is just getting started. That's why I put together this downloadable webinar script. It's a template for you. Simply fill in the blanks and you'll be ready to go in no time!
Now go get started!!
xoxo
Hailey
Are you an entrepreneur or marketer? Also read…