Latest posts by Mark Spera
(see all)
2023 has been a crazy year for us in more ways than one.
Our marketing agency, GMP Agency onboarded its first public company client and we're on pace to grow 175% year over year.
My business partner, Hailey got married!
And we sold GrowthBar.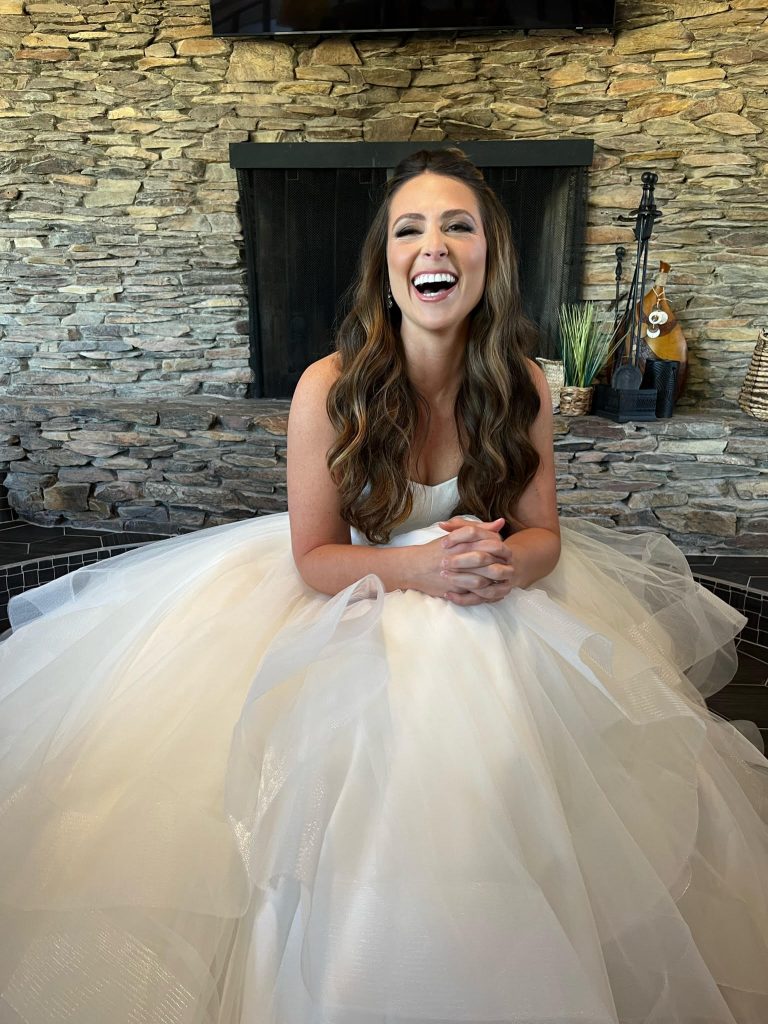 We more or less expected the first two things to happen. The third was more surprising — and it's what this post is about.
After 2.5 years of working on GrowthBar, it now has a new home.
In my usual transparent fashion, I'll lay out all the top-level details everyone's interested in, then I'll dive into how we got here!
The details
GrowthBar's ARR at time of sale: $318,000 and growing
Buyer: XO Capital (SaaS private equity firm)
Had you raised money? Nope, GrowthBar was bootstrapped
Close date: June 2023
Earnout: None!
Price: Sorry, that's the only part I can't share.
Why sell now?
2.5 years ago, when Hailey and I hatched the idea for GrowthBar, we came to an agreement:
She would lead our marketing agency full time and I would work on GrowthBar full time. And after 12 months we would both focus our attention on whichever business was growing faster.
This was actually one of the best moves we've ever made — it enabled us both to focus on one thing and added a little fuel in the form of friendly competition.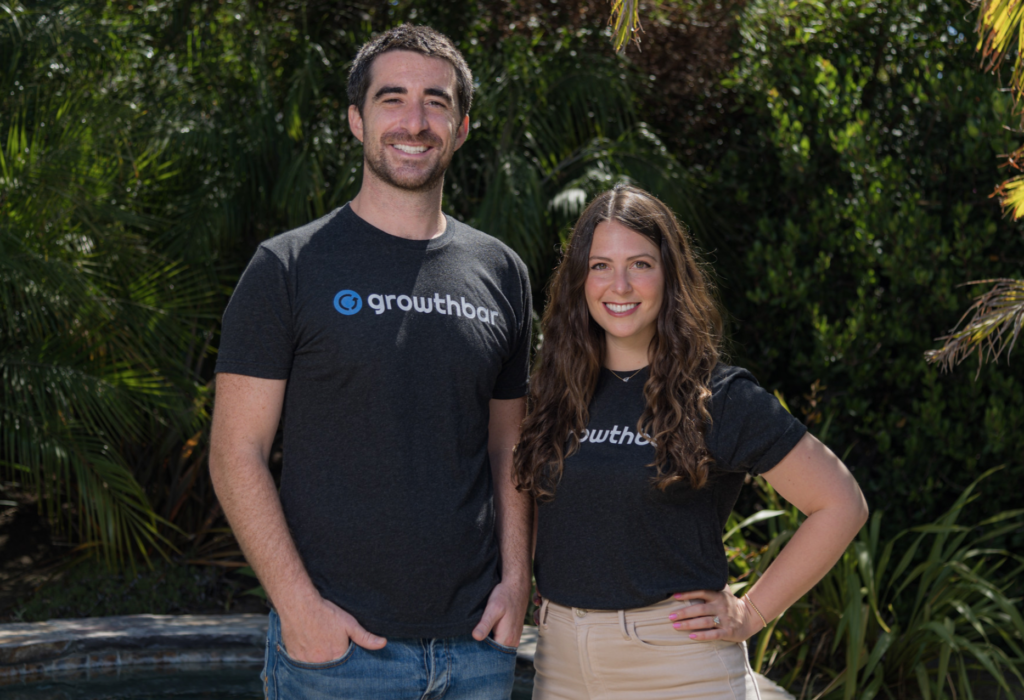 We were fortunate. After 12 months, both businesses were growing quickly, so we decided to keep our heads down and reassess after another 12 months.
Crazy enough, just as we hit the 24 month mark we got an email from the President and CEO of a content marketplace who wanted to acquire GrowthBar. A week later we got another email from the COO of a public data company who was also interested in acquiring the business.
Out of those conversations came one pretty enticing 7-figure offer. Except it came with a three year earnout — meaning I'd have to continue building GrowthBar for someone else for three years! We briefly considered the offer, but eventually passed on it. We didn't set out as entrepreneurs to work for someone else.
But those acquisition discussions did give us a bit of clarity. After some soul searching, we decided it was indeed time to sell GrowthBar for three reasons:
GMP Agency is the larger business. I guess you could say Hailey won our competition of "who can grow it faster." To serve our 20+ clients and our employees better, the agency needs both of our brains. It's too much for one person to manage.
We're builders. About 6 months ago, working on GrowthBar began to feel like a chore. One of the reasons Hailey and I love agency work so much is that we can solve growth for many different companies, not just one.
A little time back. For the first time in my adult life, I don't think I have to work 70+ hour weeks to feel accomplished. Covid, a neck surgery in 2022, and the prospect of starting a family have given me a little bit of perspective. I'm still a workaholic at heart — I think it's in my genes — but I'm looking forward to a slightly more balanced year or two ahead.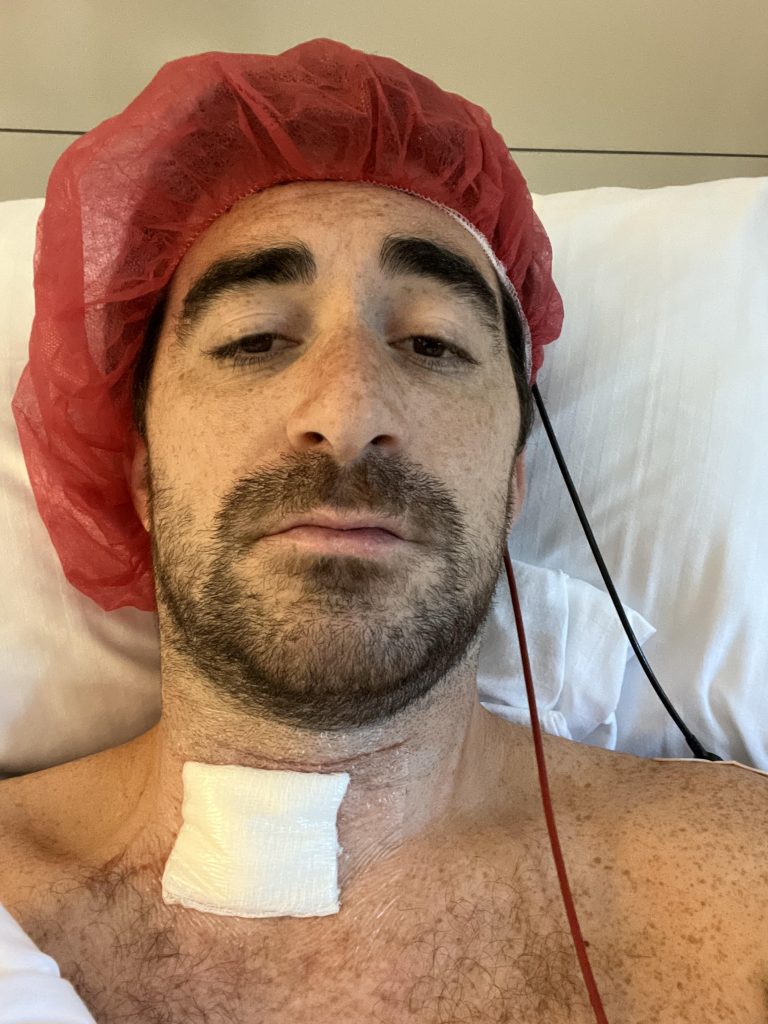 How did you sell?
We listed on Acquire.com, a marketplace for buying and selling SaaS businesses.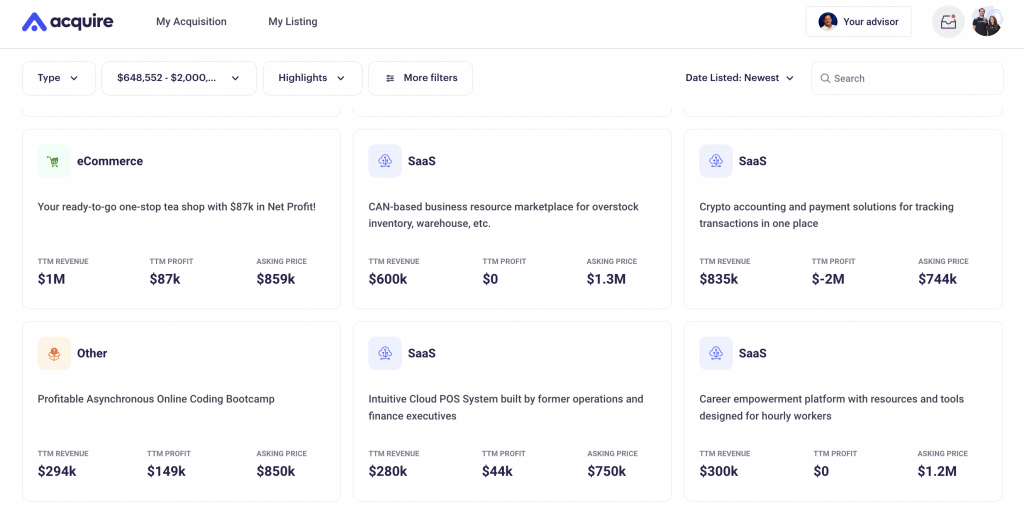 When we listed on Acquire, I really didn't know what to expect. I had a feeling we would get some offers, given our growth and profitability, but I was sort of blown away by the interest.
Within 24 hours we had 50+ groups express interest in the deal and within 48 hours we had 3 solid offers on the platform.
We also had a buyer step in at the 11th hour with an offer. It was a group that we had conversations with a few months before listing on Acquire.com. FOMO is very real!

We took the XO Capital offer for two main reasons:
It was pure cash. There were no wonky earnout terms or any other financial gymnastics.
They have a track record. We actually had another buyer come in at right around the same offer as XO Capital, but he had only completed one deal ever. XO had completed 8+. As a seller, it just felt like less risk to go with the known quantity.
In all honesty, we may have priced the business a bit lower than we should have, but I'm thrilled to have GrowthBar off our plates and with a very competent buyer in XO Capital.
What I learned
Software-as-a-Service (SaaS) is an incredible business model. There's a reason pretty much everyone hates Salesforce, yet 90% of Fortune 500 companies use it. I've worked with SaaS businesses, but GrowthBar was the first SaaS I've founded. It reaffirmed for me how awesome of a model it is — the margins are high and the users are very sticky.
SEO is (still) the best channel there is. I didn't have to "learn" this one, but GrowthBar helped confirm it for me again. GrowthBar's largest acquisition channel was SEO. We grew the site to over 20,000 visitors per month in a short time. It meant the business was profitable from day one, and we were able to reinvest those profits into making a better product.
A great product matters most. Acquiring customers has never been an issue for Hailey and I. So if GrowthBar had any achilles heal it was churn rate. But the better the product got, the lower the churn got, and the more profitable the business became. Everything gets easier when your customers stick around. Read my blog post on why customer LTV is the most important metric in all of business here.
Timing matters. Timing definitely matters. We were early-ish to the AI writing tool party and that helped us accelerate our growth in year one. Being early to a space gives you credibility, helps you rank for organic searches (SEO), and wins you share of voice in the form of PR. So I guess the message is: if you see an opportunity, act fast.
Acquire.com is pretty incredible. I have no affiliation with them. In fact, the CEO, Andrew's Tweets sometimes annoy me. But they've built an incredible platform that has made SaaS M&A very liquid. I think it's an awesome thing for entrepreneurs.
It's better together. Building a business is tough. It's possible to do it alone, but it's easier and less emotionally exhausting to do it with a business partner. I'm happy Hailey and I are working together 100% again on GMP Agency.
The future of GrowthBar
XO Capital seems to be investing resources in improving the product already, so I'm genuinely excited to see how it develops.
I can't say I know exactly what they have in store for it, but they seem to share the same vision for GrowthBar that I have. We've had many conversations already on how best to improve the tool, how to better serve customers, and how to make the content optimization recommendations even better than they are today.
What's next for us?
We're happy with the outcome and proud of what we've accomplished.
I'm incredibly grateful for our team members (shoutout Irfan!), our advisors (shoutout Derry and David!), and the bloggers/affiliate partners who have been a part of this company.
And of course, I'm so grateful for the thousands of customers who've given GrowthBar a try.
GrowthBar was a fun chapter.
But I'm now laser-focused on our agency, GMP Agency (told you, I'm a workaholic).
Want to learn about how we can help you? Get more info and book a call here or shoot me an email [email protected].
Also read ?
→ How to Grow a SaaS Business FAST
→ The 8+ Best Digital Marketing Launch Strategies