"How can I get more customers?"
If you're asking yourself that, you're probably a…
Startup founder
Or some sort of marketer…
10 years ago, we had no idea how to get customers either.
But since then we've:
Started (6 and 7-figure revenue) companies.
Led marketing at (7, 8, and 9-figure revenue) companies.
Grown Growth Marketing Pro into the biggest growth marketing blog on the internet. It makes over $150k in affiliate and software subscription revenue every month.
And we haven't spent a dollar on advertising.

We're Hailey and Mark.
This is us.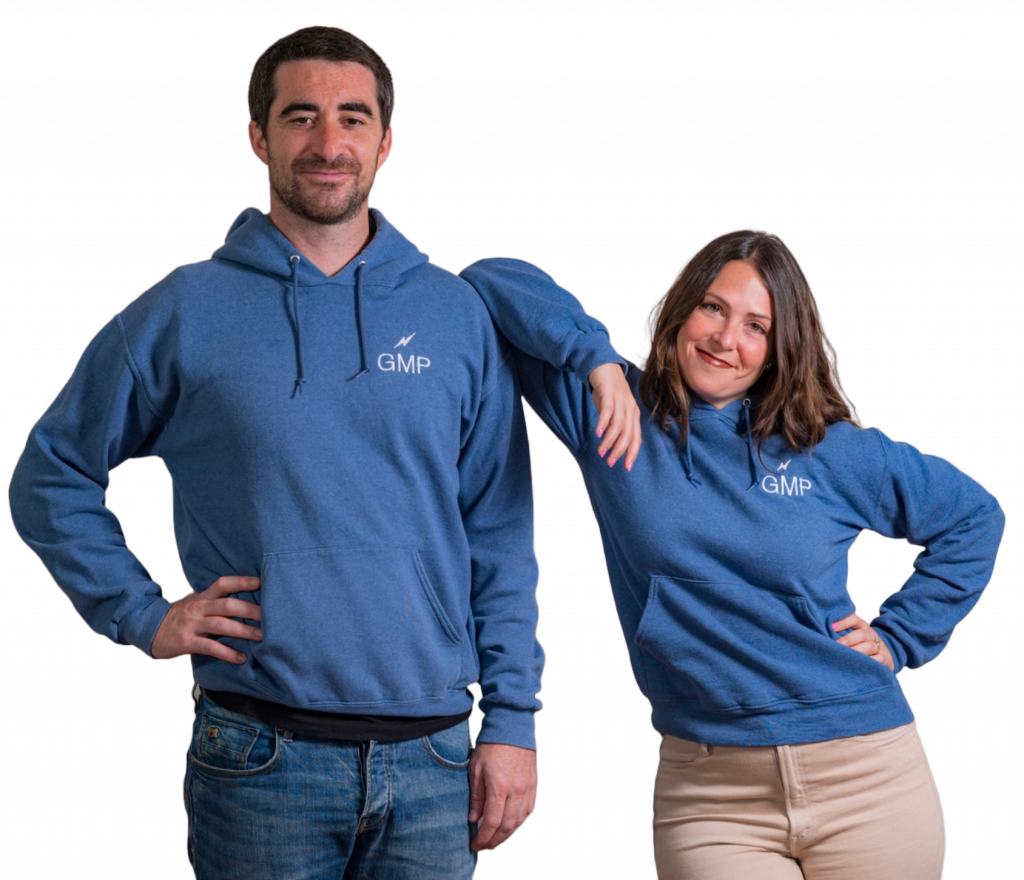 Why are we here?
Have you ever heard someone say…
We've heard "experts" say stuff like this time and time again.
The real truth is: THAT'S ALL BULLSHIT.
Businesses aren't one-size-fits-all. And neither is marketing.
In an endless sea of marketing tactics, you have to prioritize what's right for your business. You can't focus on everything.
We get amazing results like no one else because we've figured out a formula for prioritization.
There are a few tactics for every business that move the needle. We know how to find them.
And we'll share that knowledge with you.
If you want to learn from our success and grow your business, submit your email below, and keep reading…
How did we get here?
My name is Hailey Friedman.
This is me…
I was born on Long Island and went to college at Emory University in Atlanta, Georgia. After Emory, I spent 2 years teaching 8th grade English in the Bronx through Teach For America.
While I was teaching, I had a brilliant idea for a mobile app called Thursday. The app enabled friends to share location data, favorite restaurants and bars, meet up, and generally stay connected — it was a bit like Foursquare.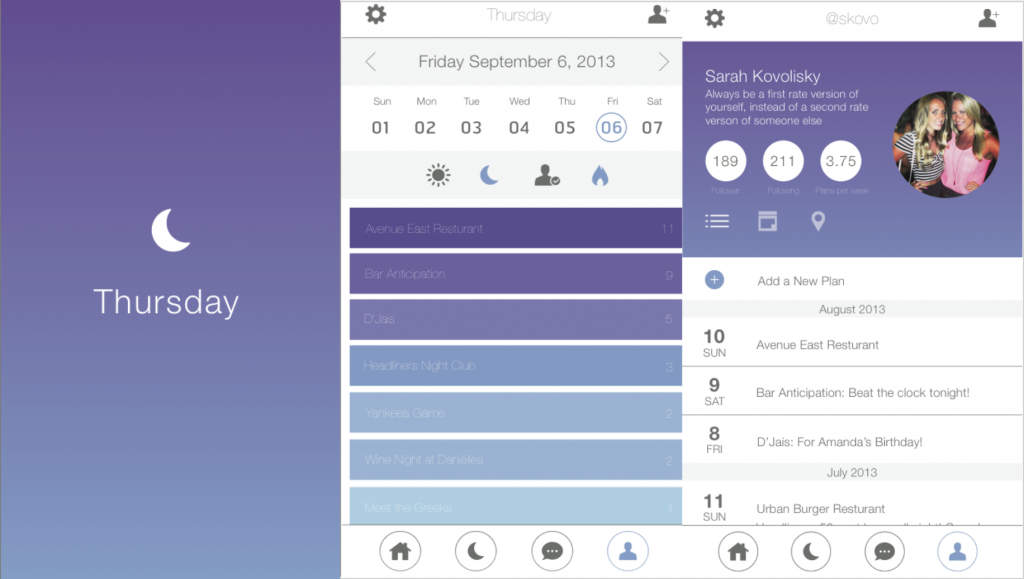 I put together a team of people from across the country and we worked on this app remotely. We launched in the App Store. We were even invited to SXSW, where I pitched it in front of hundreds of people!
On launch day, I got some buzz! Thursday was picked up by a few publications online and my phone was ringing off the hook with friends congratulating me on my success.
But after that first week, the buzz died.
And unfortunately, so did Thursday.
We made exactly $0 and after 6 months I had to close it down.
And that's where I learned this very important lesson:
You can have the greatest team and the perfect product, but if you don't know how to get customers, then you don't have anything worth much at all.
So I became fascinated with marketing
It's what set me off on my journey to learn the answer to my burning question: what does it take to get someone to sign up for or buy something?
So I decided to join a startup in New York at the ground floor, to try and learn everything I could about what it takes to start and grow a business. But I quickly outgrew that job and I wanted to learn so much more. So I decided to hop on a plane and move to San Francisco, all by myself, leaving my friends, family, and boyfriend behind.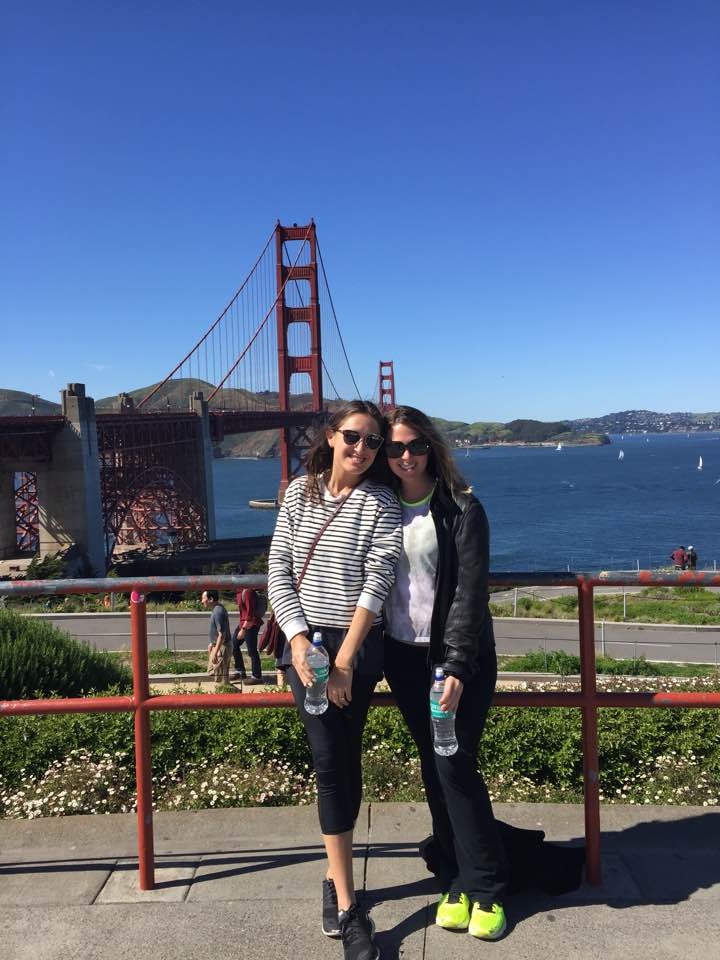 A hundred phone calls and Skype interviews later, I got a job offer from a guy named Mark Spera. He was the Head of Marketing at a 25-person startup.
If that name sounds familiar, it's because he's my cofounder here at Growth Marketing Pro.
Mark moved to San Francisco in 2010. He caught the entrepreneurship bug in 2012, and started an ecommerce business. It grew from nothing to a couple of million in revenue pretty fast.
He exited that company in 2016 and took a job as Head of Marketing for a fast-growing tech startup…. and hired me!
Let me tell you about Mark…
To understand Mark and why we're here today, you have to back to his high school days.
Growing up, Mark went to public school, got a 4.0 GPA, had friends, played soccer, and got into a good university.
But during his senior year of high school, things started changing for the worse.
He lost interest in almost everything and his grades started slipping — a once stellar student was failing classes. He quit the soccer team with his mom in the stands and drove home without saying a word.
Then, one day in Spanish class, it all came to a head.
Mark had his first panic attack. If you've ever had a panic attack, you know how terrifying it is.
From what Mark tells me, he started tearing up, ran to his car and drove home.
It started happening more often. Daily even. He didn't tell a soul. He bottled it all up and went off to school in Virginia.
He struggled through freshman and sophomore year — drinking too much and skipping class.
After three years of grinning and bearing it, he finally decided to get help.
Mark was put on medication and began speaking to a therapist.
With newfound peace of mind, Mark packed everything he owned and moved to San Francisco to work at technology companies.
It was through the process of getting better that Mark learned the #1 most important lesson.
The lesson that has guided us ever since.
The lesson that has helped us make millions of dollars with this blog in just a couple short years. And that lesson is simple as can be:
JUST DO IT.
I know, I know, there's a sneaker company that might sue us for this.
But the day he decided to get help was the day that changed his life (and mine) forever. Moving to the tech mecca kickstarted a life of entrepreneurship and marketing for both of us.
You can complain, sit on the sidelines, or wonder, "what if?" Or you can take action. Whether it's in business or your personal life, actions speak way louder than words. You don't have to be the most talented or the smartest to leave a mark. But you do have to hustle.
I'm pretty glad Mark took action that day because we have become quite the team. We're relentless together — taking action nonstop in order to turn our dreams into reality.
With Mark's help I got to work uncovering the answer to my burning question: what does it take to get someone to sign up for something or to buy something?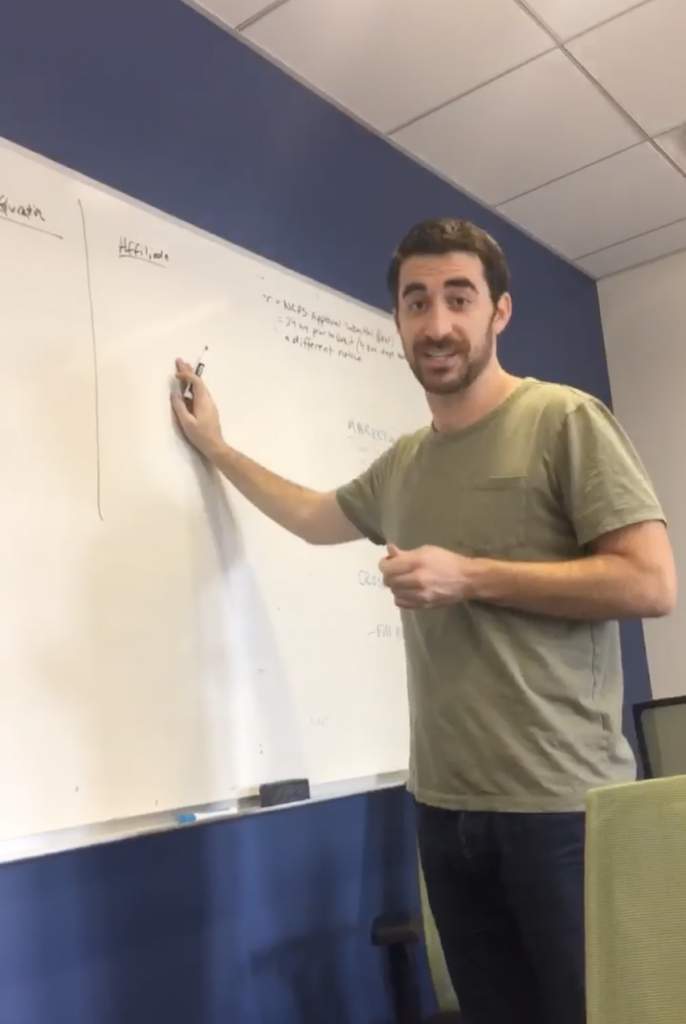 I read books, listened to podcasts, attended events, and I implemented my learnings at work and with any friends and family who would let me.
As I continued to hone my skills, I wanted to uncover all the secret tactics being used by marketing experts here in Silicon Valley.
So I became the President of the largest community of marketers & founders, with over 20,000 members globally.
I hosted interviews with hundreds of successful founders, CEOs, and entrepreneurs and have infused their lessons into my work and shared their lessons on this blog.
Mark and I continued to work together as a two-person marketing team at that startup (which went on to get acquired by a large company).
We tested every channel under the sun. We did a lot of things right, and we did a lot of things wrong.
But in the end, we learned what worked and what didn't.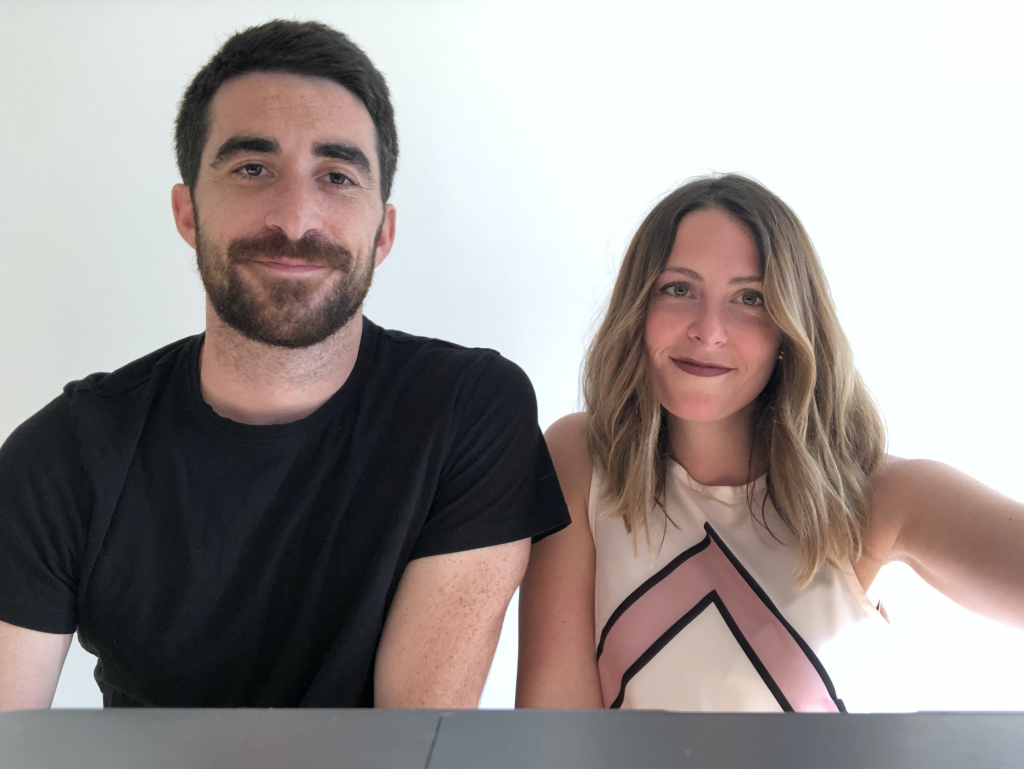 After two years of working at that company together, when I proposed to Mark that we start a marketing blog, there was only one thing he could say…
What now?
With our years of hands-on practice, we have developed incredibly effective marketing tactics that have consistently resulted in millions of dollars in revenue for the companies we've worked with, and our own.
We've already helped thousands of bloggers and startups realize exponential growth and now we're sharing all our secrets right here on this blog.
This isn't the crappy information you get from other bloggers. Stuff they've made up and don't back up with data. We've worked for San Francisco tech startups and have grown our own businesses. This is the best stuff on the internet.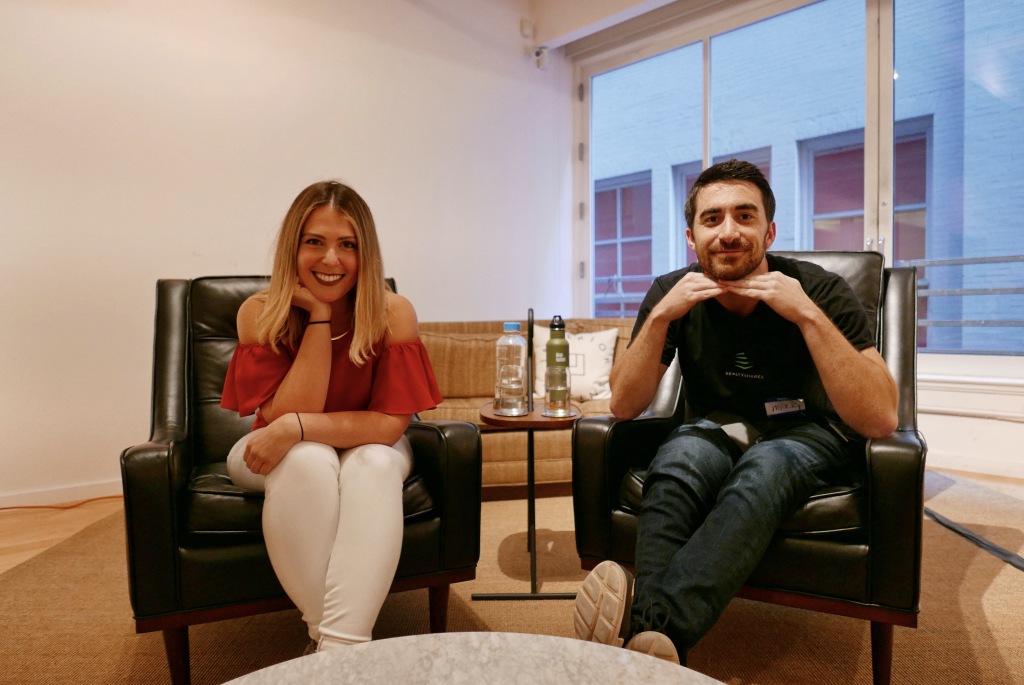 Moving out to San Francisco and learning the answer to my burning question was a manifestation of me taking action to follow my dreams.
We started this blog, Growth Marketing Pro, and built it into a 6-figure passive income business in 18 months. Today it supports me while I travel around the world, working remotely. I'm currently in: San Francisco ?
Now I want to help you get hundreds, thousands or millions of customers so you can grow your business and follow your dreams too.
Our lives have changed for the better as a result of taking action.
We hope this site inspires you to do the same…
or at least teaches you how to get a whole lot more customers.
Want us to help your business grow?
There are 3 ways we can help:
Try our 5-star rated SEO and content tool, GrowthBar.
You can always reach out at [email protected] or [email protected]. We get a lot of emails, but we try to reply to every message within a few days.
xo,
Hailey & Mark