Latest posts by Hailey Friedman
(see all)
Below, I've reviewed and ranked the 8 best online course platforms and provided the top 5 ways to create and sell online courses.
For many experts across the globe ?, building an online course has unlocked life-changing passive income ?? and financial freedom.
You've seen the stories on your newsfeed — bloggers who travel the world making 7 figures from their online courses. I used to think it was too good to be true.
What are Online Course Platforms and How to Choose the Right One
Choosing the right online course platform matters.
Why? Because you'll be using this tool day in and day out to build your course, and the same goes for those who'll be viewing your content.
Pick a platform or course builder that is easy to use, clean, smooth and makes your content the star of the show.
The best platforms for creating online courses offer an integrated learning management system (LMS) that includes:
Administration, documentation, tracking, reporting, and delivery of educational courses, training programs, or learning and development programs
Membership programs
And some feature ecommerce capabilities
Ultimately, the ideal online course platform provides you with everything you need to create your course with ease, as well as to deliver it efficiently. You can go one step further and choose a platform with marketing features to help you sell your online course.
The 8 Best Online Course Platforms
About: LearnWorlds provides an all-in-one online course platform, allowing you to both create and sell your courses through a fully professional, interactive, engaging, and social online school. 
When you sign up for a LearnWorlds account, you'll be prompted to create your course, as well as custom landing and sales pages to help maximize the success of your course. LearnWorlds has a whole library of responsive templates and styles, which will allow you to make engaging pages with ease.
When you are ready to build your course, LearnWorlds has some super great pre-made course catalogs to help make your course as interesting as possible. You can add things like online tests, interactive e-books, interactive videos, and downloadable attachments to your course.
The customized features appear on the student-side of the course as well. Through LearnWorlds courses your students will be able to highlight, take notes, and get certificates of completion.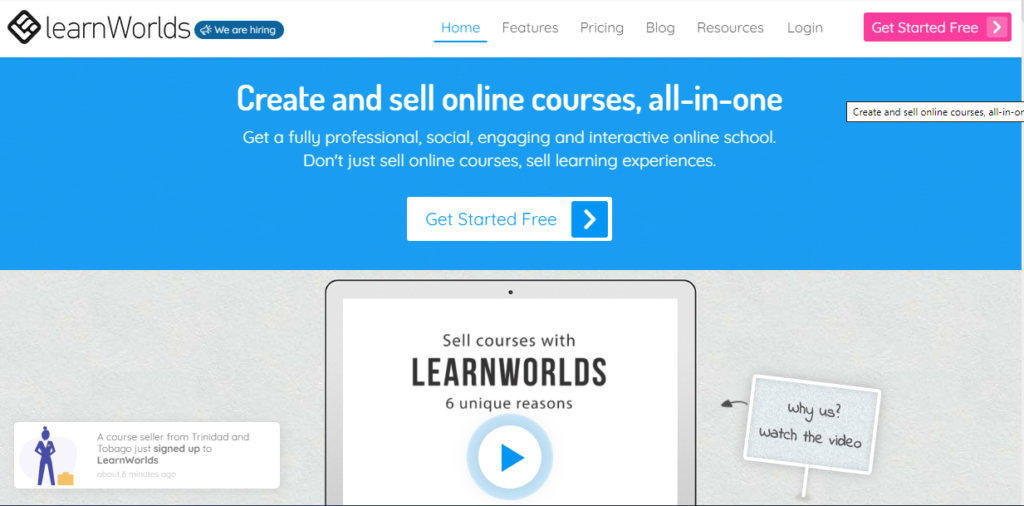 Ease of Use:
Ready-made templates
Mobile and tablet ready
Good customer support
Easy-to-use editor
Intuitive navigation
Features:
Unlimited courses
Built-in social network
Conversion tracking
Lead Generation
Branding and theme editor
Custom mobile app creation for your course
Price:
There are three main paid plans with LearnWorlds. The Starter plan is $29/month, the Pro Trainer plan is $99/month, and the Learning Center plan is $299/month. All three offer a free trial and a discount for an annual plan.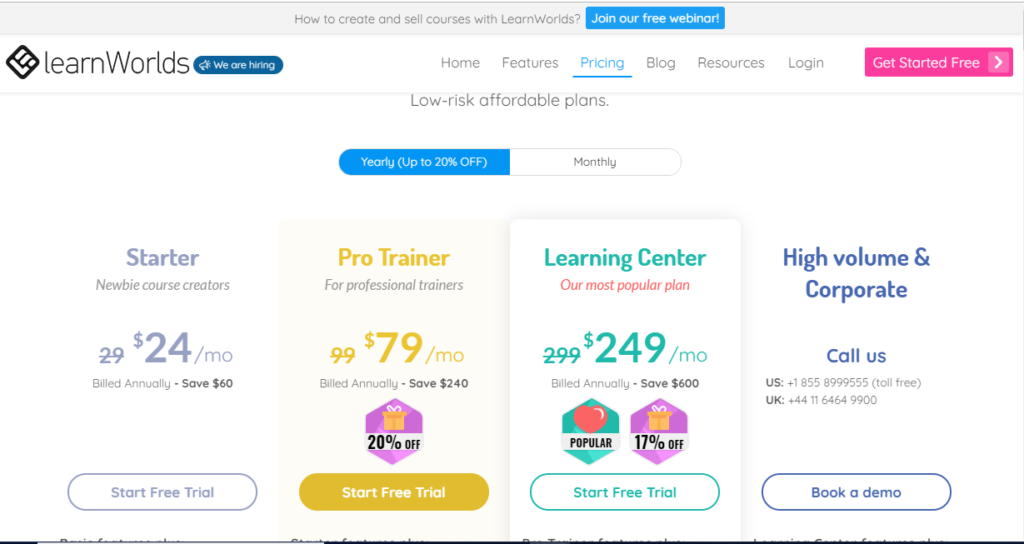 I think: LearnWorlds is the best overall choice for an online course platform for both creating and selling professional, engaging, and social courses. It provides custom sales and landing pages, along with pre-made course catalogs.
The platform also includes several advanced features for both course creators and students, including interactive e-books and video players, downloadable attachments, online tests, note-taking, and more.
About: Thinkific is an all-in-one platform for creating and selling online courses, empowering anyone to easily create visually appealing courses on their own branded website. They provide a user-friendly and robust feature set, membership site integration, and email marketing tools.
Thinkific is one of our platforms of choice because they understand what it takes to power an education empire. They truly provide everything you need to create and sell your online courses – you will not need another tool in your toolbox if you're using Thinkific.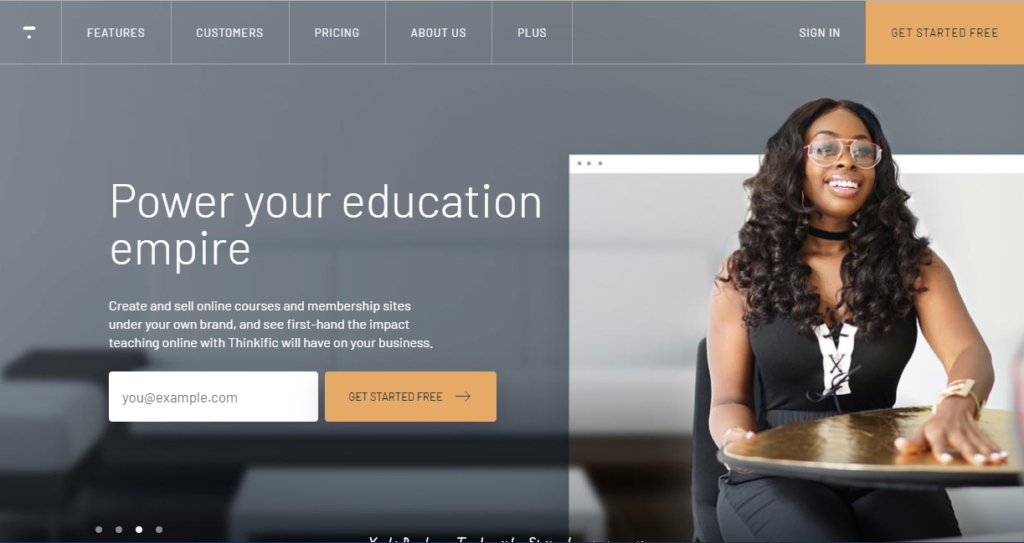 Ease of Use:
Drag-and-drop course builder
24/7 customer support
Secure cloud hosting
Built-in SSL certificates
Can build out entire website
Features:
Full e-Commerce
Discussion forums
Instant access to funds
Multiple instructor profiles
Upsell offers
Price:
Thinkific offers four different plans and offers a 30-day money-back guarantee and no transaction fees. The free plan is designed for test-driving the platform's core feature set. The Basic plan is $49/month, the Pro plan is $99/month, and the Premier plan is $499/month.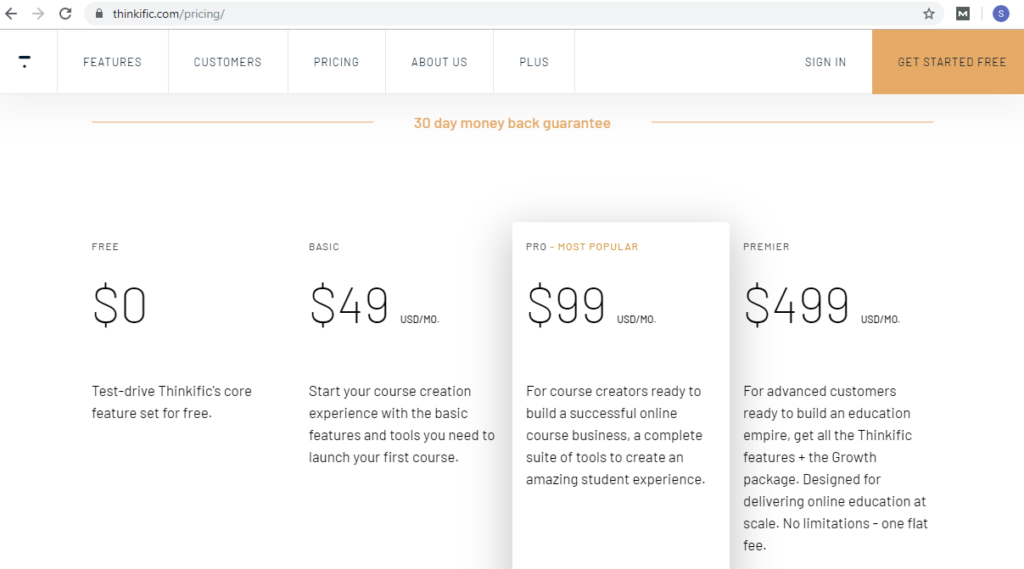 I think: Thinkific is near the top of the list when it comes to overall best platforms to create an online course. It allows creators, entrepreneurs, and basically anyone else to create, market, and sell stunning online courses.
The platform makes it fairly easily to create a variety of online courses with its drag-and-drop editor and high quality templates. Thinkific also integrates with more than 1,500 app, including Zapier.
If you are looking to start your online education business, Thinkific is a great place to start.
About: Teachable provides for the everyday instructor wanting a passive income and fortune 500 companies. They offer an easy-to-use platform for creating your own course websites, as well as the ability to control your branding, messaging, student data, and pricing, all in a single place.
One of the great things about Teachable is the fact that you can try their plan for free, so that you know you are choosing the right software before you financially commit to a monthly plan.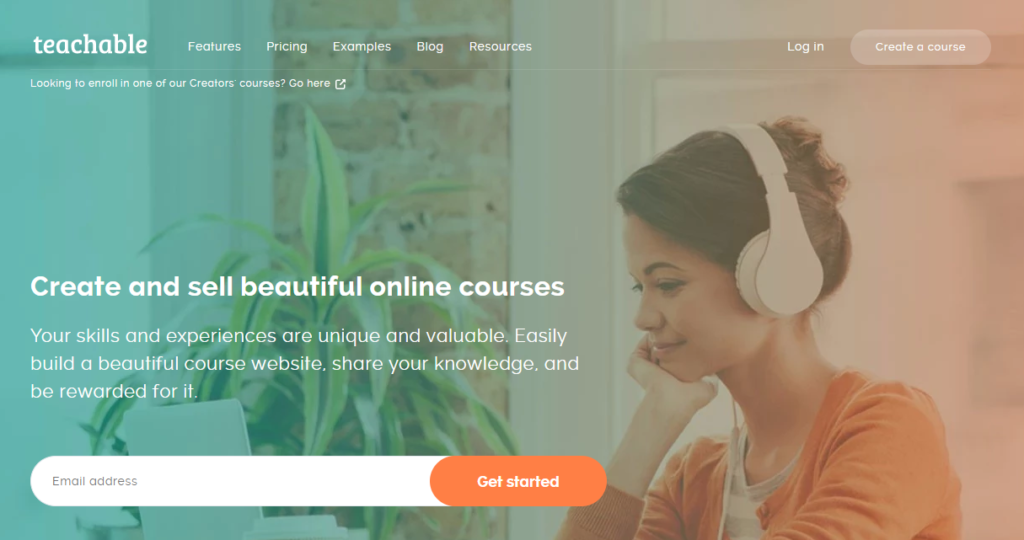 Ease of Use:
Intuitive platform
Primarily drag-and-drop
Easy to create and navigate courses
Simple uploading for documents and videos
No special coding required
Features:
Virtually infinite marketing integrations
Accepts international payments
Comprehensive analytics dashboard
Affiliate programs
Course compliance
Price:
Teachable offers three paid plans, offering unlimited courses and students on all of them. The Basic plan is $39/month, the Professional plan is $99/month, and the Business plan is $499/month. A discount is offered for paying for the entire year up front.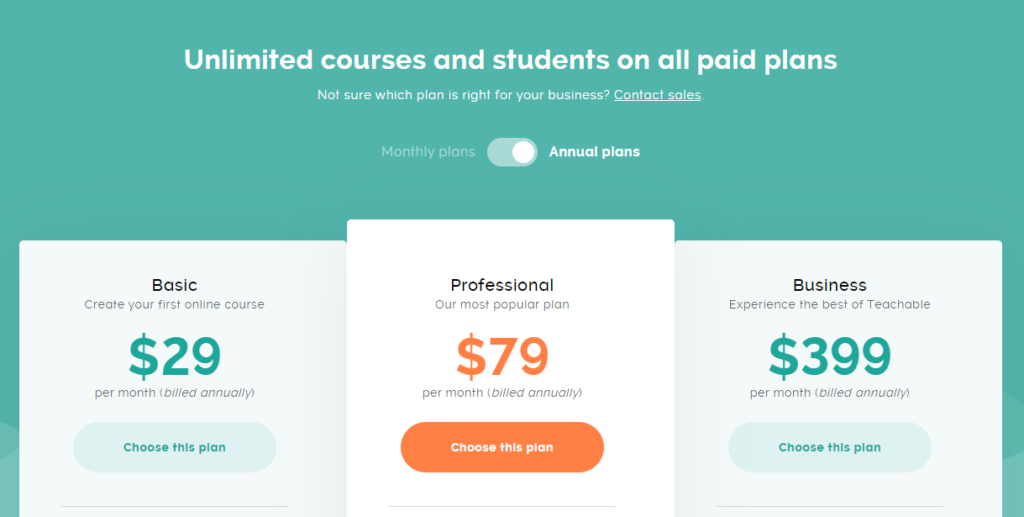 I think: Teachable is a great online course creation platform for beginners. It is SUPER easy to upload content, and customizing the look of the site is a breeze. Creating an aesthetically pleasing course will allow you to engage your students and ultimately make your course more successful.
Plus, the student engagement tools are awesome. Teachable makes it super easy to make your students feel like they are in the classroom with you. You can offer your students custom completion certificates, grade quizzes, and customized website themes.
Choosing Teachable is a great way to ensure your students are getting a great experience.
About: Kajabi is another all-in-one online course platform that makes it easy to create your online courses, design a website, build landing pages, and launch marketing campaigns.
Along with powerful themes for course sites, Kajabi also provides robust automation for email marketing, blogging functionality, customizable checkout, and digital products. The software offers exceptional marketing automation tools that allow you to engage with your customers on an effective, regular basis. This means that in addition to creating a kick-ass course, you'll be able to market and monetize that course within the same platform. Pretty sweet.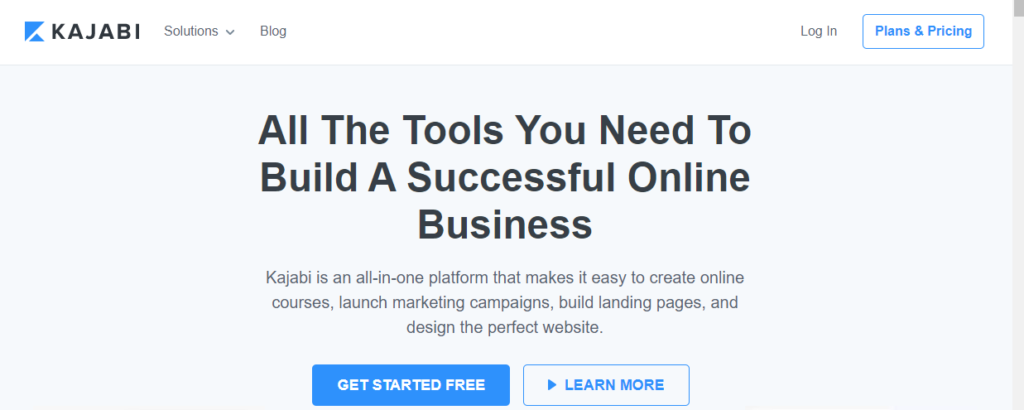 Ease of Use:
24/7 customer support
Ready-to-use templates
Very intuitive
Clean interface
Easy-to-use editor
Features:
Advanced automations
Quiz/survey assessments
Affiliate programs
0% transaction fees
Hero University
Price:
Kajabi offers three paid plans that include a wide range of useful features and tools. The Basic plan is $149/month, the Growth plan is $199/month, and the Pro plan is $399/month.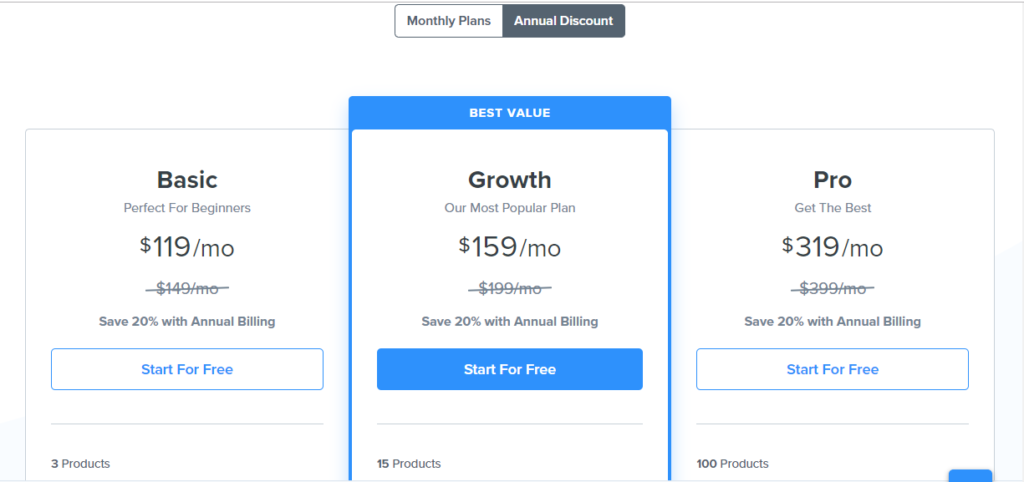 I think: Kajabi offers a great high-end platform for professionals who want to create online courses. With pre-made pipelines and an easy-to-use, clean interface, the platform offers several ways to configure and customize courses.
Where the online course platform really shines is the robust set of marketing automation tools it provides, which allows you to segment users, send branded messages, send emails based on advanced triggers, and more.
About: Ruzuku boasts that it's "ridiculously easy online course creation" and is packed full of features. The platform offers a course management structure that's easy and quick, letting you create, edit, and reorder course steps in no time at all.
Ease of Use:
Easy access to support
Smooth course development
Step-by-step process
No transaction fees
Tagline is "ridiculously easy online course creation"
Features:
Integrates with many popular tools, including MailChimp, Paypal, and Stripe
Daily backups
On Demand courses with drip content
Open Access courses
Global Content Delivery Network
Price:
Ruzuku offers three plans for creating online courses. The Bootstrapper plan is $99 per month, the Up-and-Comer plan is $149 per month, and the University plan is $199 per month. You can try out the platform for free for 14 days.
I think: Along with being easy to use, Ruzuku is known for its community, a team that helps your students learn. You can also engage with students through the live chat feature.
Overall, the online course creation platform is best for anyone who wants to get their online course up and running quickly, or those with limited technical knowledge.
About: LearnDash refers to itself as "the most trusted WordPress LMS," and is a popular choice for creating and selling online courses among entrepreneurs, training organizations, major universities, and Fortune 500 companies.
Ease of Use:
Integrates seamlessly with WordPress
Easy to install
Excellent support
Library of free add-ons for further integration
Easy-to-learn, straight forward organizaiton
Features:
Detailed reporting
Dynamic forums
Drip-feed content
LearnDash Focus Mode
Powerful course builder
Price:
LearnDash offers three annual plans with a 30-day money back guarantee. The Basic plan is $199/year, the Plus Package is $229/year, and the Pro Package is $369/year. The platform sometimes does special offers.
I think: LearnDash is a trusted LMS for WordPress sites that serves as a rather impressive platform to create an online course, used by the University of Michigan, Infusionsoft, Yoast, and many other notable companies and universities.
The LearnDash "Focus Mode" is one of the highlights of the platform, blocking out any distractions during the course. The company also provides a full-featured online course builder that blends well with email drip campaigns.

About: Academy of Mine is one of the more expensive options, providing a high-end online learning platform that was founded a philosophy of customization and personalized customer success.
The enterprise-level online course platform is custom built to your specific business needs and plans include development hours to help with getting your course set up and launched with custom integrations.
Ease of Use:
Great tech support
User-friendly and customizable front-end site
Flexible website builder, due to being custom built
Easily upload just about any file
Pre-built layouts
Features:
Virtual/live classes
Course analytics
Drag-and-drop course builder
Integrated dashboard
Translations
Price:
Three plans are available with a 30-day free trial for all. The Essentials plan is $499 per month, the Professional plan is $9,500 per year, and the Enterprise plan is $14,500 and up per year.
I think: Academy of Mine is best for any company needing a custom-built online course platform designed to their specifications. Personalization is the heart of the platform's strategy.
About: WizIQ is an intuitive LMS software and virtual classroom, providing a complete solution to organizations, universities, and entrepreneurs to create self-paced online courses or to offer live online classes.
Ease of Use:
User-friendly
Access from any device or location
Supports many different file types
Strong and clear platform
Easy to navigate
Features:
Course builder
Virtual classroom
Mobile learning
Analytics
LMS eCommerce
Price:
Pricing for WizIQ starts from $25 per month (billed annually), but you will need to contact the company for pricing details. The company does offer a 14-day free trial.
I think: WizIQ is good for individuals or organizations wanting an easy-to-use solution that offers a live virtual classroom. The platform provides a way for people to reach their audience in real time no matter where they are in the world.
The 5 Best Ways to Create and Sell an Online Course
What good is an online course if you can't distribute it to users across the internet? Follow these steps to make the most of your course…
1. Pick a Niche
The internet is a very crowded place. There are literally hundreds of courses on "how to increase your vertical jump," "how to produce electronic music," and "how to play chess."
Pick a niche. It's tough to compete against well-established courses in huge verticals. It's much easier to stand apart if you're teaching "how to produce electronic music in Ableton (a popular production software)" or "how to play the glockenspiel."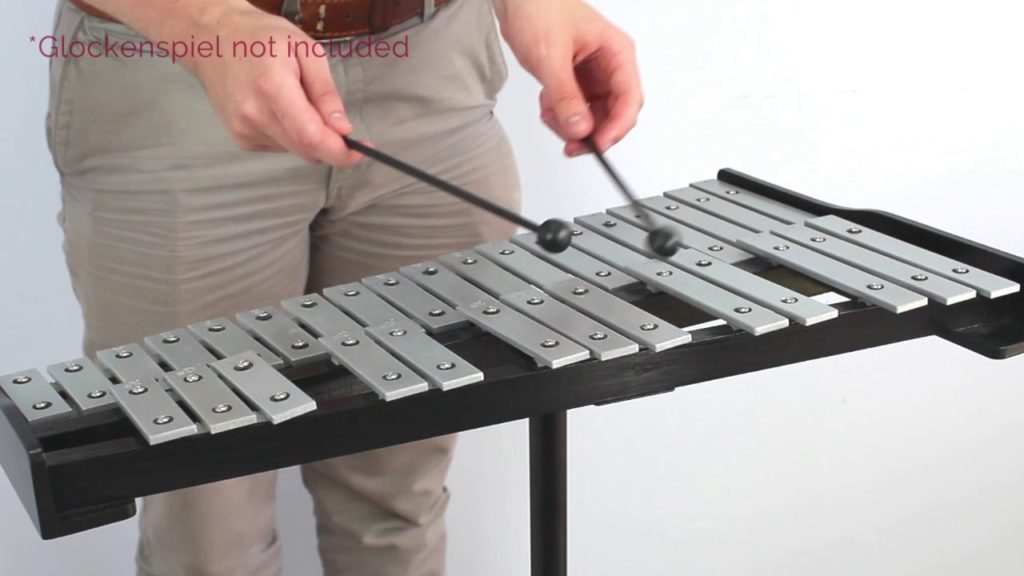 While the search volume and interest in your course may be lower than something a bit more mainstream, it will be much easier to stand apart from the competition in your niche than compete with the big guys.
Plus, I'll assume if you're making the glockenspiel course, you really know how to play a mean glockenspiel!
2. Think About Marketing Day 1
Far too often, people take painstaking hours to put together an amazing course in a niche they know well, only for them to fall flat, with no students!
Don't be that person.
Before you create your course, take the time to get a strategy in place to acquire users and get eyes on it. Definitely add your course to platforms like Skillshare and Udemy, who already have huge audiences that may consume your course. But know that those platforms take a big cut of your money.
Make sure to host your course on your own website. I recommend WordPress. Then think about where your audience is on the internet, how you can capture them with an online form builder, and begin planting seeds.
For instance:
If your users are on Reddit, find a few subreddits to plant your course in conversations
If your users are on Facebook, join Facebook groups and seed your course there
If they're on Twitter, see if you can't get some traction by posting about it in the right places
Try other places like Product Hunt, Instagram, or wherever else you think your potential audience is. Then, if you get some traction, you might consider paid advertising in those same channels to support your efforts.
Or, if people are searching extensively for what you're offering, you might consider an SEO strategy or perhaps, Google Ads.
3. Get the Right Equipment
Software and equipment are required to create high-quality content. Remember, you're replacing an in-classroom experience with a virtual course, so it needs to look professional.
Plus, a ton of your students should be referrals from people who have taken your course already. If it looks and feels professional, more people will refer others!
You don't need to spend a ton. But these are the few places I would spend:
A microphone. Nothing is worse than choppy, muffled or otherwise crappy audio. Buy a decent microphone and make sure to use acoustic panels and shock mounts to get the best sound if you're in a room that isn't made for recording.
Screen recording. You may need to record your screen to illustrate in sections of your course. Make it look good! I recommend a really simple tool called Loom.
Video recording. Technology is amazing. At this point, if you have a top of the line smartphone, that should be all you need to capture high quality video for your course!
Apple Final Cut. Yup, I'm a big Apple fan. To put together professional video for your course, you'll want to use Final Cut or some equivalent software.
Creating a course is one of the most rewarding things you can do. It allows you to share your talents with the world and teach others how to master a really valuable skill. Enjoy the process and make sure to email the Growth Marketing Pros if you need any advice on how to start!
Also read: