Growth Marketing Manager
at
RealtyShares
Cofounder @ GrowthMarketingPro.com
Latest posts by Hailey Friedman (see all)
An honest WebinarJam review from Growth Marketer, Hailey Friedman.
Are you considering a webinar tool and trying to decide which one is best?
As a growth marketer, I was in your shoes about a year ago. I knew there are lots of reasons to use a webinar for your business and so I took the time to investigate and test out a bunch of different options. I'm going to share my experience with you so that you don't have to make the same mistakes.
How I discovered WebinarJam
My first instinct was to use a tool called GoToWebinar. They have been around for a while and have a well-established brand- it seemed like a no-brainer.
That was my first mistake. 
The GoToWebinar software looks like it hasn't been updated since 1997.
It's clunky and not fun to use. It's more expensive than the alternatives at a steep $2,400 a year, but it offers less features.
It's deceiving that they advertise that the starter package offers "100 Participants". The first time I ran a webinar using GoToWebinar, they allowed me to invite up to 500 people to join the webinar.- which I did. I had almost 500 people register for the webinar I was running.

I was nervous about the software working properly because I didn't want to let our customers down or make our company look unprofessional. The time came and we went live with the webinar. 100 people joined us. But there were at least another 100 people who could not get in. I started getting tons of emails asking why they couldn't access the webinar.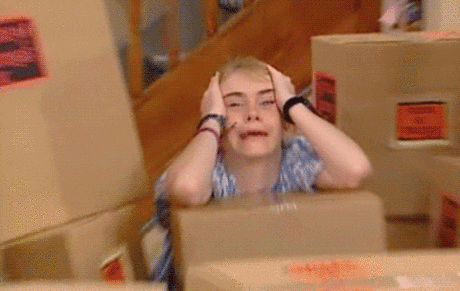 I was freaking out.
I called customer service.
They told me I could only have 100 participants inside the webinar. Why on earth then, would they let me invite 500 participants? Didn't they think that was a shitty experience for our customers who registered and didn't get in?
I asked if they could make an exception for my first webinar and let this people in, like right now. They wouldn't.
I told them I'd pay on the spot to get upgraded to the "Pro" account so that I could let the rest of the attendees into the room. They couldn't do it.
Customer service was completely unhelpful.
That first experience with GoToWebinar was such a disaster, I knew there had to be better webinar software out there.
I investigated 12 different webinar softwares, and the best webinar software by a long shot was WebinarJam.
WebinarJam Review
Here's why I love using WebinarJam:
It's so easy.
It's priced lower than any other software and offers more features at $39/month.
They have training videos at every step along the way to show you exactly what to do.
There are also live reps available 24/7 to help.
You can pop up buttons, offers & countdowns to encourage webinar attendees to take action.
They provide landing page templates for your webinar that you can customize.
You can send both private and public messages to attendees during the webinar.
If an attendee has a question in the live chat, you can pull them into the live webinar, show their face and allow them to participate!
Every webinar is automatically recorded and the replay can be sent to attendees.
You can also use the recorded webinar to create an automated webinar using EverWebinar.
The team is constantly iterating to make the tool even better- they're receptive to feedback and care about building the best product available.
I have peace of mind that it's always going to work and I can have as many attendees join as I need.
WebinarJam really improved once the Jamcast software was implemented. Now you don't need to use Google Hangouts to record a live webinar with WebinarJam. The whole process is seamless with the upgrade they made a few months ago– keep this in mind if you read other reviews before 2017 as they are dated and referring to a very different product experience.
How to use WebinarJam
While the tool itself is pretty self explanatory (they provide tips & helpful videos along the way), I figured I'd make it even easier by showing you, step-by-step, what it looks like to create a webinar using WebinarJam. Sometimes it can feel intimidating to get started with something new- and I want to make sure you don't feel that way about getting started with webinars. It's really easy and so worth the impact for your business.
It's the only time you'll ever have your customers engaged for 45 minutes+. And 90% of them stay to watch the entire thing! Compared to only 10% of a recorded video.
You can even try WebinarJam for just $1.
Meet the team behind WebinarJam
I love the tool so much I decided to reach out to the team behind it (Genesis Digital) and hosted them for an interview. I asked them all about how they build the WebinarJam and EverWebinar Products…
To conclude my WebinarJam Review
If you want an easy and affordable tool with features that will create urgency for your customers and increase conversion, this is the best webinar software for you.
Do it. You won't regret it.
Disclaimer: We occasionally link to products and earn fees. We only review products we trust. And we only trust about 10.