Latest posts by Hailey Friedman
(see all)
I've been a fan of webinar marketing for a very long time.
I've hosted hundreds of webinars myself and I've spoken about webinars at conferences around the world.
Webinars can be an incredible tool to engage and educate prospects and even make sales online.
There's a good chance it could work wonders for your business if you're ready to invest the time to make it incredible.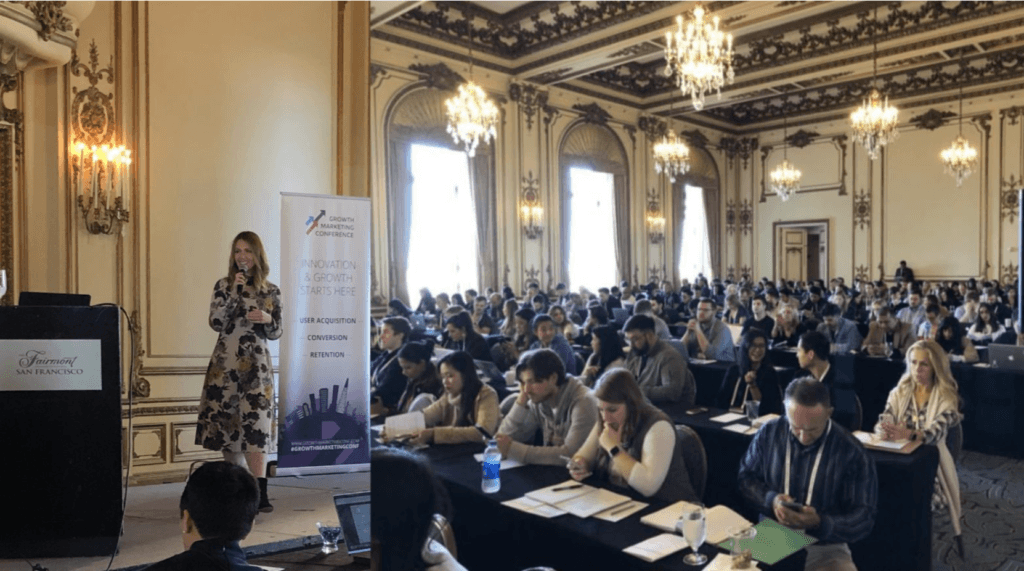 I even created an evergreen webinar that drives a 6-figure business on autopilot.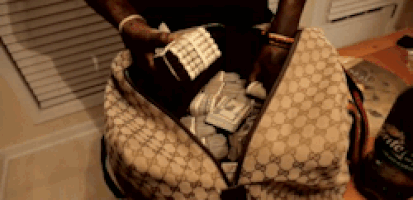 I'm not going to lie and say "it's simple to make, just follow these 3 easy steps…"
It was hard to make. It took me more than 3 months to get it right!
But now since I already went through the pain of figuring out how to do it, I'm going to give you my step-by-step outline, so you can do it too. Hopefully in just a few weeks.
Why You Should Consider Webinar Marketing
There are a million reasons — not even related to Covid-19 and the threat of another in-person-event-sucking virus taking over the world.
Did I mention my six-figure side income that comes from just one automated webinar?
Pro tip: I cannot overemphasize how important it is to select the right webinar software. It can be the difference between success and failure. I use a tool called Demio to host all my webinars and make them evergreen.
Now let me backup a minute and tell you why I needed to use webinar marketing in the first place.
---
Looking for help with your marketing? Work with us at Growth Marketing Pro Agency.
---
How I use webinar marketing
I have this blog you're reading right now called Growth Marketing Pro.
I started it with my friend Mark, who used to be my manager, but we had so much fun geeking out over growth marketing tactics that we decided to start a blog together.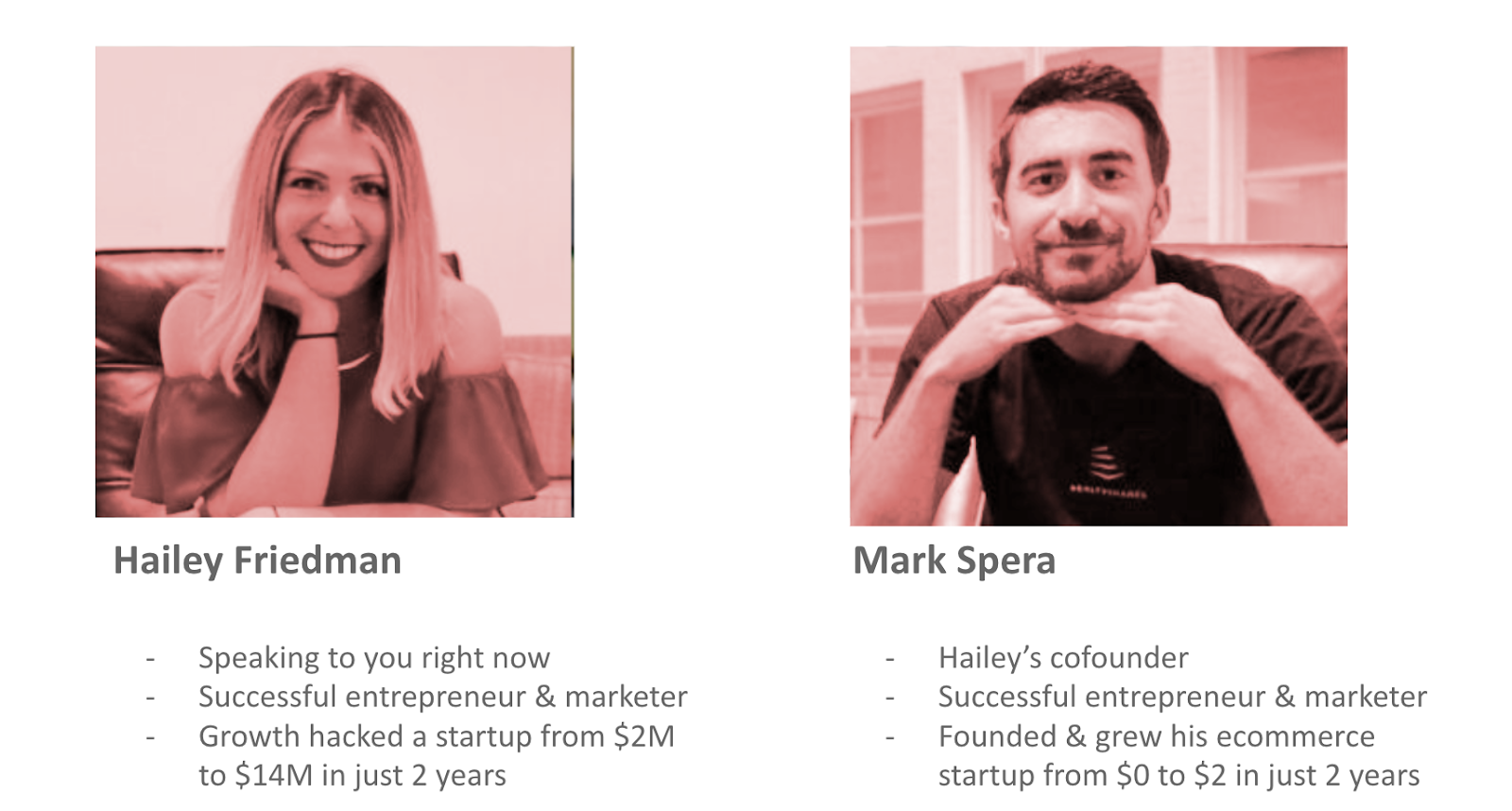 I swear we used to sit, feet up, in our sun-filled marketing corner at our startup office, reading TechCrunch funding announcements, brainstorming about what we would do to grow each business.
Since every business is so different, our approach for lead generation and growth was never the same — which is what made it so fun to think through.
Over the past 2 years, Mark and I have written hundreds of blog posts about our favorite growth marketing tactics, helping tens of thousands of entrepreneurs and marketers along the way.
But one morning, I woke up with a brilliant idea…
"What if… all we did, all day everyday, was brainstorm customized growth tactics for different businesses?" This was my idea of a dream job.
So I shared my idea with Mark, and as intrigued as he was, he wanted to crunch the numbers first…. As he always does.
And after we did, we uncovered the first problem: our time is expensive.
Our Custom Growth Playbook offering would have to cost between $3,000-$6,000 in order for it to be worth our time.
But we had never sold a product that expensive to strangers over the internet. It's not like we were going to throw up a landing page and sell some t-shirts. This would be a completely different animal.
We'd have to convince people to trust us enough to whip out their credit card and spend $1,000+.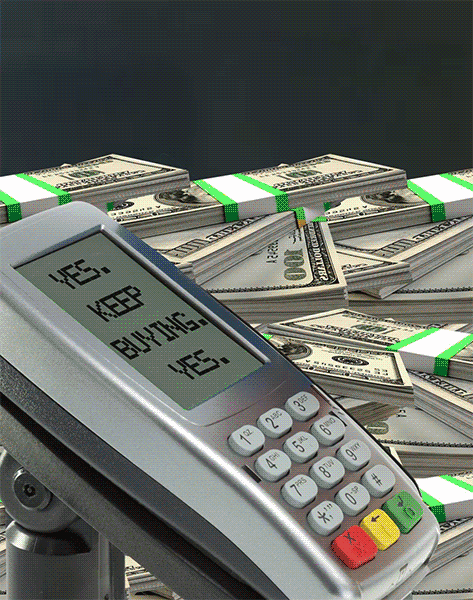 I had no idea how to make this happen, but I knew I'd have to figure it out if I ever wanted to make my dream job a reality.
So I did my homework. I looked at others who were selling expensive products online and how they were doing it.
And I picked up on a pattern:
Everyone uses webinar marketing to sell their high-ticket items.
And I mean everyone.
Can webinars make money?
The answer is yes. There are countless businesses on the internet selling expensive products online using webinar marketing. Many of them do it with automated webinar software.
Again, I didn't know what was so special about these webinars or how they were getting attendees to make an expensive purchase on the spot. So I watched them all very carefully and I took a lot of notes.
It was hard to piece together until I stumbled upon this book called Expert Secrets, by Russell Branson. I read it cover to cover and I realized that this was going to take a lot of work.
These were the things I would need to do in order to turn my dream job into a reality…
How to Use Webinar Marketing To Grow Your Business
1. You need an automated webinar.
What is automated webinar software? Automated webinar software allows you to transform a video recording into something that feels like a live webinar.
This is how all the big dogs are doing it.
Their webinars are not live, even though they feel like they are. They are recorded one time and used over and over again. That way, they save themselves the hassle and stress of re-recording a live webinar every week.
They simply record it one time and then use a tool like Demio to make it evergreen or automated. When I figured it out this blew my mind. Read more about automating webinar marketing here.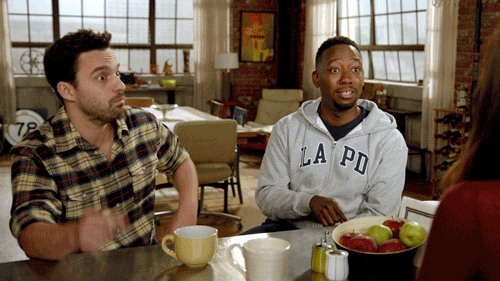 2. You must be willing to share your story.
People on the internet are skeptical.
If someone stumbles upon your site on the internet, they're not just going to hand you thousands of dollars. They need to feel like they really know you. Like they trust you.
This is one of the most important reasons that you need a webinar. It's the only format in which you can have an intimate conversation, with hundreds of individuals, at one time, AND hold their attention for an hour or more, without even leaving your couch.
Do you know how valuable that is?
I can't even hold my best friend's attention for more than 30 seconds before she looks back down at her phone. But in the magical world of webinars, strangers will give you their undivided attention for over an hour.
Don't know why, not asking questions. But it sure does allow for enough time to develop a relationship and build trust.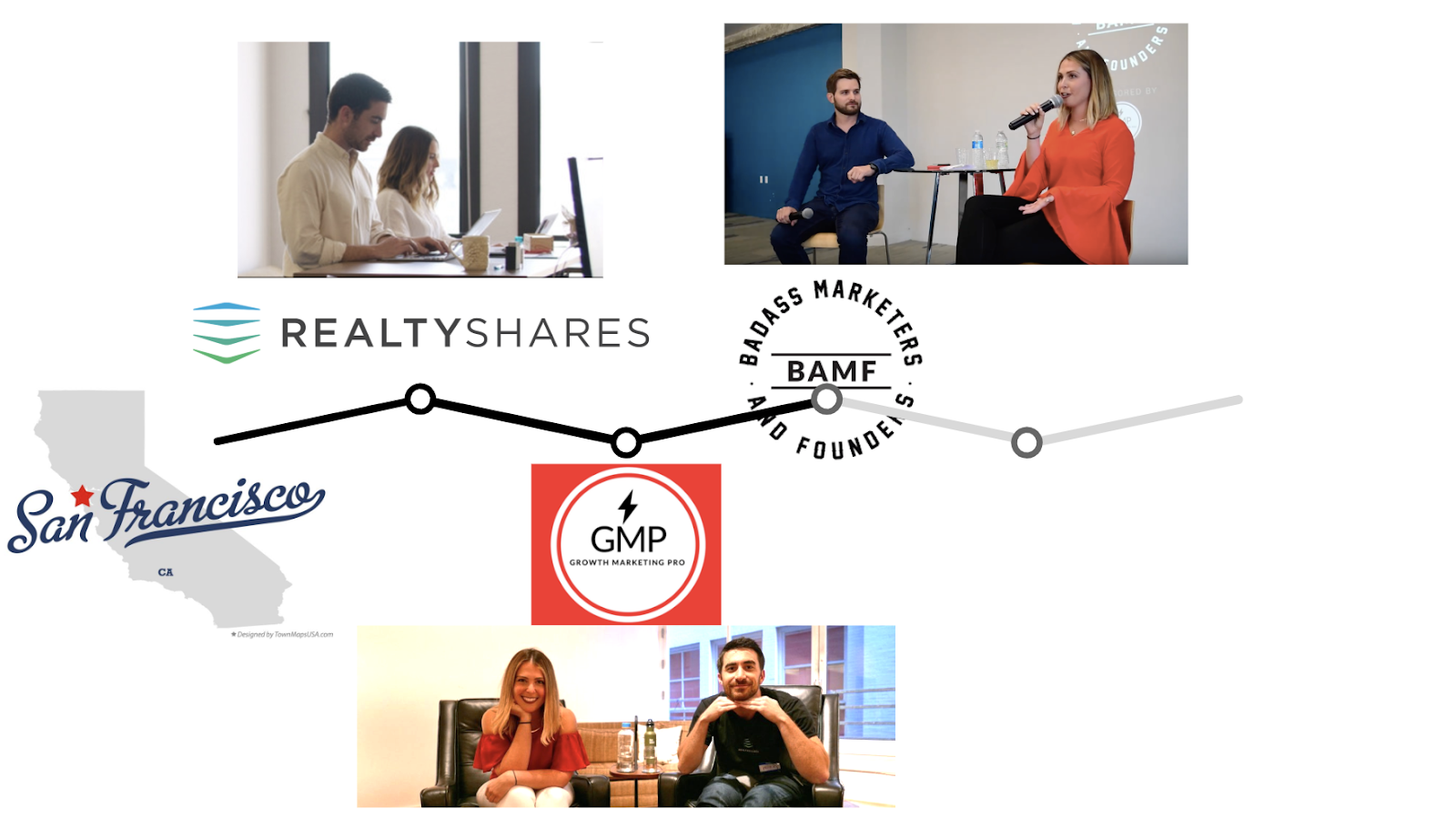 The image above is from one of my slides in my webinar where I walk people through the journey I have taken, both personally and in my career to get to where I am today.
3. You must have a truly incredible and valuable product offering.
It has to actually be really good. This is because, again people are skeptical.
You need to have lots of customer testimonials ready-to-share, sprinkled all over your landing pages, within your webinar and in your follow up emails. Customer case studies, videos and testimonials build trust and validate your offering.
I didn't view this as a roadblock for us since I knew how value-packed our Custom Growth Playbooks are. Mark and I have each grown startups from $0 into multi-million dollar companies — getting our 1-on-1 advice would be the steal of a lifetime and we'd have plenty of customer testimonials to share.
4. You must spend significant time and attention writing the perfect webinar script.
You're not going to just flip on the camera and wing this thing. No, there is a lot of careful psychology that goes into the structure and format of this webinar and you're going to need to write everything out in advance.
That way, when you hit RECORD, you know exactly what you're going to say.
No "ums" or lost train of thought. You're going to speak with confidence and sound like a genius.
Since it took me forever to write mine, I thought I'd save you some time — here's a free outline for the perfect script.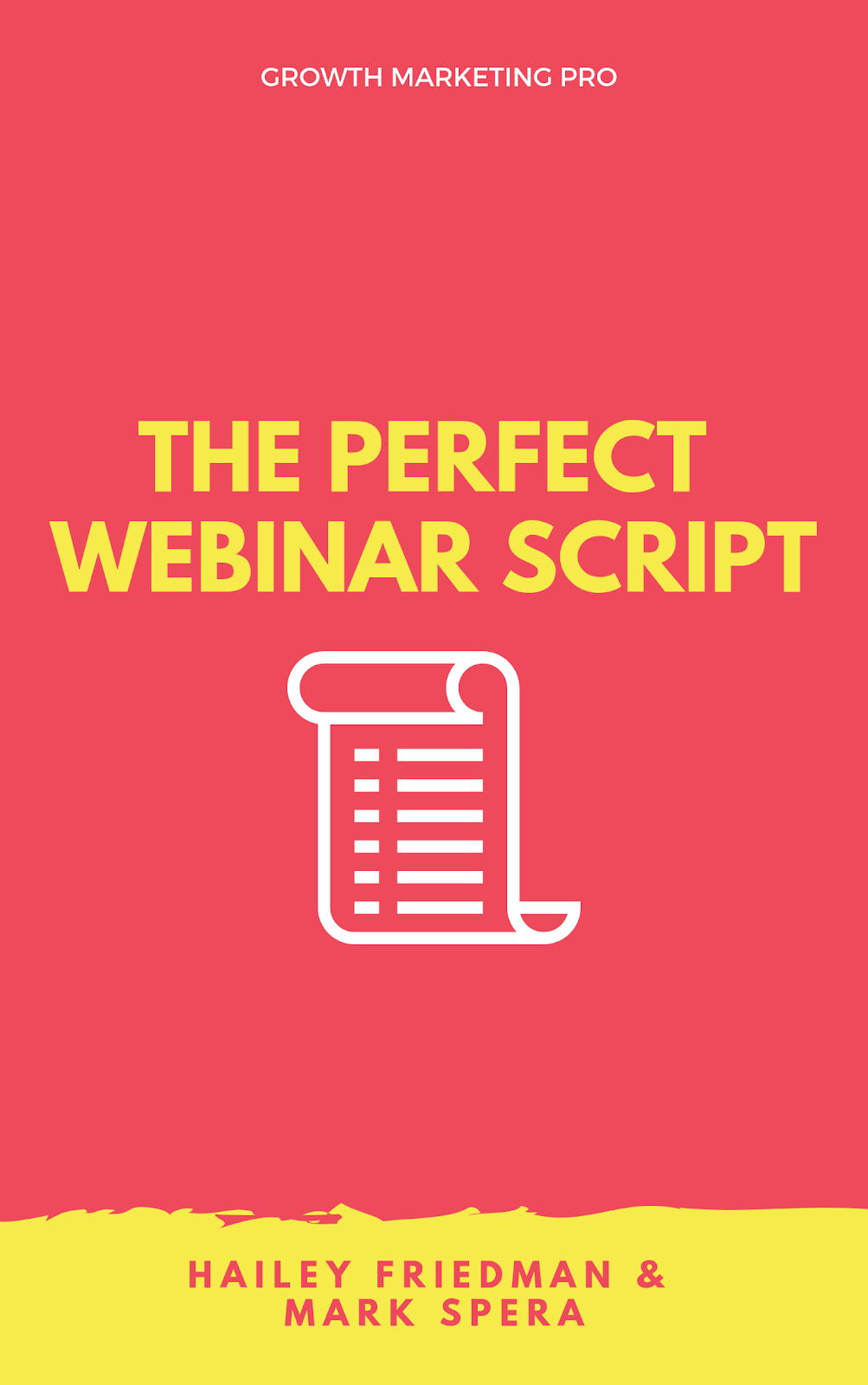 5. Your webinar needs to have an insane amount of slides.
I know this may sound ridiculous, but my webinar ended up having 138 slides. You can do it in as little as 38, but if you're going to keep people engaged for an hour or more, you've gotta keep clicking through those visuals as you speak.
Mary Jaksch of Smart Blogger recommends that you move through slides pretty quickly otherwise participants will stop paying attention. It's going to help drive your points home and highlight the most important facts — but please, for the love of G-d, don't use too many words or paragraphs on one slide.
Here's a sample slide deck I made that's available for purchase.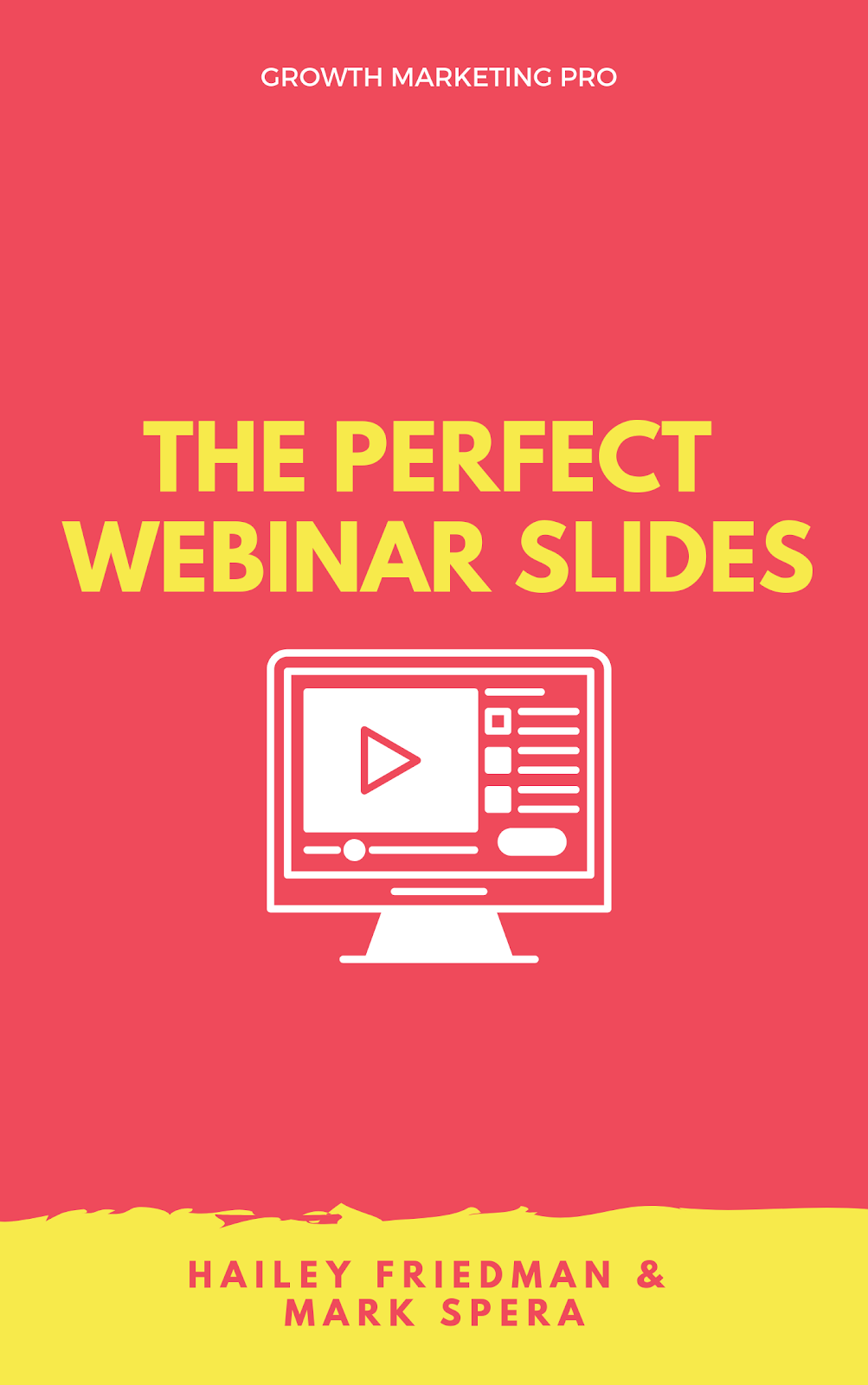 6. You need at least 1 landing page tool and 3 landing pages.
You need a registration or landing page. Then, you need a sales page to sell your product post-webinar.
Your landing page tool: I'm a long-time fan of using Unbounce for landing pages. ClickFunnels is also great — but I find the templates aren't quite as clean and beautiful as I'd like.
I used Unbounce to create my registration page, which you can view right here.
After someone attends my webinar, they land on my limited-time offer sales page

that I created using

ClickFunnels

. Why ClickFunnels? Because ClickFunnels makes it very easy to sell a product using their landing pages, track purchases and conduct A/B tests.

After 9 days, my limited time offer is no longer available, and attendees only have access to my regular-priced sales page

, which was also made on ClickFunnels.
Registration page example…
Sales page example…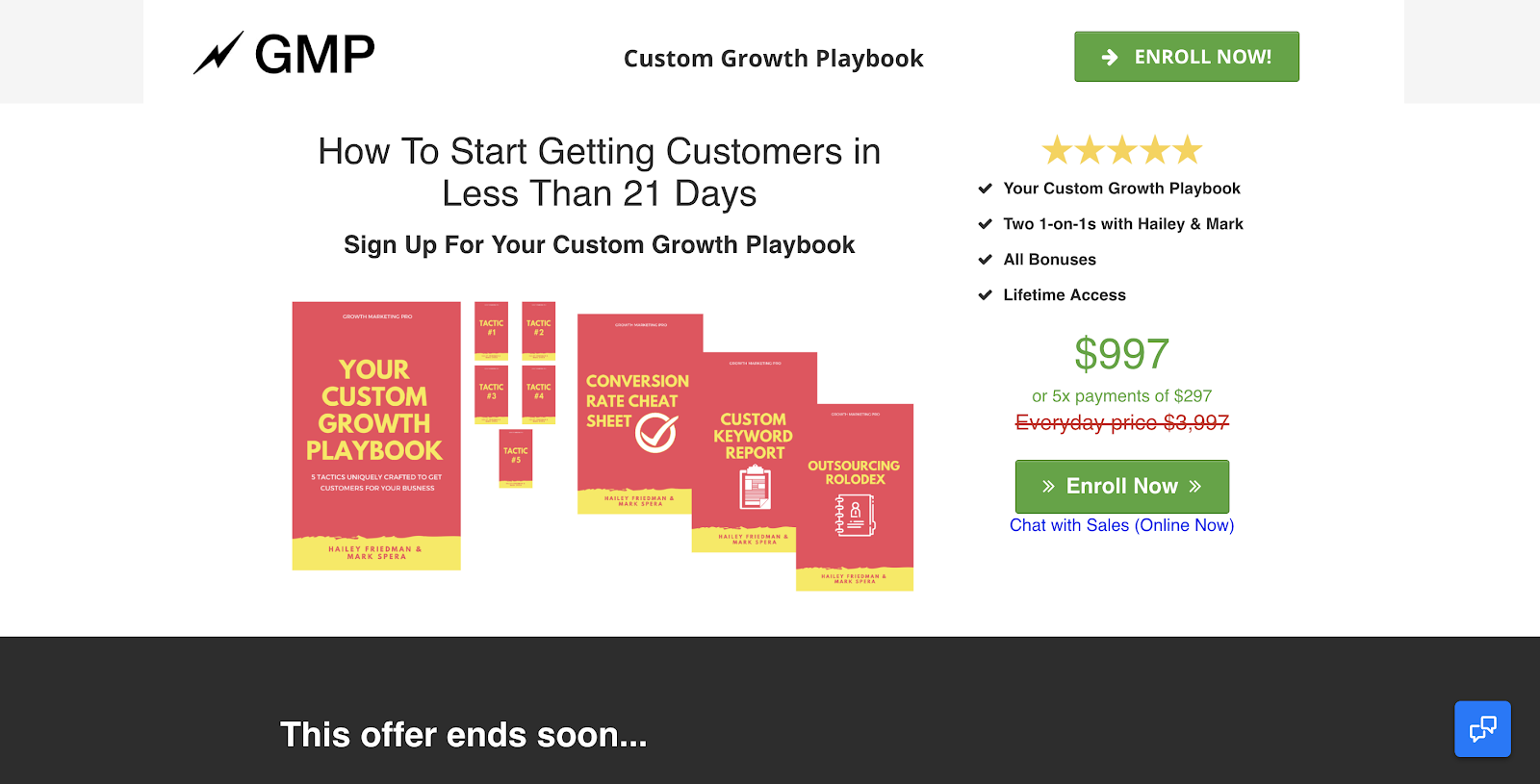 Start building your sales pages…Try ClickFunnels Free for 14 Days with this link
7. You need to create urgency.
Do this as often as you can –> Include a countdown on your registration page to encourage people to register before it's no longer available. If people think it's always available, they will think they can sign up another time, and then they will forget. Make sure they sign up right away.
On your webinar, create a special offer for your product that is only available for a limited time. If people think your product is always available, they will think they can buy it another time, and then they will forget. Make sure they make the purchase sooner rather than later.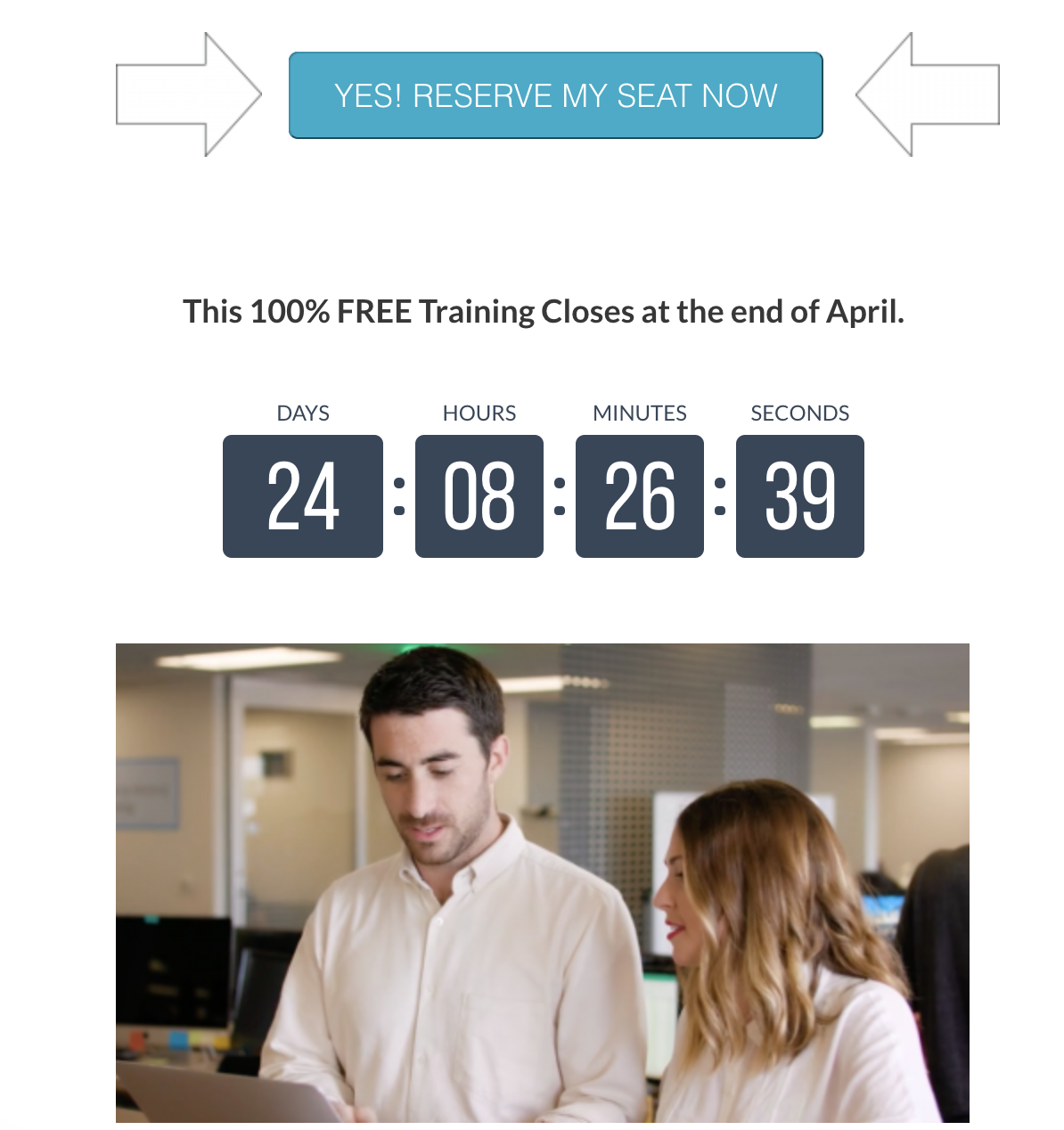 I use a tool called Deadline funnel to make sure that after 9 days, people no longer have access to my limited-time pricing offer, and they are instead redirected to a different sales page with a higher price.
8. You need to provide social proof.
Like I mentioned earlier, you need to build trust.
Do this early and often by providing customer testimonials and videos all over your landing pages.
I use a tool called Boast.io which is an easy way to collect video testimonials by sending happy customers a link so they can record a video in a matter of seconds.
Provide a quick fill-in-the-blank template for them so it's less intimidating to get on camera. You can even offer to them an Amazon or Starbucks gift card as a big thank you to help them overcome their fear of getting in front of a camera.
I also use a tool called Proof that creates pop-up notifications in the bottom left hand corner of your site, showing the names and locations of people who recently registered or purchased your product. This handy tool does two awesome things at once– it creates urgency and provides social proof.

9. You need to have a valuable bonus gift, only available to those who stay until the very end of the webinar.
This acts as a carrot on a stick, making sure that people stay on long enough for you to make it through your teachings and your pitch. But the bonus has got to be juicy enough to convince people to spend an entire hour learning from you.
Here's a visual of the valuable bonus gift I share with those who stay until the end of my webinar…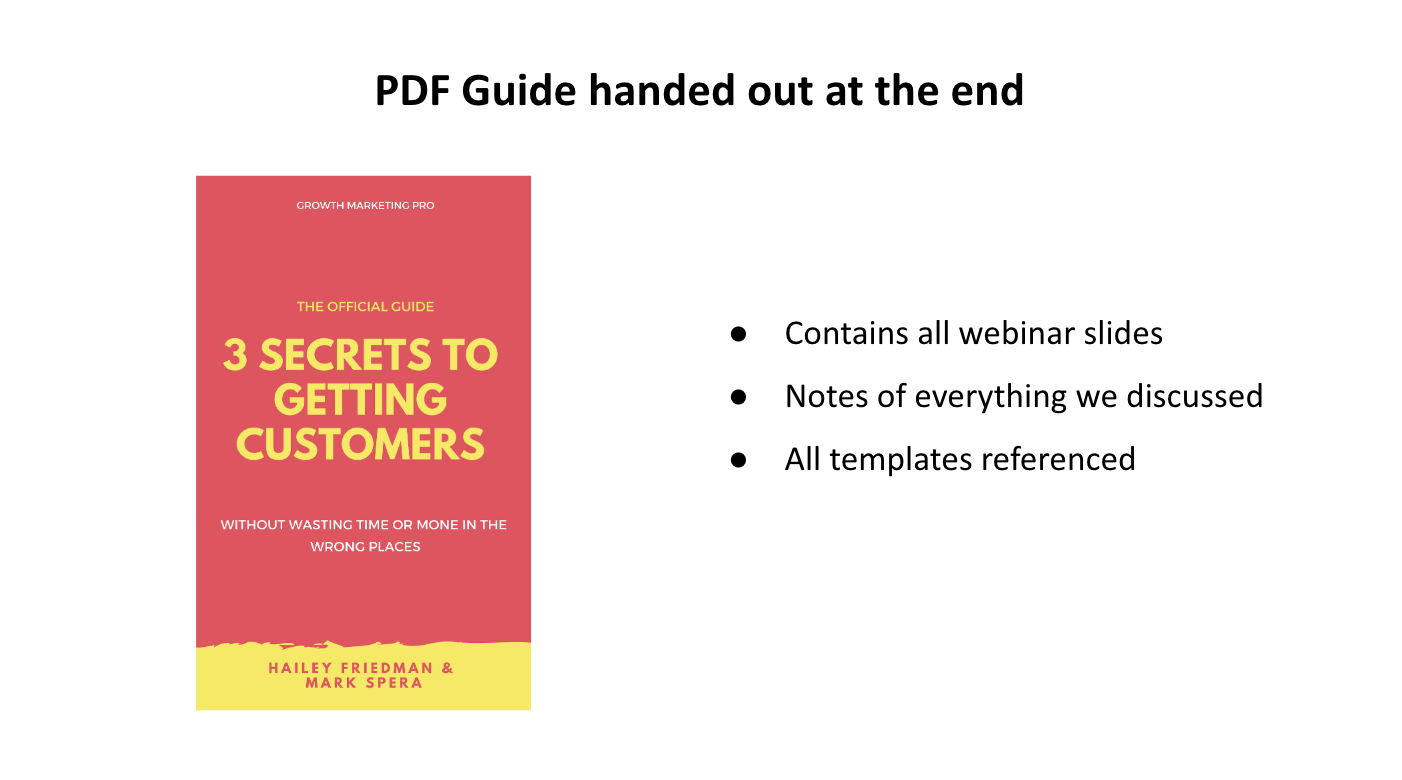 10. You need to teach people 3 or 4 things.
People are only going to register for your webinar if they think they are going to get something valuable out of it. You need to teach them 3 or 4 valuable things before you make your sales pitch. If people learn from you, you are providing them with value, they will trust you, think you are smart and they will feel indebted to you.
Here's an example, these are the 3 things I teach during mine…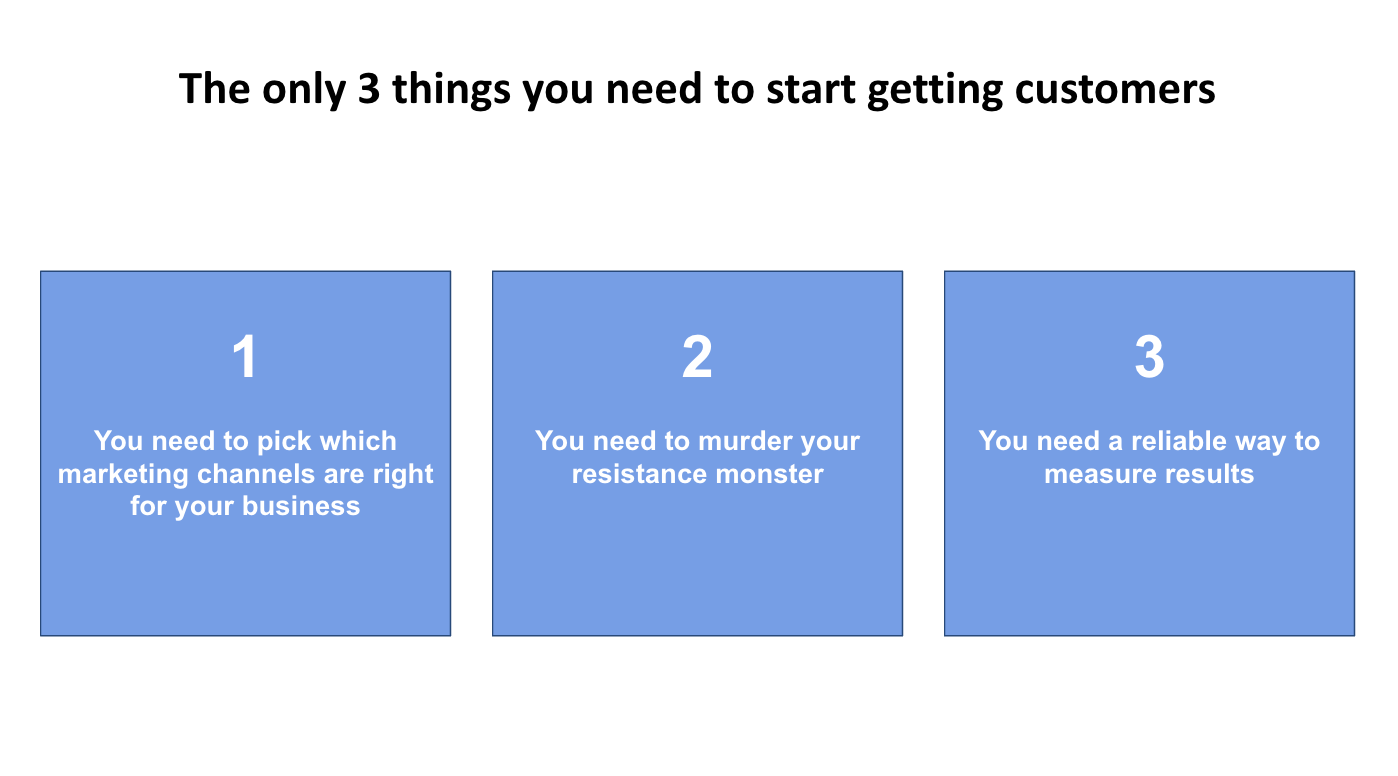 11. You need an email sequence leading up to the webinar.
Now having a webinar is 3/4ths of the battle. The next piece is that you need to have the right email sequence set up to ensure that people who register, actually attend.
From my experience, typically 30% of people who register will actually attend. But if you have the perfect email sequence in place, you can increase that number to 60% like I did. Register for my webinar here to see first-hand how my email sequence works.
Need an email marketing software? Read: The Best Email Marketing Software Tools on the Market.
12. You need a follow up email sequence for after attendees watch the webinar
You'll also need an email sequence following up with people after they've attended the webinar. In this email sequence you will want to:
Provide attendees with your bonus gift for watching until the very end.
Remind them of your limited time offer.
Describe plenty of customer case studies and share impressive results.
Remind them of your limited time offer again.
Keep sending people back to your sales page as your call to action.
Again, if you want to use my emails as a guide, I recommend registering for my webinar here, watching it in its entirety and then you will get added to my follow up email sequence and see how I laid it all out.
13. You need a way to funnel people into your webinar.
How do you get people to register for a webinar?
There are a number of ways for you to do this. For us at Growth Marketing Pro, we use SEO to funnel site visitors into our webinars for free. If you don't have organic traffic to your website, you may need to seek out traffic in other ways like:
– Sending invites to your email list
– Posting on social media or inside Facebook Groups within your most profitable niches.
– Paying for Facebook ads to your target audience.
– Partnering with complementary companies and setting up an email swap to get exposure to their email list.
– Sponsoring dedicated email blasts to other email lists.
Mark and I are SEO experts. Seriously, we've driven millions in revenue without spending a dime on ads, all because of SEO.
14. You need to continuously optimize your funnel.
You can do this by tracking these things on a monthly basis:
Visits to your registration page
Number of Registrations
Number of Attendees
Number of people who Watched the full webinar (50min+)
Visits to your Sales page
Visits to your Payment page
Purchases
You can calculate the % of people who make it from one stage of the funnel to the next to see where there are opportunities to make optimizations. Compare numbers from month to month to see the results of your changes.
For reference, my webinar converts ~10% of people who watch into sales. These are the stats I'm seeing right now: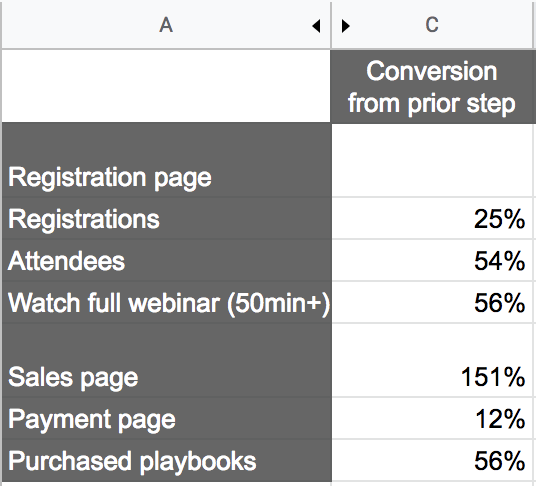 15. You need a video on your registration page.
This comes back to trust. Strangers on the internet don't know who you are. If you expect them to register, let alone make a high-ticket purchase from you, you better show them a glimpse of your face so they know you're a real human.
Once you have all these pieces in place, you're ready to share your webinar with the world. Now I know I just put a lot of work on your plate, but if you're willing to make the time investment in webinar marketing for online sales, you're going to see it pay out in dividends.
Wishing you the absolute best of luck.
xoxo
Hailey
P.S. If you have questions about webinar marketing for online sales, feel free to ask them in the comments below. I will happily respond ASAP.