Latest posts by Mark Spera
(see all)
You should always be looking for great SEO tools to give you an edge over your competition. But if you're a blogger trying to increase your organic traffic, your needs are a bit unique.
You need an SEO tool (or two) for:
And of course, you need a tool that's affordable and saves you time. I've tested each of these tools over my decade+ in digital marketing.
Keep reading to discover the 9 most powerful SEO tools for bloggers. Enjoy!
Also read: The Best Content Writing Tools or How to Start a WordPress Site
Which are the best SEO tools for bloggers?

GrowthBar has revolutionized the SEO market. It's the #1 tool for content SEO (which means it's perfect for bloggers). You can research (7 billion) keywords (in 20+ languages), write with AI, and optimize your content for SEO all in one convenient text editor. With one click, GrowthBar enables bloggers to create content outlines, using millions of data points and AI. You can then write your blog post with powerful AI in under 2 minutes. Then GrowthBar's millions of data points prescribe proper keywords, word counts, internal links, grammar corrections, and more.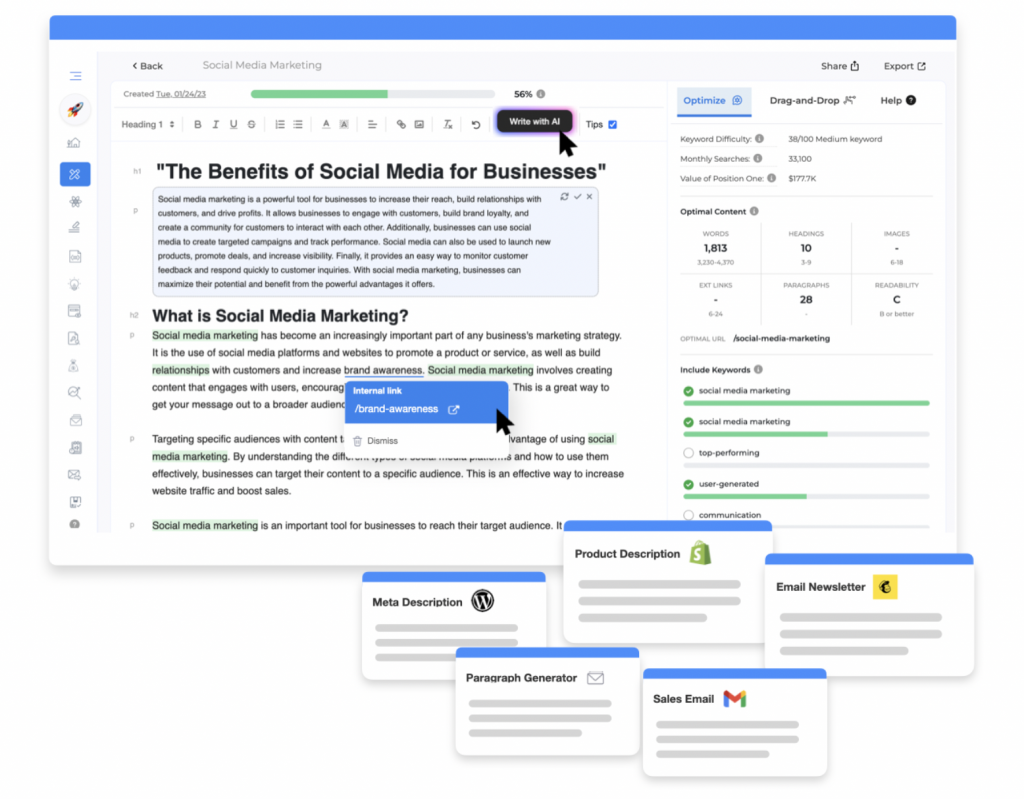 Plus, GrowthBar has keyword research, backlink and competitor analysis, keyword tracking, and a 5-star rated SEO Chrome Extension.
GrowthBar has 5 stars on G2 and it's one of the fastest-growing SEO tools for bloggers, with over 6,000 customers, including these companies…
Where users work:
Growth Marketing Pro (this blog!)
Minted.
Dell
Square
Spekit
AspireIQ
Cube
AllTrails
Product Hunt
Features:
AI content creation with 10+ AI writing commands and all the SEO optimizations you need to rank
AI blog ideas, meta description, rewriter, and chat (to create anything)
Collaboration suite for writing teams as large as 50 people
Keyword research across 7 billion keywords and 20+ languages
Backlinks and other competitive intelligence metrics
Chrome extension for on-the-fly insights
Rank tracking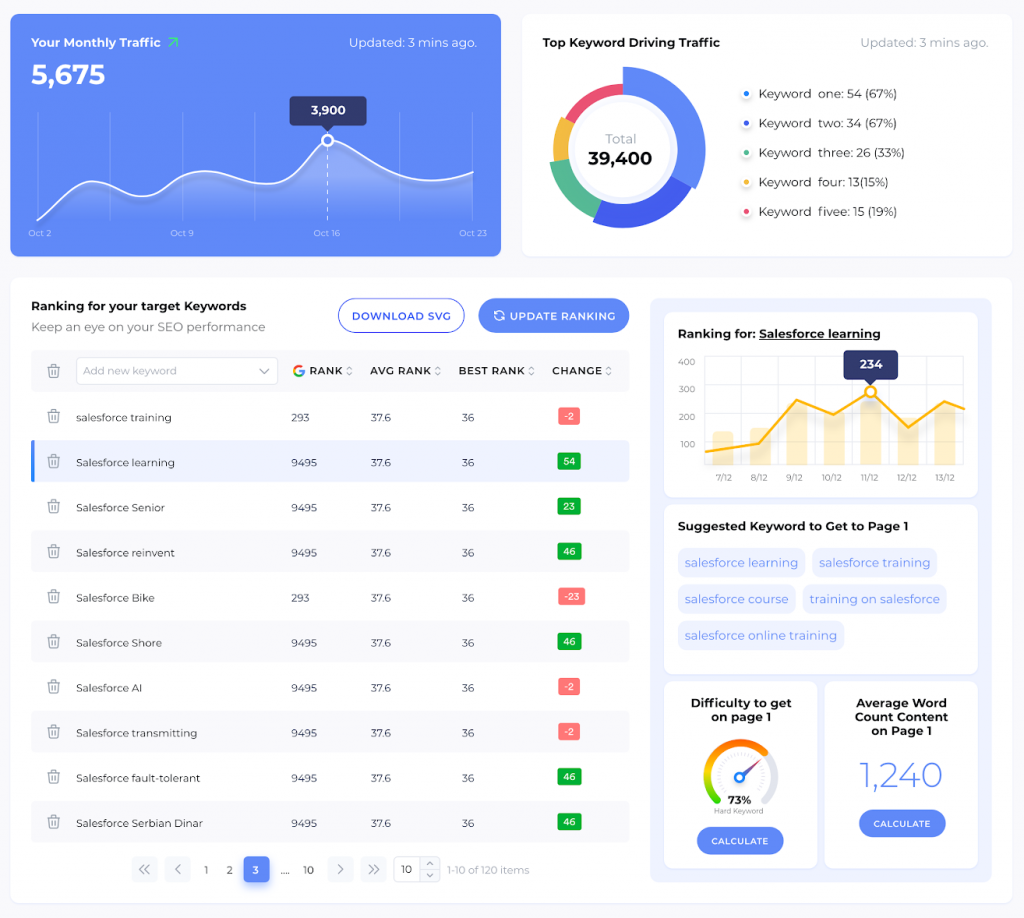 Pricing:
Bloggers especially love GrowthBar for its affordable pricing (starts at $29/month). But you can get it free with the link below.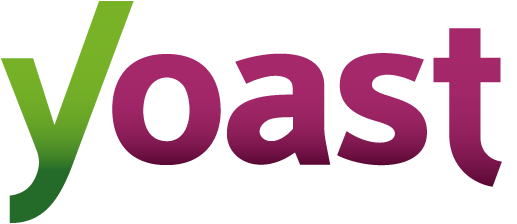 Yoast is a WordPress SEO plugin. It's a suite of SEO tools for bloggers that enables you to optimize your content right in the WordPress interface — making it a favorite of many bloggers. You can use Yoast to add structured data, create meta descriptions, make page redirects, and internal links to your blog posts. Yoast excels at on-page SEO — it helps content creators write content that is perfect for Google search.
This is a Yoast screenshot from the very blog post I'm writing!

Yoast is one of the big four SEO WordPress plugins. Read my article Yoast vs RankMath vs SEOPress vs AIOSEO if you're only looking for a WordPress plugin for SEO.
Hint: most bloggers use an SEO plugin plus another tool!
Where users work:
Growth Marketing Pro (this blog!)
NCH.org (enterprise)
Zenefits (startup)
Digital Strike (agency)
Forge and Smith (agency)
Features:
Keyword optimization checklist (with traffic light visuals) for SEO and readability analysis
Schema markup
See a preview of what your finished page looks like
Easily edit your URL slug, run redirects from old pages to new, breadcrumbs, and more
Duplicate content checker
Handles technical stuff like robots.txt, .htaccess, sitemaps, and more
Social media optimization
Internal linking suggestions
Google Search Console integration
Pricing:
Starts at $89/year.
Discover all pricing options → here.
Also read: Yoast vs AIOSEO vs Rank Math vs SEOPress
If you're a blogger that uses WordPress, RankMath may be a great SEO tool for you. RankMath is quick and easy to set up and includes a configuration wizard, resulting in an easy-to-use, efficient, and stylish user interface (UI).
RankMath optimizes sites for search engines and social media with Google Search Console and Google Schema markup integrations.
Some of RankMaths best features include internal and external link suggestions, title and content readability, keyword suggestions, and more.
Where users work:
SEMrush
Backlinko
HubSpot
Moz
Features:
Google Analytics integration
Rank tracker
Keyword ranking
Schema Markup
Keyword comparison & google trends tool
Sitemaps
Pricing:
RankMath attracts bloggers by offering a 30-day money-back guarantee with 100% satisfaction. It starts at $59/year and goes up from there.
Discover all pricing options → here.
If you are a blogger looking for growth and don't know how to accomplish it, look no further than Ahrefs, one of the best SEO tools for advancement.
Nail down the strategy to increase your outreach, boost keyword rankings, and rank higher on search engines with Ahrefs content gap insights, backlink and SERP checkers, keyword generators, and comparison charts.
Every blogger has a niche, and Ahrefs will help give insights from full site audits to what your competitors are doing, allowing you to outrank them.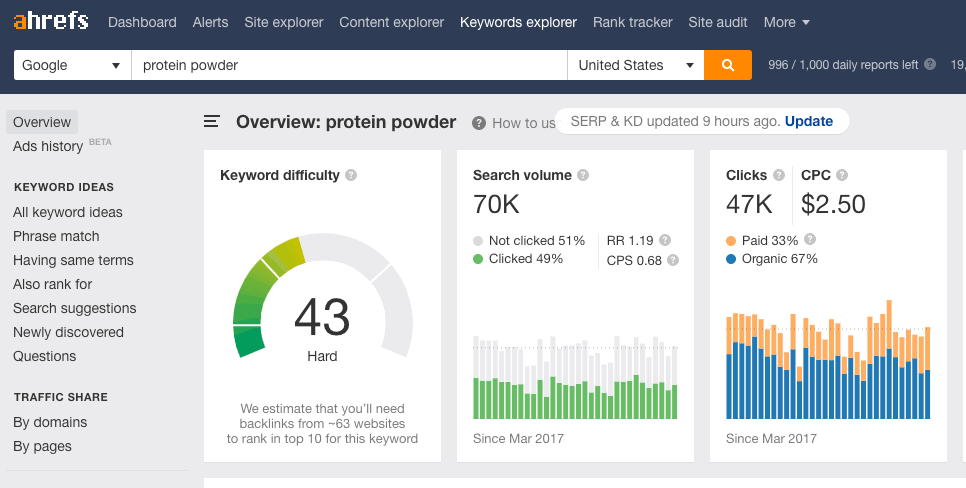 Where users work:
Facebook
Adobe
LinkedIn
Netflix
Features:
Site audit
Site explorer
Keywords explorer
Content explorer
Rank tracker
Pricing:
Ahrefs is versatile, helping junior marketers to large agencies with their SEO optimization; therefore, they offer four payment options. From Lite to Agency, Ahref is ready to help your business or blog grow. Lite plans cost $99/mo.
Discover all pricing options → here.
---
Want my free 5-part SEO course?
My course has helped over 20,000 students master SEO with tips that aren't in this guide or anywhere else on the internet!
---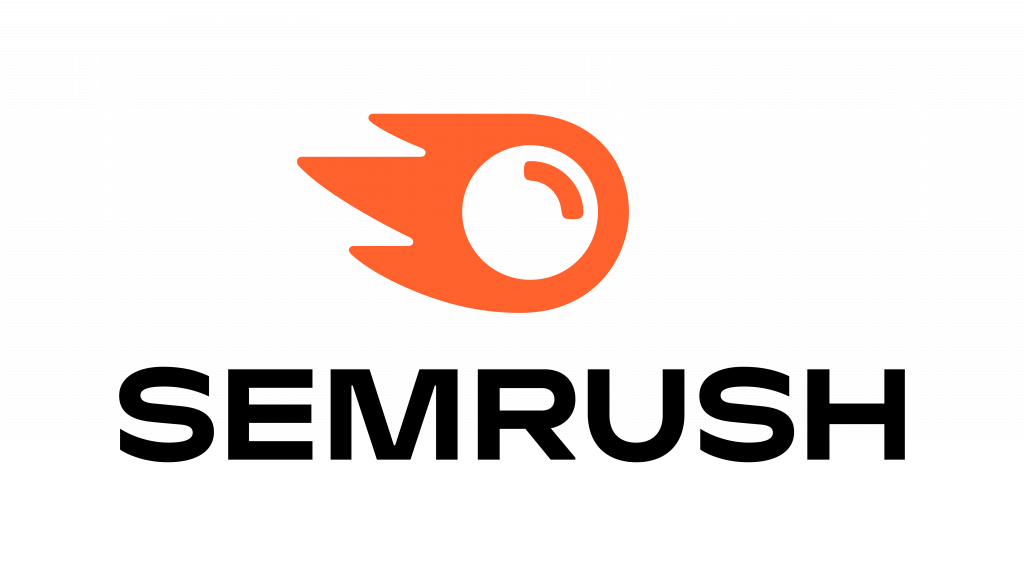 Bloggers most likely have heard about Semrush, and for a good reason. Semrush is one of the best SEO tools for blogs.
Helping users bring more traffic to their website or blog through keyword research, site audits, and competitor analysis, Semrush beats many competitors with its stunning UI (user interface). Users can compare information with ease and navigate across 50+ tools.
This all-in-one SEO tool is great for bloggers who are just starting, offering one of the most detailed dashboards there is. With excellent online support, users feel supported. However, it does get a little pricey the more features you want to access. For instance, site backlink toxicity audits and additional seats for teammates are additional monthly charges.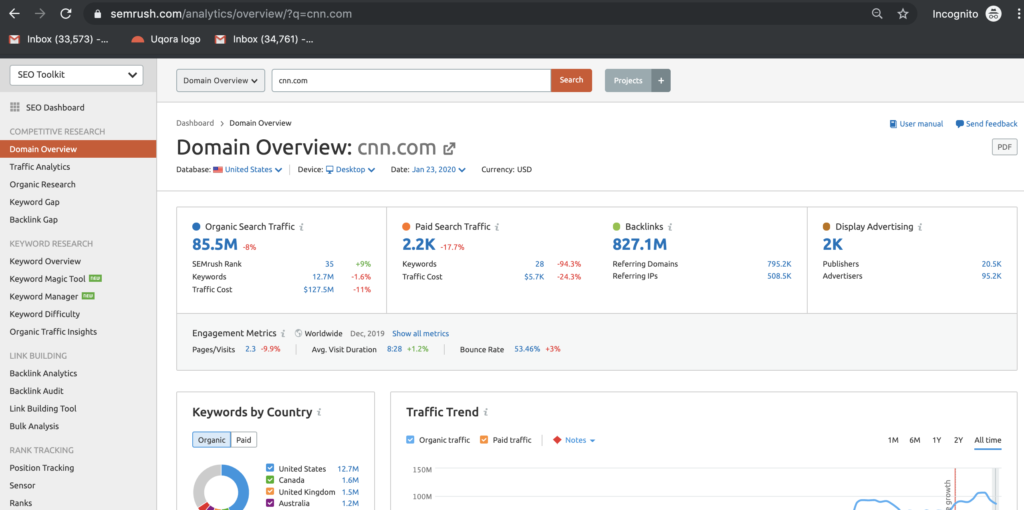 Where users work:
Tesla
Apple
Decathlon
Samsung
Features:
Keyword research
On-page SEO
Rank tracking
Competitor SEO analysis
Content optimization
Pricing:
From marketing newbies to large agencies, SEMrush is used by many businesses, therefore offering multiple pricing options. Pro, Guru, or Business find features that will deliver superior results in each pricing option. The Pro plan starts at $99/mo.
Discover all pricing options → here.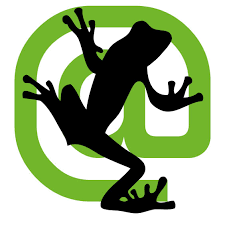 Known as Screaming Frog SEO Spider, this tool is known for doing complete SEO audits on blogs to ensure your ranking in SERPs (search engine results pages) is high.
The team at Screaming Frog has years of experience; therefore, they understand that each business has specific requirements and work to empower you to achieve long-term sustainable results.
Screaming Frog's services are ideal for bloggers who need highly technical analysis. So Screaming Frog is really best for bigger blogs and agencies serving bigger blogs. If your blog is relatively small, you probably don't have technical issues that can't be solved with a simple Google Lighthouse Audit.
Where users work:
Apple
Google
Disney
Amazon
Features:
Broken link finder
Duplicate content tracker
Audit redirects
Analyze page titles and metadata
Generate XML sitemaps
Pricing:
Bloggers lean towards Screaming Frog because of its free version that offers many great functions for any beginner—looking for a more advanced option? Try Screaming Frogs paid version for unlimited use of their features.
Discover all pricing options → here.
Bloggers create content; that's what they do. But to have the most impact, that content needs to be seen. To improve your ranking, KWFinder delivers the perfect keywords to you by analyzing backlink quantity to determine the difficulty of keywords.
All bloggers know that long-tail keywords are gold in the SEO world; KWFinder knows this too. The SEO tool helps you discover the best keywords to optimize your reach and rank and equips you with a keyword planner feature.
With a superb UI (user interface), KWFinder will quickly become your best friend when it comes to keyword-driven SEO optimization.
Where users work:
Airbnb
Alexa
Skyscanner
adidas
Features:
Find long-tail keywords
Analyze competitors keywords
SERP analysis
Local keyword search
Pricing:
With a 48-hour money-back guarantee, users can save up to 40% by purchasing annual pricing packages. Offering basic, premium, and agency pricing options integrate KWFinder into your business.
Discover all pricing options → here.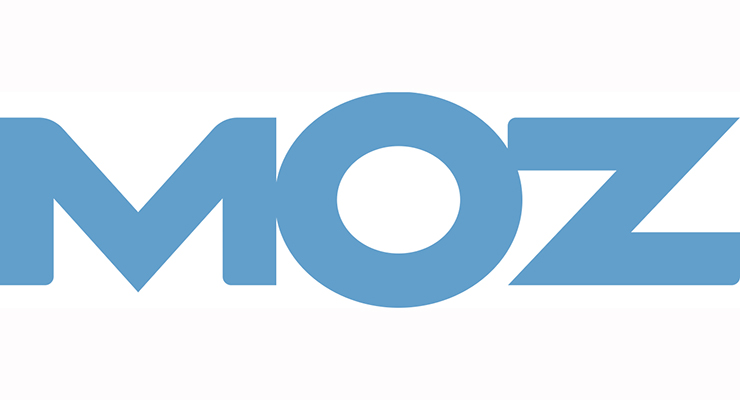 Bloggers trust Moz Pro for the vast array of features helping users discover optimal keywords, find SEO errors and improve their link-building strategy.
Bloggers who use Moz Pro incorporate an SEO tool that helps them increase traffic, ranking, and visibility, which allows them to stay in tune with competitors and create high-ranking content.
With Moz Pro, you can conduct site audits to crawl your site, receive improvement recommendations and view the metrics of any site in seconds.
Where users work:
Zillow
Trivago
Alaska airlines
Features:
Site audits
Rank tracking
Backlink analysis
Keyword research
Pricing:
The pricing plans offered by Moz Pro are Standard, Medium, Large, and Premium. All include MozBar premium, multiple search engines, SEO insights, 1-on-1 walkthroughs, and 24-hour online support.
Discover all pricing options → here.
It's no wonder that Over 5,000 clients trust surfer SEO. This SEO tool is perfect for bloggers looking to optimize their content fast. Surfer is very similar to GrowthBar.
Surfer SEO helps users generate content strategies and blog posts that adjust to their domain, niche, and audience and provide guidelines based on top-performing pages. That way, you receive insights on the ideal content you should write.
One of Surfer SEO's neatest features is its audit tool, creating a checklist that will help you understand the opportunities you have to enhance your website. Below is Surfer's content editor.
Where users work:
Opera
Freshbooks
Ramotion
InPost
Features:
SEO auditing and monitoring
SEO content
Keyword research
Competitor analysis
Custom reports
Pricing:
Offering a 7-day guarantee, Surfer SEO has three pricing plans to fit your blogging needs. The basic plan is great for beginners, and the pro plan works best with bloggers looking to grow, and the business plan is for more prominent, developed businesses.
Discover all pricing options → here.
Read a Surfer review here → here.
Why should bloggers use SEO tools?
It is possible to promote your web pages without using SEO tools, but using them is much more efficient, and they offer functions that should help Google favor your site in search results. Maybe you're writing articles about keywords with no search volume. Or perhaps your site speed is terrible. An SEO tool may help you solve these things, which will make your content go further.
SEO tools will guide you toward building a fully optimized website. You may be able to do certain things independently, but use SEO tools if you want your site to be the best of the best. If you're serious about growing and monetizing your blog, you should be using SEO tools.
SEO tools will allow you to:
Create content
Understand competitor SEO strategy
Complete site audits
Access keyword planner features
Track and report SEO progress
Use backlink features
And, as you've gleaned from this article, much more!
Conclusion
As you can tell, there are a million tools out there. I use a combination of tools including GrowthBar, Yoast, Screaming Frog, and Semrush. I use GrowthBar for content creation, Yoast to run redirects and optimize meta descriptions, Screaming Frog for site audits, and Semrush for super advanced keyword research.
They're all pretty affordable and the ROI on any of these tools is massive. Through my blog, my business partner and I make over $1.5M a year in passive income — all for a few hundred dollars a year in SEO tools.
But if you're just starting out and don't want to shell out too much money, I recommend just getting a tool like GrowthBar for content creation, keyword research, competitive research, and backlink procurement.
Also read: