Latest posts by Hailey Friedman
(see all)
If you have competitive intelligence, it means you can be the master of your space.
You can see all the players in your niche, and you have an eye on exactly what they're doing. You know what kind of marketing tactics they're using, what customers they're targeting and how they are positioning their product. You know their pricing model and you've spied on their product / offering.
Competitive intelligence tools help you get inside your competitors' strategies, giving you the power to find an edge or gap in their strategy and get ahead of the curve. It's something I like doing, particular when setting up Google Ads campaigns, or searching for affiliate partners to grow my business.
It's somewhat like spying on the competition, but not as sneaky. It's more of a calculated and, ahem, intelligent, approach to find out how you should formulate your own marketing efforts to foster lead generation.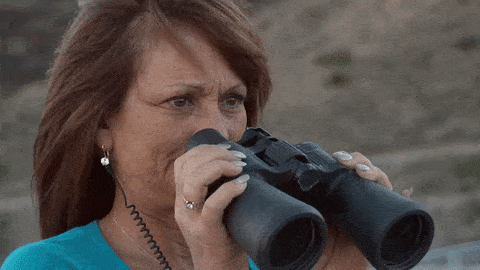 Knowledge is power, and with the knowledge of what is and isn't working in your market/niche, you have the power to take the most profitable path — and dominate the competition.
So How Can You Execute Competitive Intelligence Research?
Competitive intelligence requires a couple of steps: you need to identify what your customers really want, what your competitors are doing, and use that information to figure out the ideal product to suit your customers' needs, as well as the perfect marketing channels to grow your business.
Sounds simple, right?
That may have sounded sarcastic, but optimizing your competitive edge actually is quite simple. Here are the 3 steps to success:
1. Look at what your competitors are doing using a tool
Use those competitive intelligence tools to find out what your competitors are doing. This info is publicly available for your use – take advantage of it!
Using these tools, you can identify what is working (and what is not!) in terms of your product market fit and consumer preferences.
The Best Tool for This: GrowthBar
2. Find Out What Your Customers Really Want
The best way to do this? ASK THEM. It really is that simple. Do this using customer surveys, or even by setting up calls with the customers you already have!
Best Tool for This: Your phone, or SurveyMonkey
3. Use These Insights to Build Your Product and Marketing Plan
We help thousands of founders and marketers build a bullet-proof growth strategy and we ALWAYS start with market research. Like I mentioned above, we primarily use GrowthBar and a few phone calls to get the information we need, but below is a comprehensive list of all the best competitive intelligence tools available as well as our thoughts on them.
Using these tools will help you take your own online marketing strategies above and beyond your market competitors.
The Best Competitive Intelligence Tools

About:
The tagline reads: "Make it 10X easier to get more customers."
GrowthBar is the SEO and market research tool for marketers and bloggers. GrowthBar gives you instant access to critical data points about your competitors and the growth channels and keywords that are working for them.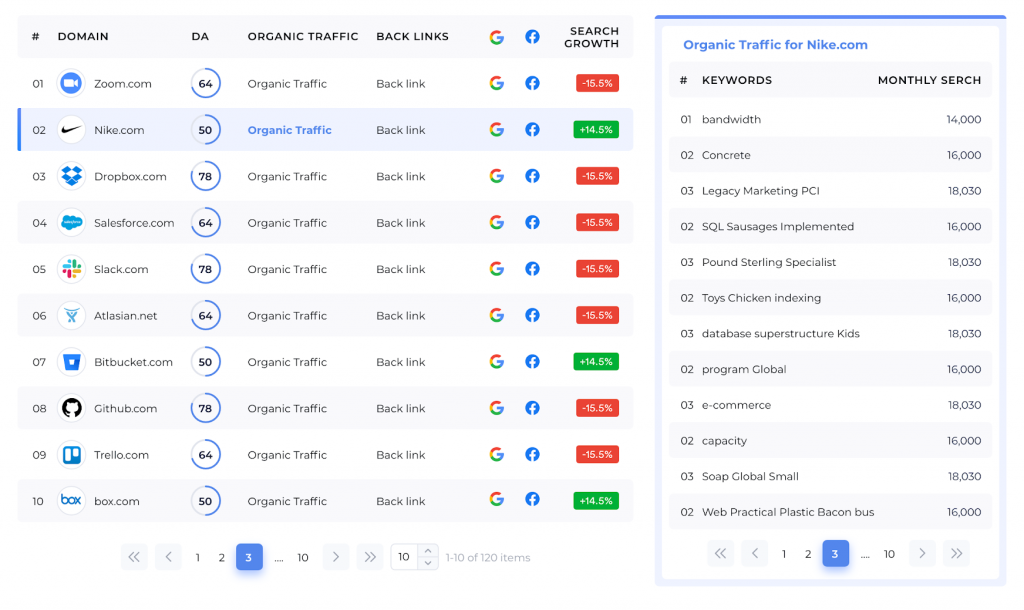 Instantly see metrics like your competitors' domain authority, backlinks, Google Ads, Facebook Ads, and organic search traffic and keywords.
Ease of Use:
Just type in a URL or keyword in the search bar and hit "enter" to get started. It couldn't be easier.
The data you need lives right on your Google search results page which is extremely convenient. No need to login to yet ANOTHER platform or toggle between tabs to get the info you need.
GrowthBar also enables you to track your own site's performance.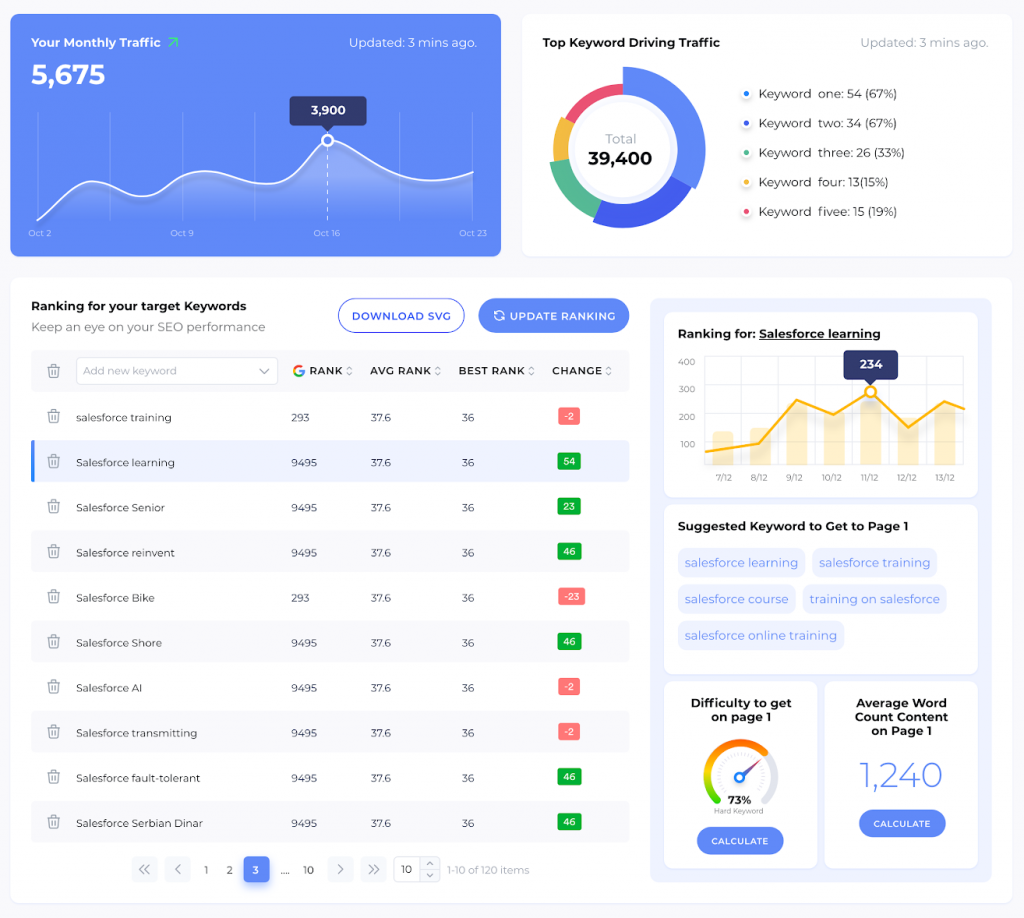 Features:
Unlock this data for any website:
Domain authority
Page authority
Organic traffic
Top paid keywords
Organic keywords
Keyword search volume
Keywords competition
Keyword CPCs
Top Backlinks
Facebook Ads
Price:
GrowthBar is free to try for 5 days and then it costs $29/mo (a steep discount from comparable tools that cost between $100-$200/mo).
Bottom line:
GrowthBar is the most complete market research tool that is 100% free to try and more affordable than any alternative. The only features it's missing are display ads intelligence and investor intelligence. If you want those (plus a much higher price tag, try SimilarWeb). GrowthBar is a crucial part of competitive intelligence for thousands of companies, including Minted, Postmates, MagicJack and many more.
About: SEMrush is one of the best-known keyword research tools available online. It can be used to lookup the keywords, backlinks, and traffic that your company is winning on, as well as what your competitors are winning on. SEMRush is one of the best paid + organic search competitive intelligence tools out there.
You can uncover the keywords your competitors are ranking for organically as well as what PPC campaigns they've been running. This sneaky tool allows you to reverse engineer topics that you should be targeting for *both* organic and paid keywords, based off of your competitors successes.
Not only is this going to save you loads of time, but it also helps you connect the dots on what a competitor's overall digital marketing strategy is and how you can one-up them.
And, to make this tool even more appealing, SEMRush allows you to set up a dashboard tracking your progress and your competitors' progress, so that you can make sure you are on par (if not ahead of!) their successes.
We recommend that you do at least a trial of SEMRush to see how your business is doing. In my experience, I've always found that it is worth the investment for your business.
Ease of Use:
Perfect for beginners and experts alike
Simple reporting features
Easy-to-navigate analytics dashboard
Features:
Keyword tracking and analysis
PPC and advertising analysis
Backlink analysis
Detailed website traffic analysis
Price: Plans range from $99.95 to $399.95 per month. Small to medium-sized businesses should be fine on the lowest-priced plan. The larger plans unlock larger reporting features.
Bottom line: You can't expect to dominate the search engine results pages (SERPs) without using one of the best keyword tools on the market. I like the number of tools in SEMrush that assist you in tracking competitors. It's certainly worth trying if you are looking to get the edge against your competition.
See SEMrush customer reviews >>
About: RivalIQ is a competitive intelligence tool that gives you an in-depth analysis on your competitor's social media activity, website design, and SEO.
Within the RivalIQ interface, you can set up "Landscapes" that allow you to put your site alongside a number of competitors to see how you stack up side-by-side.
Where this tool really shines is in their social media competitive analysis. The platform lets you pull your competitors' most successful posts, how quickly they gain new followers, the platforms with the best engagement, and which posts they used paid traffic on.
This provides you with all the information you need to supercharge your own social media strategies. You can double down on what's working in your industry and make informed decisions on PPC spend.
Ease of Use:
Simple user interface with plenty of white space
Side-by-side comparisons are easy to read
Features:
Custom dashboards
Schedule reports and setup alert notifications
Social insights API
Range of tools to analyze your competitor's marketing strategies
Price: RivalIQ offers a free trial, so you can put this tool to the test before committing. After that, their plans start at $199 per month to track 5 companies and go up to $499 per month to track 30 companies.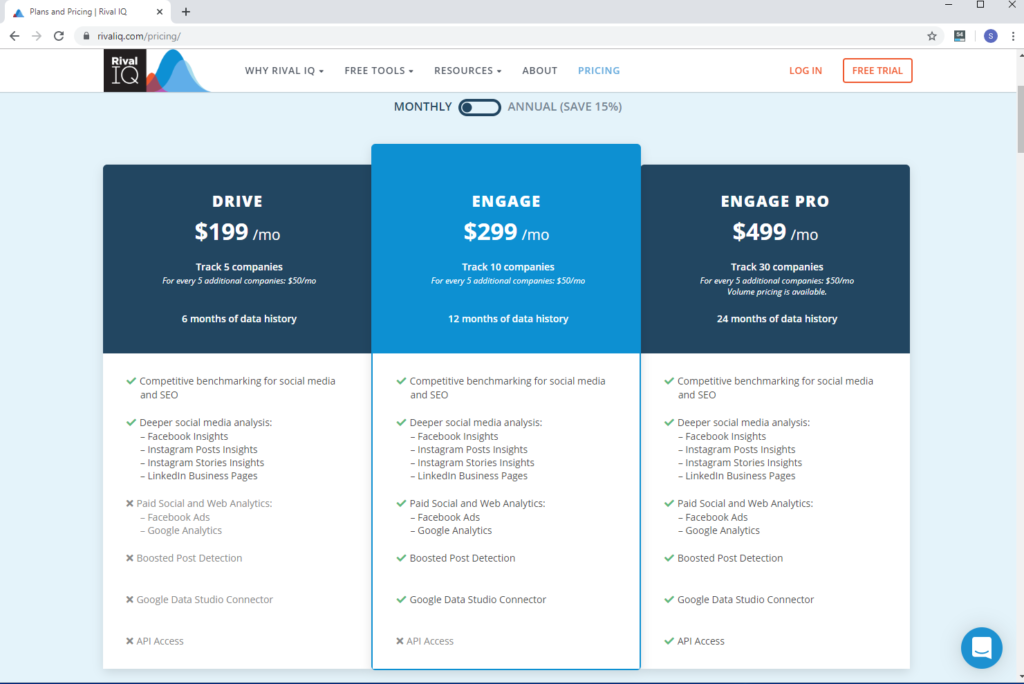 Bottom line: If dominating social media is important to your overall marketing strategy, then RivalIQ is a must. It's a bit pricey for individual users, so it might be more of an option for agencies. But as with all the tools I cover on this list, the ROI is there if used correctly.
About: With SimilarWeb, you can find traffic and marketing insights for any website you want. This includes a look at a site's engagement, reach, global rank, traffic sources, social metrics, paid traffic, and much more.
The key feature that separates SimilarWeb from most other traffic analysis tools is that it allows you to compare 2 or more sites side-by-side. You can see how your metrics compare to any number of competitors with just a few clicks.
Similar Web is great for developing marketing strategies, sales funnel optimizations, and investor evaluations alike. If you are looking for tools to help with any (or all!) of these things, Similar Web is a great option.
Ease of Use:
Good use of large icons, colors, and imagery for a modern and smooth experience
You don't do much more than input URLs — the software does the work from there
Features:
Website analysis, including rank, traffic estimates, engagement, social metrics, and more
Lists referring sites and top anchor text
Organic and paid traffic breakdown
Suggests similar sites to look at
Compare up to 5 websites side-by-side
Price: You can compare two sites and use some of the features with a free account, which is pretty awesome for the depth this tool provides. For heavy lifting, you need to contact a member of their team to discuss a custom plan to meet your needs.
Bottom line: The SimilarWeb interface and reporting are some of the clearest and easiest to use of any competitive intelligence tool. I love the way I can look at the same metrics for several sites side-by-side for a clear ranking. It's almost like having Google Analytics access to your competitors' websites.
About: Crunchbase is a platform that you can use to find information about public and private companies. They offer a variety of different insights, including company founder information, company leadership info, company funding, etc.
Crunchbase is a useful tool if you want to find investment opportunities in your industry, conduct market research, look for trends within your industry, and generally get a clearer overall picture of what affects other companies in your space.
This tool is great for sales professionals looking for potential leads, entrepreneurs looking into expanding their funding, market researchers, and investors.
Ease of Use:
Easy to find out information about companies with limited data
Clean and clear UX
Features:
Search by company name, number of employees, funding amount, and more
Set personalized alerts for key information
Competitive analysis tools and benchmarking capabilities
Price: Individuals can use a basic suite of options for free. If you're an agency or have a small team, you need their Pro Plan which costs $29 per month. They also put together custom plans for larger teams or heavy users.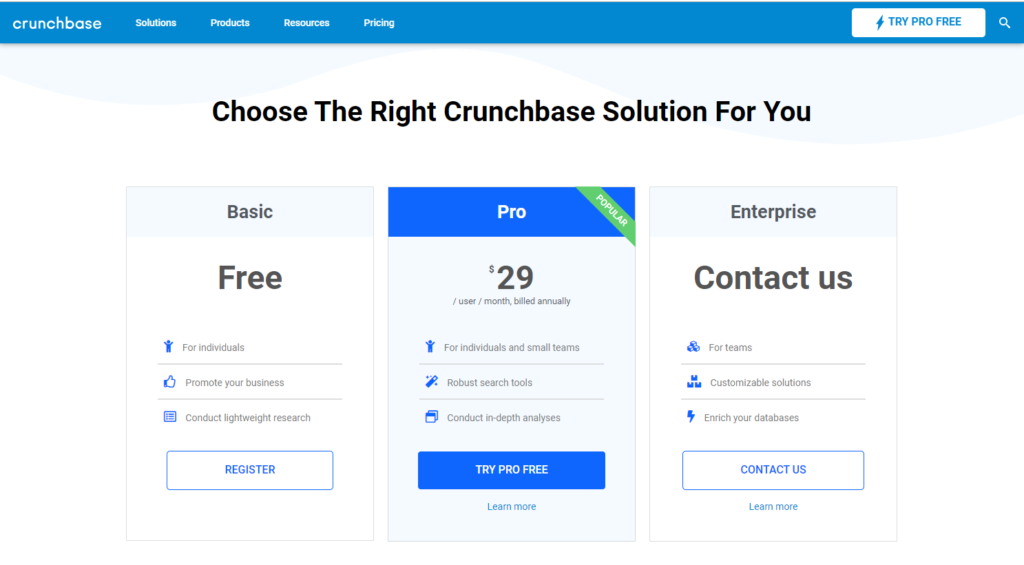 Bottom line: Crunchbase is one of the most effective ways to find out factual information about funding and organizational structures for companies and organizations in your industry.
About: Ghostery is a browser extension that creates a better browsing experience by detecting and blocking third-party data-tracking technologies.
It's also a useful tool for gaining some intelligence on your competitors by showing you all the pixels and web tags your competitors are using on their sites. You can find out a lot about the marketing strategies of a company by looking at what kind of consumer information they collect.
Ghostery has a number of different products available, each of which go deeper into competitive analysis. Their Insights product, for example, allows you to not only view your competitors pixels and web tags, but also all of their third-party tracking tools and analytics.
For those looking to operate in stealth mode, Ghostery has browser platforms and plugins that allow you to skirt any tracking pixels or web tags that may be collecting your data.
Ease of Use:
It's easy to install and compatible with most browsers
Simply right-click the browser extension and you can see what trackers Ghostery blocks on a site
Features:
Anti-tracking technology
Enhanced ad-blocking capabilities
Privacy protection
Price: The Basic Plan is free, and you get most of the features you need to carry out competitive intelligence analyses with this plan. They do offer some paid plans with additional features and these start at $2 per month. A very low investment for the privacy and insights your team will gain.
Bottom line: Taking into account that Ghostery is a browser extension, you can have it installed and working within minutes, and it improves your browsing experience at the very least, I can't find a reason why you wouldn't install it.
About: Moat is a software that analyzes your competitors' ads and how effective their ad campaigns are. Moat is special because it doesn't just look at the keywords and copy that your competitors use — it actually breaks down the creative aspects behind their ads, giving you invaluable insight without having to manually analyze these ads.
It's an interesting concept. Ads are obviously very visual in nature, and in some industries how an ad looks is going to make or break the campaign. Being able to browse a company's timeline of ads can give you some valuable insight into the direction and strategies they took. It will hopefully also inspire you to utilize creatives that work for you (and your competitors') demo, instead of wasting time creating ads that aren't effective.
Ease of Use:
Simply type in a company's name to pull all their ad graphics
Intuitive and easy-to-use platform with plenty of options
Features:
Browse the top-performing digital advertisers for inspiration
Follow brands to get notifications about new creatives
Analyze your competitors' ads from a creative standpoint
See advanced information on creatives you find on the web
Price: Free! In other words, there is no reason not to use this tool to your advantage.
Bottom line: It's one of the best free tools and can pull up creative information in a matter of moments. I definitely recommend checking out Moat. It provides unique insight into how your competitors use creative skills to promote their brand and products.
About: Talkwalker is a social media analytics platform that simplifies the process of collecting data across all social media channels for businesses of your choosing. Their products can help you measure your own companies impact against your competitors, making it easier than ever to stay ahead of the curve.
The key uses of Talkwalker include identifying influencers/ brands having success with social media in your industry and giving you a detailed breakdown of what they do and how they do it. They also analyze your competitors online, print, and tv/radio content, so that you are able to get the full picture.
This puts you in the driver's seat to take your own social media profiles and marketing strategies a step ahead of your competitors.
Ease of Use:
Easy-to-use dashboard and suite of features
Intuitive reporting at the click of a button
Features:
Custom reporting and apps
In-depth search queries
Powerful image recognition
Advanced AI-powered sentiment
Price: You can sign up for a free demo to get a feel of this software before committing to a plan. Plans start at $9,600 per year — so not the least expensive social media analytics platform — but this reflects in the range of tools you have at your fingertips.
Bottom line: Their unique selling proposition is a revolutionary technology that enables them to scan and analyze images across social channels, not just text. This gives them an advantage over other social media analytics tools but comes with a price tag to match.
About: SpyFu is a search analytics tool that finds organic and paid keywords a site is ranking for then analyzes and compares the results using a suite of tools and reporting features.
I know I opened with SEMrush, which is also an in-depth keyword tool. But SpyFu has a few unique features that separate it from the likes of SEMRush and appeal to certain users.
SpyFu allows you to literally see how a competitor's keywords overlap with yours, then generate a "keyword universe" to see all the metrics side-by-side, such as monthly clicks, CPCs, and related keywords. It is a very unique approach to viewing and comparing your competitors' search.
Ease of Use:
Very simple dashboard and layout
Easy-to-set-up keyword tracking and reports
Features:
Backlink analysis
Search by your or a competitor's domain or keywords
In-depth SEO reports
Paid and organic keyword analysis
Various SEO tools and reporting functions
Price: Plans range from $39-$299 per month. You can do most things with the Basic plan if you're an individual or a small team. There's not free trial though, which is a shame.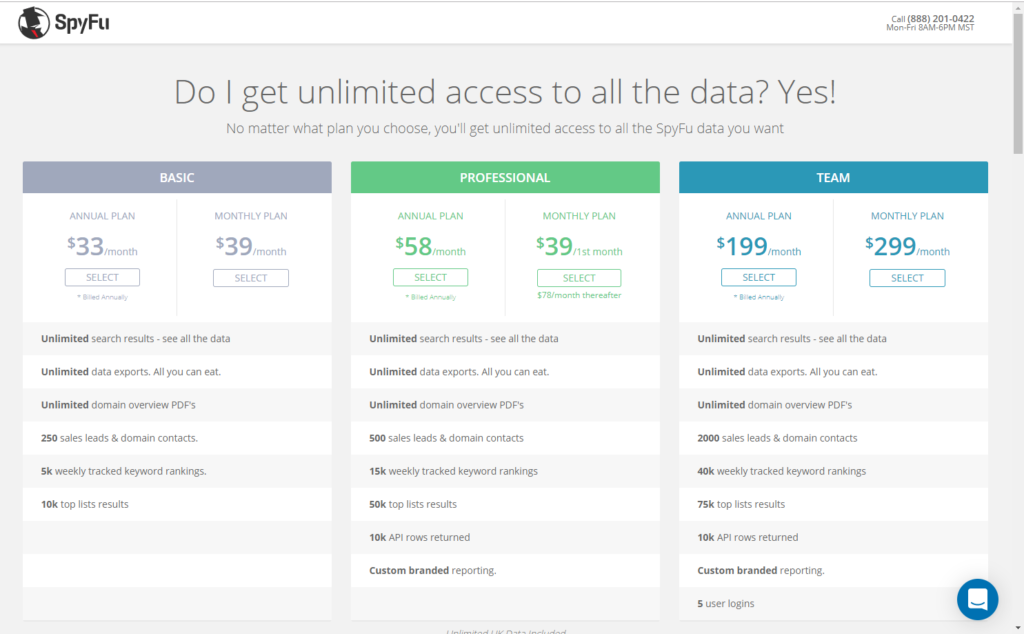 Bottom line: SpyFu has a competitive price and offers a wide range of SEO tools to help you improve your own site's SEO. It also helps you get a better understanding of what your competitors do. It's a great tool for tracking and generating new keywords.
Conclusion
All of these competitive intelligence tools will help you gain an edge against your competitors.
Our favorite is GrowthBar. Get a Free Trial of GrowthBar here.
The question of which one to choose will ultimately be up to you, depending on the needs of your business. Hopefully this guide has provided some clarity as to what kinds of tools are available to you, and how you can get started snooping on, erm, I mean, researching, your competitors.