Latest posts by Mark Spera
(see all)
SEO stands for search engine optimization — the art of gratifying Google so that your website comes up #1 in the Google search engine results page (SERP).
Every day, I get emails from entrepreneurs, agencies, and other bloggers asking me, "Mark, how can I improve my SEO?" But before giving them an answer, I first ask them to explain their business to me.
Why? Because SEO isn't a good strategy for every business! Some businesses are perfect candidates for SEO and others just aren't.
Why spend your valuable time on a strategy that won't work, right?
So anyone who tells you to "do more SEO" without taking the time to understand your business doesn't know what he/she is talking about.
I can tell you all this from experience.
I ran marketing at a startup called PlushCare that went from zero organic traffic to almost 1 million organic visitors/month… in under a year.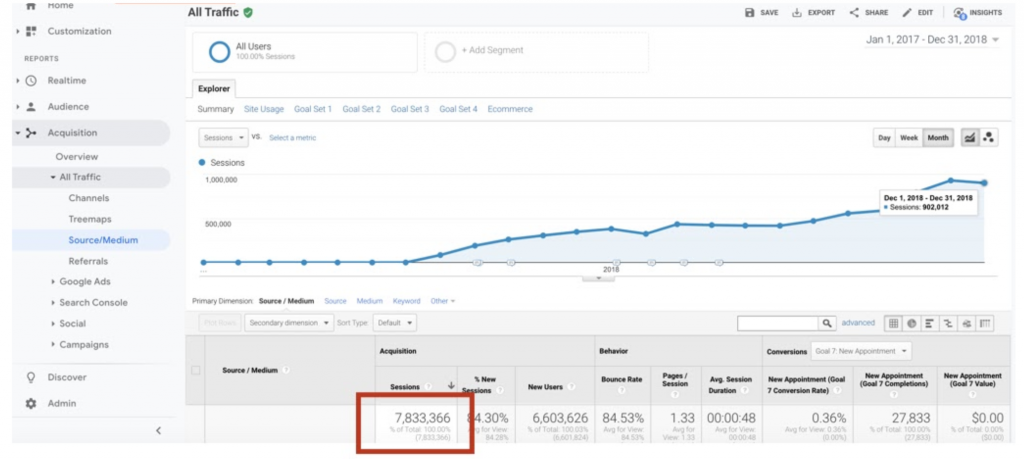 Meanwhile, on the side for a few hours a week, I grew Growth Marketing Pro to over 40,000 organic visitors/month.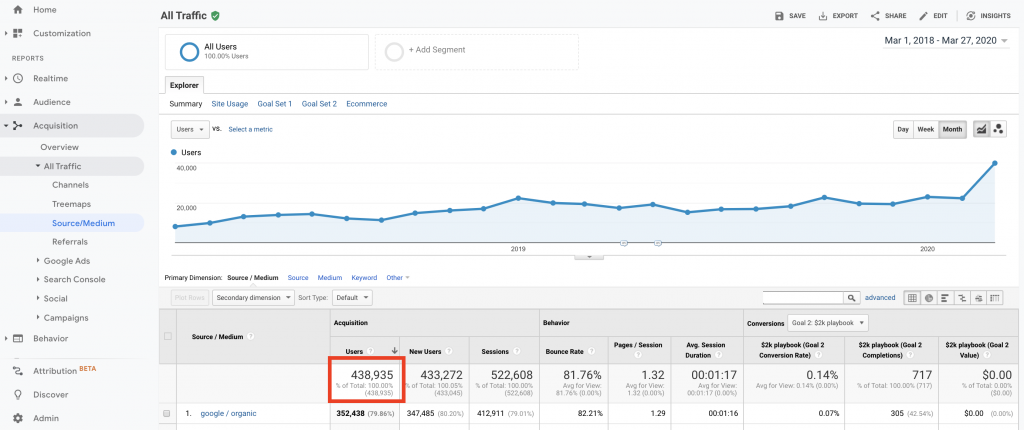 And this past year, just to prove I could do it, I started ManlyWellness and grew it to 107,345 monthly organic visitors in 6 months!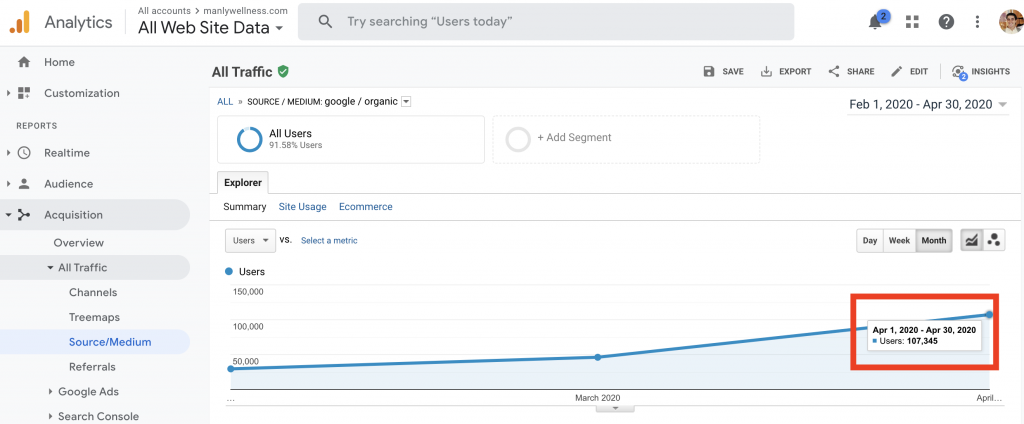 I know what I'm talking about. And I promise this: SEO isn't rocket science.
There are easy shortcuts and SEO best practices that make it totally possible for someone with no experience to absolutely crush it.
But first, you need to decide whether it's even a viable strategy for your business. That's what this post is about.
How do search engines work?
Big search engines are the everyman's portal to the internet. If you need restaurant reviews, how-to guides, song lyrics, news, a job or even underwear, you might start your search with Google.
This makes it very valuable to be the first result for common queries or queries relevant to your industry.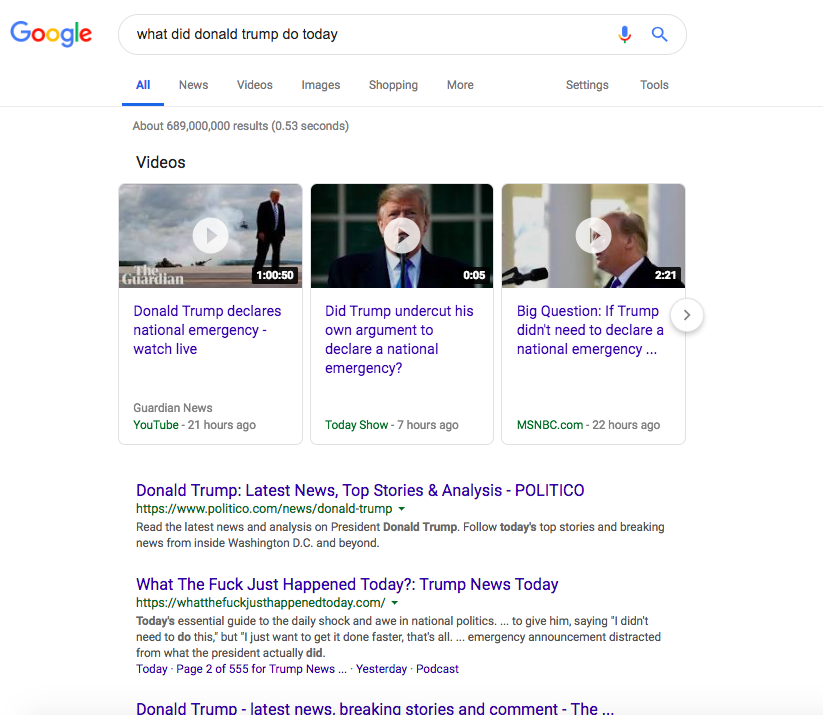 Search engines like Google "know" what to display first in the search results by scanning their massive index of webpages for those that are most relevant to the searcher's query.
How does Google decide which query is most relevant?
In order to rank information, Google uses web crawlers, which meticulously "crawl" from page-to-page around the internet. Web crawlers are programs that catalog the internet. Google's web crawler is aptly named GoogleBot.
Web crawlers follow the URL trail — bouncing from site to site via websites' internal and external links. In this way, the crawlers build up a repository of information. They make a digital trail map of the internet.
A little more about SEO and page rankings
Google has to prioritize websites somehow. Googlers are much happier with an ordered list of the most relevant search results than with an unorganized list of 100,000 search results.
When I search for "Drake Gifs," I want the most relevant and funny ones to appear first.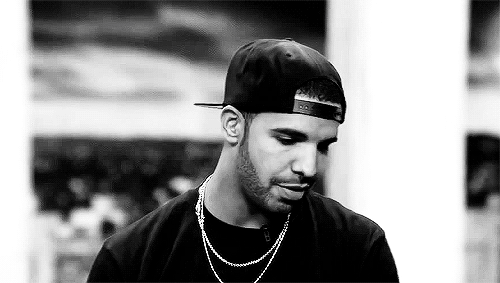 Google's algorithm, PageRank is used to determine "authority" of crawled pages and then rank those pages accordingly in the SERP.
So if you can figure out how to convince Google that your website is the most authoritative on a topic, you will get a lot of free traffic from Google searchers who "organically" land on your website.
Even though Google is a very big and transparent company, the specifics of its PageRank algorithm are purposefully kept hidden. Google doesn't want savvy marketers like us trying to trick the algorithm — rather, it wants search results to be a real interpretation of a webpage's relevance, importance, readability, robustness and popularity.
There are a few factors that will always influence page rank, including:
Great, engaging content.
Internal links: links between relevant pages on your site.
Backlinks from other credible websites.
Careful keyword selection: you can't rank for everything!
Website speed: Google doesn't like sites that lag too much.
Mobile-readiness: simply, is your site readable on mobile?
But Google's "secret sauce" is ever-changing.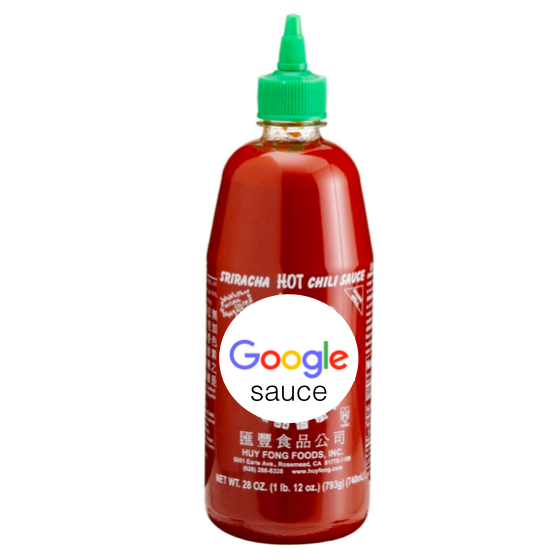 Will SEO work for my company?
This is an important question that so many people fail to ask!
Just because SEO exists doesn't mean you should be using it for your website or business! There are tons of marketing tactics out there. SEO is just one of them.
You could try:
Some businesses lend themselves very well to SEO, and others don't — even with a lot of great, consistent effort from marketers.
High search, low competition
To explain: all things equal, SEO works much better for businesses or products with high search volume (or at least, moderate search volume).
For instance: nobody is searching for "hats for my pet lizard." So even if you have an incredible article about that topic, no one will ever land on it organically via Google search.
Some keywords are highly searched, but may also be highly competitive. You want to pick keywords with low competition. It would be stupid to try and rank above Amazon and Walmart for search keywords like "white t shirt."
It would be much easier to rank for "blue men's tie dye t shirt." But of course, the search volume for that keyword is lower. It's a balance of choosing keywords with decent enough search volume and not too much competition.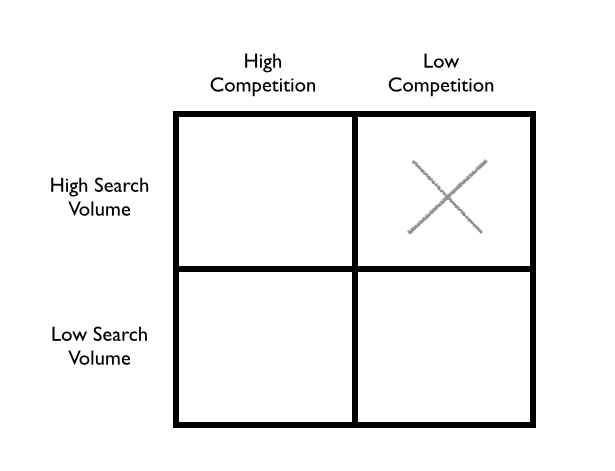 Pockets of SEO arbitrage exist all over the internet.
For example, in 2007, when personal finance app, Mint.com was trying to get off the ground, search terms like, "which credit card is best for travel points?" were highly searched and not very competitive.
Before launching, Mint took advantage of those keywords and built an email list of 30,000 people in less than a year… completely with organic search traffic. A few years later, Mint sold for about $170 million to Intuit.
Mint found an untapped SEO goldmine — a "high search volume"/"low competition" category.
It's the same sort of opportunity that Expedia found in the hotel/travel space and The Motley Fool found in the personal finance space. It's hard to believe, but at one time, no credible website ranked for "why is Apple's stock price up today?"
How can I determine if my business is high search, low competition?
Some of this stuff is just logic. If you're selling Michael Jordan memorabilia, I'd be willing to bet you have a million competitors and it's going to be difficult to dethrone them all.
Another way to gauge competitiveness is with a Google search in your Chrome browser. Open a new incognito window and simply search for the keyword you care about. See what the quality of the search results look like for queries your customer might be searching for. If the top 10 results reveal primarily NY Times articles, huge blogs, .gov and .edu websites, big industry publications and other really dense competition, it might be worth abandoning an SEO strategy for now.
Use an SEO tool. Growth Marketing Pro's SEO tool, GrowthBar, has a competitiveness feature built right into it, so you can understand how difficult it will be to rank for a certain keyword.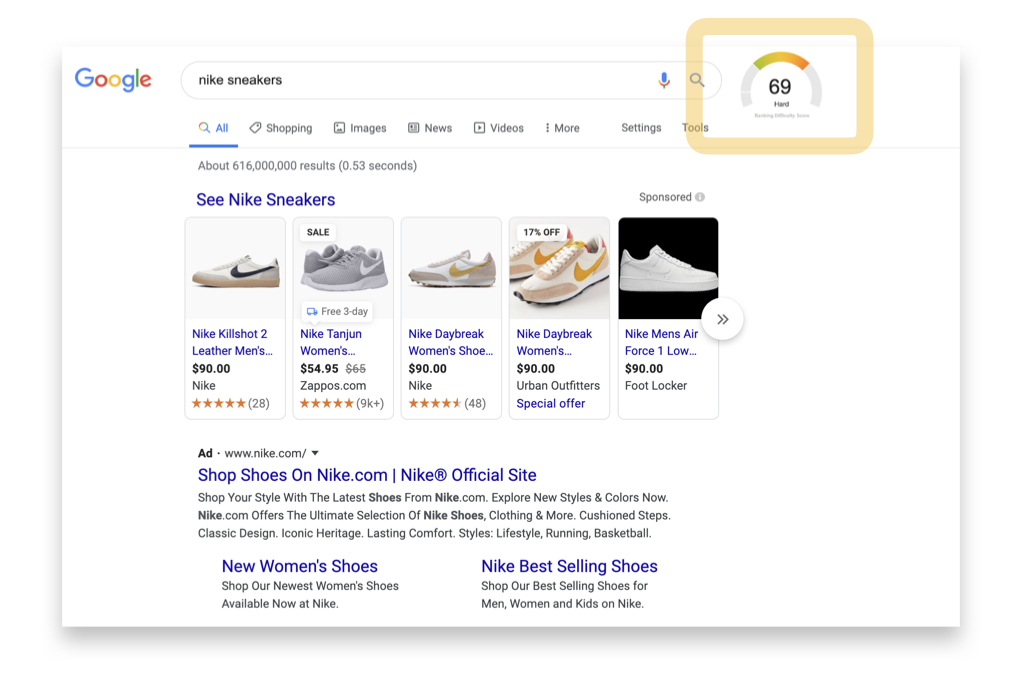 How to determine if there is search volume for your desired keyword:
To figure out if your keyword is highly searched you need to do some more sophisticated sleuthing. You can either use your best judgement or you need an SEO tool. Again, that's why we built GrowthBar. It enables you to see how much search volume there is for any query. Any keyword with over ~300 monthly Google searches is popular enough to generate meaningful revenue online.
Like I said, this is so important, we built it into our SEO tool, GrowthBar.

But remember: search for a bunch of "long tail" terms as well. Sure, you might never rank #1 for "car auctions" but you might be able to rank #1 for "car auctions in California." And you may have even better luck with "car auctions in northern California."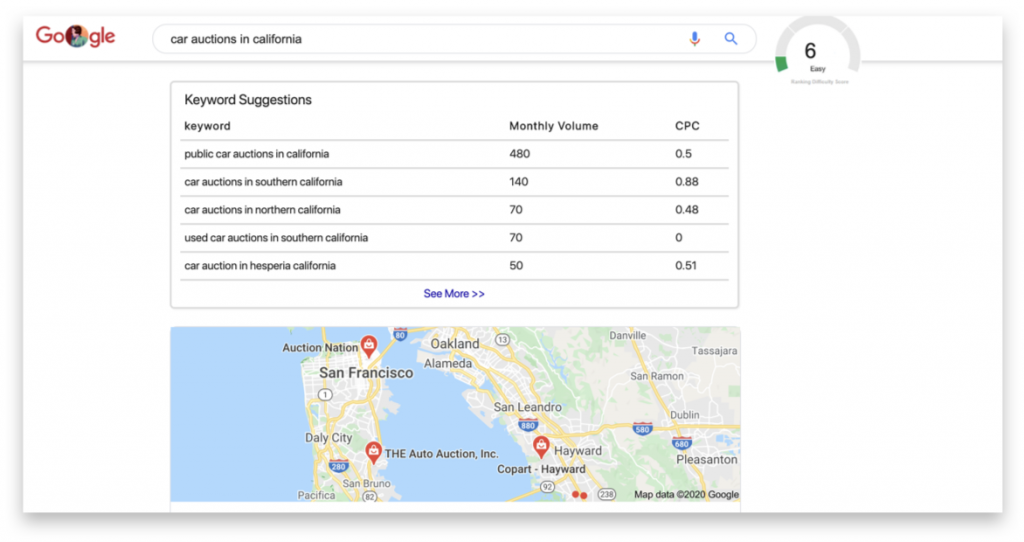 We built GrowthBar for entrepreneurs and marketers who want the most straightforward, results driven, and affordable SEO tool.
Try GrowthBar free…
Which types of business are "high search, low competitiveness?"
Hailey and I always take great care when deciding whether to begin writing about a topic or not. We don't write about everything — just topics that are at the intersection of what we know real well and what our customers are searching for.
One of our personal areas of expertise is webinar software.
We know that marketers and founders are often trying to learn about how to host webinars and how to choose the right hosting tools. Before deciding whether to write or not, we look at Google's Keyword Tool or GrowthBar.
"Webinar software" and other permutations of the phrase see about ~10,000 searches per month and very light competition.
We decided to begin writing about webinar software and lo and behold, we rank in the top 3 for the term organically nearly all the time.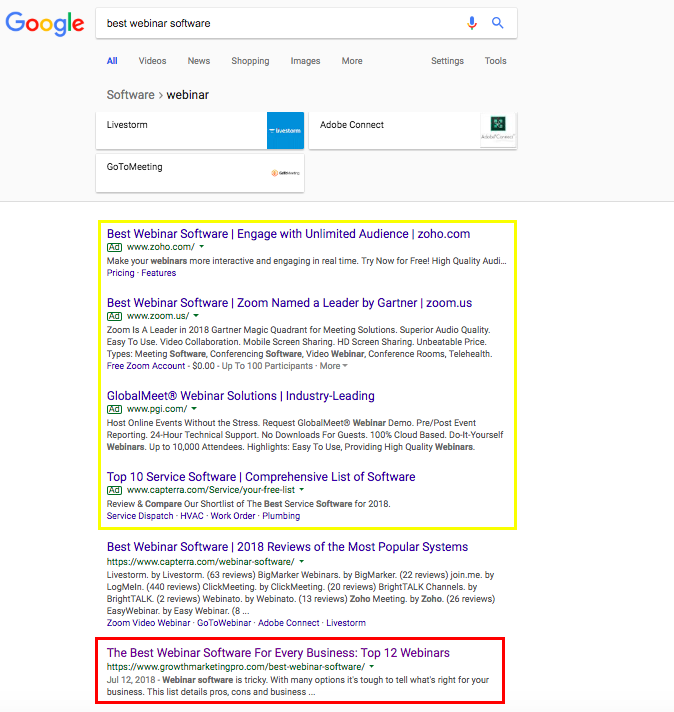 There are a some verticals that I've frequently found have some SEO opportunity:
Businesses with a ton of SKUs: if you have an ecommerce store with hundreds of SKUs, each one is an opportunity to rank for something new. You will naturally have a lot of content, just by having so many product pages.
Businesses with local search intent: it's much easier to rank for "computer repair in san francisco" than "computer repair." Learn more about local SEO here.
Businesses that are emerging in search popularity: take for instance, industries just entering the online space — service businesses, urgent care/doctor offices, pet care and a lot more.
Industries with tons of search volume: there are some spaces, like personal finance, credit cards, airline travel, health and wellness and hotels that have been online for a while — it wouldn't seem there is room for new entrants. But every year there are new companies making an SEO splash in these spaces.
7 SEO tips for the modern marketer
If you do decide to go the SEO route, there's a few things you can take to the bank. Follow these seven tips.
Or read: 12 SEO Best Practices
1. Content marketing
Content marketing is still the best way to curry favor with Google. Strong and relevant, written and video content will continue to be rewarded.
If you want to learn how to make awesome content and get tons of traffic, sign up for my email series: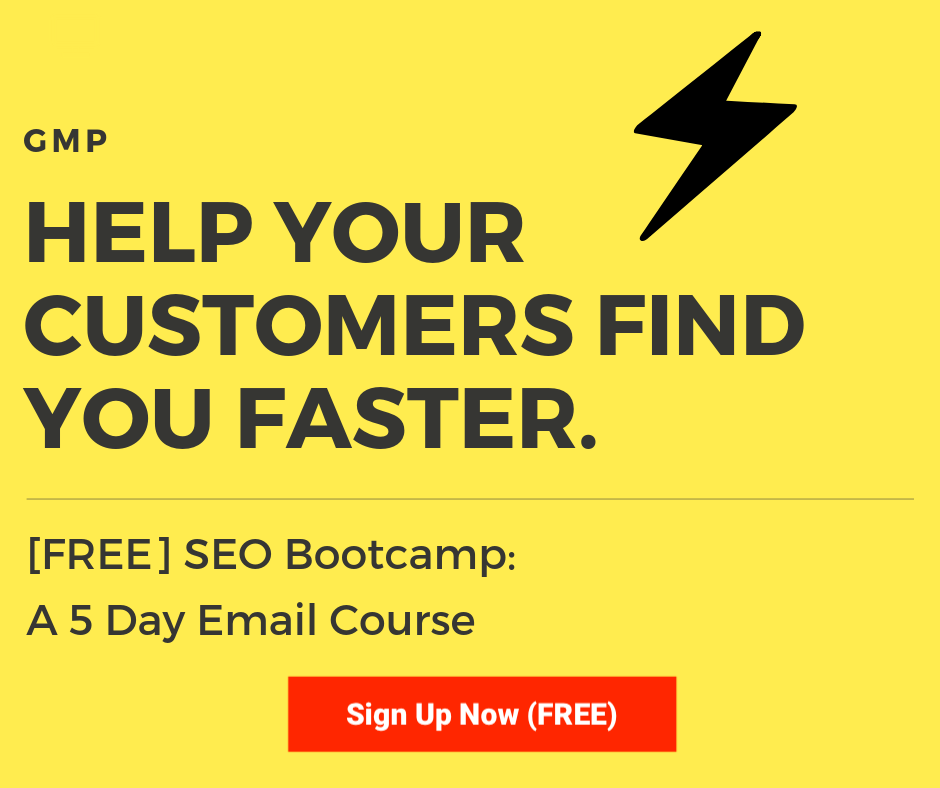 Websites with some of the highest Google ranks in the world like Nerdwallet, NY Times and Amazon are huge content machines – each publishes thousands of words of content and many pictures/videos every hour.
The more content you have, the more opportunity you have to rank for some of the billions of Google searches that happen every day.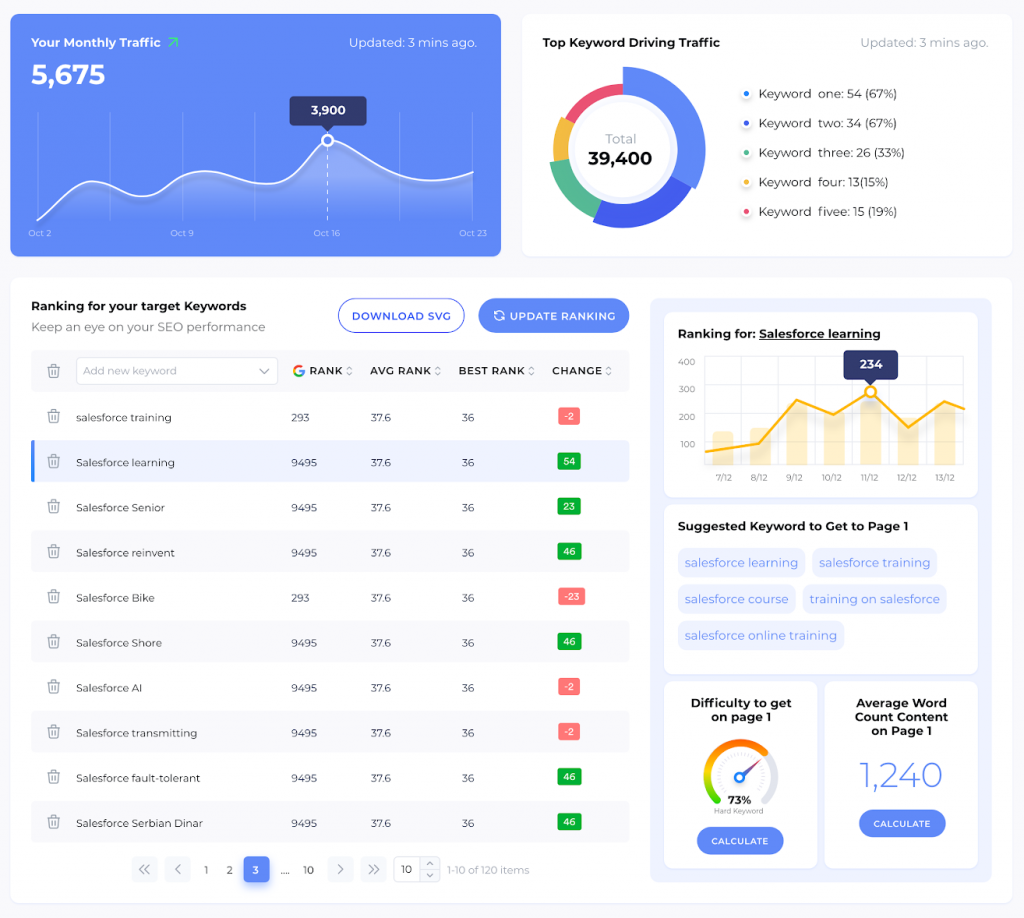 2. Mobile
Google is beginning mobile-first indexing. This means that websites which are mobile-responsive and formatted correctly on mobile phones will be rewarded with better search rankings. More, structured markup on websites must be proper for both desktop and mobile.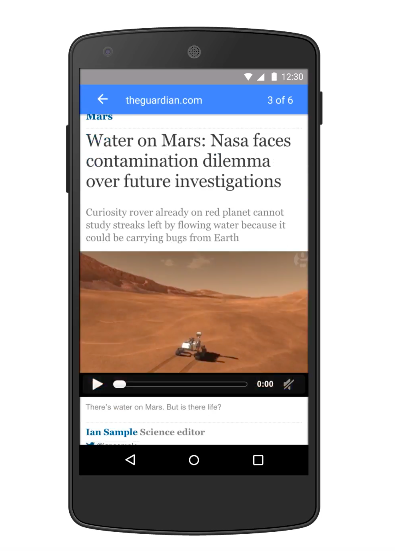 Hint 1: use short paragraphs (like I'm doing in this post) whenever possible. Visitors reading posts on mobile devices will be much more engaged than they will be sifting through very dense, long paragraphs.
Hint 2: if you don't do anything else, just take a look at your site on a phone and make sure it all makes sense and nothing is wildly out of place or cut off.
AMP stands for accelerated mobile pages. It is one way that Google's mobile-first approach is changing how marketers and developers do search engine optimization.
After Google announced AMP in 2015, 37% of news sites had AMP versions. AMP's purpose is to improve the load time and functionality of mobile sites.
Also, AMP allows developers to build websites for desktop and mobile in one fell swoop, reducing time spent optimizing code for different platforms. Unless you understand HTML, the differences in the code may not mean much – they are not terribly complex, but they are very impactful.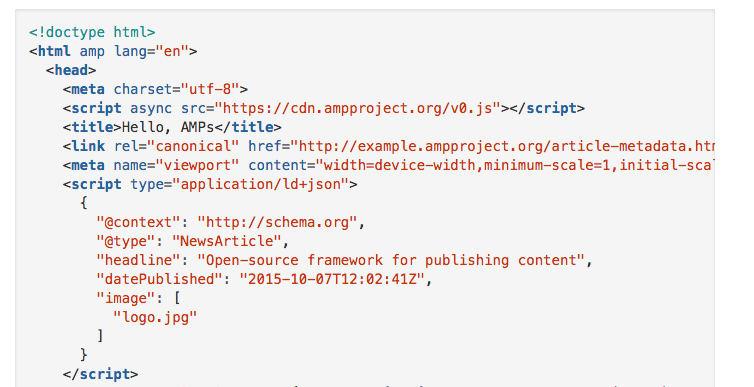 While AMP is pretty cool for advanced SEOs, it's definitely not necessary for most marketers. In fact, some people believe Google is phasing it out slowly but surely.
4. Google Plus
I include this one, only to make clear that Google+ is dead. It's sad, but true. The network didn't catch on like they had hoped. For a while, many SEO experts swore that G+ would be an important factor in search ranking, that is definitely not the case.
Fossils of G+ still remain in Google search results, don't bother spending any of your time on this social network.
However, social media does play a role in SEO.
While Google says social media signals don't matter for their rankings, platforms like Facebook, Twitter, LinkedIn and Instagram really do matter. To explain:
Social media sites' content gets indexed by Google. If you Google search "Channing Tatum" (I never have), his Facebook and Instagram accounts are among the first results. So while it may not help your organic rankings, the more content you have in Google's search engine, the more it will be seen by Googlers.
Social media does something else incredibly important: it gets people to Google you or your website. Google cares how many people are Googling your business. It's a trust signal that says to their algorithm, "hm, this business must be relatively important." So if you have 10 million Instagram followers and you spin up a website tomorrow, you'd rank very quickly.
5. Local Search
In a mobile-first world, local search is very relevant. The Google Possum Update and all the tests we see in local, indicate that local is going to continue to be important in search results.
When you search "san francisco burgers," Google wants to ensure your results are local and rich in content.
Make sure to have a presence on Google and Yelp listings, as they're generally the first results that show up for local searches. You can increase your trust signals (thus, your rankings) by including exact contact information on your site and by following some other local SEO best practices.
6. Tools
Marketing tools can be super important in making great SEO decisions. There are some great ones, like Yoast, which is a WordPress plugin, gives you tips on how to optimize your site for SEO. Most website builders have app stores that contain tools for search optimization.
I recommend reading our list of The Best SEO Tools to pick the one that's right for you.
And of course, I have to plug GrowthBar…
7. The Normal Stuff
Today, SEO is still about the same stuff it's always been about…the stuff you've probably heard about. Do the following:
Make relevant titles: your webpage titles should speak to your focus keyword — it should answer the Google searcher's question
Create orderly content — it should be organized and structured with h1's, h2's text, etc.
Keep people on your website: Google knows if people are hanging on your page for a while or bouncing right off. If you write compelling content you will keep visitors for longer. Uses short, precise sentences and line breaks to make it an easy read.
Link to other reputable sources.
Link to other pages within your website.
And get backlinks to your content! This one is super important and deserves its own post: The 25 Best Backlinking Strategies for SEO.
Closing thoughts on SEO
SEO, like all of marketing, is about prioritization.
You can acquire customers with Facebook, LinkedIn, Taboola, press, events and a million other marketing channels.
Is SEO worth your time? If done correctly, it can be a wildly scaleable and affordable means of getting customers.
So, will it work for your business? That's a question you should be able to answer after reading this post. Sign up for my email series if you want to read more.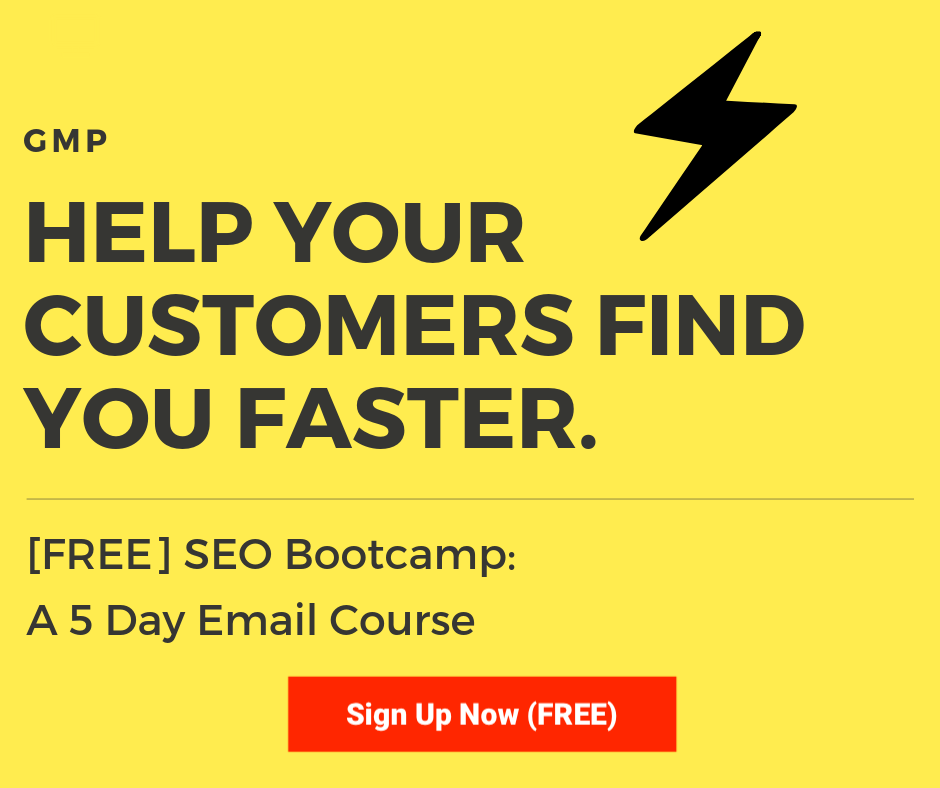 Also read: