Latest posts by Mark Spera
(see all)
The SEO landscape changes with each algorithm update.
But no matter what, SEO best practices remain.
Strategies like using the right keywords, procuring backlinks, and creating great content will always be core to winning Google searches.
How do I know this?
Well, Google won't tell us marketers precisely how to rank for search terms. But we can infer a whole lot.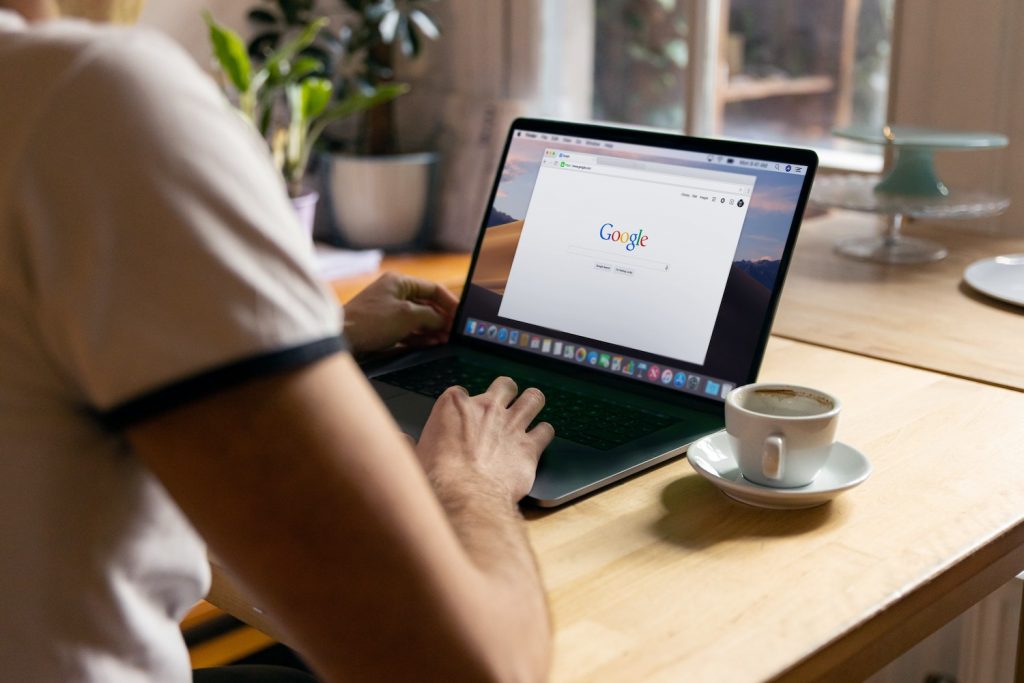 Put yourself in Google's shoes for a second: they want to serve users the best results for their search queries – or else people will end up going to Bing or Yahoo. So it's in their best interest to display the best results from the most authoritative sources.
As such, all best practices are in the name of making great, user-friendly content or building authority signals.
This post is the ultimate list of the only best practices you need to know for SEO. The rest of the SEO world changes constantly. These best practices do not.
---
GrowthBar is the SEO content tool that Postmates, Square, Minted and 4,000+ other content creators use.
Create the best, most optimized blog content with AI (starting at only $29/month)
---
What Are the SEO Best Practices?
Over 90% of web pages get no search traffic. Follow these 12 best practices and you will not be one of them.
1. SEO Keyword Best Practices
Google's crawlers scan every webpage on the internet to determine which ones should rank for a given query. Google itself says: "When crawlers find a webpage, our systems render the content of the page, just as a browser does. We take note of key signals — from keywords to website freshness — and we keep track of it all in the Search index."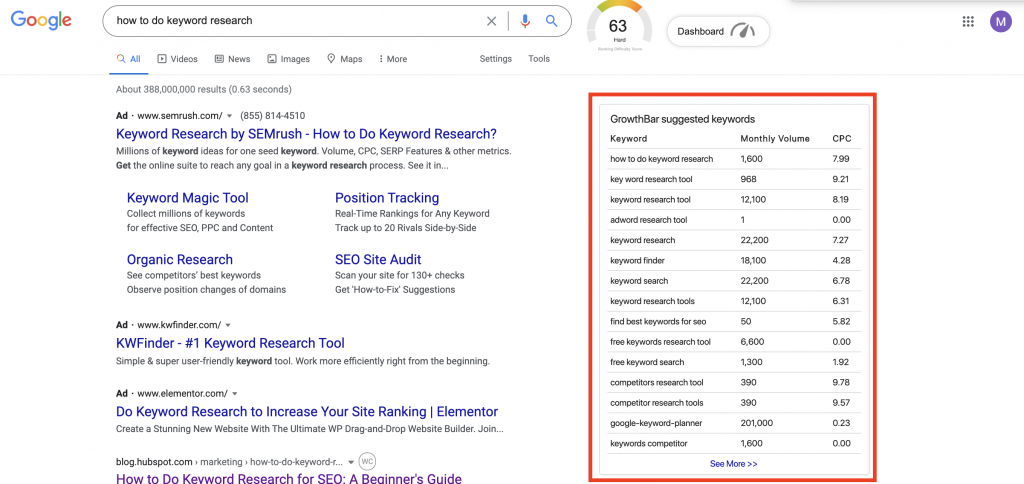 Yes, keywords are really, really important.
They're particularly important in a few key places:
Your page title: 47% of visitors bounce off a page immediately. Web crawlers are equally fickle. Make your webpage title includes keywords related to the search query. Plus, your page title will show in the Google search engine results page (SERP) by default – another great reason to include your keywords.
Early in your content: For the same reason, your keywords should also appear early in your written content. Like searchers, Google puts more weight on the top part of a webpage.
Ecommerce product pages: Ecommerce product pages should also feature your target keywords. Even if your product is called the "McCartney Flowy Garment" you'd be smart to include "green maxi dress" on the product page so that Google knows what your product actually is.
Your homepage: Your homepage should include keywords that bring the whole site together. If you have a website devoted to car part reviews, you're better positioned to rank for long-tail keywords in your posts and pages if you use "car" and "reviews" on your homepage. This is yet another signal that tells Google what your site is about.
Google's natural language processing can understand a searcher's intent. So don't feel like you need to "stuff" keywords, but definitely aim to use your keywords (and semantically similar keywords) in your content.
Also read: How to Do Keyword Research
2. URL Best Practices
URLs tell searchers and Google what the content on the page is about. In fact, John Mueller of Google has outright said that URLs help Google understand what a page is about.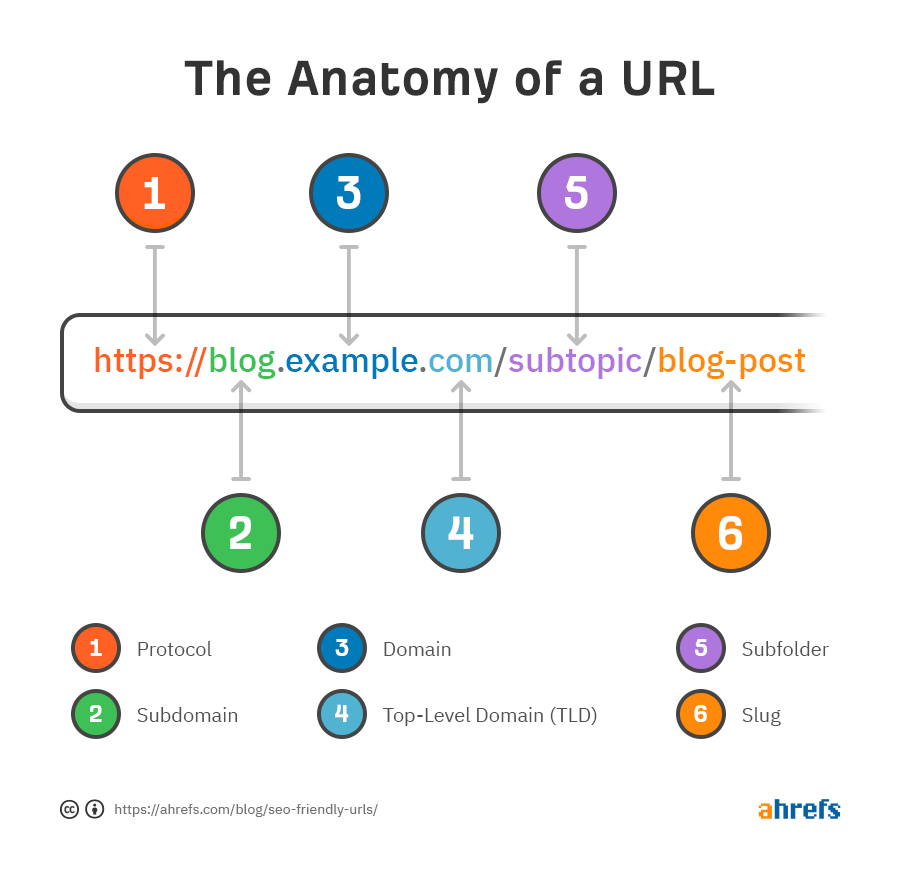 While URLs aren't the most important ranking factor, there are some best practices you should follow:
Like your other content, you should use meaningful keywords in your URLs if possible.
Shorter URLs tend to be better than long ones (source). Take this with a grain of salt, but you should aim to include just enough information in your URLs without losing much meaning. Remove "stop words" like "a," "and," "but," etc.
Use hyphens (-) not underscores (_) or anything else to separate words in your URLs.
Use a folder structure that makes sense. If you have an ecommerce site, consider nesting men's products under a /men folder and women's under /women (or use some other structure that makes sense for your use case). Note: you don't need a folder structure, but if you have a complicated site with many categories, it's to your benefit.
You should also make sure to use redirects if you deprecate old pages. If a product is out of stock or your blog post just isn't very good, you can kill the page, as long as you then redirect that page to another one on your site that is related. If you're using WordPress, tools like Yoast make running redirects a snap. Shopify, Wix and many other website builders have URL redirect features built in.
---
Want my free 5-part SEO course?
My course has helped over 20,000 students master SEO with tips that aren't in this guide or anywhere else on the internet!
---
3. Site Speed
53% of mobile users abandon a site that takes over 3 seconds to load.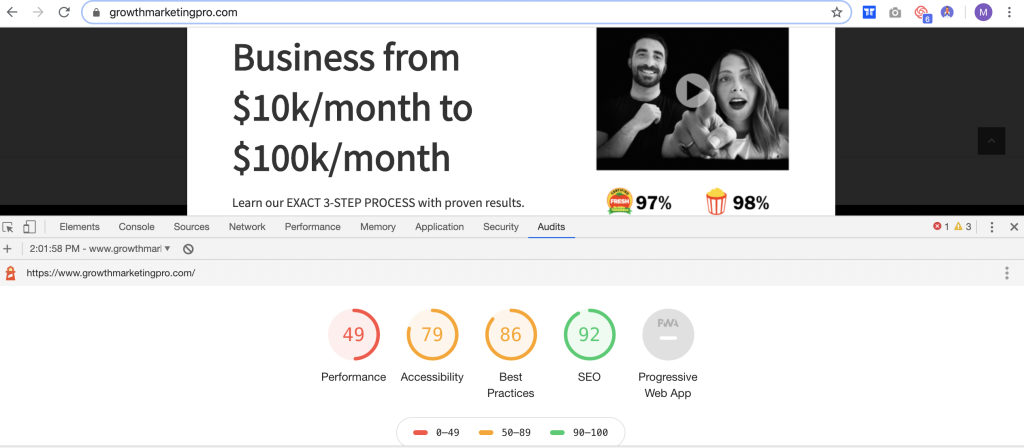 Site speed is an important factor in SEO. Slow sites are not just frustrating for users, they also have a negative impact on rankings. Particularly since the 2021 Page Experience algorithm update, Google has taken site speed very seriously.
The good news is that most modern sites and modern web hosts are fast enough. If you're not sure where your site stands, run a Google Lighthouse Audit – which will give you a score to help you determine whether speed is an issue or not.

If it is, there are a few easy fixes:
Upgrade your hosting plan: Most web hosts like GoDaddy, Bluehost, and the rest have faster tiers. Most often, the lowest tiers are "shared hosting" setups, whereby you share servers with other sites. You can also host the site yourself if you feel up to it!
Remove stuff: If you aren't using plugins and templates, you should remove them. Removing them will reduce server load.
Memory: You can increase the memory on your site so that more scripts can execute simultaneously. This can likely be done in your site settings or through your host.
Images: Compress images before uploading by using a tool like ImageOptim.
Use a CDN: If you have tons of images, you can consider using a content delivery network to dynamically serve up your images, for better speed.
4. Optimize Your Images
Humans are visual.
Images are a great way to showcase your product or give richer context to a reader.
The best practices for image optimization are pretty similar to keyword best practices. You want to use your keyword in the file name, the title, and alternative text (alt text). That's it. So before you upload that image called "Screen Shot 2022-01-18 at 10.06.01 AM" consider renaming it to something that more accurately describes it with keywords.
Most modern website builders (including WordPress and Shopify) enable you to add alt text to an image as well. Alt text is text describing what the image is for browsers that don't render images and for visually impaired web browsers. While a small ranking factor, I'd be remiss not to mention alt text.
Optimizing images is particularly important for ecommerce SEO. About 27% of all searches are image searches – and many of those are people browsing for clothing, furniture, appliances, and other ecommerce products. Make sure to optimize!
5. Optimize Your Content
Content is the backbone of almost any SEO strategy.
Particularly if you're a blogger, content is the moneymaker.
When we surveyed our 20,000+ person email audience, 65% said content creation was the #1 ranking factor for SEO.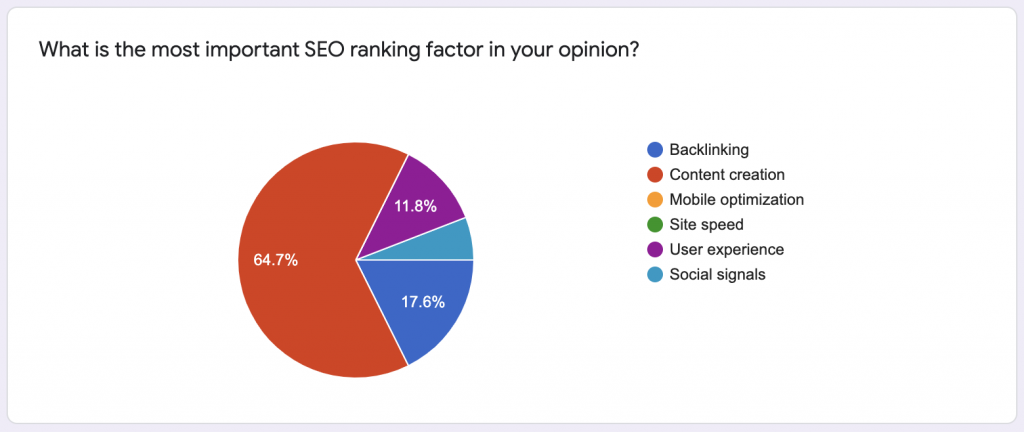 Based on my experience writing 500+ blog posts, I know there are a few rules you have to follow if you want to rank:
Start strong: In addition to using keywords early on, you need to make the beginning of your blog posts incredible. Again, bounce rates are high and you need to grab your visitors' attention right away. With the exception of a few YMYL categories (like healthcare), I find that starting with personal anecdotes or my own thought leadership usually gets people to read past the first paragraph or two.
Changes it up: Dense paragraphs can be hard to read, particularly on mobile. The best websites use a mix of paragraphs, varying sentence lengths, bullets, numbered lists, images and much more to make their blog posts more readable and engaging.
Organize clearly: Make use of headers and spacing to divide into sections to make your content skimmable. It's counterintuitive, but skimmable content keeps people on page.
Give specifics: General information isn't actionable. You need to tell your reader exactly what to do and how to do it. Use data, screenshots, and anything else so that you can fully answer a user's query with authority.
Length: Most blog posts that rank are very comprehensive – and long. In most search verticals, longer posts perform better. Longer posts keep people on your site longer and signal to Google that your post is extremely comprehensive. Use a tool like GrowthBar to determine exactly how long your content should be to rank.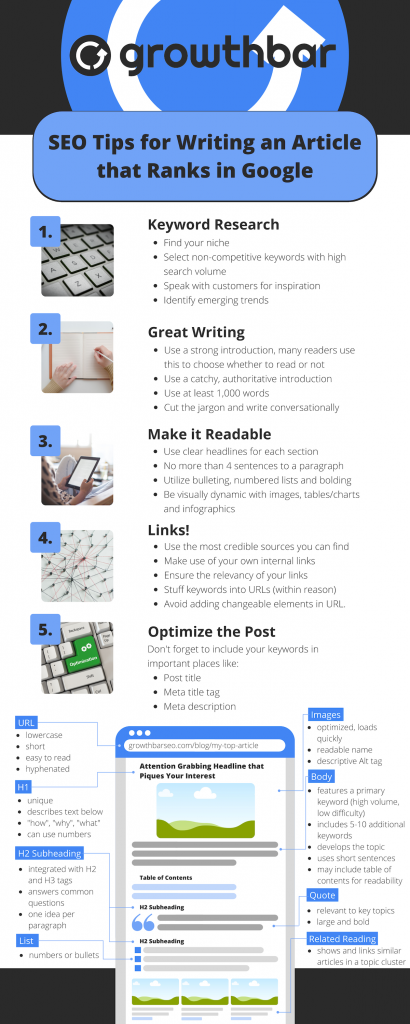 6. Update Your Content
Updating old content matters in some search industries more than others. But in general, your content should be fresh enough to meet the searcher's intent.
For ecommerce products, fresh content really isn't a big deal. The same product page for the white tee shirt should work just fine today, tomorrow, and five years from now. But a news site couldn't get away with displaying yesterday's headlines on their homepage.
To understand whether you're in an industry that values freshness, simply browse the Google SERP. Are your competitors updating their content? Do you see the current year in brackets (e.g. "[2022]") on every search result? These are some easy indicators to look for.
In any case, Google does value active sites, so updating older content every now and again isn't a bad thing. Every time Google crawls your site, it's looking for new content; sites that are actively updating are fresher. Moreover, sites that are updated frequently are crawled by Google more often – which means your content will rank faster.
7. Sitemap Best Practices
An XML sitemap is a document that contains the structure of your website. The sitemap is used by Google to organize and understand your website.
A sitemap is simply a list of all of the URLs on your site. It's not necessary to have one, but it definitely helps Google more accurately understand how your site should be read and cataloged.
If you have a site built on Shopify, Wix, or WordPress, you likely already have a rudimentary sitemap by default – so you may not need to worry. WordPress SEO plugins like Yoast and Rank Math can make more comprehensive sitemaps.
To see your sitemap, try typing in your domain name e.g. https://growthmarketingpro.com with the following endings
/sitemap
/sitemap.xml
/sitemap_index.xml
Sitemap issues are most common in custom built websites. If you have a custom site and don't have a sitemap, you can follow these steps to create one.
8. Site Security and Reliability
Have you ever been to a site and been greeted with a dreaded "your connection is not private" warning?
If your security is compromised and you get a penalty or a de-indexed page, it can devastate your SEO. The most important signal in all of site security is an SSL certificate.
SSL certificates are what enable websites to move from HTTP to HTTPS, which is more secure. An SSL certificate contains the website's public key and the website's identity, along with related information.
It's basically a trust signal to Google. They don't want their users' information compromised, so you'd be smart to make sure you have an SSL.
The good news is it's extremely easy to get an SSL. Most reputable web hosts have a simple add-on for an SSL license. For just a few bucks a month you can ensure your site is secure for searchers and Google.
9. Manage Your Appearance In Google Search Results
Meta descriptions are not a ranking factor.
But they are a way to get people to your content.
As long as there is a Google SERP, making your Google listings as strong as possible is going to get people to your site. That's why the best SEOs tweak their meta descriptions to make them clickable.
Most platforms like Shopify and WordPress enable you to edit your meta descriptions once you've created a post or pushed a product page live. Browse through the Google SERP to see what others in your space are doing with their meta descriptions. They're probably including keywords in the description, they may include years or evidence of recent updates (dates).
They may even have stars or other structured data that make results appear more complete and clickable. Structured data sounds complicated – but it's not.
Structured data is a standardized format for providing information about a page and classifying the page content; for example, on a recipe page, what are the ingredients, the cooking time and temperature, the calories, and so on. Or on a review page, the number of stars out of five a product scores according to you. Structured data makes it 100% clear to Google what a page is about.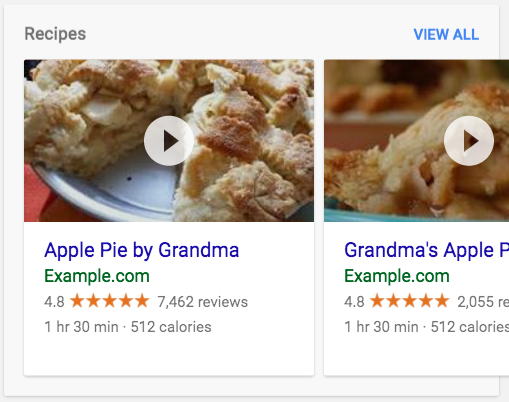 While structured data is contained in code, there are a number of plugins for most site builders that enable you to add structured data to your pages. Note: structure data only applies to certain types of pages. It's most commonly used for ecommerce pages, product reviews, event pages, local businesses, and a few other use cases.
Structured data isn't completely essential to your search rankings, but it is definitely a way you can set yourself apart in the SERP.
10. Plan Your Navigation and UI/UX
Yes, your UI and UX definitely matter for SEO. Sites with great user experience and a user interface are delightful to use. Think about the last time you were on Airbnb, Amazon, or the New York Times. Did you have any trouble finding what you were looking for? Probably not.
Sites with great usability generally rise to the top of the Google SERP. They keep users on site longer, are more trustworthy, and give users a much better experience.
As it pertains to SEO, there are a few best practices for UI and UX:
Use a logical site hierarchy: Yes, your URL structure matters. As covered in the URL section of this post, a logical hierarchy enables users to navigate with ease, keeping them on site longer.
Make use of menus: There is a "rule of 3" when it comes to site UX. It should take a user no more than three clicks to get to any page on your site. While this is a very general rule of thumb, it illustrates the importance of menus and obvious user pathways. Without menus, users can get lost and will likely abandon your site for greener pastures.
Use breadcrumbs: When you're on a page, it's nice to be able to go back. Breadcrumbs are those clickable links, usually at the top of a page, that enable simple navigation. For example, on many ecommerce sites you might see something that looks like CLOTHING > MEN'S CLOTHING > MEN'S SHOES > ADIDAS SHOES. All this does is help the user get from one place to another in a stupid simple way.
UI and UX are the foundation of product-led SEO. Answering questions like, "how will the user find us?" and "how will the user experience our site?" will lead you down the right path in creating a great user experience for searchers.
11. Links, links, links
Links are how Google crawlers go from one page to the next when indexing content and making a map of the web. The more linking (to a point) that Google sees on your site, the more rich and authoritative it deems your content to be – and the more pages it will index, faster. There are three types of links that are most important for SEOs.
External links are links from your site to other sites. They're most commonly used in long-form content for citing sources or providing users other useful information that doesn't live on your site. While it sounds counterintuitive to send users away from your site, Google likes it. Quite simply, if you're linking to other sources, Google knows you care about quality over just your own selfish SEO wishes. I find that posts where I link to extremely authoritative sources perform better than ones that I don't. Authoritative sources include ones with first-party research (.edu sites, medical journals, and financial data) and other large, well-regarded sources. Use domain authority as a proxy for authority. Most SEO tools feature a domain authority score for every site on the web.
Internal linking SEO is the practice of linking to relevant content on your own website to increase the visibility of that content to search engines. Like external links, internal links are ways of serving up super relevant information to a user. It also is a good way to keep Google crawlers indexing all your content, new and old. Plus, solid internal linking can drive users to pages that are revenue-driving for your business.
Backlinks are the driving force behind an effective SEO campaign. Backlinks are the type of links most marketers consider when thinking about link strategies. Google sees backlinks as votes of confidence. Think about it: are you more apt to trust a website that has been cited by thousands of other websites, or one that has been cited by nobody? Particularly in the era of fake news, Google sees backlinks as one of the most powerful ranking signals. Backlinking is a topic that requires a whole lot more discussion than this blog post allows. So read this article if you want the whole enchilada on backlinking.
12. Use Google Search Console
Google Search Console is a free tool that provides insights about how your site appears in Google. You can use Google Search Console to see where Googlebot has found issues with your site, including pages that are not indexable, whether pages are blocked by robots.txt, and URLs that are not accessible.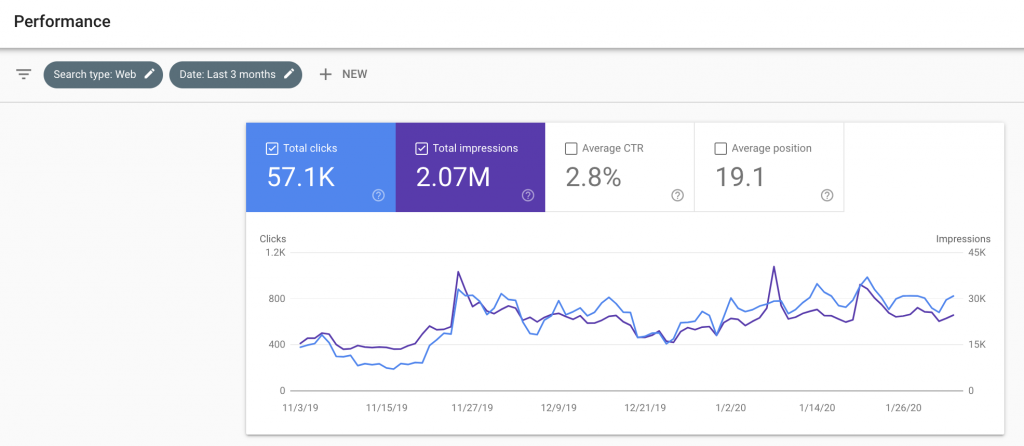 Search Console is a wealth of information. You can see:
Find out if Google is having any problems indexing your site (due to technical problems with it)
View the queries that are driving traffic to your site
Ask Google to reindex a piece of content
I like using Search Console to identify articles that are at the bottom of page one of the SERP. These are ripe for optimization because that effort is likely going to be rewarded with much more traffic. Going from position 10 to position one will 10x your traffic. But going from position 20 to position 10, isn't going to make as big of an impact.
Search Console is a best practice that's here to stay. Most sophisticated SEOs use it for good reason. Plus, it's free!
Conclusion
Google is consistent in its mission to show its users great content.
All of the best practices listed are important for appeasing Google today and in the future. You can take it to the bank that none of this will change any time soon.
To recap:
Make sure your site is accessible and speedy, via SSL certificate and speed optimizations.
Make sure your content has keywords in the right places and is fresh, readable and fully answers the user's query.
Make sure you use backlinking and internal linking to create a web of content that Google can easily follow to index your pages.
Finally, make sure your site is navigable and indexed by Google via strong UX/UI and a logical sitemap.
Getting an SEO tool is a great way to supercharge your efforts and take care of some of these best practices. Consider a tool that will help you with keyword research, content creation and link procurement.
Best of luck with your SEO journey. Let me know if you have any questions in the comments section! 
---
Want my free 5-part SEO course?
My course has helped over 20,000 students master SEO with tips that aren't in this guide or anywhere else on the internet!
---