Latest posts by Mark Spera
(see all)
There are over 640 million websites on the internet. With so many out there, your site can get lost in the ether.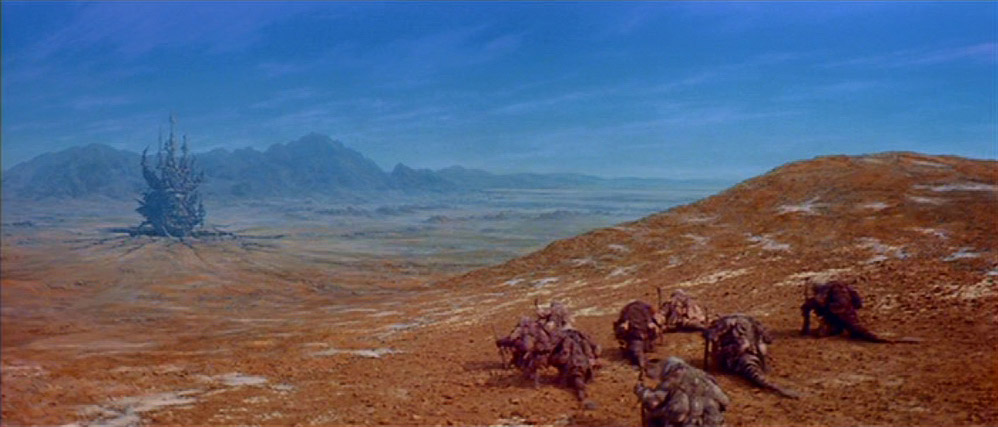 Marketers and business owners are always looking for ways to be seen online.
But most don't realize that one of the best ways to ensure your site is discovered is by choosing a website builder that is optimized for SEO (search engine optimization).
Certain options do a much better job organizing your content for Google to read and rank.
Wix and WordPress (and even Squarespace) are all great options for building a pixel-perfect site. Each solution has simple editors and templates to make your website look slick. Each solution has a marketplace of plugins (similar to an app store) which adds custom functionality to your site.
I recommend all website builders for different use cases.
But if being the most discoverable by search engines is your goal (SEO), WordPress is the best solution.
Bar none.
Learn how to set up your WordPress website here, if that's what you're looking for.
If you're more interested in hacking SEO, sign up for my (free) 5 day SEO bootcamp.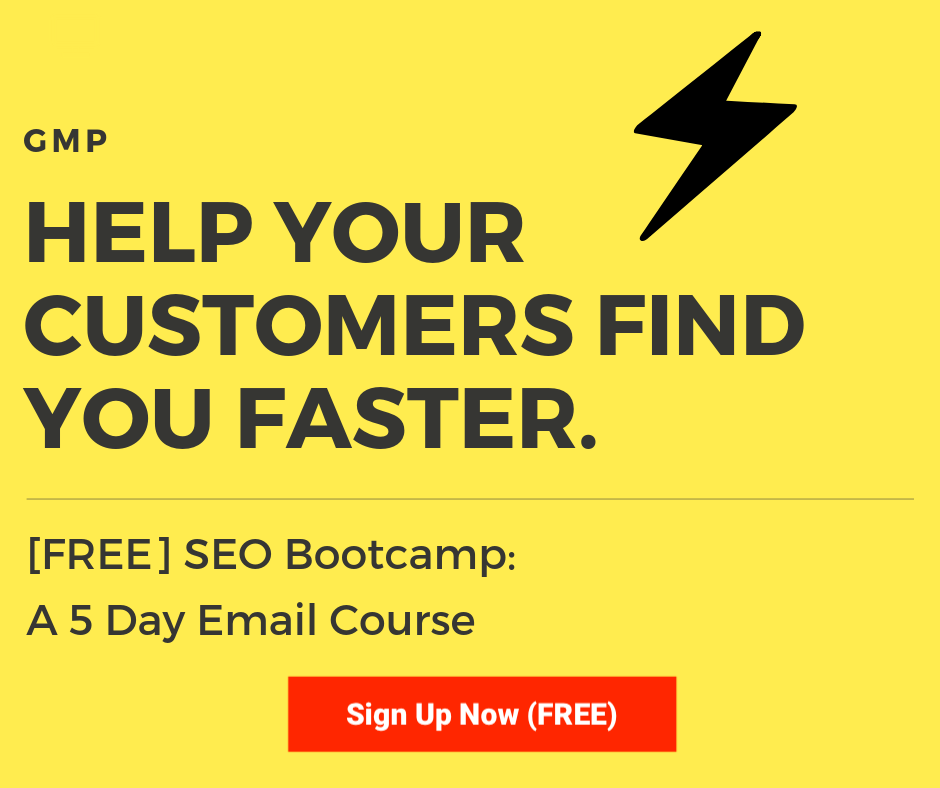 The course is full of SEO growth hacks and best practices.
Some background: the two types of SEO
Before I compare Wix and WordPress for SEO, there's a few foundational things I want to discuss.
The first…
There are two types of SEO: off-page and on-page (also called, technical) SEO. Off-page SEO strategies include:
Keyword research

Link-building

and much more!
These are the things that you can do that don't involve any tweaking or coding with your site. 
On-page SEO is optimization the user cannot see. On-page SEO means optimizing the code and function of your site so that Google indexes your pages. These include:
Speeding up loading times by improving data structure

Optimizing and organizing your code like headers, meta tags and image alt tags

Improving mobile web responsiveness (Google loves websites that look good on a phone)
An ideal website builder helps with your with both types of SEO.
How is Wix's SEO?
The best thing about Wix is that it is one of the easiest drag-and-drop website builders out there.
You don't need any technical background or coding experience. Just have a basic design idea in mind, have your content ready and drag-and drop the elements into place.
Literally, you can have a beautiful website up and running in a few minutes.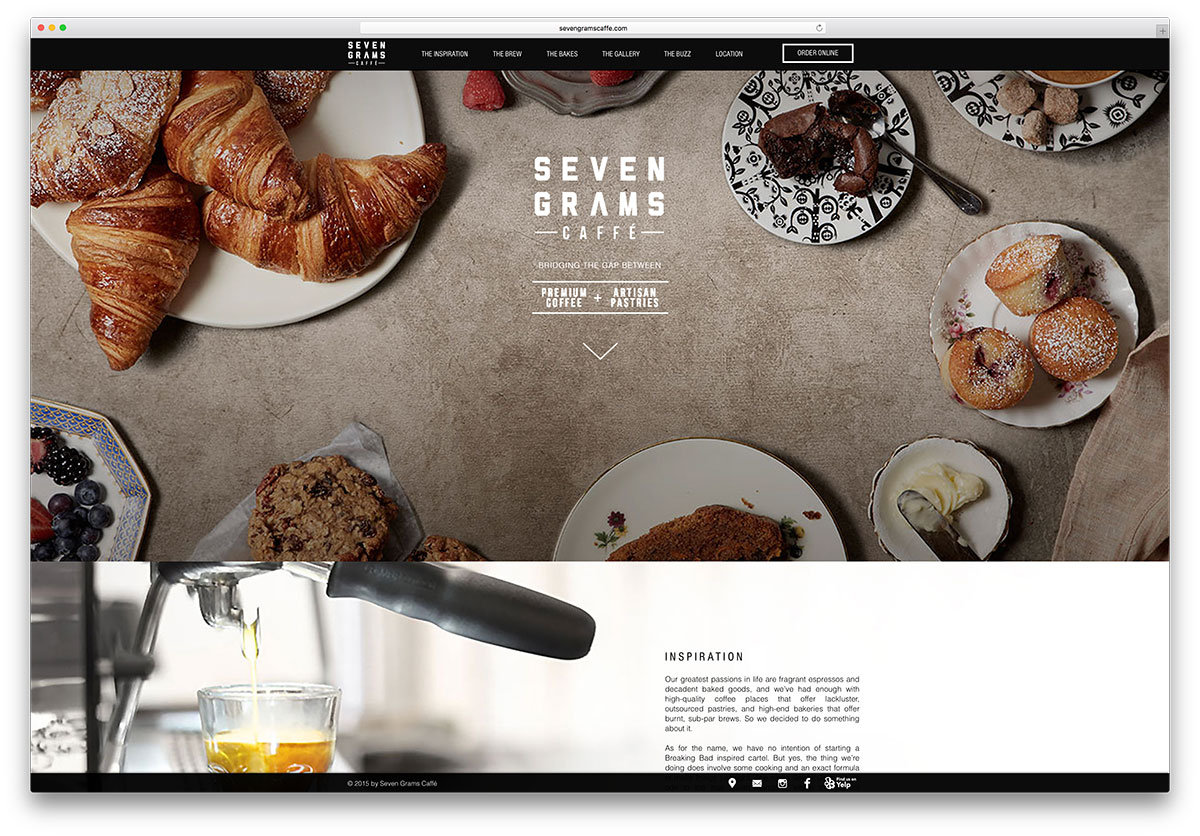 Off-page SEO
When it comes to off-page SEO, Wix has what they call the Wix SEO Wiz (in short for wizard). It is a step-by-step planning wizard to help you come up with SEO strategies for your Wix site.
It helps you choose keywords to write about and it hooks you up with Google Analytics and Google Search Console.
Some more SEO functionality is built in to the Wix dashboard under the 'Get Found on Google' option. 
That's about it.
On-page SEO
In terms of on-page SEO, Wix is fine. It covers most of the basics: it allows you to set meta titles, meta descriptions, headings, and custom URLs.
You can also customize image alt texts, create 301 redirects, and integrate social media sharing options.
Other good SEO features include SSL encryption (search engines rank sites with encryption higher), the ability to 'hide' certain pages from search engines, and integration with both Google Analytics and Search Console.
Search engines favor sites that are optimized for mobile. So naturally, Wix's drag-and drop feature lets you edit to make your mobile layout look great. 
Wix also has SEO apps – paid and free – that can be integrated through the Wix App Market. They also have another service called the 'Site Booster' that helps get your business listed in local directories and on search engines like Google, Yelp, Bing, and Yahoo.
However, there are some technical SEO features that Wix lacks:
The link structure that Wix.com uses is weird. In every single Wix.com site URL, you will notice a # or "hashbang" which is being served through javascript, and in turn is not readable by search engines. This makes Wix sites very difficult for Google to crawl (read: won't rank highly). This is a huge negative.
Another feature that needs improvement is that of sitemap creation. Sitemaps tell the search engines how your site is structured to make the indexing (or 'crawling') of your pages easier. Wix does have this, but you would have to use Google Search Console to manage your sitemap.
Another big downside to Wix is the inability to add custom code or edit current ones. While Wix has the HTML Code element, it can be quite limiting for more advanced users. Let's say, you or a developer do an SEO site audit and find that there are some elements that need hard coding.
Finally, Wix sites load slower than their WordPress counterparts — making them suboptimal in that regard from an SEO perspective.
Wix makes beautiful sites. But when it comes to SEO, there are some big problems, unfortunately.
How is WordPress' SEO?
WordPress is the most popular content management system today. Content Management System (CMS) = a website with the ability to publish content (blog posts).
Approximately 70 million sites are build with WordPress. 
WordPress started out as a blogging platform; however, people saw its potential and began creating more and more plug-ins, add-ons, and themes.
Today, WordPress is not just used for blogging. It can also be used for e-commerce, business websites, web applications – basically almost anything web-based.
But still, at its core is that ability to publish content and have it properly index for Google search.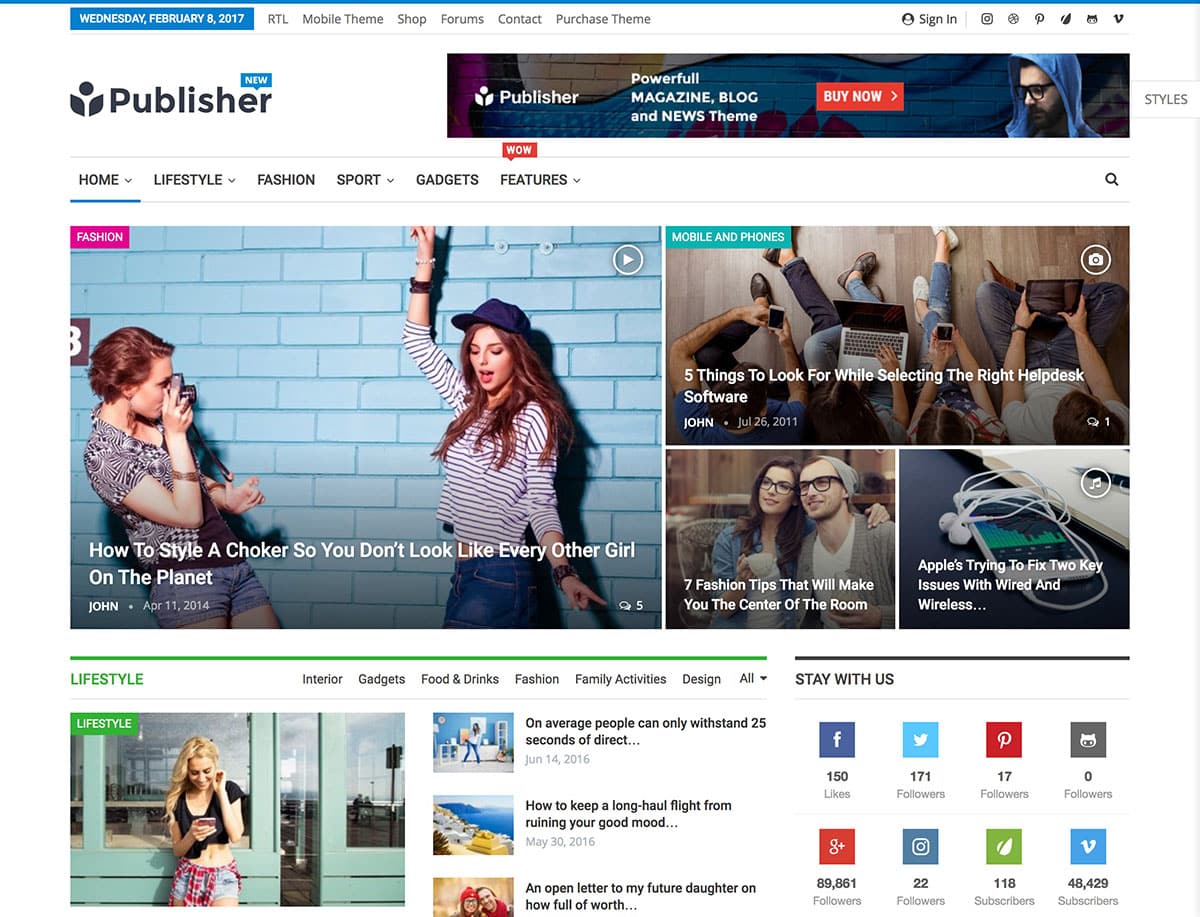 Off-page SEO
When it comes to off-page SEO, WordPress has plugins that help you create, optimize, and propagate content. For example, these are plugins like Yoast that, aside from checking grammar, keyword density, and post tags, even recommend an SEO-friendly writing style!
Moreover, social media, Google Analytics, and Google Search Engine can also be integrated to your WordPress site through plugins.
On-page SEO
WordPress has lots to offer in terms of on-page SEO.
Aside from giving you the usual ability to modify meta titles, headings, and tags, there are SO MANY plugins that can be used for page acceleration, image optimizations, and caching. These greatly improve your page loading times (search engines give more priority to sites that load faster), which can help your site rank higher.
WordPress offers plugins that continuously check your site for broken links (search engines 'penalize' sites with broken links); and plugins that automatically create internal links once you type set keywords.
These make is super easy to monitor your site for anything that might reduce your SEO traction.
There are also WordPress plugins that can organize your URLs, making your pages more search engine-friendly and also keep track of 404 errors and automatically create 301 redirects.    
Plugins that improve mobile-responsiveness are also widely available in WordPress. These SEO plugins help rank your site higher by optimizing mobile view and helping create mobile friendly sliders. (Sliders make the site sleeker and more aesthetically pleasing, but are notorious for taking up a lot of resources and slowing down load times – and also somewhat cause problems in mobile view).
WordPress in general is super mobile optimized.
WordPress, unlike Wix, has one-click plugins that generate sitemaps and automatically submits them to Google.
Also, WordPress URLs are very structured — they make sense and are organized by categories you choose and according to best practices.
Lastly, WordPress allows you to modify your code, should you or your developer find SEO updates you want to make. This makes it super easy to customize your site and optimize uniquely for your site's needs.
WordPress or Wix: Which is Best for SEO?
By this time, the answer here should be pretty clear. While Wix has its own repertoire of SEO functions and tools, WordPress's wide array of options and plugins gives it the clear win when it comes to search engine optimization. 
If you want the drop dead easiest solution to make a website — Wix is a good option. It can cover some of the SEO basics that casual users and small businesses need.
What's more, the SEO tools it does have are finely tuned for novices – complete with wizards, how-to's, and resources.
On the other hand, If you're running a business where volume of traffic matters and want to attract Googlers' eyes, you should choose WordPress. It can cover SEO tasks as simple as image optimization and keyword linking to more advanced activities like content structuring and improving mobile responsiveness.    
And not to knock Wix once more, but it's more expensive than WordPress. WordPress hosting should cost just a few dollars per month and the comparable Wix plan costs $14+/mo.
Tools to Help
No matter your choice, there are a bunch of SEO tools guaranteed to help you succeed. Some are for beginners, while others are much more advanced — ones full of site analytics, backlink analyses, and a hefty price tag.
Naturally, we recommend our tool, GrowthBar. It's the most natural, easiest to use SEO tool on the market. Because it's geared for beginners and geared for growth. None of the extra fluff or complicated metrics you don't need.
Click below to get a free trial.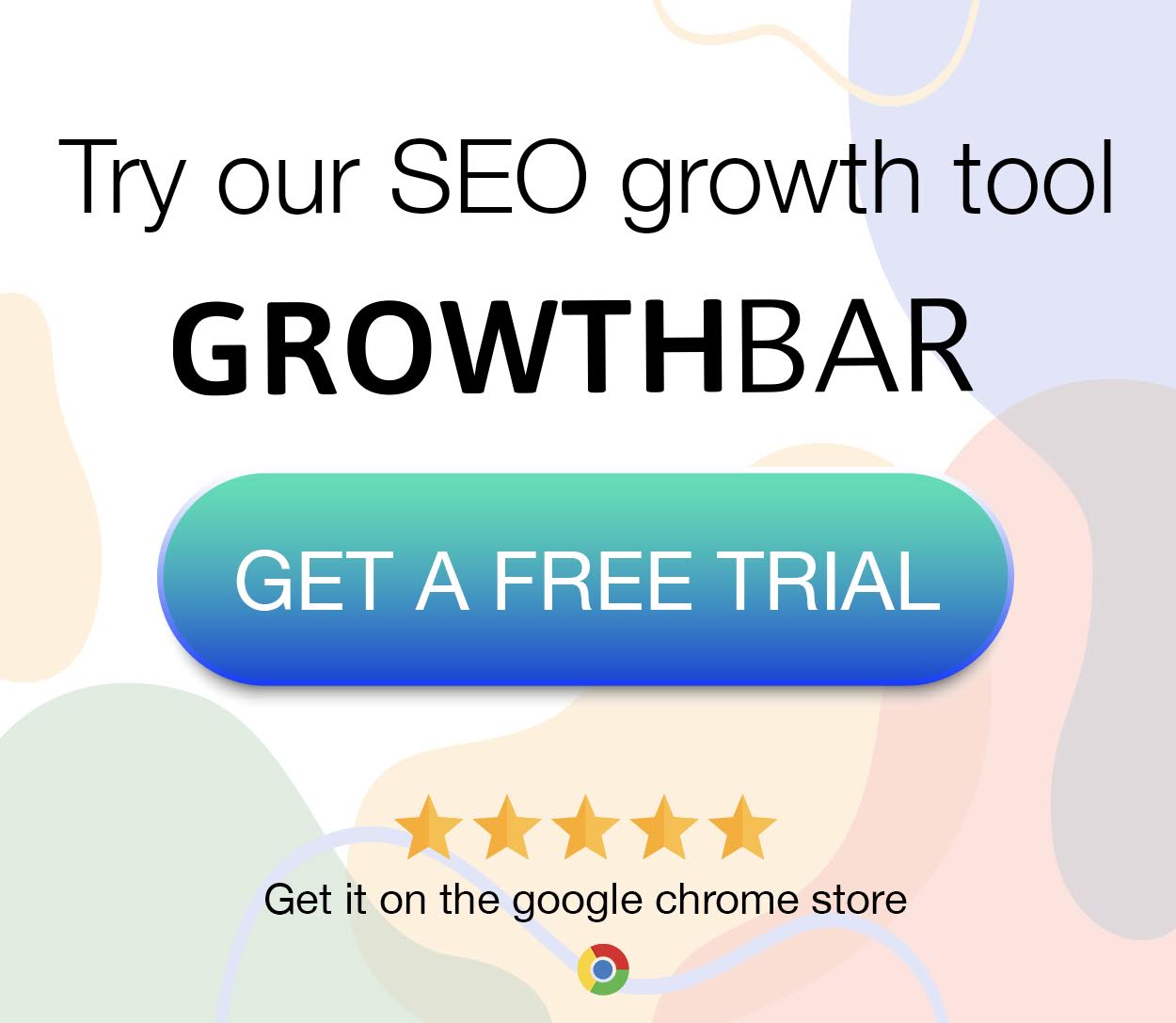 Also Read: