Latest posts by Mark Spera
(see all)
4 out of 10 purchases are made using only an online channel for searching or buying. According to Statista, worldwide ecommerce sales are now greater than $3.5B.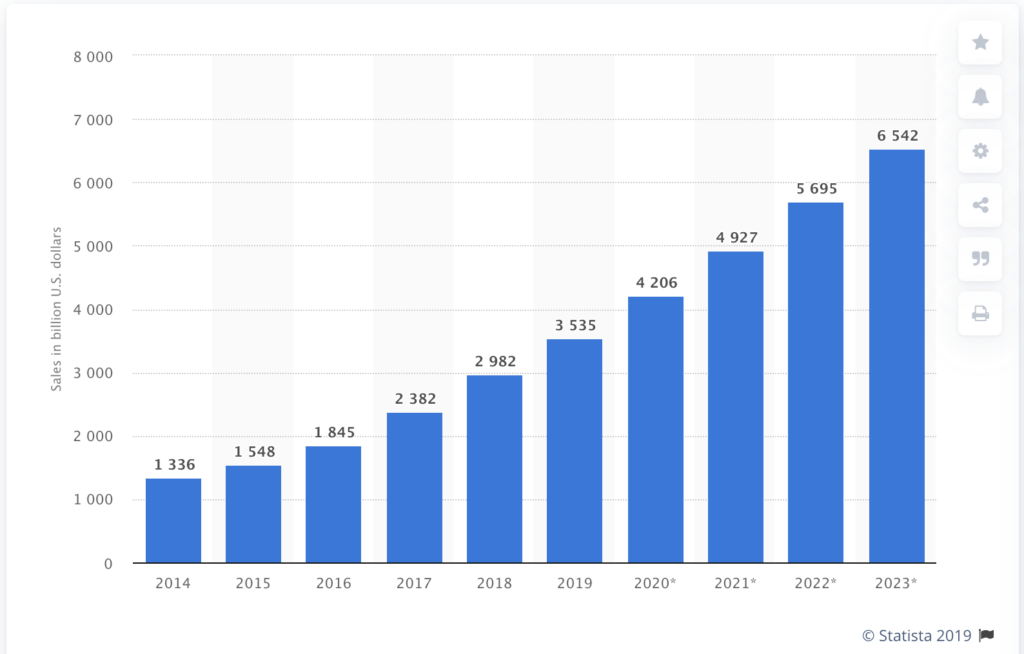 And while J. Crew, Nordstrom, Amazon and other large companies have built their own ecommerce stores, today most entrepreneurs and small business owners are using ecommerce software — platforms that allow you to build a store from scratch, quickly and beautifully.
This allows the technically inept and the aesthetically challenged to compete with the ecommerce behemoths. This should make you very happy.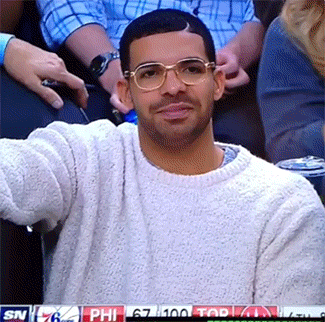 When ecommerce platforms began popping up around 2006 they totally changed the game. Today there are four names you should know in the space:
All of them will save you time and resources — but it's important you choose the right one for your business goals. The switching cost for choosing the wrong ecommerce platform is high. I know from experience.
Shopify vs Magento vs WooCommerce vs BigCommerce
1. Shopify
Shopify history began in 2004 when three enthusiasts decided to open snowboard shop. Since there was no readymade solution, they decided to create their own platform for ecommerce.
In 2006, Shopify was recognized as one of the most successful startups of the year. In 2015, Amazon closed its Webstore and recommended its clients use Shopify.
Today the platform has more than 500,000 businesses. Tesla Motors, Wikipedia, Mozilla, and Google are among them.
From the technical side, Shopify is a CMS like WordPress, sharpened for online store creation. It's really user-friendly and can be easily managed by a non-programmer.
Shopify enables you to get a functional ecommerce store live in about 15 minutes.
The customization of a Shopify store is as easy as can be. You can literally create any look and feel for your webstore you can dream up.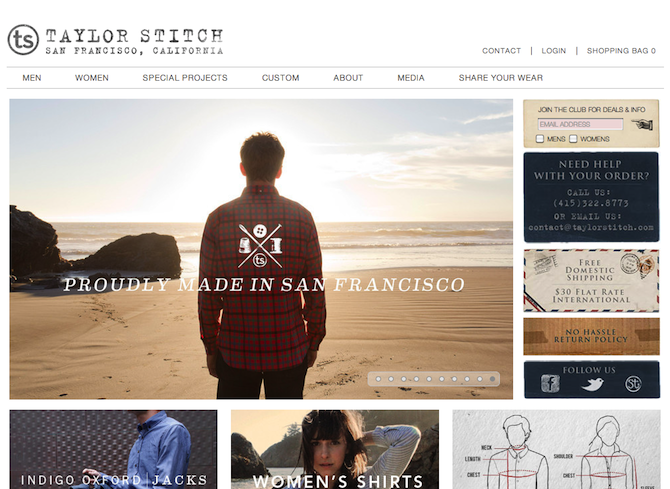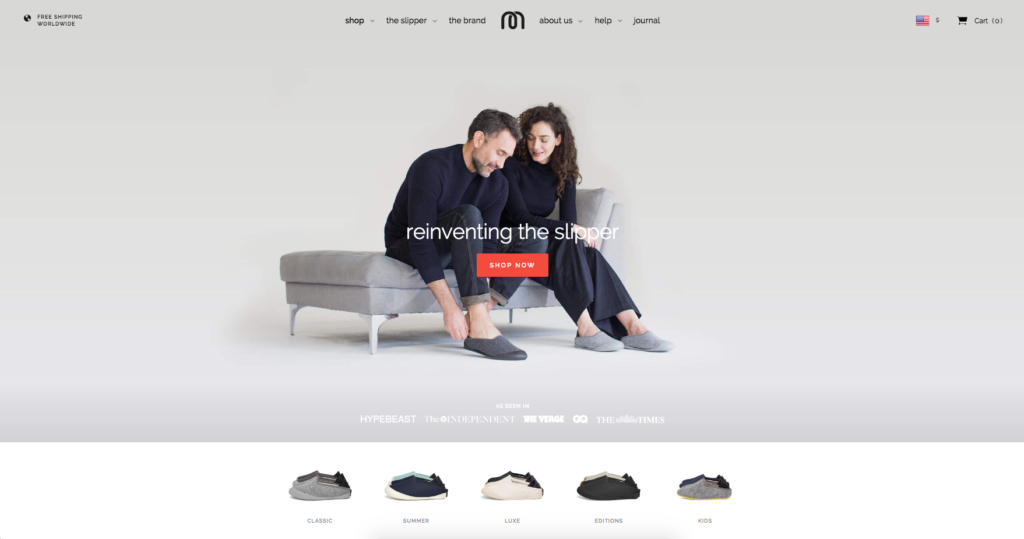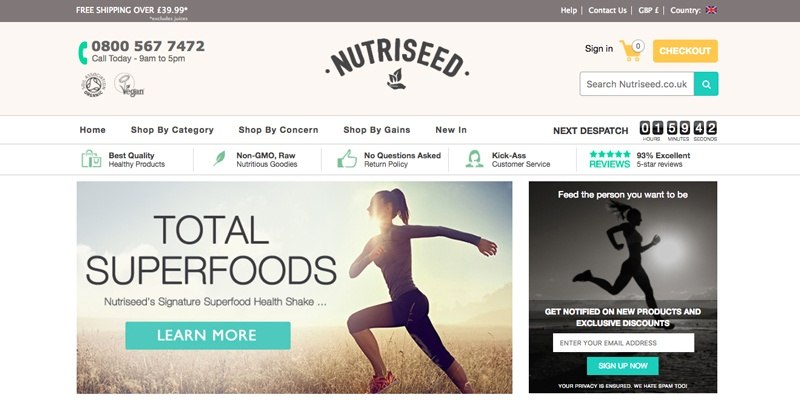 The product is subscription-based and starts from $29 per month for the Basic plan. It includes unlimited merchandise creation, unlimited file storage, discounts codes, two accounts for the staff members, 24/7 support, and more.
Like any ecommerce platform, you can manage your inventory, gift cards, customer abandoned cart reminders and nearly any other part of your ecommerce store using Shopify.
Shopify has a one-click integration with Google Analytics and hosts its own App Store with hundreds of extensions — including integrations with popular email platforms like Mailchimp and customer email capture popup mechanisms. Apps like Spocket are leading the way with 10s of 1000s of US and EU products you can import to your store with 1 click making it easier than ever to start selling online.
Moreover, there is a custom solution for small businesses. Even if you have no intention to open online hypermarket you still may find the right option for yourself. With the Shopify Lite, you may connect with your customers through Facebook, Twitter, Tumblr or any other popular online channel. Customers may even use Facebook Messenger chat to buy the items they want.
Pros
Integrations with social media sites, WordPress blogs,

Easiest setup imaginable, including purchasing a custom domain name
Own Apps Store with hundreds of apps
24/7 support
Shopify is solid for SEO as far as ecommerce platforms go
Cons
A transaction fee for every sale (standard with all ecommerce platforms)

URL structure is not ideal for SEO
Price Free 14 day trial with this link. Plans start at $29 per month for Shopify Basic.
Businesses All business sizes and shapes can use Shopify. Everyone from mom-and-pop store owners to Fortune 500 companies use Shopify.
Link shopify.com
Video https://www.youtube.com/watch?v=kQaHxLC8__E
–> Get a 14 day free trial here <–
2. Magento
When it comes to Shopify vs Magento, the two platforms couldn't be more different… in some ways.
Magento CMS was released in March 2008 and was bought by eBay in 2011. Now, more than 250,000 sites around the world work on this platform.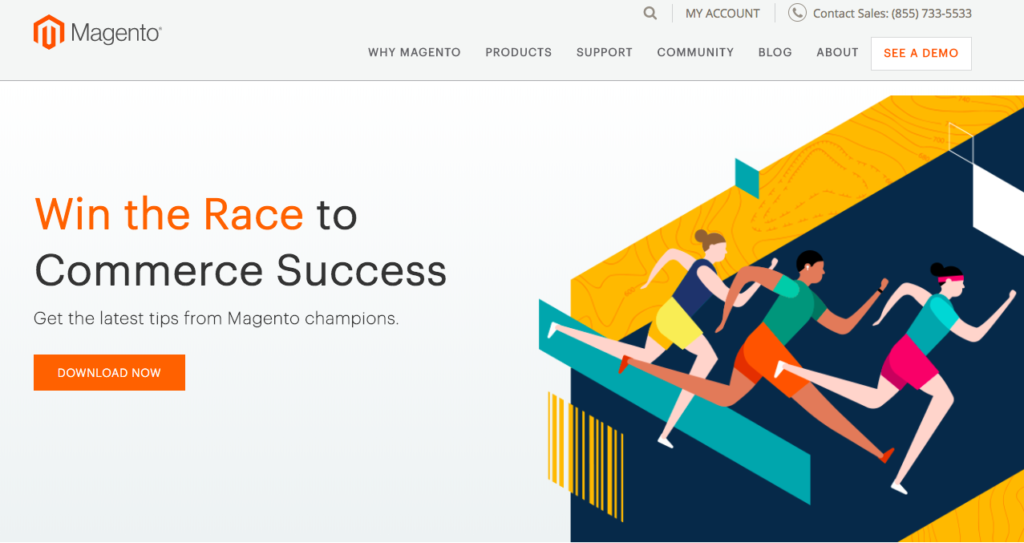 Olympus, 20th Century Fox, Time Out and many others companies use Magento as a platform for their online stores.
The first thing you should know about Magento is that it comes in two flavors. The first one is Magento Open Source, free CMS software for self-hosted online stores. To use it, you should have your own domain name and web hosting.
The second one is Magento Commerce which includes Magento Open Source and Platform as a Service (PaaS) hosting. You may test the paid option for 30 days and then make your decision.
Magento's strength is in a great variety of built-in functions. You can easily change currency and languages, apply discounts for the selected items or for the loyal customers, add coupons, generate detailed reports, and much more. The buyers may leave the reviews and add the rating for the items.
This is a very valuable feature because the majority of online shoppers trust online reviews as much as personal recommendations and read reviews before making their buying decision.
Different search engine optimization tools are also in place. For example, the webmasters can optimize the page of each product. To make the store properly indexed by search bots one can easily create an XML-map of the site containing the links to all the pages of the online store.
In addition, Magento CMS has many extensions and various templates. You even can dig into HTML or PHP-code if needed to implement the special feature you need for your store.
With this platform, you may create several online stores and then manage them using one admin panel.
If several people manage the online store, it is possible to assign different role types to the manager, programmer, accountant, copywriter and so on.
Frankly, Magento is a better solution for mid-size companies that have engineering resources. Simply, Magento is a little bit more code-intensive and less intuitive for the novice ecommerce entrepreneur.
Pros
A lot of built-in features

Large user and developers community
Scalability (suitable for selling 10 or 10000 items)
Tons of ready-made extensions available on Magento Connect
Cons
Support is only available for the Magento Commerce solution, which is costly

Due to its large size, should only be hosted on dedicated servers only
Price Magento Open Source is free. The price of the Magento Commerce depends on the expected online revenue and average order value of your store. This can range from a little bit, to millions of dollars per year for larger stores.
Businesses Magento is best for medium and large businesses. It is extremely customizable, as long as you have time and resources to make it fully-functional.
Link magento.com
Video https://www.youtube.com/watch?v=h-_gFbNF80s
3. WooCommerce
WooCommerce is not a full-fledged CMS, but just an e-commerce plugin for WordPress. But this doesn't make it any less powerful.
I've built businesses on Shopify and WooCommerce. WooCommerce is pretty darn good too! This is a snapshot of my first company's WooCommerce store.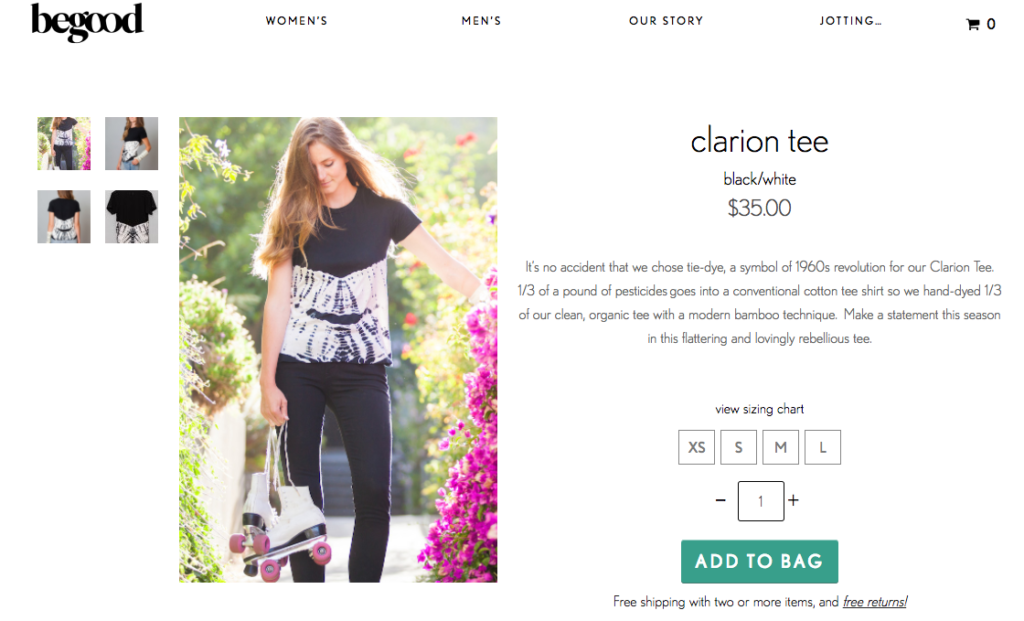 In terms of ubiquity and sales, WooCommerce is the largest of the ecommerce platforms.
According to some studies, more than 30% of all online stores use this e-commerce plugin. Likely, this is because WordPress is so big. And if you have a WordPress blog and decide to sell something, WooCommerce is the only show in town.
WooCommerce is an open source solution, but of course, you should not expect it to be completely free. You may want to buy a customized theme for your shop or add some commercial extensions to make your site work faster.
With built-in WooCommerce features, you may sell physical, digital, and affiliate products. You also get geolocation support, Ajax shopping cart, discount coupons, shipping and tax calculator, responsive design, SEO optimization and Google Analytics integration.
Paid WooCommerce plugins allow adding some advanced features, such as quick browsing, product comparison, a list of desired products, various payment methods, a pop-up notification, which displays the latest orders placed in your store, additional products offering that is displayed just before purchase and so on.
You may also list your WooCommerce products on eBay, publish your WooCommerce products on Amazon or even add Shopify's buy now button to take advantage of both platforms' features. Cloudways is a managed WooCommerce hosting platform that makes it even easier to do this.
Even though WooCommerce works on WordPress, not every theme will work smoothly on your site. It's better to use special crafted WooCommerce themes (free or paid).
The other thing you should keep in mind is that it is not always easy to get text and images to appear the way they want. Sometimes your content does not flow the way you expected, and you should have some knowledge of HTML to fix that.
Pros
It is very widely used, so there is a huge support community

A wide variety of themes and plugins
Great for SEO because it is a part of WordPress, which is second-to-none in terms of search optimization
Many themes to get your store to look and feel different
Cons
Sometimes WooCommerce plug-in does not meet with WordPress updates. I have run into periodic issues because of this

Content doesn't always look right in the browser by default
Site maintenance is the responsibility of the storeowner since there is no support or hosted solution
Requires some code on occasion to get things to look as you wish
Price $129/year for the basic plan
Businesses Businesses of any size can use WooCommerce. If you're starting from square one — you have no online presence at all — I still recommend Shopify. If you have an existing WordPress blog, you should use WooCommerce because it will be a seamless integration for you. It is still more do-it-yourself than Shopify. If search engine optimization is essential to your ecommerce store, WooCommerce is a good choice.
Link woocommerce.com
Video https://www.youtube.com/watch?v=1KahlicghaE
4. BigСommerce
BigСommerce is a relatively new player in the eCommerce market. It has attracted investment from big venture capital firms including GGV and General Catalyst.
It currently powers more than 118,000 online stores and thus, positions itself as a serious competitor to more popular eCommerce solutions. Among the companies that have already chosen BigСommerce are Toyota, Martha Stewart, and Original Moxie.
The themes are pretty good looking but a little limited in variety.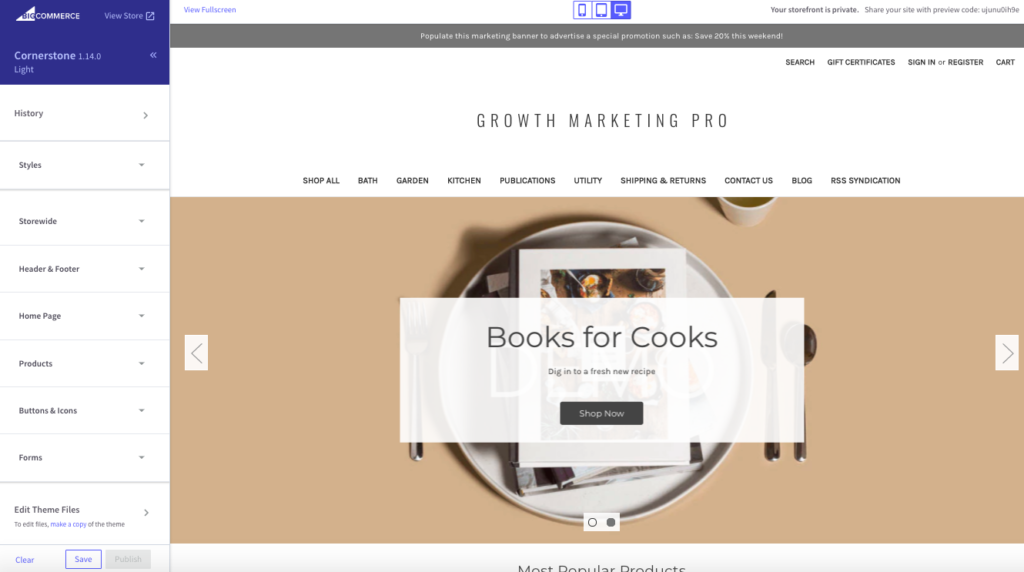 BigСommerce is not only CMS itself but also the hosted subscription-based platform.
It includes all the functionality needed for an online store, including hosting, domain, SEO tools, analytics and reporting tools, and much more. Thus, there is no need to worry about maintaining or updating the software like you would if you decided to use a platform like WooCommerce.
For the small businesses with the yearly revenue up to $50,000, there is Standard Plan, which costs $30 per month. It includes unlimited products, unlimited storage and bandwidth, the ability to accept credit cards and PayPal with no transaction fees, 24/7 live agent support.
More expensive Plus plan also includes real-time carrier shipping, an abandoned cart saver, as well as advanced market segmentation.
BigСommerce offers huge knowledge base and training videos that will help you get your store up and running as fast as possible. While setting up the site, you can choose from the number of templates. They could be easily customized by dragging and dropping the content blocks.
Among the built-in features are the shopping cart, comparison of products, warehouse storage and goods accounting, search and filtering. There is also full-screen image viewing mode, conversion tools, promo actions, email and SMS notifications about orders, user reviews, and so on. If the user was interested in the product, but have not placed the order the platform may send the automatic reminder letter by email.
Despite the fact that with BigСommerce you also buy hosting, there is no need to build a full-featured site to sell with it. The platform offers integration with all popular trade sites.
You may also add buy now button to your WordPress blog, sell on eBay or from your Facebook Page. Some additional integration tools are available in Apps Marketplace
All in all, BigCommerce was modeled off of Shopify. It's very similar in many ways. I recently set up a store and found the process nearly the same.
Pros
Hosting and domain are included in the cost

Great knowledge base
High SEO performance
Cons
Not many apps (compared to the competitors)

A small selection of free themes
Annual sales threshold for the each plan
Price Free 15 days trial. Plans start at $30 per month for Standard Plan.
Businesses Small and medium businesses. I like the product, but to be honest, given the support network, App Store and countless themes, I would choose Shopify over BigCommerce every time.
Link www.bigcommerce.com
Video https://www.youtube.com/watch?v=lc9J_49jK9Q
Conclusion: Shopify vs Magento vs WooCommerce vs BigCommerce
No matter what size your business, the right ecommerce solution will help you sell more.
Since switching to another platform may lead to a headache and heavy expenses, it is vital to make the proper decision at the very beginning.
There are use cases for nearly every ecommerce platform. Here are some questions you should answer before choosing the right for your online store:
Do you feel comfortable with managing your domain and hosting or is it better to turn to hosted platform? If you don't feel comfortable, Shopify is the best solution, as it's easy as pie.

Are you tech-savvy or is it better to choose user-friendly solution? Shopify is best for the non-techies.

Is search optimization essential to your plan? I'd recommend WooCommerce or Magento for stores that require Googlers to find their product organically. If you don't know what search optimization is, your store probably doesn't need it 🙂
How big is your business?
Once you have answers to these questions, your journey to ecommerce nirvana begins.
Also Read: