Latest posts by Mark Spera
(see all)
If you want to apply Warby Parker's success to your ecommerce company, this guide is your friend.
Warby Parker is a company that started with a simple idea: fashionable, affordable eyewear. As a satisfied customer, ecommerce entrepreneur and a curious marketer, I've followed their journey since 2011.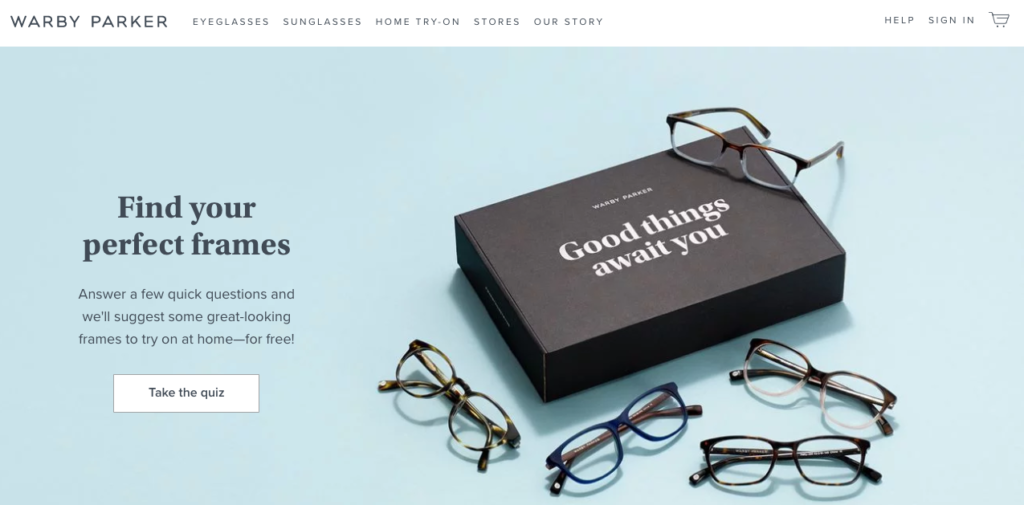 I've written about Warby Parker a few times before. Their business did what few other ecommerce companies have…
Warby has raised $215 million and is valued at $1.2 billion (now $1.7 billion). Only a handful of ecommerce companies have reached "unicorn" status ($1B+ valuation).
I can only count a few that that have hit $1B+ valuations or exits: Jet.com, Dollar Shave Club, Zulily, Casper, The Honest Company, and AllBirds are the only that come to mind within the last 5 or so years.
Warby Parker is particularly interesting because they practically invented the vertically integrated ecommerce category — ecommerce companies that own their supply chain.
All ecommerce companies that followed were called "the Warby Parker of X" – they define a category.
---
Looking for help with your marketing? Work with us at Growth Marketing Pro Agency.
---
By the way: I'm giving away 2 ecommerce growth hacks you won't find anywhere else on the internet…
What Does Warby Parker Do?
To understand what Warby Parker did, you have to first understand the world B.W.P. (before Warby Parker). Have you heard of Luxottica (LUX)? This $28 billion company owns practically every sunglasses or glasses brand you would find at your local Sunglass Hut or Lenscrafters.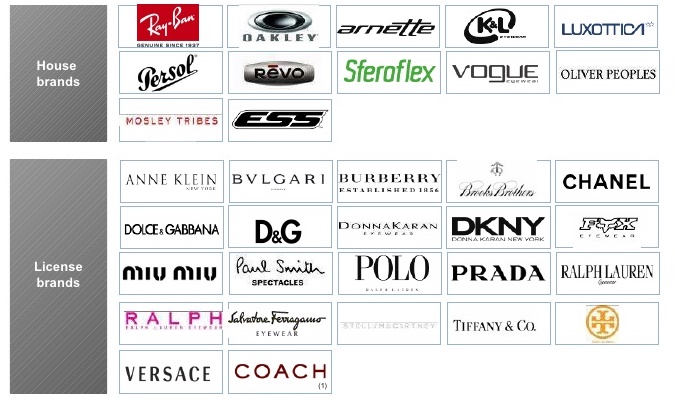 In fact, they own Sunglass Hut and Lenscrafters too.
And if you need insurance for your glasses, you likely have it through the nation's most popular vision insurance provider, Eyemed. Eyemed is also owned by Luxottica.
Luxottica owns our eyes. In much the same way that Alicia Silverstone owned my eyes when I first saw Clueless.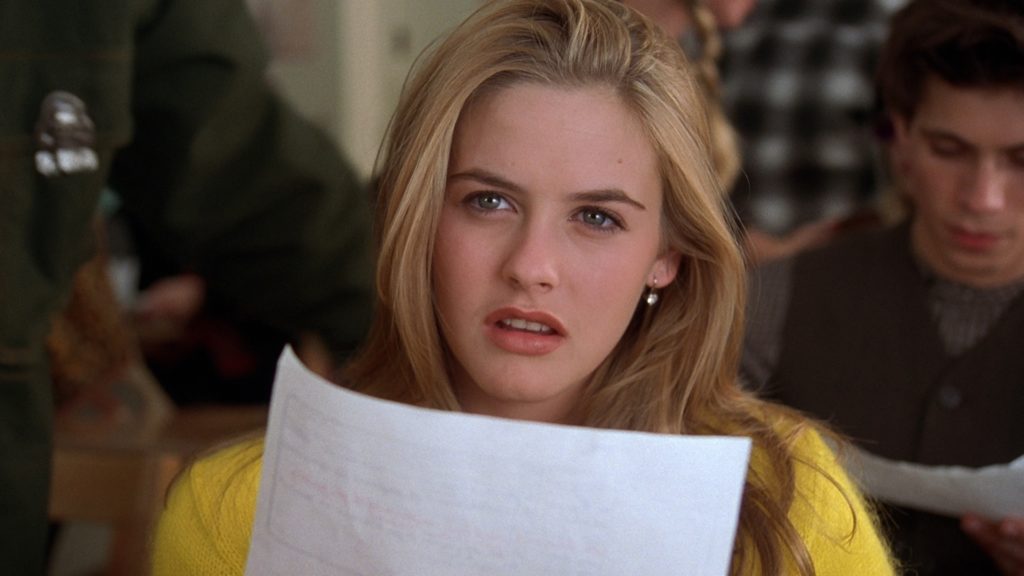 Because Luxottica owns so much of the supply chain from brand to retail location, they can charge whatever they want for their products. Markups are sometimes higher than 20x – meaning your $300 sunglasses might cost $15 to make. You might call them a monopoly.
Luxottica was printing money. But then came the internet and ecommerce.
All of a sudden, the distribution stranglehold Luxottica had on the glasses industry was vulnerable – it was ripe for disruption.
Warby Parker did exactly that. They made fashionable, $95 glasses that people could try on from the comfort of their own homes via home try-on program. They undercut Luxottica with a product of equal function and style, without a 20x markup. And they did it all in the leanest way possible – online. Though, today they have 183 stores.
This is what Warby does, straight from their About Us page:
By circumventing traditional channels, designing glasses in-house, and engaging with customers directly, we're able to provide higher-quality, better-looking prescription eyewear at a fraction of the going price.
So how did they achieve a $1.7 billion valuation? I've distilled it all and this is how they did it in 3 steps.
I'll include some commentary so you can apply Warby Parker's secret sauce to your startup.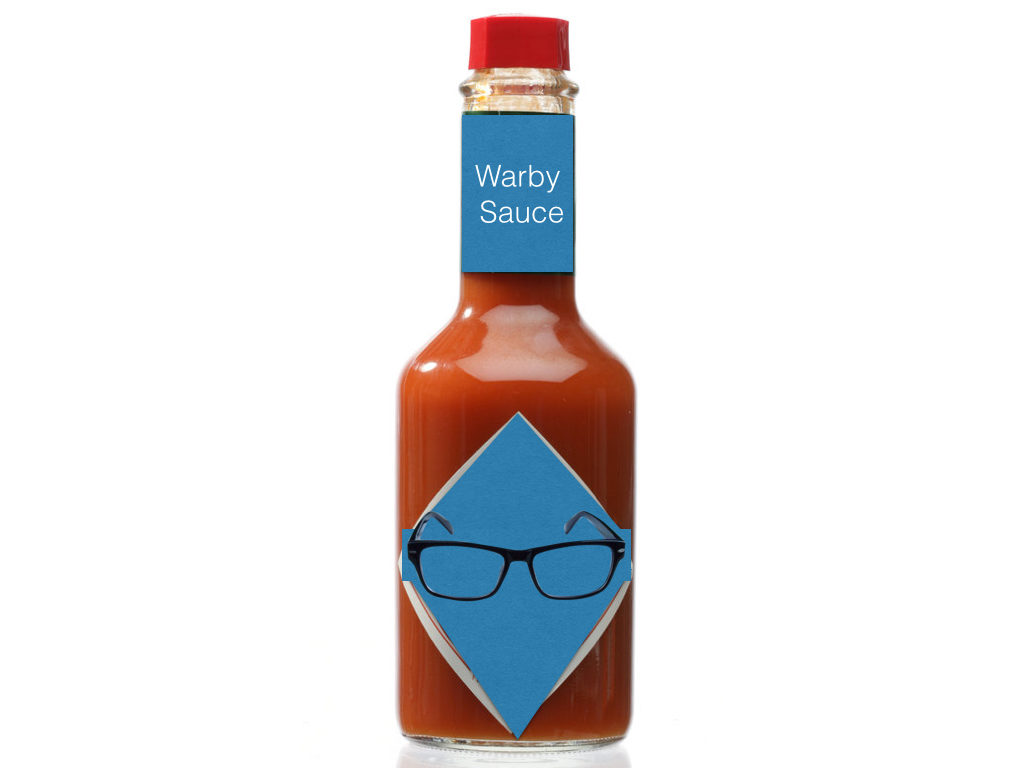 1. The Early Days: Word of Mouth
I'd contend that you can tell pretty early on whether an ecommerce company is a rocket ship or not. My simple barometer of success in the first year or so of an ecommerce company's existence is the strength of their word of mouth.
Word of mouth marketing is free.
If people are buzzing about you, you don't have to spend a whole lot of money to grow very fast. Warby Parker made sure to create buzz.
Warby launched in February 2010, but founders, Neil Blumenthal, Jeff Raider, David Gilboa and Andrew Hunt had been incubating their baby for a year at UPenn's Wharton School.
Warby did 3 things to create viral buzz when they launched:
They built a social mission into Warby Parker: Doing good is not only the right thing to do, it's good business. Whenever WP sells a pair of glasses they give a pair to someone who needs them. It's smart to build a social mission into your company's DNA – it's even smarter if you package it up in a neat bundle by making it a buy one give one. Buy one pair of glasses, WP gives one.
Their glasses cost a round $95: If you're creating a premium brand, you better not charge $99. $99 sounds like a bargain store price. $95 is a price.
They launched with press: Warby lined up a story in GQ that was timed with their launch. Launching with press lent credibility from day one. Also, launching with an "all at once" strategy (i.e. no beta launch) makes traffic compound. Friends tell friends and your early evangelists help carry your message. After all, everyone likes to be in the know when a great new brand emerges. Learn more about startup PR here.
They simplified their value proposition: Warby Parker launched in the GQ story as the "Netflix of glasses." They highlighted one of their features – the home try-on program – and cleverly distilled it to a bitesize nugget. Bitesize nuggets are much easier to share with friends, which helps spread your brand organically.
That blue color: If you spend enough time on WP's website or social media you'll notice how much they use the below powder blue-ish color in a lot of instances. Color creates brand consistency. For ecommerce companies, "brand" is most neatly packaged up in imagery and color (shopping is a visual experience). Warby capitalized on this and made sure to inject moments of that blue color in fun places. Subtle "easter eggs" make brands memorable.
2. PR
In the early days, Warby spent money on only three things: purchasing the initial inventory, paying external developers to build the website, and hiring a PR firm.
In this Quora post, Warby Parker founder Dave Gilboa credits their PR firm for a lot of their success. I've written pretty extensively about how important I think press is for startups.
In my experience, press is consistently one of the most cost-effective spends for startups in growth mode, especially ecommerce companies. Because the reach of PR is so massive, consumer companies (who have an addressable audience of: everyone) can acquire tons of customers with large press placements.
Warby focused a lot on press moments about their at home try-on program. The program was pretty innovative. From day 1, shoppers
Plus, press creates credibility.
---
Also read:
---
3. Miracle Moments
Warby Parker created miracle moments for its customers all the time. B.W.P. buying glasses was a stale and frankly, annoying process. Warby Parker reinvented the experience of buying glasses by making it fun and engaging. By inserting so-called miracle moments into their buying and customer engagement process, they turned first-time buyers into lifetime customers.
One amazing example of a Warby Parker miracle moment was when they included a make-a-snowman kit in every purchase around the holidays. Customers took to social media to show their appreciation for this random, but totally memorable activation.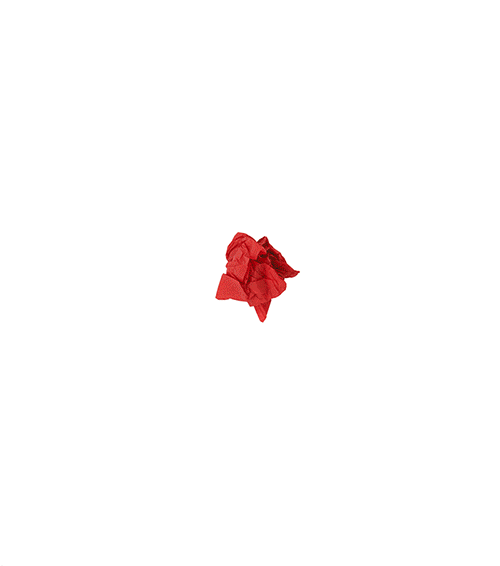 Especially in the early days of your ecommerce store, the few customers you have are everything! A good portion of your marketing spend should be carved out to serve and delight your best customers.
To make $1,000,000 in revenue this year with an average customer value of $500, you need 2,000 customers. That's just over 5 customers per day. That seems pretty doable, right? If you're only making $100 per customer, you would need 25 per day! Make the right choice and spend money on retaining and delighting customers.
In my experience, I have found that handwritten notes go a long way in retaining customers. Check out Bond to grow your hand written note game or write them yourself!
Warby Parker in Conclusion
Warby Parker is a $1.7 billion ecommerce success story. While they have had plenty of venture capital to get them to this point, I think their focus on doing the cheap things well has gotten them this far. Building a product that addresses a need and focusing on PR and customer retention are really good ways of spending limited marketing dollars, especially in the early days of your ecommerce journey.