Latest posts by Mark Spera
(see all)
Semrush and Ubersuggest are two of the most popular search engine optimization (SEO tools). Digital marketers trust them to increase their website's visibility and traffic by utilizing their many features.
I've personally used both Semrush and Ubersuggest — and they're definitely not interchangeable.
They have similar capabilities (like keyword research) and are used in similar ways by marketing professionals.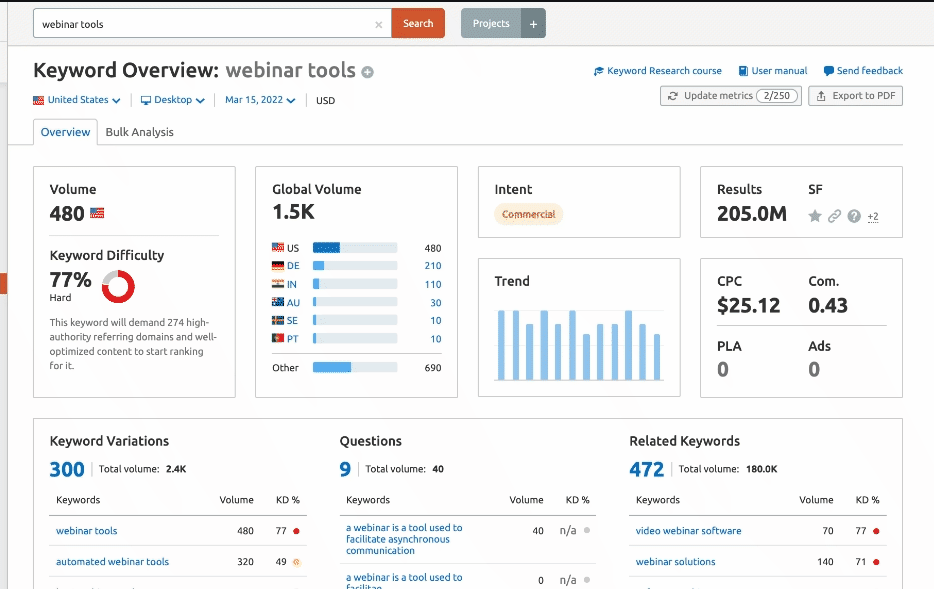 But they have a few significant differences.
Semrush is a complex suite of SEO and marketing tools that spans social media, content marketing, advertising, competitive research, rank tracking, and much more.
Ubersuggest on the other hand, is a more straightforward application with fewer bells and whistles that's easier to learn and comes with a friendlier price.
Both have really cool SEO Chrome Extensions.
This article will help you determine which platform best suits you and your business. You'll find a detailed comparison of both applications, their features, and their pricing, so you can make an informed decision for your use case.
What Are Search Engine Optimization Tools?
Having built my own content SEO tool, GrowthBar, I've seen the good, the bad and ugly in SEO tools (yes, that was a shameless plug for GrowthBar?).
Most SEO tools are much the same. They have keyword research, backlink research, and rank tracking.
But what separates good tools from bad tools is data accuracy and features that support specific niches of search marketing. For instance:
Some tools, like GrowthBar are best for bloggers who create lots of long-form content
Some tools, like Ubersuggest are right for small business owners who mainly want keyword research
Some tools, like recently-acquired ContentKing specialize in SEO monitoring
Some tools, like Screaming Frog are purely for technical SEO
Some tools, like Semrush, Moz, and Ahrefs are the choice of enterprise customers who need a huge suite of products across all marketing functions
But overall, a great SEO tool will help you perform all the data analysis and keyword research you need to make informed SEO decisions and execute on those strategies. The upper echelon of SEO tools provides reports of how your company compares to your competitors and how you can grow. They also enable the user to evaluate search performance through filters such as languages, regions, and countries. Using these tools makes it easy to see what should be changed and what works in your digital marketing strategy.
These time and cost-saving efficiencies are what make SEO tools so popular.
Comparing Semrush and Ubersuggest
Here are the main differences between Semrush and Ubersuggest:
Semrush is the expensive option, whereas Ubersuggest is the budget option
Semrush has more in-depth features like local SEO, site auditing, Google Ads data, brand monitoring and social media scheduling, while Ubersuggest is a bit more bare bones SEO
Semrush is known more as a marketing tool, and Ubersuggest is primarily an SEO tool
Semrush supports integrations with other applications, while Ubersuggest does not
Semrush has an API that is an important consideration for agencies with huge reporting needs
Let's dive a little deeper into this comparison.
Semrush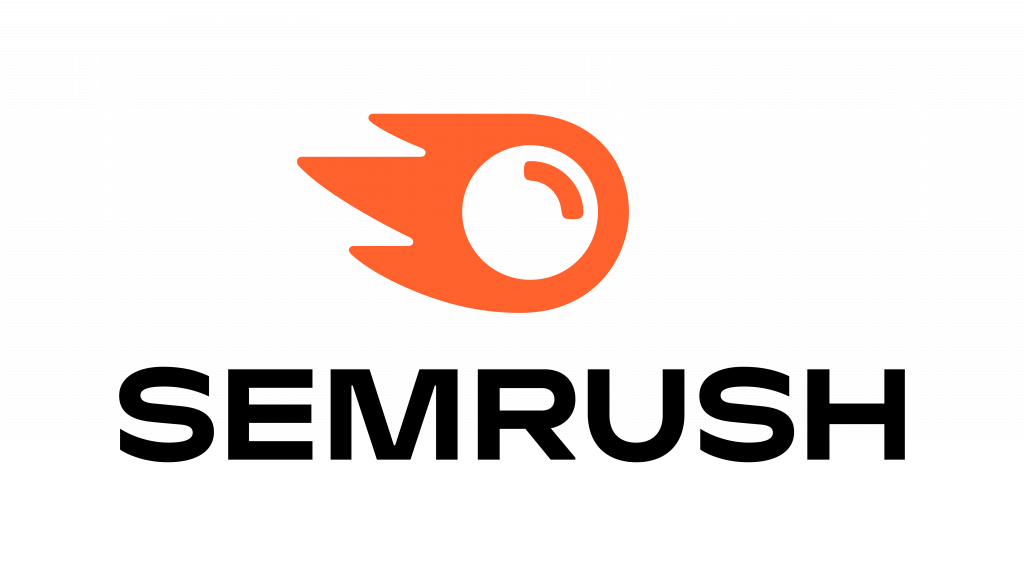 Semrush is a marketing strategy tool with an emphasis on SEO. Besides its SEO functionality, it provides features to analyze paid ads, content, PR, social media, and more. Truly, Semrush is a jack-of-all-trades for digital marketers.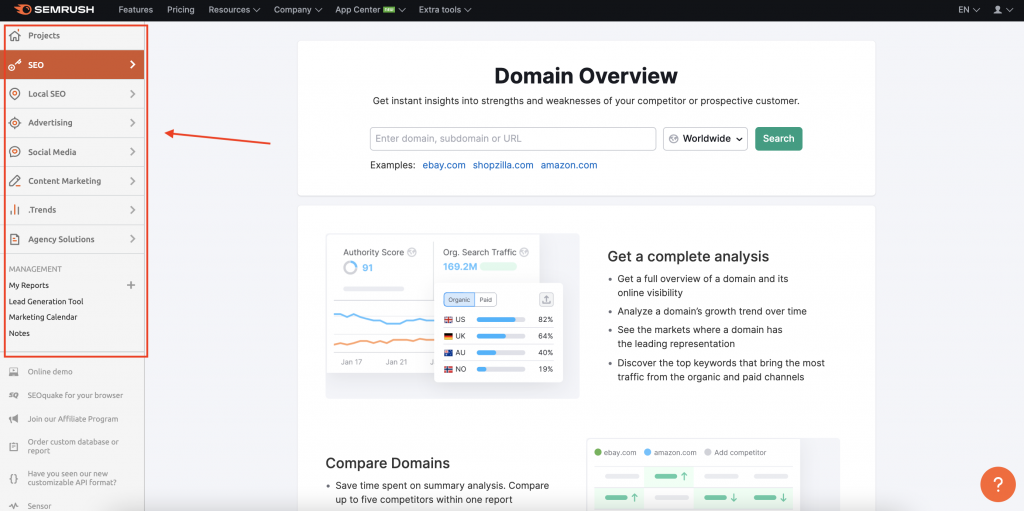 Features
When it comes to marketing strategies and SEO, Semrush's comprehensive features cover every aspect of running and growing a successful website. There are five primary levels of toolkits within Semrush:
Advertising Toolkit
Competitive Research Toolkit
Content Marketing Toolkit
SEO Toolkit
Social Media Toolkit
Each toolkit has functions that yield an in-depth analysis of core principles, providing full awareness of the site's performance and showing how to gain an edge over competitors. Because Semrush offers many features and functions, your team can spend hours poring over the vast amounts of data that Semrush visualizes for you.
Semrush allows you to create a personalized SEO dashboard for even further customization, catering to the exact needs of the website without cluttering the interface with features you don't need.
Semrush SEO Toolkit
The powerful features of the Semrush SEO Toolkit allow for extensive SEO analysis. Below is a list of the main functionalities of this toolkit:
Backlink Analysis
Backlink Gap
Competitive Research
Keyword Research/Keyword Magic tool
Link Building Research
Project Management and Reports
Rank Tracking
Technical and On-page SEO
Not all businesses need the full suite of features that Semrush has, but it's a tool that all companies can benefit from, no matter the size. It gives you a complete view of your site's performance, along with an in-depth breakdown of how your competitors compare. It also lets you automate reports and have them emailed to you, which is invaluable if you're short on time or managing multiple websites. If a user has a function in mind, there's a Semrush feature for it.
Pricing
As mentioned above, Semrush is the more expensive of the two options due to the number of features it offers. It undoubtedly has more functionality than Ubersuggest, which allows for more in-depth analysis. Below are the various packages that Semrush offers and their prices.
Pro: $119.95 USD/Month
Guru: $229.95 USD/Month
Business: $449.95 USD/Month
Bottom line
Semrush is a tool for those with experience in marketing tools and SEO dashboards. Typically, these professionals need the full marketing suite of tools, and Semrush has every feature they need. It gives them the ability to improve a website's ranking and performance, track backlinks, optimize SEO, compare metrics with their competitors, and more. I tend to think there's too much information for most smaller businesses and entrepreneurs. But if you're looking for something your entire marketing team can use, Semrush is definitely worth a spin.
Ubersuggest

Ubersuggest is an SEO suite that recently underwent improvements. New features were added, such as competitor research, better link indexing, and domain authority distribution. The user interface was also substantially improved, which has turned it into an SEO tool worthy of comparison to Semrush.
It's streamlined and gets straight to the point with no frills. It has an extensive list of features, many of them free, that allows users to conduct SEO audits quickly and easily.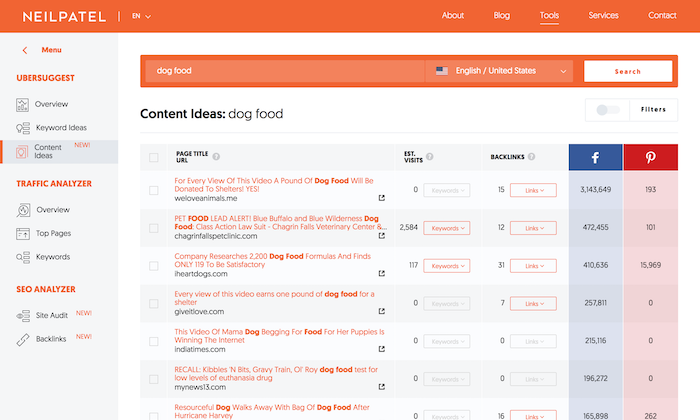 Features
The tools included in Ubersuggest allow you to perform many tasks, including basic SEO analysis and generating keyword ideas. The aim is to give you the information you need as quickly as possible, so you can move on to other tasks. It achieves this with all the features any website owner needs.
Domain Overview
Top SEO Pages
Keyword Suggestions
Content Ideas
Backlink Data
Site Audit
Ubersuggest presents its users with many useful tools for analyzing metrics on any domain, and it's accessible to anyone, even beginners. It offers most of the core features that the big players in the industry use at a fraction of the price. Most of its features teach you while using it, which can be invaluable to many websites and small business owners who may not have much SEO experience.
Pricing
The price is a major factor that draws users to Ubersuggest. In truth, if you're looking for the most basic SEO tool, you can probably get away with the free version without paying for the platform at all. But if you need a little extra power and advanced features like rank tracking, building custom keywords and SEO projects, training, and support, you'll likely want the paid option.
An important note: Ubersuggest's 7-day free trial includes many more features than Semrush's, and there's no daily limit on searches.
Here are the prices for each package:
Individual: $29 USD/Month
Business: $49 USD/Month
Enterprise/Agency: $99 USD/Month
Bottom line
For the price, Ubersuggest is one of the most powerful SEO tools you'll find anywhere. While some users may find the features limited, it can provide an ideal solution for many small businesses, marketing agencies, or website owners. Essentially, if you just need the basics, you're on a budget, or you want more functionality than something like Google Search Console, Ubersuggest could be the best way to go.
What Is Search Engine Optimization?
75% of all searches begin with Google, and to be found and ranked highly, you have to optimize your content for Google. This process is the same for other search engines, to an extent, and that's how the expression Search Engine Optimization (SEO) came about. SEO is a set of practices designed to improve the positioning and appearance of web pages in organic search results.
Organic search (as opposed to paid advertising) is the main (and most desirable) way people discover websites and access content. With that in mind, an effective SEO strategy is essential for attracting more visitors and improving your website's quality of traffic.
How Does SEO Improve Content?
Search engines like Google and Bing complete a process called indexing. The index is like a library holding all the information for later access and sorting. Bots crawl web pages, slowly sifting through every website on the internet and recording the information they find to create the index.
Algorithms then analyze the entire index by comparing them against various ranking signals and factors. Their order of appearance depends on the search terms used.
SEO is the process of optimizing the content to fit the ranking factors that the algorithm looks for and, in turn, bringing that content up in the search results.
Conclusion
Both Semrush and Ubersuggest are platforms that can help you improve the SEO of your website and content, along with improving your understanding and knowledge of SEO along the way. Even though Semrush is more expensive, you pay for what you get in this instance, and it's the clear winner in this comparison. Semrush has everything a full-fledged business or marketing agency needs for the SEO optimization side of online marketing. Plus, by using just one software tool, you'll be streamlining your workflow.
Ubersuggest is the more straightforward, less expensive tool for those who want to analyze and improve their SEO quickly and not do a deep dive on it. It has all the fundamental tools you need, and the free version is an excellent gateway into the SEO world if you're just getting started.
Also read: