Latest posts by Mark Spera
(see all)
Email marketing has long been the most popular form of digital communication ever since the first digital message was sent in 1971.
Whether you're launching a startup or marketing a Fortune 500 company, email marketing can be the key to unlocking your business' potential.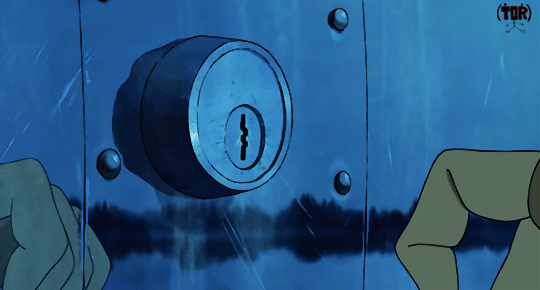 If you utilize email marketing combined with using other powerful marketing tactics like webinars, SEO, and PR, we can guarantee you'll out-perform your competitors.
I began to realize how important email marketing software was when I launched my ecommerce company, BeGood, in 2012.
We made 21% of our revenue via email.
But, in the beginning, we didn't know what we were doing. There was no way we could figure out which software to pick! That's why I made this list.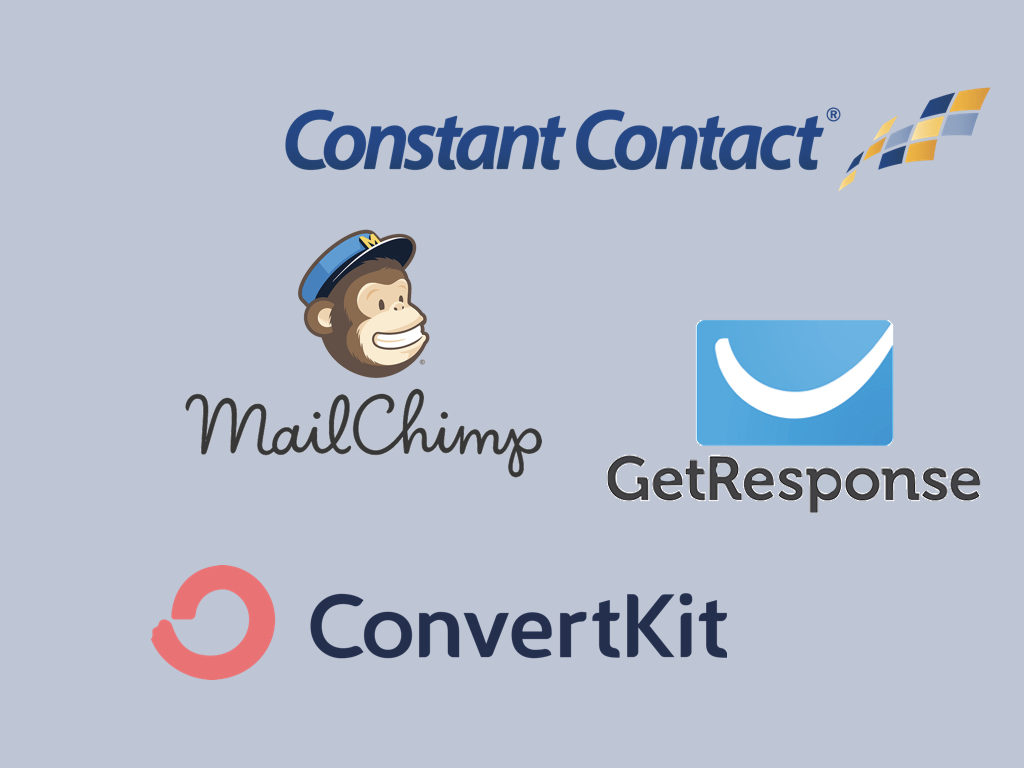 Ratings in terms of functionality, customization analytics and pricing.
Mailchimp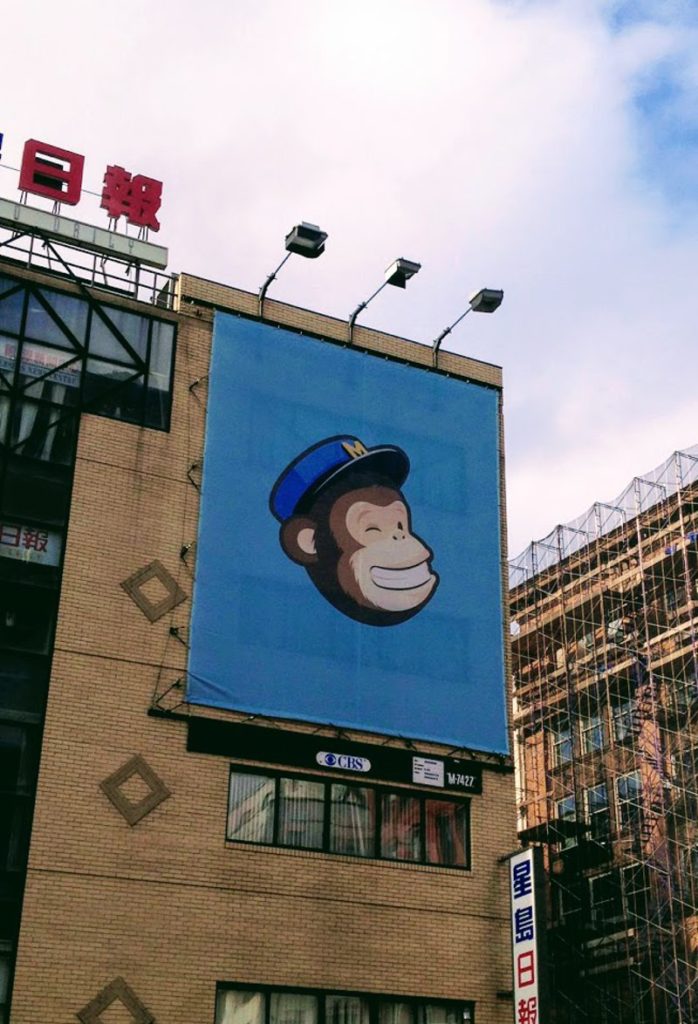 MailChimp is one of the most well-known players in the world of email marketing. Designed with small and medium-sized businesses in mind,
MailChimp is easy to use and offers a variety of price points depending on the number of subscribers you contact regularly.
Mailchimp was the first email tool I ever used. I liked it at the time because it's oh-so-easy. Mailchimp walks you through almost every step, from signup to launch of your first campaign.
[see our user reviews of Mailchimp here and Mailchimp alternatives here]
---
Functionality
Pros
MailChimp is heralded as easy to use and it's true
Simple drag and drop template options allow you to create emails with ease
Built-in photo editor
Mobile app for access anytime
Collaborative platform allows multiple people to edit and test emails at once
Easy upload of Excel email lists
Email and chat support (even for the first month with the free version)
Basic email triggers via Webhook
Cons
Falls short of effective email automation
Workflow for automation is not user-friendly; basically, if you want to do any sort of email automation, Mailchimp is not the optimal solution
---
Customization
Pros
Hundreds of pre-made templates
Effective integration with other applications
Cons
Drag-and-drop feature is easy to use, but doesn't give a ton of room to really make your own
Limited bells and whistles for design with lower-tier subscriptions
---
Analytics
Pros
A/B testing (3 variations) at all price points – even free
Multivariate (up to 8 variations) at higher price
Conversion tracking
Social media tracking
Segmentation and advanced segmentation options available
Cons
Reports are easy to read, but bland
Management across email lists is limited because each list is isolated
Automation reporting is sometimes confusing because there is no report by time period, so if you change automations, there's no real way to see the impact of your changes on metrics like open rate and click-through rate
---
Pricing
Free up to 2,000 subscribers or 12,000 emails per month
Starting at $10/month for upgraded features and unlimited subscribers and monthly emails
Starting at $199/month for enhanced analytics, segmentation, and multivariate reports
---
Conclusion
MailChimp is great for small and medium-sized businesses that are more concerned with accessibility than complex analytics or automations.
The drag-and-drop platform is easy to use and creates clean, professional emails. If you're looking for the most basic possible solution, this may be it.
If you are looking for more strategic features, like better landing pages, consider GetResponse. If you are looking for more comprehensive, attractive analytic reports, look into ConvertKit or ExactTarget.
---
Companies using Mailchimp
The Onion, Cards Against Humanity, Lollapalooza
---
GetResponse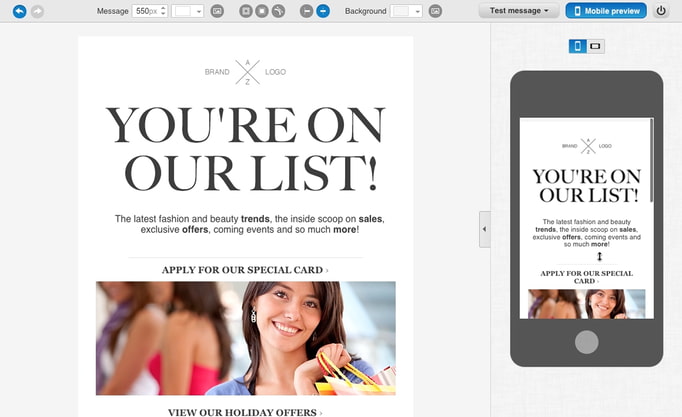 GetResponse is a quality email marketing platform, with more of a deluxe feel than its simplistic counterpart, MailChimp.
The service does not offer a free option beyond an initial free trial, but has impressive automation features, the most comprehensive landing page function on the market, and even a webinar option for video marketing.
Of all the tools on this list, it's definitely the most well-rounded and comes at a very reasonable price point. If you're looking for one solution to really grow your business and run all your engagement marketing, from email newsletters to complex automations, this is it.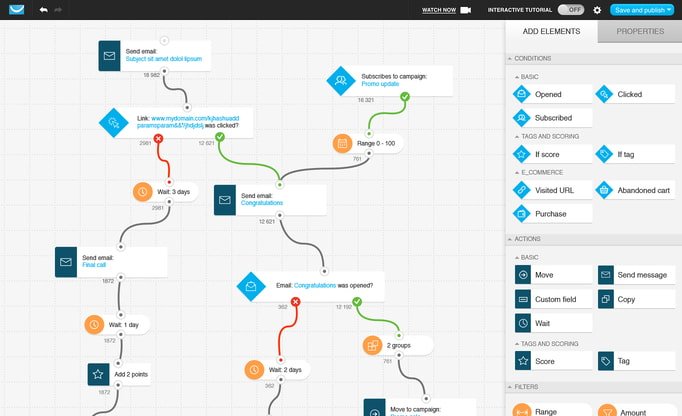 Plus, the analytics and automation journey builder are super easy to use.
[see our user reviews of GetResponse here]
---
Functionality
Pros
Clean, professional and creative templates organized by category (ie. fitness, travel)
Templates are responsive and easy-to-use
Design tools to ensure accessibility of newsletters on mobile devices
Dynamic and intuitive workflow tools help you create marketing automations
Helpful customer support at all price points
Webinar feature integrates video into marketing flows
Cons
Besides basic difficulty weaving in and out of the newsletter editor, functionality is regarded as one of this platform's strong points
---
Customization
Pros
Over 500 templates that offer professional and creative images
Thousands of stock images to use at will
Easy-to-edit subject lines
Easy drag-and-drop editor that makes email newsletters a breeze
Workflow functions allow customization of automation campaigns
Intuitive behavioral trigger tools help you cater to the activity of your clients, such as cart abandonment reminders and webinar event notifications
Lists are not isolated, which means you can drag and drop users from one email list to another
Cons
Templates, while varied, could use updates
Many templates don't look as modern or eye-catching as they could
---
Analytics
Pros
Very sophisticated, but easy to navigate analytics tools
Especially helpful reports for ecommerce businesses
Appreciated reports on opens and clicks, as well as mobile vs. desktop usage
Google Analytics integration
Geo-tracking offers real-time updates of opens and clicks
Advanced segmentation at all price points
A/B Testing for subject lines
Cons
Very advanced analytics only available at high price point
Similar capabilities available from other providers for lower prices
---
Pricing
–$15/month allows only one user to create newsletters for up to 1,000 subscribers, with limited analytic access
$49/month gives access to three users for up to 5,000 email subscribers, and includes more e-commerce functions and advanced analytic reports
$165/month allows five users to edit newsletters for 10,000 subscribers. This package includes campaign consulting, behavioral triggers like abandoned cart reminders, and advanced web tracking.
$1,199/month allows 10 users to work with an account manager to create targeted marketing campaigns for measurable, scaled results. This tier includes transactional emails.
---
Get Response Summary
GetResponse is a high echelon email marketing tool, perfect for those in ecommerce, blogging, or building a startup business.
The value in GetResponse really lies in the simplicity for basic things like making email newsletters, the automations — which will take your business to the next level — and easy analytics… all at a good price. For analytics, GetResponse is excellent, providing impressive reporting tools (like the geo-mapping of clicks and opens).
Depending on your industry, the webinar and video email feature may be especially attractive.
---
Companies using GetResponse
IKEA, Hilton, UNESCO
---
ConvertKit is a great tool in the email marketing game. I've been hearing from more and more marketers about ConvertKit. It is particularly effective for bloggers and very small businesses who want simple very automations.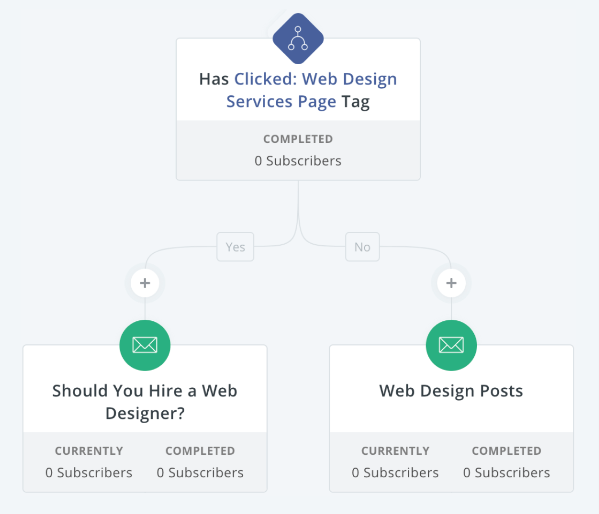 While there are only 3 available layouts, they are simple to manipulate. The emails you can create are basic but professional, without many multidimensional features.
[See our user reviews of ConvertKit here]
This is okay, but the price point suggests more options for customization. Despite this, ConvertKit has one of the highest deliverability rates in the industry, which makes it an attractive choice for small businesses.
ConvertKit's tag-based system allows you to segment your subscribers based on their behavior with your email messages. You can tag all of the subscribers who click on a certain link and target that specific group of people later. This system is very useful for people who desire targeted messaging.
With the ConvertKit WordPress plug-in, you can perform the same kind of behavior-based tagging with the actions subscribers take on your website. For example, you can tag people who visit a specific page on your blog site. Then, you can send them targeted messages through email, directing them to posts about similar topics.
---
Functionality
Pros
"Easy-to-use" templates in ConvertKit's case really means "bare bones"
Some HTML knowledge will make using this platform a lot easier
Lists are easy to migrate and move between campaigns, especially in comparison to ConvertKit's main competitor, MailChimp
Tagging system to create funnels of marketing is intuitive and simple
High deliverability rates to all major inboxes
Good customer service, available by email
Simple (but limited) automations
Direct integration with some modern tools including Zapier, Shopify and WooCommerce
Cons
No media database to store images or phrasing
Without HTML knowledge, you will struggle with using the basic editing tools
Workflow tools are straightforward, but not very visually appealing
Integration with other software is still in the works – not ideal for ecommerce customers
No design testing, so desktop vs. mobile configurations can be hard to predict
---
Customization
Pros
Templates are simple to use, especially if you have background in HTML
Simplicity lends to customization if you have an artistic eye or employee
Tagging is effective, so customizing campaigns is straightforward
Premade variables available to insert into HTML, making emails more dynamic
Provides integration with common apps including Zapier
Cons
Registration forms are simple to a detriment – customizing them is frustrating
Only 3 available templates
Limited creative imaging options
No storage for your content, making tweaking campaigns tedious
Customization when building forms and landing pages is very limited without custom CSS
---
Analytics
Pros
Basic, easy-to-navigate reports
A/B testing for subject lines
Effective tagging
Bar chart displaying subscriber acquisition over various time intervals
Breakdown of visitors, subscribers, and conversions acquired from each form
Cons
No A/B testing for delivery times, email content, or automations
Some key reporting tools are not available, such as bounce rates
Advanced segmentation and multivariate testing not available even at a higher price point (at least not proportionally so)
No Google Analytics connection
Nothing thrilling for ecommerce businesses, as integration with major ecommerce software must be done manually or input with HTML
---
Pricing
$29/month offers unlimited emails to up to 1,000 subscribers
$49/month offers unlimited email sends to 1-3,000 subscribers. The apparent value besides the number of allowed subscribers does not seem to increase as the price goes up.
$79/month provides unlimited emails to 3-5,000 accounts
---
Summary of Convertkit
ConvertKit is simple to use because it is so basic. We recommend for bloggers and small business owners looking to keep things simple but also hoping to take advantage of more advanced email segmentation and automation.
Limited customization and testing could be a downside for marketers wanting to create personalized templates with thorough analysis of performance. However, for the basic user, it gets the job done well and is a rising star in email marketing software.
---
Companies using ConvertKit
Copy Hackers, Femtrepreneur
---

Constant Contact has been established in the email marketing world since 1995, albeit under a different name.
Their services are considered consistent and reliable, and offer event management tools that may be a selling point for certain industries. Constant Contact's biggest challenge is updating its automation tools, since it only offers very basic capabilities at the moment. For large-scale marketing campaigns and advanced analytics, Constant Contact may not be right for your needs.
I find Constant Contact to look a bit dated. I always know when I'm getting a Constant Contact email in my inbox, because it really looks like one. I'll be honest, I think there are better options for this reason alone.
[see our user reviews of Constant Contact here]
---
Functionality
Pros
Templates are straightforward and professional, but don't offer much creativity
Editing tools are effective and responsive
Tagging and moving between lists is easy and intuitive
Cons
The app can be glitchy, even though the editing functions are responsive
Totally lacking in sophisticated automation, the functions of the app at large are very limited – mostly to simple greetings or reminders
Integration is also limited – there is very little transferability between sales software
Customer service has a reputation for being slow to respond
Dated templates that don't always look great to the consumer
---
Customization
Pros
Templates are easy to choose and easy to edit
Software is straightforward with few frills
Blank templates offer potential for customization
Cons
Creativity is limited from a visual standpoint
While functional, these designs feel outdated and basic
---
Analytics
Pros
Deliverability is high to most major email providers
Basic analytic reports are reliable but not detailed
A/B testing paired with functional tagging is helpful for small businesses
Reporting is in real-time
Cons
Analytic reports lack complexity and aren't the most attractive
Reports are decidedly "low-tech" and don't provide as much insight as other providers, such as GetResponse
---
Pricing
Constant Contact has a more complex pricing schedule than its competitors. It offers two main plans – Email and Email Plus. Email plus offers the basic components plus additional segmentation and subject line A/B testing. It also enables features like coupons and surveys. All plans come with a 60 day free trial.
The Email plan ranges from $20 to $335/month depending on the subscriber list, while the Email Plus plan starts at $45/month and also reaches up to $335. Both packages provide event marketing tools, which arguably is one of the main draws to Constant Contact.
Constant Contact gives discounts up to 30% for non-profits and does not penalize businesses for cancellation.
---
Constant Contact Summary
Constant Contact really does feel like the reliable, loved, but out of touch member in the email marketing family. It is geared towards small businesses, but the price point may be out of reach for that demographic. It is sturdy in its deliverability and basic features, but does not go far beyond the essentials. For businesses focused on event planning, the value may exist in this component of the software. Otherwise, other software provides more creative liberty and robust analytic power.
---
Companies using Constant Contact
Artists for Humanity, Buccini/Pollin Group Real Estate.
---
So.. Which To Choose?
At this point, you have a good idea of the advantages and shortcomings of these four email marketing platforms. Which will work hardest for you and your business really depends on what your needs are. We've broken down the winners of each category to help clarify. Drum roll….
Functionality:
Winners in this category are MailChimp for its simplicity but attractiveness, ConvertKit for it's ease of use and sophistication and GetResponse for its wealth of resources and features.
Customization:
GetResponse is the winner here – with a huge variety of templates, both blank and not. Customization of automation campaigns are also accounted for, which gives you both the creative and practical liberty to contact your audience exactly how you like.
Analytics:
GetResponse is the clear winner here, with sophisticated analytic reports at a reasonable price. These reports are good for basic understanding of where segmentation can be beefed up, all the way to Powerpoint presentations for corporate stakeholders.
Pricing:
MailChimp offers the best value price-wise for comprehensive automation and email marketing tools. Depending on your needs. GetResponse is a close runner up.
---
Happy Emailing
In the battle of GetResponse vs Mailchimp vs ConvertKit vs Constant Contact, you can't lose. Email marketing is a well established part of any marketer's toolkit. And all of these platforms are plenty serviceable for small and medium size businesses.
Choose your provider wisely, and let the emails fly. Clicks, opens, and engagement are yours for the taking!
I recommend ConvertKit in 9/10 cases, but that doesn't mean the rest aren't great too!
We occasionally link to products and earn fees. We only review products we trust. And we only trust about 10.