Head of Marketing
at
PlushCare
I'm the head of marketing for a tech company in San Francisco and the cofounder @ GrowthMarketingPro.com
Latest posts by Mark Spera (see all)
Blogs are a great way to express your take on anything — no matter how niche or trivial. But in addition to all the warm fuzzies they get from writing posts, some bloggers find that they want to generate income with their content. If this is your goal, you'll need to learn how to monetize your blog.
If you haven't even started your blog yet, it's easy. Read How to Start a WordPress blog.
If your blog is going to be your business, there's a few foundational things we need to get out of the way before discussing how to monetize it. Namely, how to get eyes on your blog.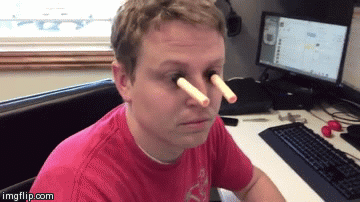 There's no way to make money blogging without a web audience.
How to Get Followers/Readers for Your Blog:
Having Blog Readers/Followers is Critical to Making Money
Before we discuss monetizing your blog, let's talk about getting an audience.
You don't necessarily need millions of people visiting your blog on a monthly basis. For every 1,000 visitors/month on growthmarketingpro.com, we make $500/month.
Still, bottom line: the number visitors your blog has corresponds to the income it produces.
In any form of business, you have to win people's trust to sell them something. The same rule holds for blogging. Offer your visitors something of genuine value. They have to have a reason to come back to your blog frequently.
If you're an expert in your field, be a thought leader and start a blog!
Be Active Frequently
The biggest mistake many bloggers make in the beginning is not blogging frequently. Being a blogger takes a lot of commitment. Some blogs don't start getting an organic following for 3-6 months.
Only Publish Quality Content
A good barometer should be, "would I read and genuinely enjoy this post?" If you don't like your own writing, how could some other internet peruser? 
If you're going to be a thought leader in your niche space, you better be a really, really quality one. Almost always, I see a correlation between how much time I spend on a post and the amount of traffic the post gets.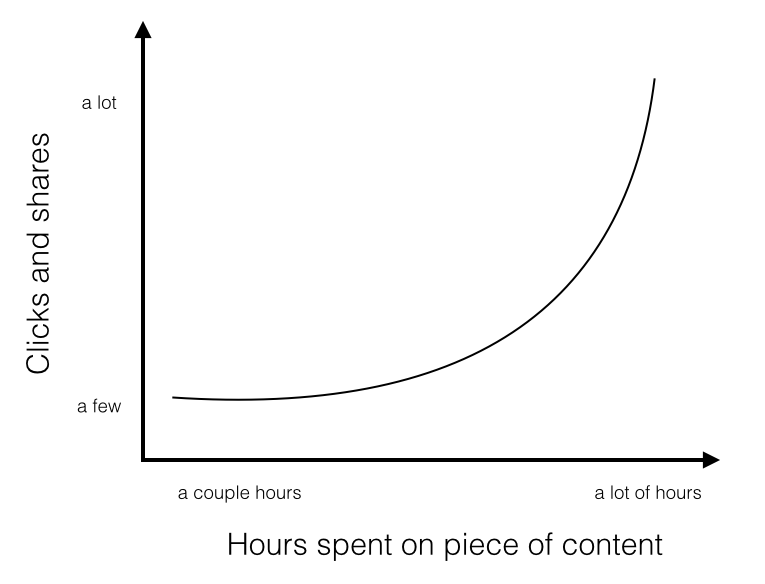 If you want Google to rank your content in Google searches, it must be best-in-class. The Google algorithm is very sophisticated. It knows good content vs bad content.
Use Social Media
Social media is the best place to reach out to the audience that will be interested in your content. Join communities on social media that are relevant to the content and theme of your blog. Interact with people there and ask them to pay a visit to your blog. Provide a link to your blog on your social networking profiles.
Doing this will "distribute" your blog content. This will "put you on the map" so to speak.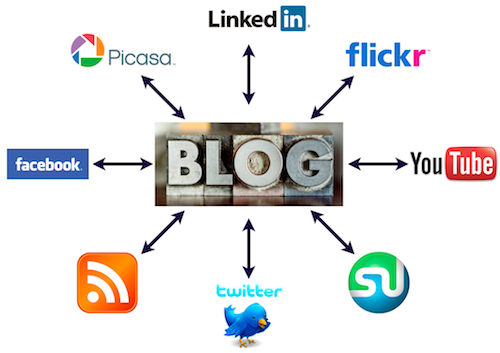 On social media:
Further cementing your status as a thought leader by sharing relevant and thoughtful updates

Interact with others interested

Attract users with links to your content
Use social media! Your friends and connections will likely be your early readers.
Try Guest Blogging
Guest blogging is one of the perfect ways to get people's attention to your blog. Guest blogging means you write a blog post and give it to some reputable and well-known blog to host it.
These blogs already have thousands of people visiting them, and so you will have to chance to benefit from their traffic.
I wouldn't spend too much time guest blogging, as you want to make sure your best content is on your blog. But as a way to get your readership and organic traffic off the ground, it can be useful.
Design Your Blog in an Appealing Way
The looks of your blog can play a huge role in bringing people back to the blog. When it comes to the design, the first thing you want to do is make the content easily scannable. It should be organized and relatively explanatory.
Ask yourself, "if I landed on this website, would I 'get it?'"
Match the color theme of your blog with the mood of the content.
Keep the contrasts such that the text is easy to read.
Try to make your posts more clickable by adding pictures to them.
A Self-hosted Blog Is Better
As attractive as it sounds to have a free blog like Tumblr or Medium, but it will not serve you in the long run. For the love of god, start a WordPress blog or some other type of self-hosted blog.
First of all, you will not have your own identity because the name of your blogging platform will appear in your domain name. People who visit your blog will see the domain name and realize that you are not serious about your passion.
But more importantly, these are not optimal for SEO. WordPress, Ghost and other CMS blogs be optimal for attracting "organic" visitors — users who simply "stumble on" your blog while Googling "best way to fix a Volvo" or "how to monetize your blog?"
Read choosing the best blogging platform if you still have questions.
But, you should probably start a WordPress blog.
The Many Ways to Monetize Your Blog
1. Monetize Your Blog Selling Online Courses
Selling online courses is one of the most popular ways for bloggers to make money.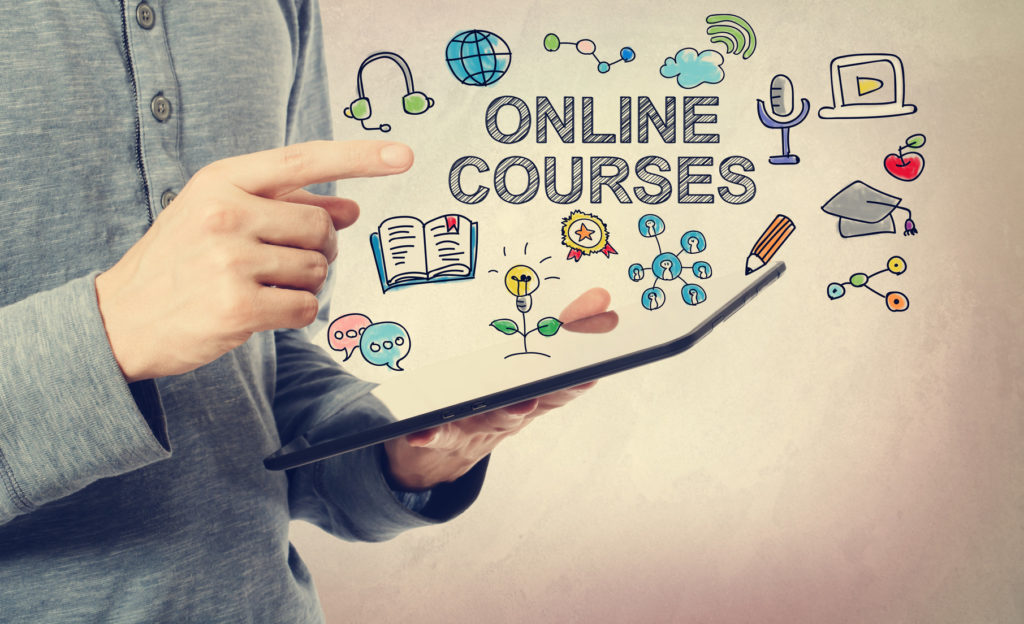 You can generate income even with only a few thousand readers by selling online courses. Just make sure you're niche enough that your readers can't get your information through a simple Google search.
But if you know some things your audience is willing to pay for, you use a tool like Teachable or Udemy to create and sell your course. 
The idea here is to know your audience and create a course that addresses their particular needs. People will pay for good advice online!
An important thing to know here is to realize your authority as an author. Do not underestimate yourself by thinking that you are not an expert. An advantage that bloggers have is that their readers see them as thought leaders.
Marketer Neil Patel, is pretty prolific marketing blogger who promotes and monetizes his blog with a combination of online courses and consulting.
2. Monetize with Ebooks
Many of the same tactics as above will help you monetize your blog with ebooks.
As with selling online courses, you have to write what you're most passionate and knowledgeable about. You should should make it graphically pleasing — maybe consider creating some infographics in Piktochart?
Here's an infographic I made about the best blogging platforms.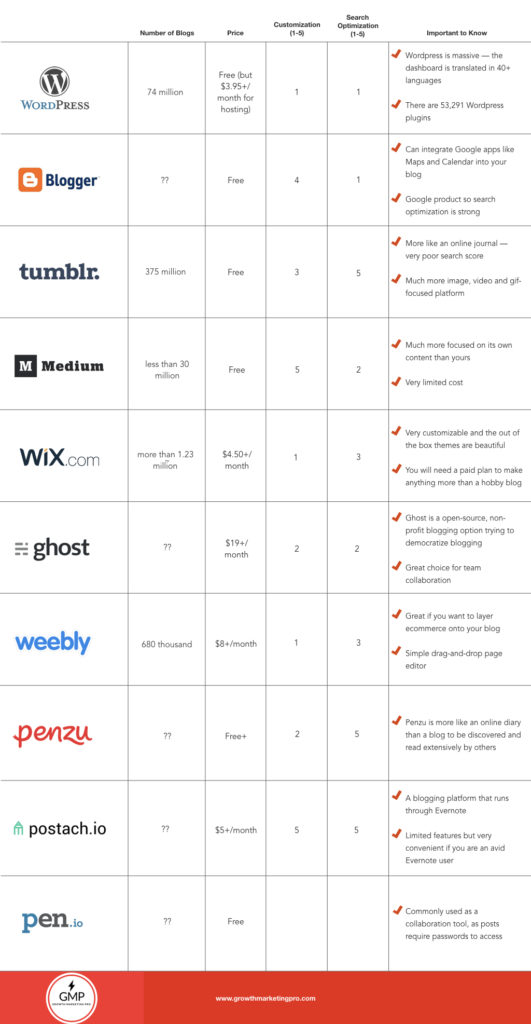 Assemble the whole ebook in a tool like Apple's Keynote, a locked Google Doc or in some other format you like.
A quick Google search confirms that there are even some options for make-your-own ebook software. Use Canva to make an ebook.
In order to collect money from your sales, use PayPal or Stripe or some other digital way to collect payments.
3. Monetize Your Blog by Selling Other People's Stuff: Affiliate Marketing
This has proven to be the most popular and one of the most lucrative ways of monetizing a blog.
You can earn a few hundreds dollars a year, or in the case of a large affiliate marketing company like NerdWallet — which sells leads to credit card companies — over $100 million.
If you're monetizing your blog with affiliate marketing, you promote certain products or services of a company in exchange for part of each of that company's sale. 
If you have bought a plane ticket on Expedia or Kayak.com, you've transacted with an affiliate. Expedia and Kayak certainly don't fly your plane, but they do sell you the ticket. They take a cut of every sale. 
The affiliate marketing universe is huge. There's literally thousands of companies that are affiliates of other goods and services.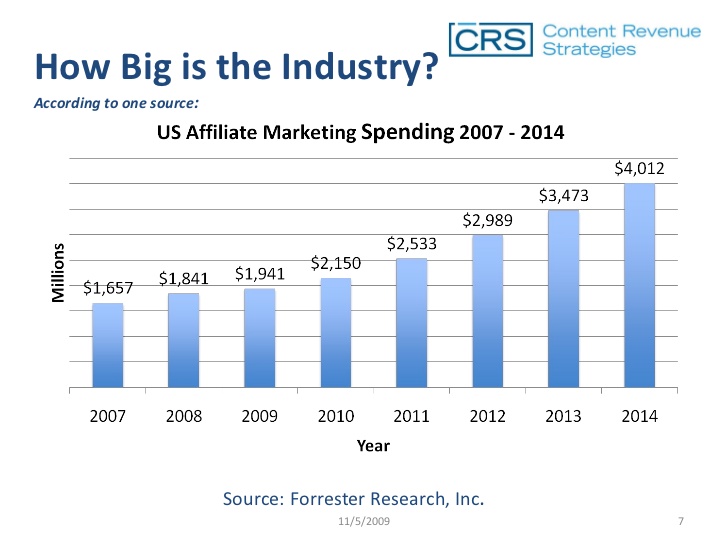 Affiliate marketing works for a lot of blogger verticals:
Fashion bloggers who sell shoes or bags to their readership with affiliate partnerships in place

Tech bloggers who get a cut of every gadget their audience buys through their links

Industry bloggers who promote trusted software tools  

Finance bloggers who recommend certain credit cards
How to become an affiliate partner:
Reach out to the companies in your niche and build a one-off partnership

Many companies will have a link somewhere on their site to an affiliate page where you can sign up

Sign up for sites like Commission Junction and browse through all the products you can sell
Sign up for AmazonAssociates and sell any Amazon product and earn a 4%-10% commission on every sale.
If you have a business or product and you're trying to build an affiliate program so that other people will sell your stuff for you, I recommend reading Hailey Friedman's Secret Growth Hack to Building an Affiliate Program.
4. Monetize Your Blog with Google Ads
Google Adsense is critical to many monetization strategies.
You can make good money running ads on your blog, however you should know that you will need a lot of traffic to make Adsense really pay.
When you're monetizing your blog using Adsense, you are basically selling billboard space on your website.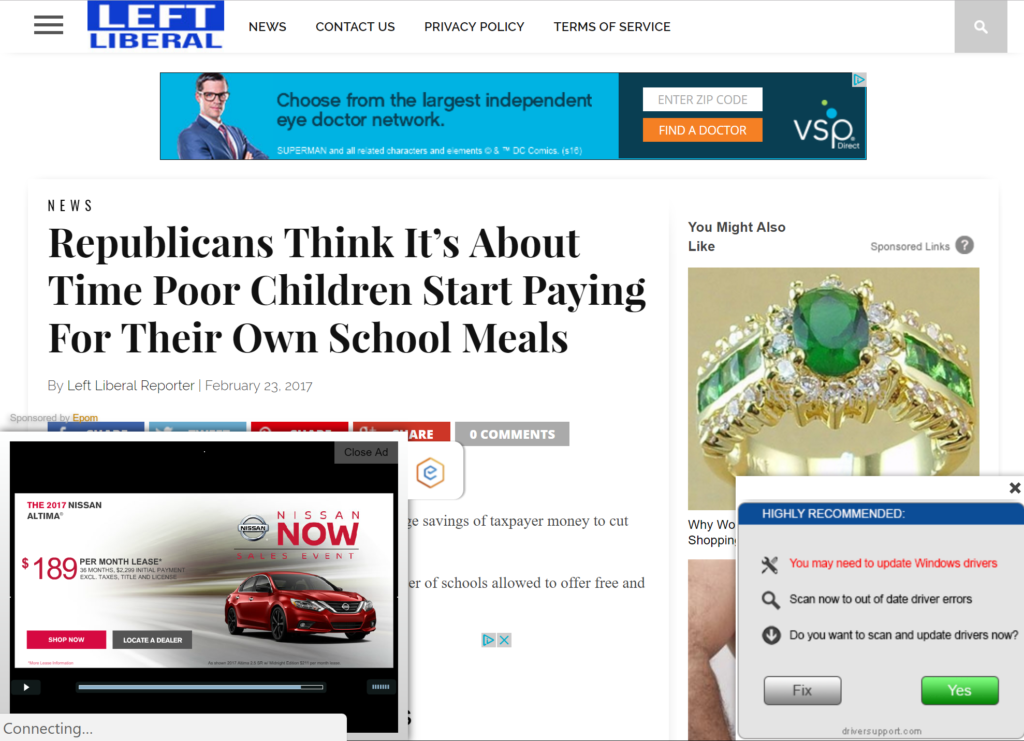 In order to run Google Adsense, you'll need to install a small script that you can copy paste in your blog's code to decide where the ad will appear.
You don't have too much control over what ads appear on your blog. In fact, these ads are mostly synchronized with what the customer has been searching for on the internet (cookies make that happen).
However, the important thing to note is that while display advertising sounds like the sexiest, most passive income, it's difficult to make work with fewer than 5,000 visitors a day on your blog.
Therefore, display advertising is most suitable for blogs that get a lot of traffic on a daily basis.
As you can see in the picture above, the red-circled areas are banner ads.
Google Adsense is CPC — which means cost-per-click. As the name implies, you get paid for every click on a banner ad on your website. So as your users browse your blog and click ads, you make money.
5. Monetize Your Blog through Sponsorships
In the sponsorship model, bloggers charge larger partners for various things, including:
A sponsored product/service review: you will simply write a review of your experience with the product to share with your audience
A banner ad: a dedicated banner for a partner (similar to Adsense, but you pick what goes there, not Google)
Guest blog post: they will write a blog post to live on your blog
Dedicated email blast: if you have an email following from your blog, you can use it to monetize your blog by advertising a product you love
As with affiliates, it's on the blogger to find the relationships with partners in the industry. You will need to prove to them that your blog is worth partnering with.
This is where the authority, reputation and visitor count of your blog matters.
The more visitors come to your blog on a daily basis and the more engaged they are, the more the advertiser will be interested in buying some of your blog's real estate or mindshare.
Often, the blogger will reach out to the partner or vice versa. Partnerships can often be mutually beneficial — so they're easy to strike for the right partner.
6. Monetization through Consultancy
We already mentioned above that when you start a blog on a niche topic; you are the thought leader of that topic for your readers.
Most bloggers eventually find that their readership wants more! If your readers are writing into you, seeking your advice, you can monetize your consults.
In this particular model, you will charge a certain amount to your users for having personal sessions with them using an online messaging service.
It could be Skype or Hangouts that you can use to have a video conversation with them about a particular topic. Believe it or not, you can earn quite a bit with this monetizing method as well.
Here is a snapshot of a blog called The Nerdy Me where you can see the author offering various packages to her readers for reviewing their blogs and helping them with their blogging careers.
7. Monetize Your Talents by Writing for Other Platforms
You can harness your talent as a content creator by creating content for other platforms. While this isn't exactly monetizing your blog — it's using the credibility you have built in the space and charge for guest posting.
Your blog is the place where you show the power of your writing and thought leadership. If you're able to attract a committed enough following, you may be able parlay that into writing work. If you're blogging to get hired as a staff writer, do a few things:
Create a website in addition to the blog to put forth your best write-ups. Market yourself.
Put only quality content on your blog. Pick a niche that you are most passionate about and write within that niche to get noticed.
Visit the popular blogs and comment on them. Try to keep your comments as natural as possible rather than sticking out as promoting yourself and your blog.
Visit online job boards where you will see dozens of companies looking for people to write for their blogs. Sometimes, they will pay you hourly and sometimes per blog post. Pick your payment method wisely.
Visit the famous blogs that are related to your niche and look for the "hire me" tab. Sometimes, you might not see this tab on the blogs, but you can always use the contact information or online form to get in touch with the blog author.
Take a lesson from the point above and include a "hire me" tab on your blog as well, so people who visit your blog can know that you are available for writing.
But Don't Make These Mistakes
Blogging isn't easy. If you're going to embark on monetization of your blog don't make these mistakes:  
Don't expect any overnight and quick returns. It can take up to a year before you see any significant response from the visitors.
Don't write an ebook or start selling one-on-one sessions right from day one—it will be a huge failure. You don't even know what content your audience wants to pay for!  
Don't just keep on uploading posts. Interaction with your blog visitors is extremely important to position your blog and personal brand in the beginning.
If you're an affiliate, don't hide that some of your posts earn you income. Put a disclaimer of some sort, somewhere.
Final Words
Do not forget that your blog readers will give you their money only when you offer them some value. Create great content and get readers… then figure out how to monetize your blog.
Ready to start your own blog & make money?