Latest posts by Mark Spera
(see all)
Growth marketing tactics can be very different from one business model to the next. B2B and B2C businesses acquire users differently.
The two most common types of business are B2B (business-to-business) and B2C (business-to-consumer).
A B2B business makes money by selling their product or service to another business, while B2C businesses sell to consumers — individuals like you and me.
Salesforce and HubSpot are two B2B companies you might know.
B2C businesses are usually more recognizable because they're advertising to all of us. Examples include Walmart, Amazon, Airbnb, Starbucks, Lyft and Apple.
Interestingly, some businesses have B2C and B2B components. Take Facebook for example. Facebook makes money by selling ad units to businesses, but the lifeblood of their network is consumers like you and me.
A Facebook ad I just saw…. lol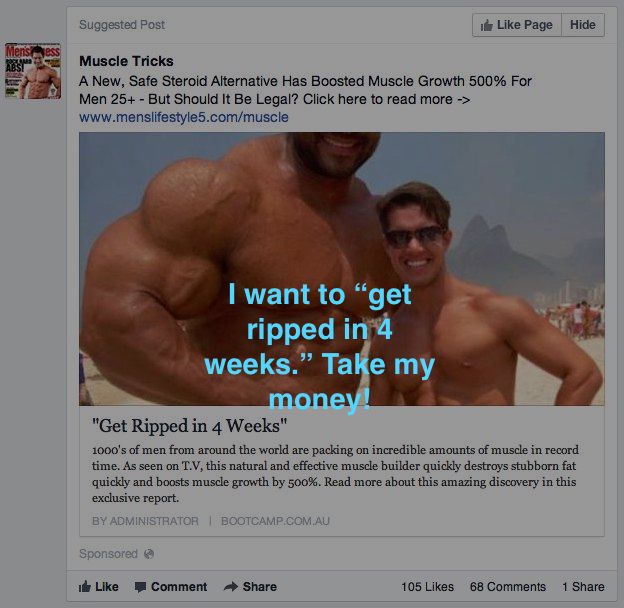 B2C vs B2B
When prescribing growth tactics for B2C and B2B businesses, it's important to understand about the factors that drive each type of sale — what motivates a consumer is very different than what motivates a business. First, a brief discussion of both business models below.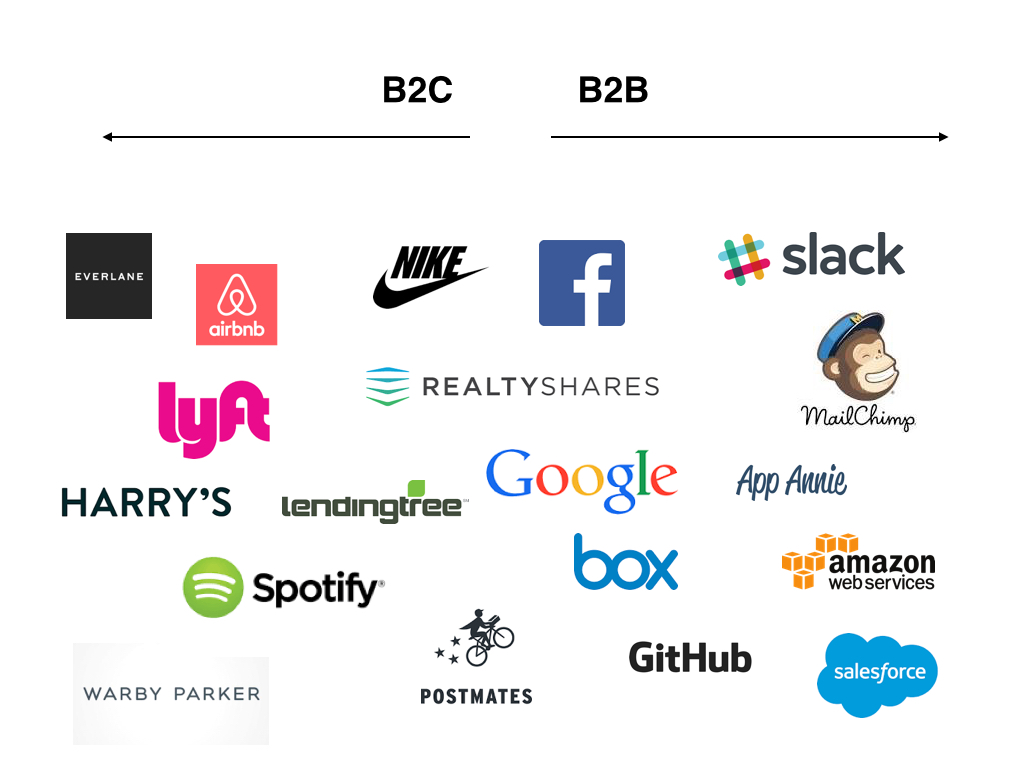 B2C or Business-to-Consumer
These businesses sell their products or services to me and you, the common consumer.
B2C businesses generally rely on making money by selling to thousands or even millions of low LTV (lifetime value) customers. These companies net as little as a few cents (think: Snapchat or Twitter) to a few thousand dollars of revenue on the lifetime (think: J. Crew, Amazon or Uber) .
Frequently, B2C companies have an addressable audience that can be measured in the millions of users.
By the time you get to work in the morning, you've probably already given a couple B2C companies money, either in the form of currency for your Starbucks coffee or Lyft ride or the 15 minutes worth of mindshare you gave away to Instagram as you swiped through your feed and they served you ads.
Interesting fact: you were worth about $19.81 to Facebook in Q4'2016. Because B2C LTVs are comparably low, marketers must make sure that their cost per customer acquisition is very low, in order to make acquired users profitable.
B2B or Business-to-Business
These businesses sell their products or services to each other.
B2B businesses require fewer customers because each one is worth more. Often, B2B businesses make their money selling a large good or service to another business once to a few times a year.
A popular B2B business model is selling a recurring service like software.
One such example is a legal firm that specializes in legal counsel to startups raising outside financing. Only once a business raises money from outside investors does this firm make money — but they likely make $10-50k for each gig they secure.
Monday.com, Instapage, Trello, Tableau and Salesforce all sell a subscription service, requiring the business to sign up for a long term contract that affords them use of the software for that time period.
Because B2B businesses live and die by the few customers they have, churn (the rate at which customers abandon the service) is a very important metric.
Customer Acquisition Differences Between B2C and B2B
This is the interesting part: how to acquire users for each business type.
Customer acquisition — the top of the funnel — doesn't look terribly different in a B2C business than it does in B2B business. Many of the same channels work across both business types:
search engine marketing (Google Ads)
press
direct mail
However, it's worth mentioning that there are some that naturally lend themselves better to one business or the other.
---
Looking for help with your marketing? Work with us at Growth Marketing Pro Agency.
---
B2B Marketing Channels
Because B2B businesses have a much longer sales cycle and are larger, often more considered purchases, higher touch marketing channels work very well.
Field marketing and event marketing is popular, as is webinar marketing. It's common for B2B software companies to hire a fleet of salespeople and conference/event marketers whose role it is to bring in and nurture business.
I imagine many B2B companies generate their first sale to a business owned by someone in the founder's personal network. That same trust and nurtured sales cycle is required for success in many B2B businesses.
B2C businesses often need more scale than a conference or event affords, though they still work.
LinkedIn advertising generally works better for B2B businesses than B2C businesses. Because LinkedIn is a social network built around users' career identity, it becomes a natural target for B2B marketers looking for people of a certain job title.
For instance, marketers at Zendesk, a customer support tool, will likely look for users with a job title like "Head of Customer Support." Though, it's important to note that LinkedIn groups may be a goldmine for B2C or B2B marketers looking for users. It's certainly worth a test!
B2C Marketing Channels
There are some acquisition channels that will likely work better for B2C businesses.
Facebook, Twitter, Reddit, etc. Think: platforms with big scale.
Websites that have enormous web traffic have epic scale, but often the visitorship is rather broad and low intent. Low intent visitors mean low CPCs (cost-per-click bidding), making user acquisitions potentially cheap, but of low or broad quality.
Some B2C companies crush it with referral programs. A popular version of a referral program for B2C companies is "give $15" for sending your friend a referral code and they "get $15" for registering their email address. Uber, Lyft, Munchery, Sprig, Postmates and many other B2C startups have scaled in large because of a "give $X, get $X for signing up" referral program. However, it's important to note that B2B businesses like Slack and Box have successfully used referral programs as well.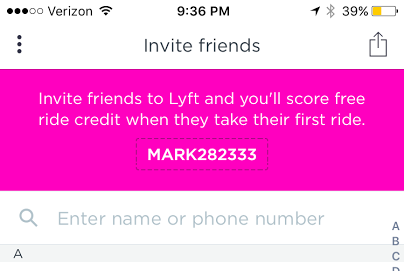 Affiliate programs tend to work very well for B2C and B2B businesses. Affiliate marketing is such an important part of many marketing plans that it warrants its own role at many mid-size and large companies. Affiliate partnerships are effectively paid promotions – a blogger or online publication will create content and link to your company's website. You will pay the blogger or publisher for the acquisitions they send you through web traffic.
Some affiliate contracts require you to pay per lead, while others employ a revenue sharing model.
Affiliate programs can be very mutually beneficial for both the business and publisher. Nerdwallet, a hybrid B2B/B2C company has secured affiliate partnerships with Visa, Mastercard and other credit card companies.
Their revenue model is such that they get paid for every lead they send the credit card companies. In much the same way, many retail ecommerce companies, like Everlane, Warby Parker or Teespring secure affiliate partnerships with fashion bloggers. The bloggers generally review the product and are paid on a revenue share model for every transaction their web traffic sends the business.
Take all of the above as one big overgeneralization. All channels may have efficacy for either B2B or B2C, but understanding channels will help you prioritize testing channels that have the highest likelihood of success.
B2B vs B2C Analytics
Unfortunately, analysis is usually a bit harder in a B2B business for two major reasons. First, the sales cycle is significantly longer. So if you are using a tool like Heap Analytics, Mixpanel or Google Analytics, your point of first customer interaction may have occurred a year or more before they become a paying customer.
Therefore it is more difficult to read results and react quickly to learnings.
In this case, it's generally good to use leading indicators that come after the initial acquisition but well before the conversion phase to judge channel efficacy. For instance, if a brand new channel is producing 100 email acquisitions per week for your business and 30 of those 100 users schedule in-person demos, you have a 30% pull-through from email acquisition to in-person demo.
This can help you make a faster call on channel effectiveness. If your business has a long sales cycle, it might take months to turn any of those 100 users into paying customers. But knowing your 30% pull-through from email acquisition to in-person demo ratio, you can make a very informed decision about channel ROI just a couple weeks into a test.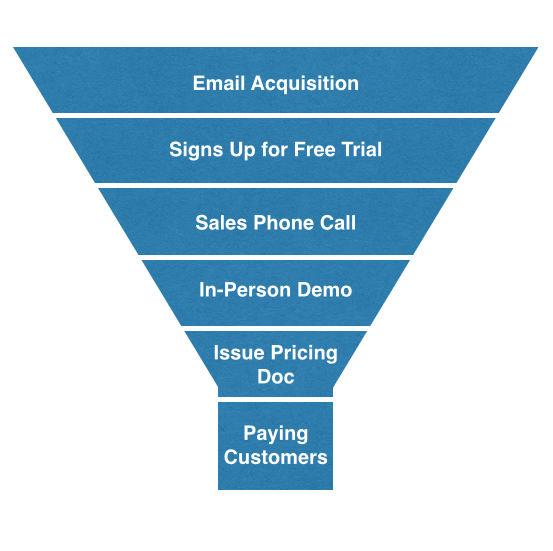 Second, because the number of customers at the top of funnel is generally smaller than in B2C marketing, it takes longer to reach statistical significance.
For example, real estate agents may only get a few leads per month, which makes it difficult to read and react to strategies with any certainty. If a campaign or hack yields one or two deals, is it a success or a fluke?
Other Considerations
As a growth marketer, I think it's fun to think about composition of a growth marketing team and where I might focus more of my daily energy and effort. If I were tasked with building a B2C marketing team, it would likely look a bit different than a B2B team.
Both require an intimate understanding of the target customer, product and marketing funnel, but I think B2B teams require more brand marketing and sales enablement because of the long and considered sales cycle.
I think B2C teams sometimes require a more complex analytical focus because there is statistical significance in nearly every metric because of the sheer volume of user data. In this way, B2C businesses can sometimes be more "measurable."
Finally, no matter the type of business, I highly recommend speaking to as many growth marketers in your field as you can. There are tried and true methods industry by industry that you should never ignore.
Take these examples:
Direct mail often works very well for healthcare and financial services companies
Facebook advertising and podcast advertising usually work quite well for ecommerce companies
SEO can work quite well for software companies
And influencer marketing can be hugely successful for any consumer company
Dig in further by reading any of the following…