Latest posts by Hailey Friedman
(see all)
Customer preferences are rapidly changing.
To stay ahead of trends and to stand out in the Google search engine results page (SERP), you have to do competitor analysis. It's one of the most tried and true SEO best practices.
Doing competitive research will help you:
In other words, the analysis of rivals is learning from their mistakes and successes.
Instead of wasting time on trial and error or implementing strategies designed for other industries, you can seriously study what your closest foes do on their sites. This will enable you to apply the most effective tactics to your SEO project.
Over 90% of both small businesses (source) and Fortune 500 companies (source) are investing in competitive research. SEOs and marketers shouldn't miss the boat. Here's why:
What is competitor analysis?
Whether I'm doing SEO for my site, for a client who needs site recovery help, or for a new niche I'm building, I start with competitor analysis.
The goal of the process is to define the SEO strategy that your competitors have chosen and how to surpass them. In other words, you are working to define the strong and weak points of their strategy so you can create your own list of do's and dont's in the process of optimizing your website.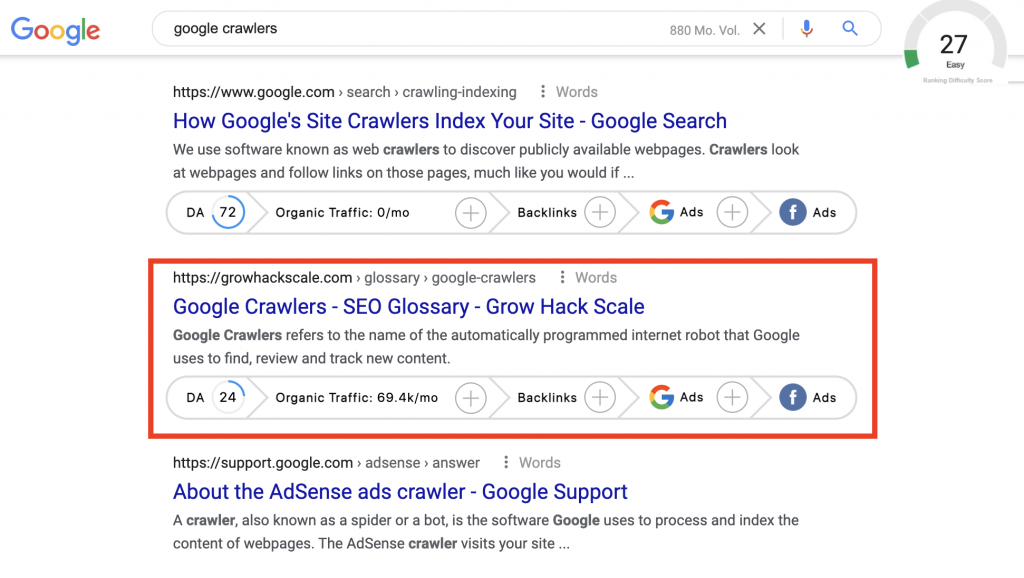 25% of users click on the first organic result on the SERP. If your site is not the first, rest assured that your rivals are there, and you are losing traffic.
Also read: The 13+ Best SEO Growth Hacks
What should you include in your competitor research?
There are certain must-analyze aspects of your competitors' sites:
Keywords: Analyze their types (long- or short-tail), density, difficulty, which ones are not used, and which ones you can use in the future. I really like to look at keywords that new competitors rank for. If a new site can rank for a keyword, you better believe it's low hanging fruit.
Backlinks: The main sources of backlinks, the types of links, and backlink growth. This enables you to determine what kind of links you should focus on in your strategy. In addition, you need to track which anchors a competitor uses and what percentage of nofollow and dofollow links lead from donor sites. Tools like Semrush and Ahrefs give deep competitor backlinking insights.
Content: What kind of content your competitors are releasing and in what quantity. Are your competitors ranking with product pages, category pages, long-form content, or short blog posts? Understanding what ranks will get you on the path of creating the right content yourself.
Google Ads: Tools like GrowthBar, enable you to spy on your competitors' Google Ads. If they're running Google Ads, you can take it to the bank that they're profitable keywords. These are great targets for your organic strategy.



How to choose competitors for research?

To determine the main rivals in your niche, you can simply make use of Google. Type the search queries into Google and check the results of the SERP. That's it — you have the list of competitors to analyze.
But don't look at every site in the SERP. Focus on websites that are in your same weight class.
In other words, looking at the NY Times' website or Wall Street Journal isn't going to help you too much. Those sites already have such a high domain authority they don't even have to follow best practices or find low competition keywords — Google will rank almost anything they publish.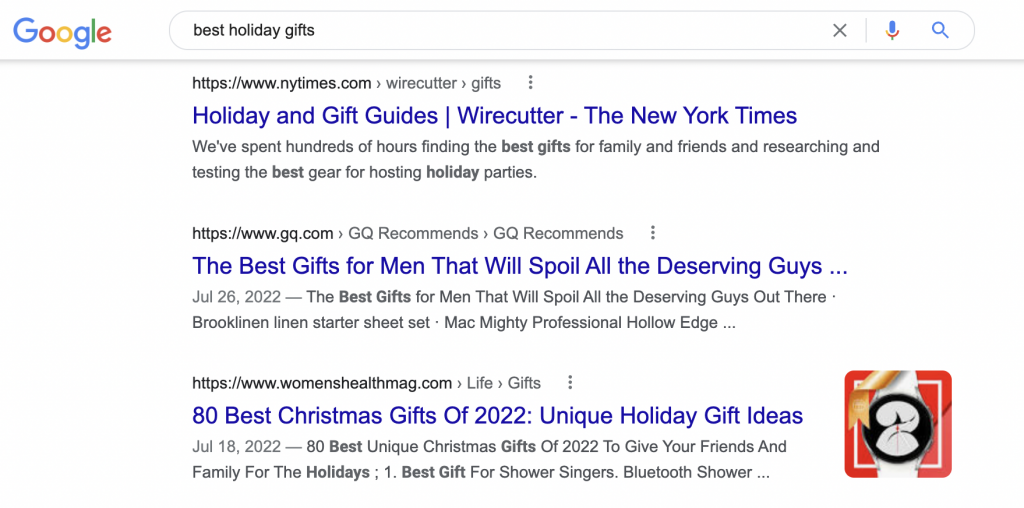 I like to look at sites in the SERP that actually have a relatively low domain authority. If a site has a low domain authority and is ranking on page 1, they're probably following most content best practices or have a lot of targeted backlinks. In either case, you can study them and employ those learnings on your site.
4 steps to do competitor analysis right
To be sure that the research of competitors will help you achieve the desired result — which is to increase organic traffic to your website — follow these steps.
1. Analyze growth dynamics
At this stage, you will understand how strong the competition is. By collecting basic SEO metrics, you will determine the gap between you and your competitors. Analyze domain authority, number of inbound links to your site, and estimated organic search traffic. You can do this using the Ahrefs Batch Analysis tool, GrowthBar, or almost any other reputable SEO tool.
Doing this level setting will help you understand if you've got a chance and how much work it will take to rank.
You can do this for a topical niche or just a single keyword.
Say for instance, you want to rank for keywords related to "men's health." You're going to see some extreme competition in the Google SERP for that head term. As such, you may think twice before building your niche around the topic.
But, there are tons of long-tail queries you could consider that may be much less competitive. For instance, "intermittent fasting for men" is a highly-searched topic without a super competitive SERP. Most of the results have a medium domain authority and low-ish organic traffic. This bit of competitive analysis gives you a much better chance of ranking.
Also read: The 10+ Best SEO Tools
2. Analyze link-building strategy
Domains that refer to a website are a signal to Google that a website is safe, meaningful, and relevant. In other words, links matter.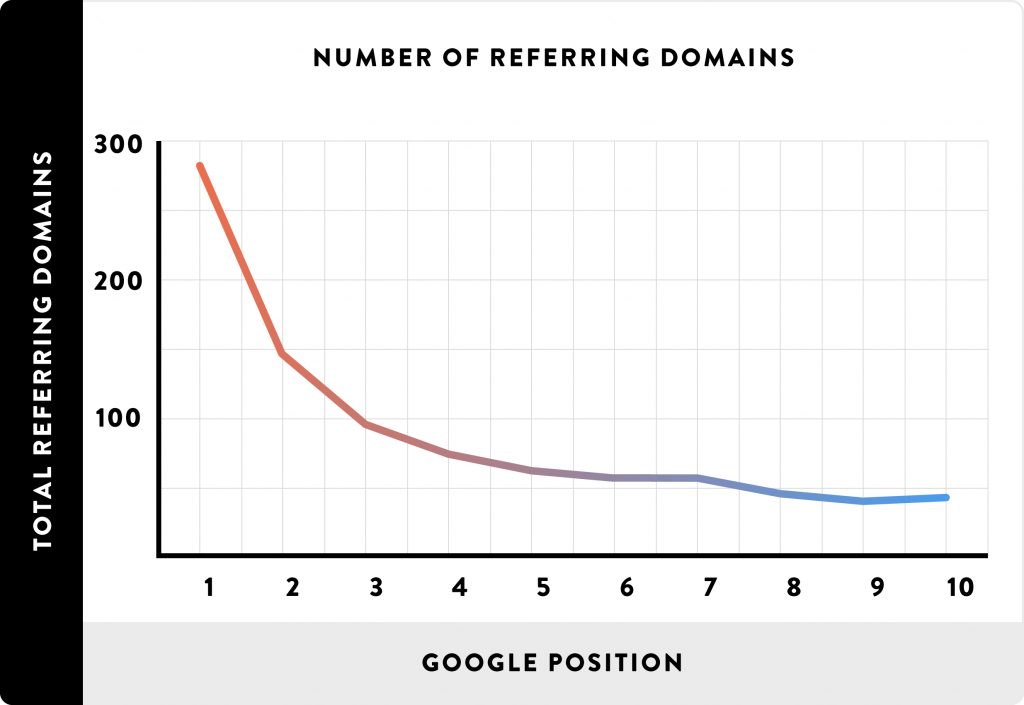 The good news is that competitive analysis is one of the easiest ways to garner lots of high-authority links to your site.
Simply, you need to find:
The top sources linking to your competitors: Make a list and reach out to those publications, sharing great articles you've written. Or, ask to contribute a guest post.
The types of links your competitors have: Are they comments, blog reviews, guest posts, or something else entirely? This intel will help you find your own link sources.
Broken links: Some tools, like Semrush, have a broken link finder tool. If you can find hyperlinks that used to point to your competitors' content, but no longer do, you have an easy link-building opportunity. Simply email the webmaster or author and ask that they replace the broken link with yours.
Also read: The 25+ Best Link-building Strategies You Must Know
3. Analyze content strategy
Work at this stage is divided into 2 key areas:
Analysis of the structure of individual sections of sites. Particular attention should be paid to product pages and category pages. The effectiveness of the project largely depends on this.
Studying the representation of different categories of content. In other words, you need to determine the formats of the content on the site of your competitors.
By looking at each page and comparing it to the competition, you can see exactly why competitors sometimes rank higher. The comparison could include:
Page titles, including H1, H2, etc.
Meta tags and descriptions
Internal links and hierarchy URL
Content quality
Page keywords
The study of these factors, along with the further implementation of changes, will increase the ranking of the resource.
An important thing to remember about categories is that different types of content will perform differently in SEO rankings. Sites may include:
Blogs
Video
Images
Infographics
Podcasts
Instead of blindly guessing what type of content will be effective for your audience, try to study in detail the prepared competitor analysis. This will save the budget and choose your own unique development path.
Look at competitors with similar offerings to yours. Also look at larger, more established sites for this type of competitive research. Particularly when it comes to website structure and URLs, they usually know what they're doing.
4. Analyze top traffic pages
With the best SEO tools, you can run traffic analyses.
A traffic analysis allows you to:
Determine the top pages with the highest traffic
Determine from which channel this traffic is received (paid advertising, organic traffic, social networks)
After comparing your site and the pages of a competitor, you can draw the following conclusions:
Which site has the maximum number of keywords
Which pages of your site should be optimized
What can be added to your website
Which competitor's products are sold best of all
Also pay attention to the popularity of posts and user activity (comments and reposts). This way, you can quickly get a pulse check on which the most engaging posts are. Also look at which posts your competitors put in their navigation bar or on important places in their site. This generally means they are either profitable or popular pieces of content.
Questions you need to get answers to
All that remains is to structure the information received, determine the strengths of competitors, and include the relevant promotion methods in your strategy.
For competitive analyses, I like to create tables in Excel that are broken into keywords, backlinks, and onsite to-dos. You may even like to create a checklist with a project management tool, so that you can pick off important tasks to take on.
Regardless of the form, make sure that after you have carried out the analysis, you have got responses to the following questions:
How many backlinks do I need for a month to get a successful link-building portfolio?
How much content should I produce per month to attract and engage the audience?
How quickly have the key competitors got their 10-100k of traffic, and what are the main sources of this traffic?
How much money do I need to start the process of optimization and introduce the necessary changes?
What team do I need for SEO? Should I do it myself, hire an in-house specialist, or hire an SEO agency?
Conclusion
Regardless of how big or successful their site is, almost every SEO does some form of competitive analysis. Simply, it saves a lot of time and helps you prioritize important keywords, backlinks and structural changes.