Latest posts by Hailey Friedman
(see all)
If you're looking to provide better customer service and faster support to your customers, then you need to start using a customer support software.
A whopping 77% of consumers have shared their positive experience with a brand with friends or on social media. If you don't invest in great customer support, you'll miss out on significant revenue opportunities for your business.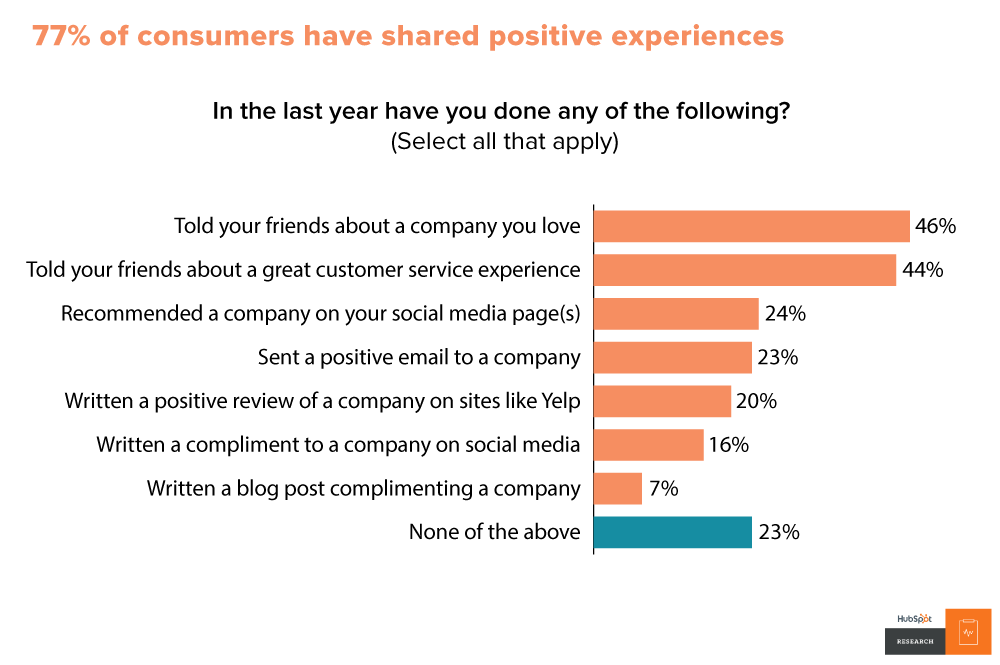 Given how expensive paid marketing channels are today, you can't underscore enough the importance of brand reputation and driving value from each one of your customers.
In a nutshell, great customer support…
Increases repeat rate, leading to higher customer LTVs
Increases word-of-mouth referrals, which Jeff Bezos says is the #1 thing you can do to grow your business (I agree)
And decreases operational burden on your company: let's face it, customer support can be a headache for employees if the process is disorganized
With the right customer support software, you can better streamline your support and ticketing process, improve communication, and have more happy customers. Some of these tools are super affordable too!
In my decade+ in digital marketing, I've seen good customer support tooling decisions and bad ones. My goal for this post is to steer you in the direction of an affordable tool that meets all of your business needs and specific use case.
Also read:
– The 9 Best Help Desk Tools
– How to Grow a SaaS business FAST
– The 7+ Best Live Chat Software Tools
6 features to look for in choosing a support software
When choosing the right customer support software, these are the six things I recommend you look for.
1. Help desk and knowledge base
Help desk software should include the ability to track customer interactions and issues, as well as the ability to create and send customer support tickets. The software should also include a knowledge base or help center so that customers can find answers to their own questions without needing to contact customer support. Additionally, the software should include reporting features so that you can track the progress and success of your customer support efforts. Note: This is a must for enterprise businesses — whereas, small businesses don't necessarily have the time or customer volume to warrant building a knowledge base.
Also read: The 9 Best Help Desk Tools
2. Live chat software
Live chat features can be very important when selecting a customer support tool. Live chat enables customer service representatives to communicate with customers in real time. While this is pretty table stakes today, the best customer support platforms have customizable widgets, canned chat responses and chat transcripts.
3. CRM software
CRM software is its own category of software that helps businesses manage customer relationships. It typically includes features for customer contact management, including customer data, customer interaction history, and customer service management. Many customer support software tools have a CRM as well. Salesforce and Zendesk have an entire suite of tools for managing your business, including both CRM and customer support. But if you already have a CRM or don't need one, you might be better off with a standalone customer support tool.
4. Phone support software
It's crazy, but 76% of consumers still favor phone support. Offering phone support either through a customer support tool or as a standalone 800-number definitely helps increase conversion rates and customer satisfaction (for most products). Phone support features enable customer service representatives to manage customer interactions through phone calls. Tools with phone support features typically have an interface for managing customer records, tracking customer interactions, and assigning customer service tasks.
5. Social monitoring
Social monitoring is a critical part of larger organizations. Social monitoring allows your team to field and triage customer issues in public forums like Twitter, LinkedIn, and Facebook. Some of the best customer support software tools have social monitoring features. Monitoring features allow businesses to track and respond to customer complaints and queries across all social channels — which are of course, really public places.
6. Integrations
Make no mistake, integrations save time. Many customer support software platforms integrate with other software to provide a more seamless experience for support reps. For example, a customer support platform might integrate with a CRM to pull in customer data, or with a legacy ticketing software you're still running. As of writing this article, Zendesk has over 2,600 integrations in its marketplace.
The 7 best customer support software tools
There are a million and one customer support tools. But most aren't very good and may actually complicate your life instead of make it easier. These are the ones worth looking at. The ones that will move the needle for your business and alleviate the burden of customer support.
1. Gorgias: best for ecommerce

Gorgias is a customer support software that is specifically designed for ecommerce businesses. Features include a ticket system, a knowledge base, chatbots, and a customer feedback system. The reason Gorgias is a great solution for ecommerce is that it integrates directly with Shopify and WooCommerce. It also surfaces ecommerce specific metrics, as well as analytics and reports to keep your team honest.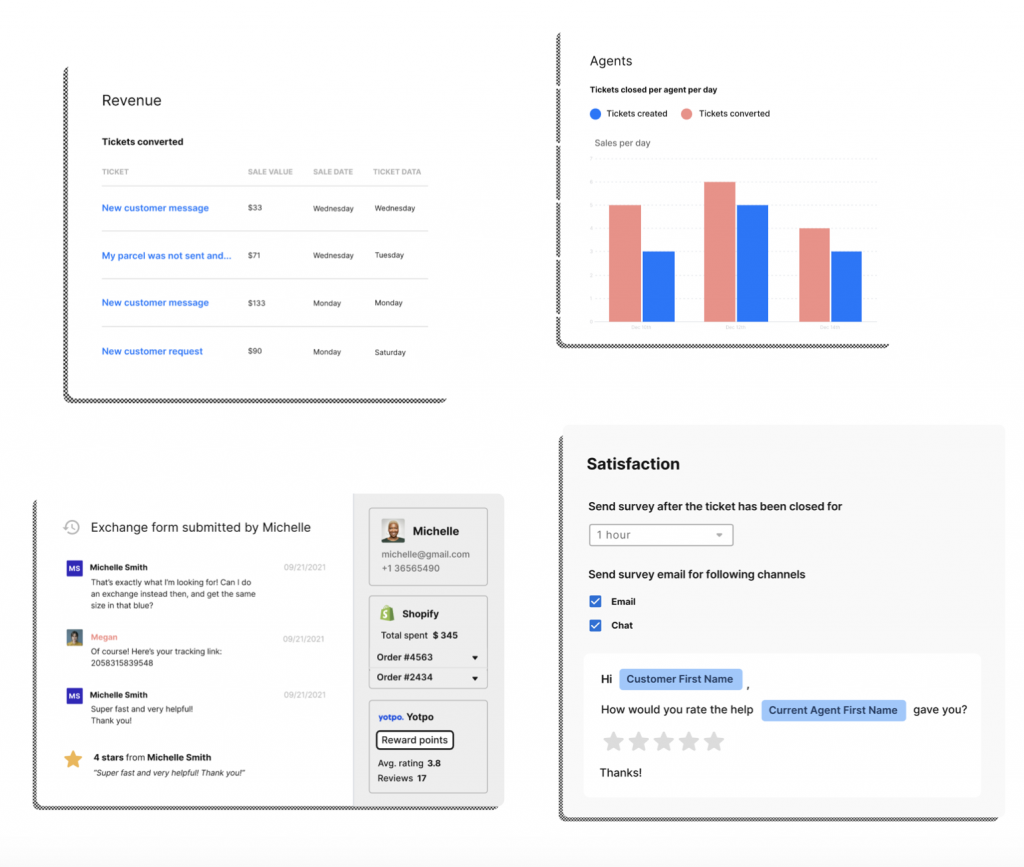 Gorgias is also very easy to use. It can be accessed from any device, and it offers a user-friendly interface that makes it simple for businesses to get started and for teams to collaborate on customer support.
I suppose they practice what they preach: Gorgias also offers great customer support. The team is available 24/7 to help businesses get started and to answer any questions that they may have.
Features
Integrates with Shopify and other big ecommerce platforms
Live chat
Social media integrations for social listening and support
Email sync'ing and automations
Great dashboards and reports for tracking order status, service rep performance, sentiment analyses, and many more enterprise-grade tools
Order management, SMS, and other ecommerce specific add-ons
Integrations
Integrates with Shopify, Klaviyo, Facebook, Instagram, ShipBob and multiple SMS apps
Customers
Customers include Steve Madden, Olipop, Marine Layer, and Bokksu
Pricing
$50/month for 300 support tickets/month, on up to $750+/month — you can add automation for $25/month
2. Zendesk: best all around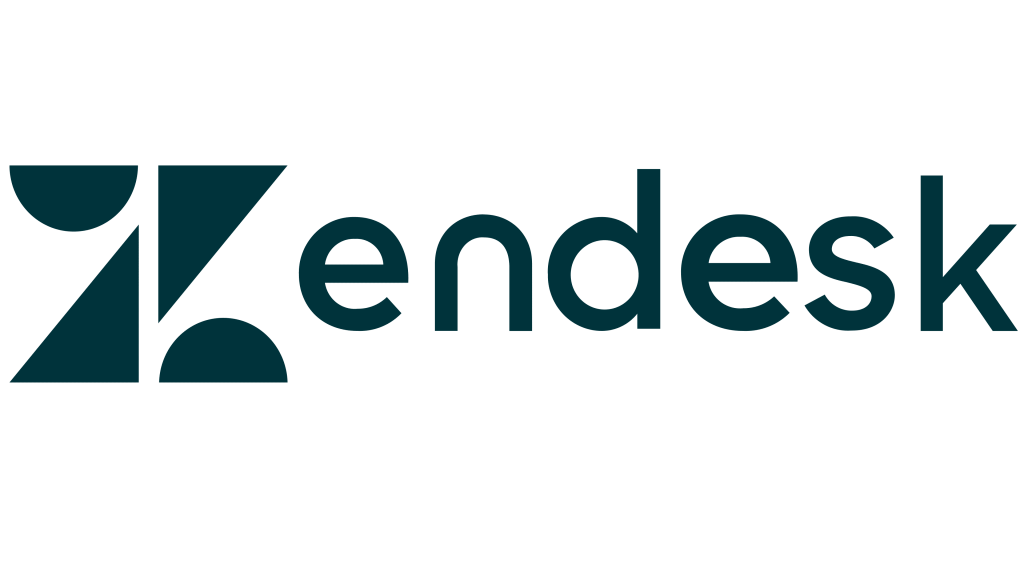 Zendesk is a customer support software that is designed to help businesses manage their customer relationships. It offers a variety of features, including ticket management, customer profiles, and reporting tools. It has perhaps the biggest index of integrations with other software tools, including Salesforce, Google Apps, and Slack. It's one of the most comprehensive and maybe the best known of all customer support software tools.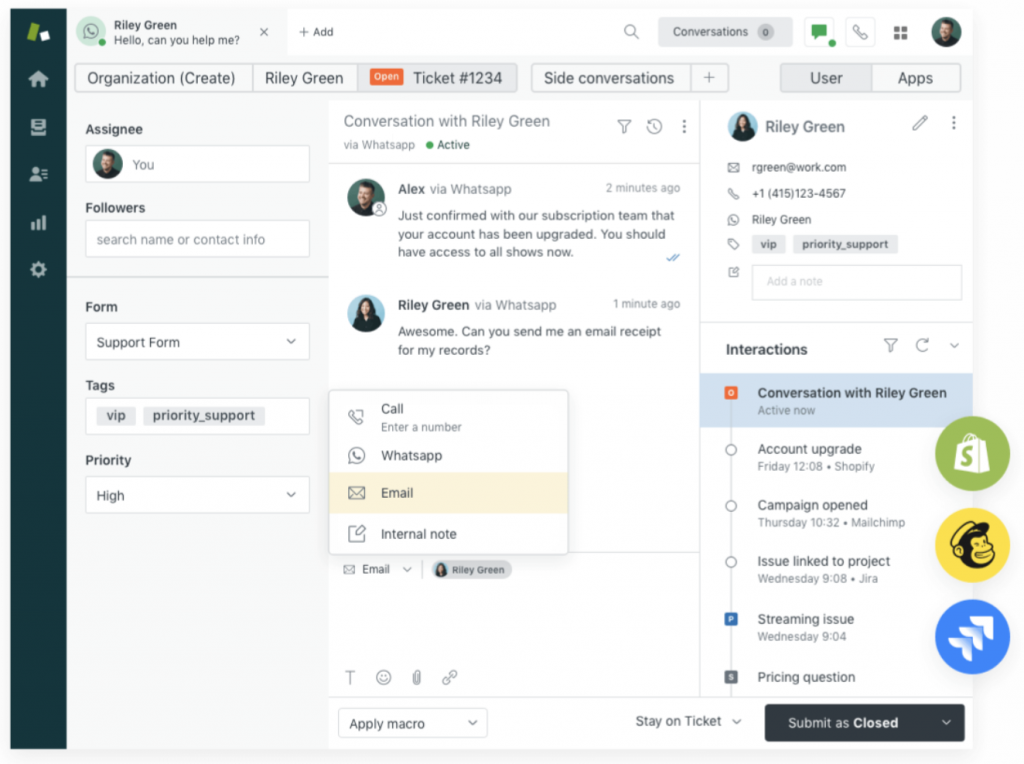 Zendesk also enables businesses to build robust, customizable help centers and forums — which helps reduce cost and operational burden. Zendesk also has AI chatbots so you can use automation to make sure customers never have to repeat themselves. I've used Zendesk many times and have been happy with it.
Features
Supports customer service via live chat, email, social, and voice
Create help centers to proactively answer customer questions
Huge marketplace of over 2,600 integrations and apps to customize your Zendesk instance
Slick interface that works for small and large teams
Create AI chatbots
Integrations
Integrates with Shopify, Jira, Trello, TrustPilot, Intercom, Recurly, and of course their own CRM solution
Customers
Customers include Mailchimp, Siemens, Khan Academy, Uber and Tesco
Pricing
Standard plans start at $49/agent/month. It also offers a free trial.
3. Help Scout: best for smaller businesses

Help Scout is a leading customer support software that allows businesses to manage customer support tickets, track customer interactions, and collaborate with their team to provide better customer service. Help Scout also offers a variety of features such as a knowledge base, chatbots, and a customer feedback portal to help businesses provide the best customer service possible. Manage all your customer conversations in one powerful platform that feels just like your inbox!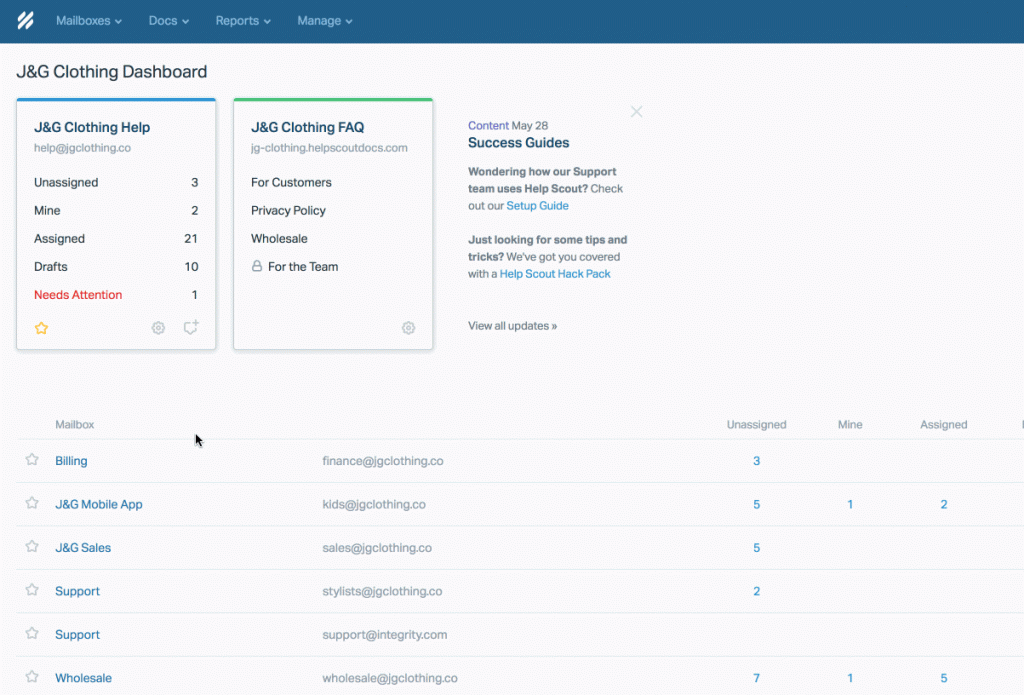 We love it because it offers the best pricing for small and medium sized businesses. It lacks some of the shiny bells and whistles and unlimited integrations, but it's just as powerful as some more expensive tools.
Features
Shared inbox
Messaging
Live chat
"Create a workflow" function to eliminate manual support tasks
Reporting data that rivals Zendesk and Gorgias in quality
Integrations
Integrates with Salesforce, Segment, Slack, Mailchimp, Jira and many more
Customers
Customers include MixMax, Trello, Honey, Yeti, and Spindrift
Pricing
$20/user/month, making it one of the most affordable options available
4. Front: slickest UI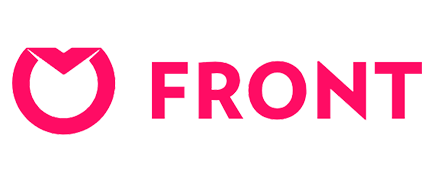 Front is a customer support software that enables businesses to communicate with their customers through a help desk and a knowledge base. Connect all communication channels to your team inbox — email, SMS, WhatsApp, social media, live chat, etc. Plus, get a 360° view of all customer information next to every message, so everyone is an expert on who they're communicating with.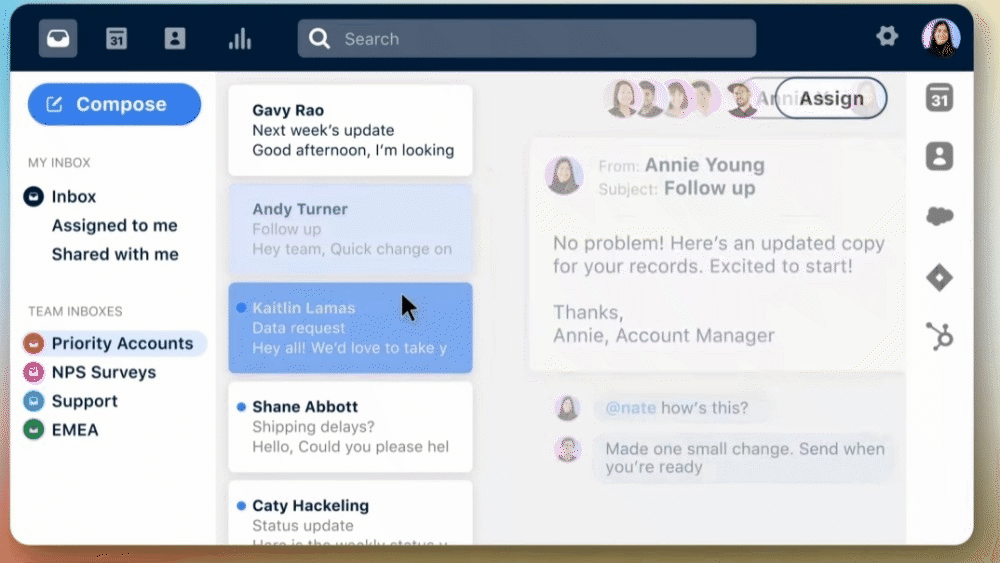 Front is a really modern tech company. They're one of the newer customer support tools, but they've hit the ground running by raising a ton of money, onboarding thousands of businesses and launching new features monthly. One of the best things about Front is its customer support. The team at Front is always available to help businesses get set up and started using the software. They are also available to help businesses resolve any issues that may arise.
Features
Connect SMS, WhatsApp, social media and more to a unified inbox
Live chat function
Customer information at your fingertips as you browse the tool
Analytics with SLA's, team performance, performance to goal, and more
Integrations
Integrates with Salesforce, Jira, HubSpot, Gmail, Drift, ClickUp, Github and more
Customers
Customers include GoDaddy, Cisco Meraki, Workday, Carvana, Checkout.com, Flexport and more
Pricing
$19/user/month, but you must commit to two users. So in reality, it's $38/month.
5. Freshdesk: best onsite and call features

Freshdesk is owned by Freshworks, a company with a suite of tools that includes HR software, sales software, and even marketing tools.
Freshdesk a cloud-based customer support software that allows businesses to support their customers through email, phone, and chat. It also offers a help desk solution that allows businesses to manage and track their customer support tickets. Like many of the other tools on this list, it operates in an omnichannel fashion — unifying social media, email inboxes, and call centers.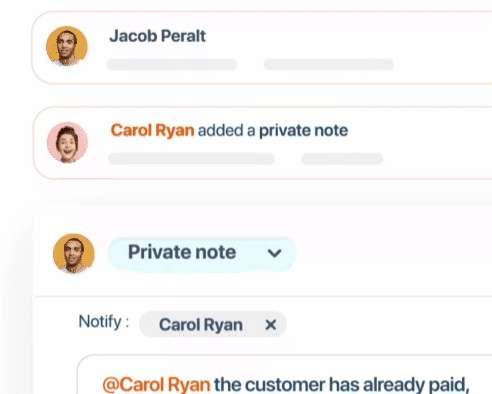 Features
Live chat function

Simplified, automated scheduling with customers
Similar reporting and automation capabilities as Zendesk and Help Scout
Seamlessly connects all channels under one product
For phone support: powerful routing engines that dramatically reduce call wait times and achieve smarter escalations
For onsite support: schedule service teams efficiently based on availability, proximity and skillset

AI-powered chatbots
Integrations
Integrates with Salesforce, Jira, HubSpot, Gmail, Drift, ClickUp, Github and more
Customers
Customers include GoDaddy, Cisco Meraki, Workday, Carvana, Checkout.com, Flexport and more
Pricing
$19/user/month, but you must commit to two users. So in reality, it's $38/month.
6. Salesforce Service Cloud: best for enterprise businesses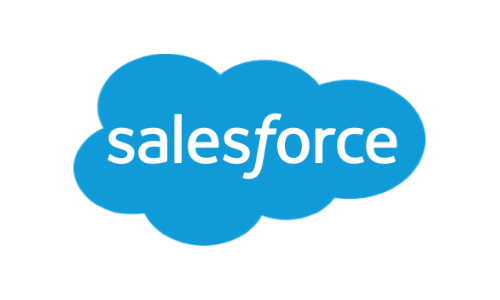 Salesforce Service Cloud is a customer support software that enables businesses to connect with their customers and deliver efficient customer service. It offers a suite of tools to help businesses manage customer support operations, including a help desk, chat, and call center. Salesforce Service Cloud also offers a variety of reports and analytics to help businesses measure the performance of their customer support operations.
And because it's part of Salesforce, you can take advantage of the huge suite of products in Salesforce's portfolio, including CRM, Marketing Cloud, Datorama, and more.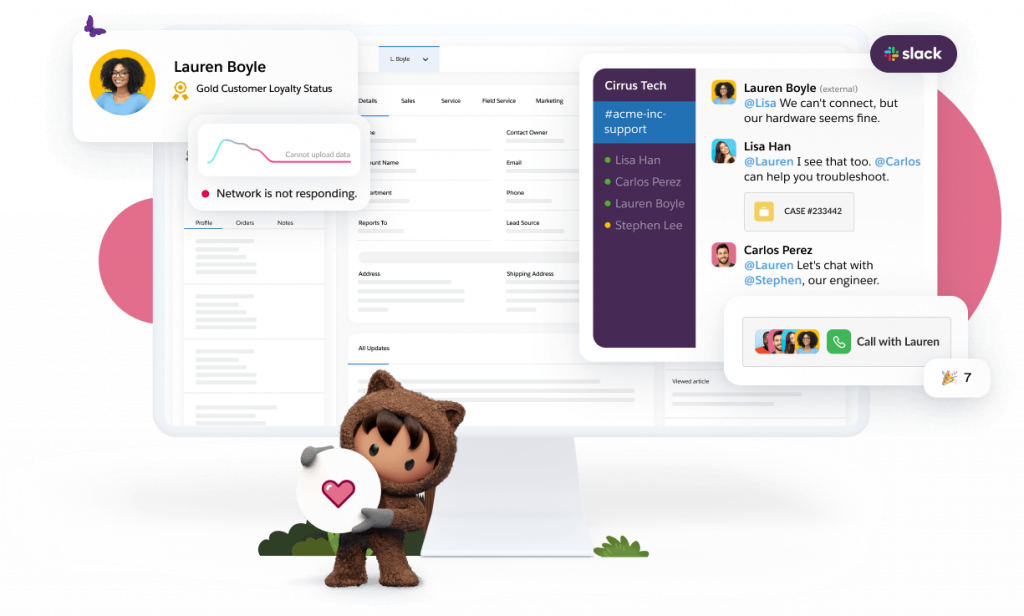 Because it's Salesforce, there's also some really sophisticated features, including AI chatbots, field service for "blue collar" companies, and a heck-of-a-lot of integrations. But, because it's Salesforce, there's a learning curve.
Features
Support customer interactions on any channel
Automate business processes with intelligent workflows
Uplevel call center management with smart productivity tools
Get shared, actionable insight into every customer interaction
With Customer 360, you can see every customer interaction from the first click-through, last purchase, and beyond — equipping your sales and support staff incredibly well
Integrations
Integrates with all Salesforce products, Mailchimp, Slack, Quickbooks, Docusign, LinkedIn, Dropbox and more
Customers
Customers include Southwest, PayPal, Sun Basket, and a million others
Pricing
$25/user/month
7. LiveAgent: most marketer-friendly

LiveAgent is one of the best customer support softwares in the market. It helps businesses to provide better customer support and increase customer satisfaction. LiveAgent is a simple and easy to use software that makes it easy for businesses to manage customer support. It also helps businesses to track and analyze customer support data to improve customer support services.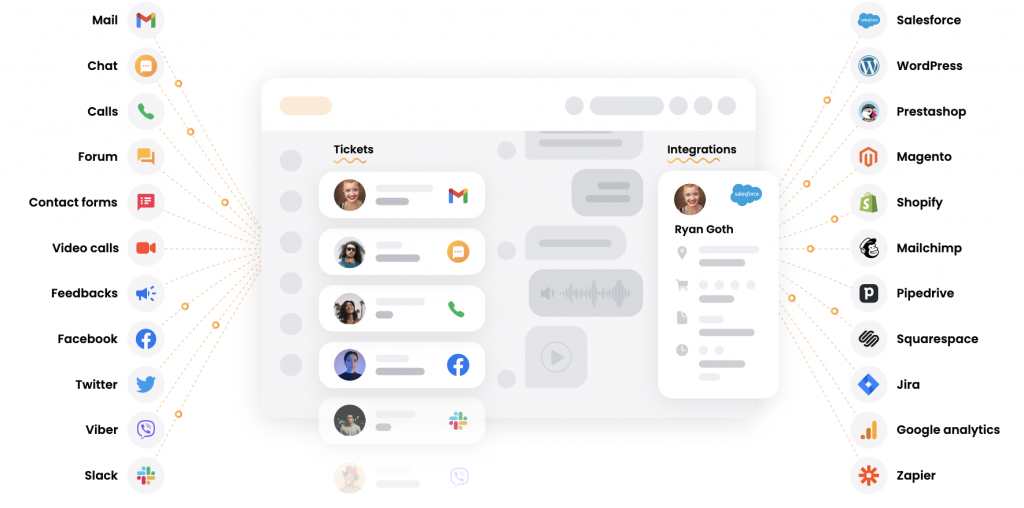 I love LiveAgent because it's marketer-friendly. At higher priced plans you can do native video calls, phone transfers and IVR. Plus, it has integrations with tools marketers use like Zapier and Google Analytics, making it easy to scale with and analyze performance.
Features
Ticketing system, live chat, social media, call center tools, and knowledge base
Unlimited chat and ticket history
Time rules for replies + other automations
Custom features for certain niches like ecommerce, finance, legal and accounting
API
Integrations
Integrates with Squarespace, Shopify, WordPress, Pipedrive, Jira, Salesforce and more
Customers
Customers include Forbes, Airbus, USC, Nascar and more
Pricing
$15/month/agent. There is a very limited free tier as well.
Conclusion
Yes, there are a lot of things to consider when choosing the best customer support software tool. Namely…
Price
Number of agents
Features and functions you need
Don't pay for a Salesforce if you don't need a CRM or an enterprise solution. It's just not worth it. For some small teams, solely a live chat software may suffice for all your customer support needs. And some of those are free!
Choosing the best customer support software for your business can be a daunting task. However, by taking the time to research your options and compare features, you can find the perfect solution for your needs.
We hope that this article has helped you to better understand the features of the top customer support software programs on the market.
Also read:
– The 7+ Best AI Writing Tools
– The 11 Best Ways to Generate Leads for Any Business
– The 13+ Best Webinar Software Tools