Latest posts by Mark Spera
(see all)
Fashion blogging, like any lifestyle blogging, can be personally rewarding and even lucrative if done well.
When I started my career at Gap Inc., I worked on the 3rd floor of one of Gap's corporate offices in San Francisco. Just down the hall from me sat a lovely blond girl who was always getting merchandise sent to her desk from top fashion designers — Kate Spade, David Yurman, Gucci, etc.
She was really pretty, so I thought maybe she had a lot of admirers?
I came to learn that girl had a side business as a fashion blogger. In fact, she's quite successful. Her name is Blair Eadie and her blog is Atlantic // Pacific.
She started her fashion blog in 2010 and by 2012 when I was working with her at Gap, she had a couple hundred thousand followers (I ran into her again a few years ago in New York).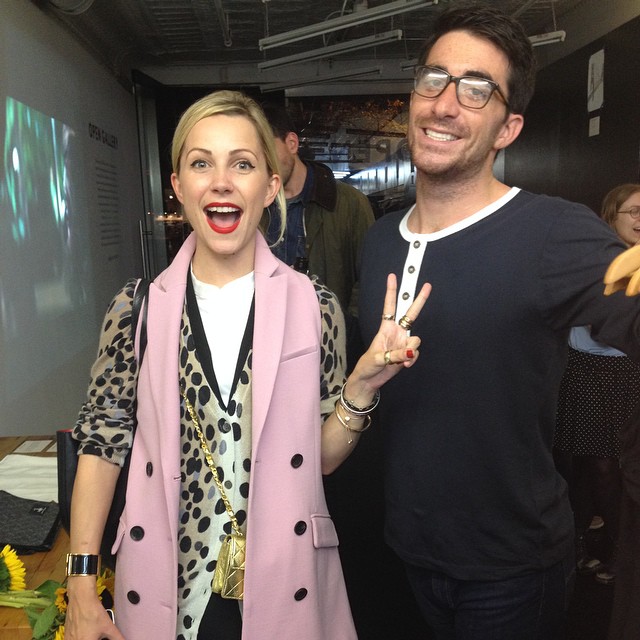 Today, Atlantic // Pacific seems to have an even larger following and it appears Blair is monetizing her blog through ads and affiliate sales from readers who buy the items she wears. 
According to GrowthBar, Blair's name and blog are searched well over 10,000 times per month. In combination with her massive email list, Blair's blog is quite successful.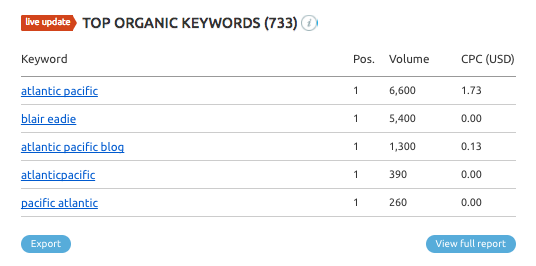 Blair's success isn't exactly normal. There's a lot of competition in fashion blogging. But because the industry is so massive there's usually enough room for everyone to carve out their own niche.
Plus, there's always your friends and family following to impress!
If your goal is to start a fashion blog, you've come to the right place. This guide will cover:
What to blog about and how to blog well

How to choose a blogging platform

How to set up a WordPress fashion blog
Want to learn the secrets to increasing web traffic on your blog? Sign up for our free SEO Bootcamp: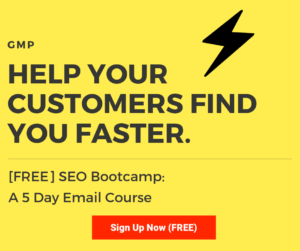 What to Blog About and How to Blog Well
Mechanically, it's quite easy to start a fashion blog. As steps #2 and #3 will show, you simply need to choose a blogging platform and a web host. Simple.
But in practice, fashion blogging is crowded. There are literally 152 million blogs in the world. It's tough to stand out, let alone dream of making a millions of dollars through affiliate endorsements, ads and sponsorships.
But, there are a ton of people who achieve their goals with a fashion blog:
For some, blogging is an artistic outlet.

Others view blogging like owning a small business. They like to make a few bucks, meet people and form relationships with followers
Some want to build a Blair Eadie or 

Sophia Amoruso

-esque cult following.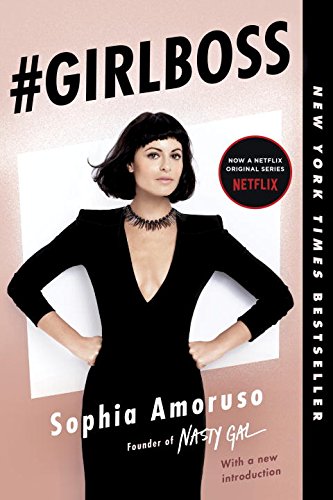 Regardless of which path you set out on, you need to do a few things well if you hope to acquire a following. 
1. Your Blog is You
You need to think of your blog as an extension of you. Only by doing this will you give it the time, love and care it deserves. What's more fun than curating a collection of blog posts that are truly you?
It sounds a little corny, but speak from the heart and use your unique personality as a differentiator. 
2. Be Different
Again, there are thousands, if not millions of fashion bloggers. Take an approach that is different. Fashion blogging is about standing out.
Think about the things you click on when you're browsing Facebook. Facebook is a microcosm of the internet. We're attracted to stories, blogs, websites and thoughts that are grandiose, wild and often a bit different. 
For one second, thing of your blog as a startup. The unique perspectives: the Ubers, Twitters and Snapchats of the world were unlike anything else and found success like that. Be different. Have a different perspective. Photograph and write about your most quirky fashion and lifestyle sensibilities.
3. Be Diligent and Post Often
If your goal is fashion blogging fame, a few bucks or just to flaunt your unique wears and perspectives, you need to be consistent with your posting. Organic traffic, a rabid following and monetization come from being consistent.
You don't have to post every day or anything, but try and post at least 3 times per month.
4. Share Your Blog
You have social media, friends and likely the email addresses of thousands. Use that to your advantage, especially in the beginning. Once your blog is in a place you're proud of (after 5 or 6 posts?) share it with the world!
5. Join the Fashion Blogging Community 
You don't have to invite other bloggers over to dinner or anything. But get into the mix. Your fashion blogging friends will see you as a new, committed blogger and are sure to share some of your best with their following. They were once in your shoes.
Alden, founder of EcoCult is part of the Ethical Writers & Creators Group. She keeps the group's badge on the right rail of her blog. Find a community and do your best to engage.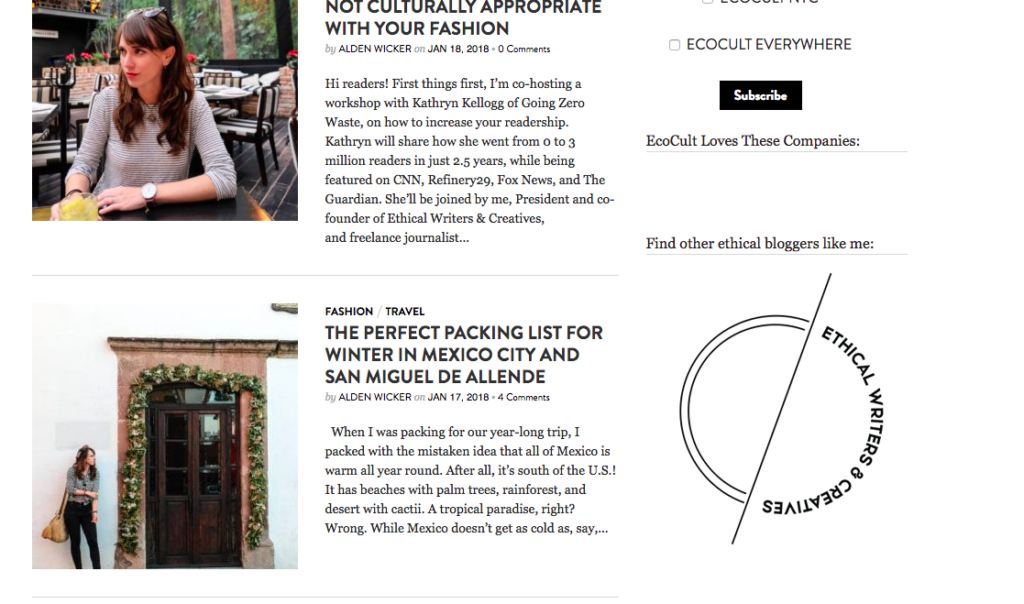 6. Email Your Followers 
You don't have to email them all the time. You can collect emails using a tool like Leadpages and email your list using Mailchimp. The internet is really easy and those tools will take an hour to implement and use.
Now you need to choose a blogging platform.
How to Choose a Fashion Blogging Platform
The next step is choosing the best blogging platform for your needs. Creating websites is ridiculously easy today. Most platforms will take you less than 15 minutes to launch a fully operable fashion blog.
To me, there are two best solutions for the new fashion blogger. You've probably heard of both platforms: Tumblr and WordPress.
The Fastest Solution
If you're looking for the fastest solution to simply get your looks onto the internet, you might think about Tumblr. Tumblr is a hybrid blogging platform, social network. It is a very visually-focused blogging platform, which makes it a solid choice for fashion bloggers. 
It's a totally free service which offers yoursite.tumblr.com address for your blog.
This is one Tumblr blog. The platform offers a reasonable suite of custom templates to give your blog a bit of the look and feel you want.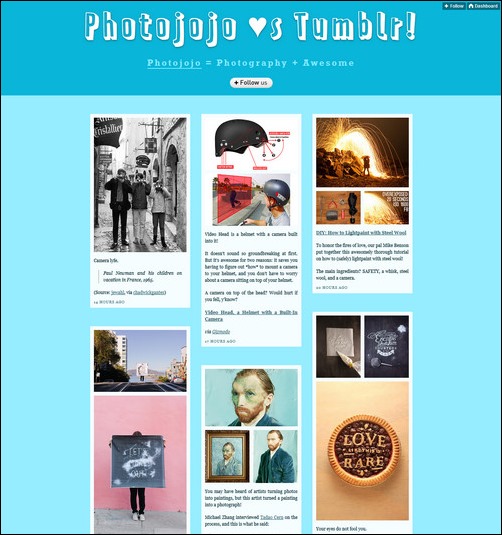 Tumblr is a blogging platform and a social platform. When you log into your account you will see a newsfeed that displays other Tumblr blogs. Others will see yours too!
However, Tumblr is not good in the following ways:
You don't own your domain. Remember, you have a yoursite.tumblr.com domain name. It's a little less professional.
No organic traffic! Tumblr is really bad for search engine optimization. There won't be any organic "discovery" of your blog, meaning your blog won't show in Google searches.
You can't collect email addresses with Tumblr or sell product. You can't add custom plugins to do things like collect email addresses and monetize. So Tumblr is only for the hobbyist blogger.
The Best All Around Solution
Tumblr is great for hobbyists, but if your ambitions are higher than that, you should use WordPress to start your fashion blog.
WordPress takes a few minutes to set up and lets you create a beautiful blog, collect emails, sell products and much more. WordPress has 50,000+ plugins that allow you to do just about anything.
As with Tumblr, you don't need to know how to write code to use WordPress.
WordPress is used by over 70 million bloggers. The reason is because it's completely customizable and looks, feels and is your own website.
Plus the themes for fashion bloggers are great, meaning you can create a beautiful user interface. A couple WordPress fashion blog examples are below.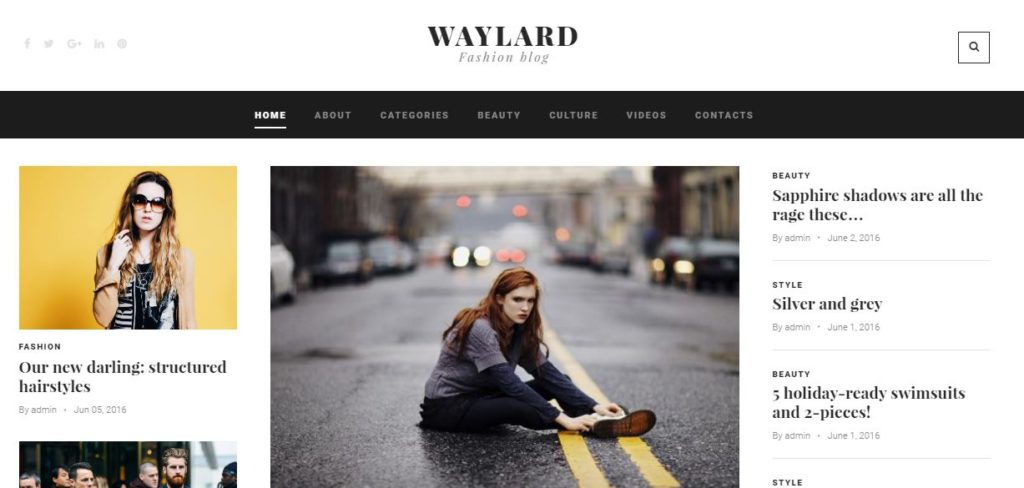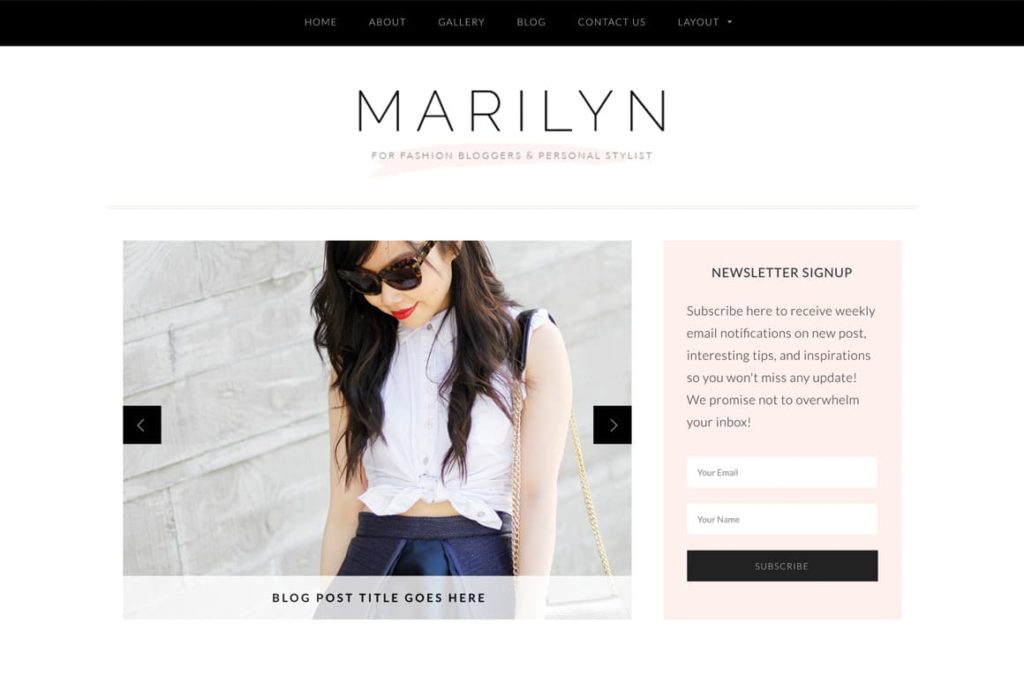 Tumblr and WordPress are both totally viable fashion blogging options. But, make sure to choose wisely from the get-go. It's a pain to have to migrate a blog to a new platform once you've already gotten going.
How to Set Up Your WordPress Blog 
Tumblr hosts your blog for you. That's why you are stuck using yourdomain.tumblr.com. Tumblr makes sure that your website appears on the internet for all to see.
With WordPress, you need to do the hosting yourself. That makes it just slightly less foolproof than Tumblr. But follow these steps and you'll be up and running in 10 minutes.
(Also read: How to Start a WordPress Blog)
1. Sign up for WordPress.org
First, up and download WordPress.org (not .com).
You'll notice WordPress is free!
Again, that's because you have to host it yourself.
2. Choosing Your Hosting Service and Picking Your Website Name
There are a whole number of web hosting services. For WordPress, there's one that is particularly easy: Bluehost.
This blog is a WordPress blog hosted by Bluehost.
We have a deal with them that gets you a free domain name and over 60% off on web hosting. Get it below for $3.95/month if you're interested.
→ Click Here to Get 60% off Your BlueHost Hosting ←
Bluehost has been specializing in WordPress hosting for 13 years. They're legit.
Bluehost allows you to buy and host your domain name in one place. They have free custom support and your website is always live on the internet for your friends and followers to see!
If you're ready to get started, click here to go to Bluehost.
Click "Get Started Now."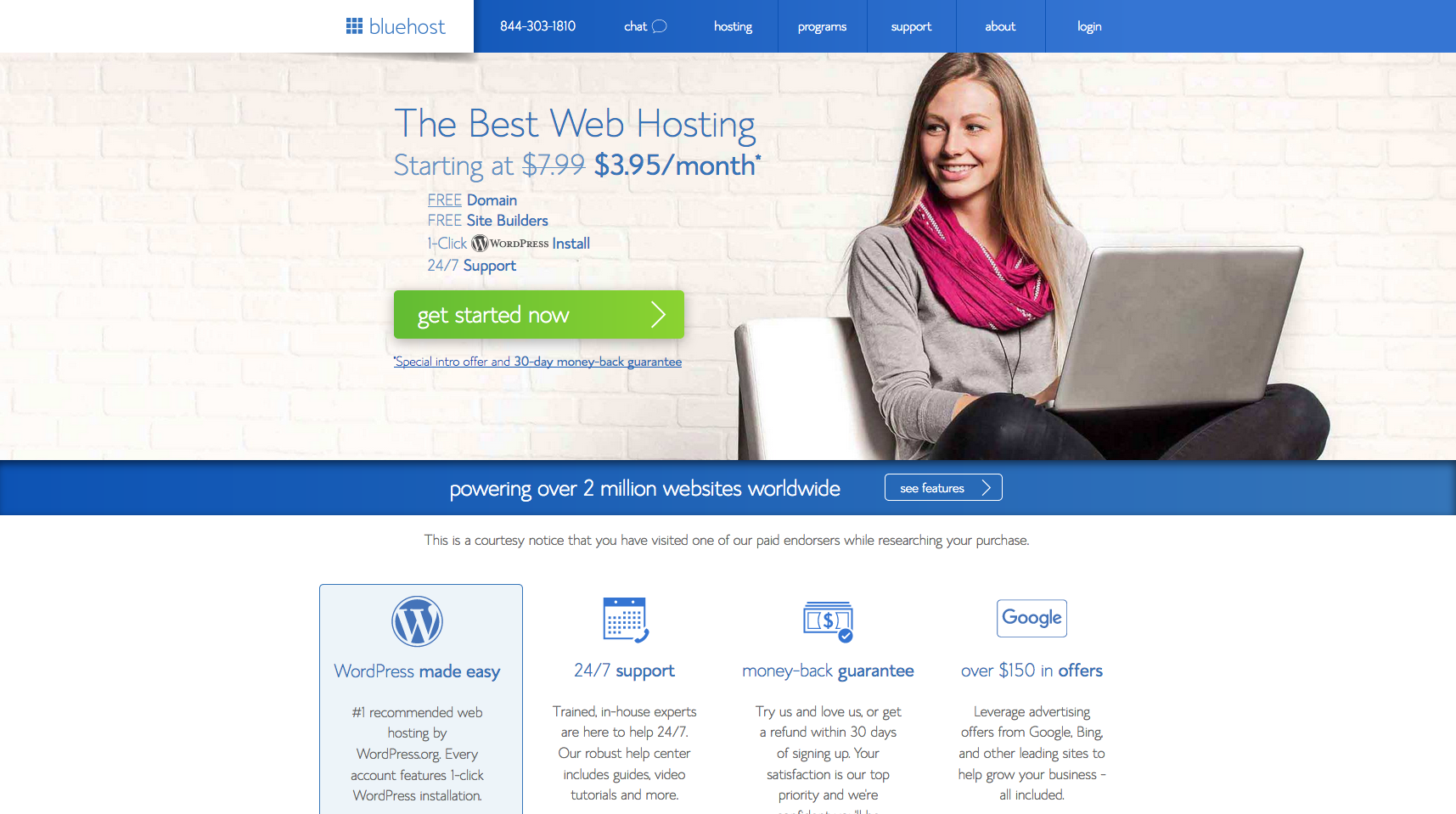 Choose your plan. Basic is just fine.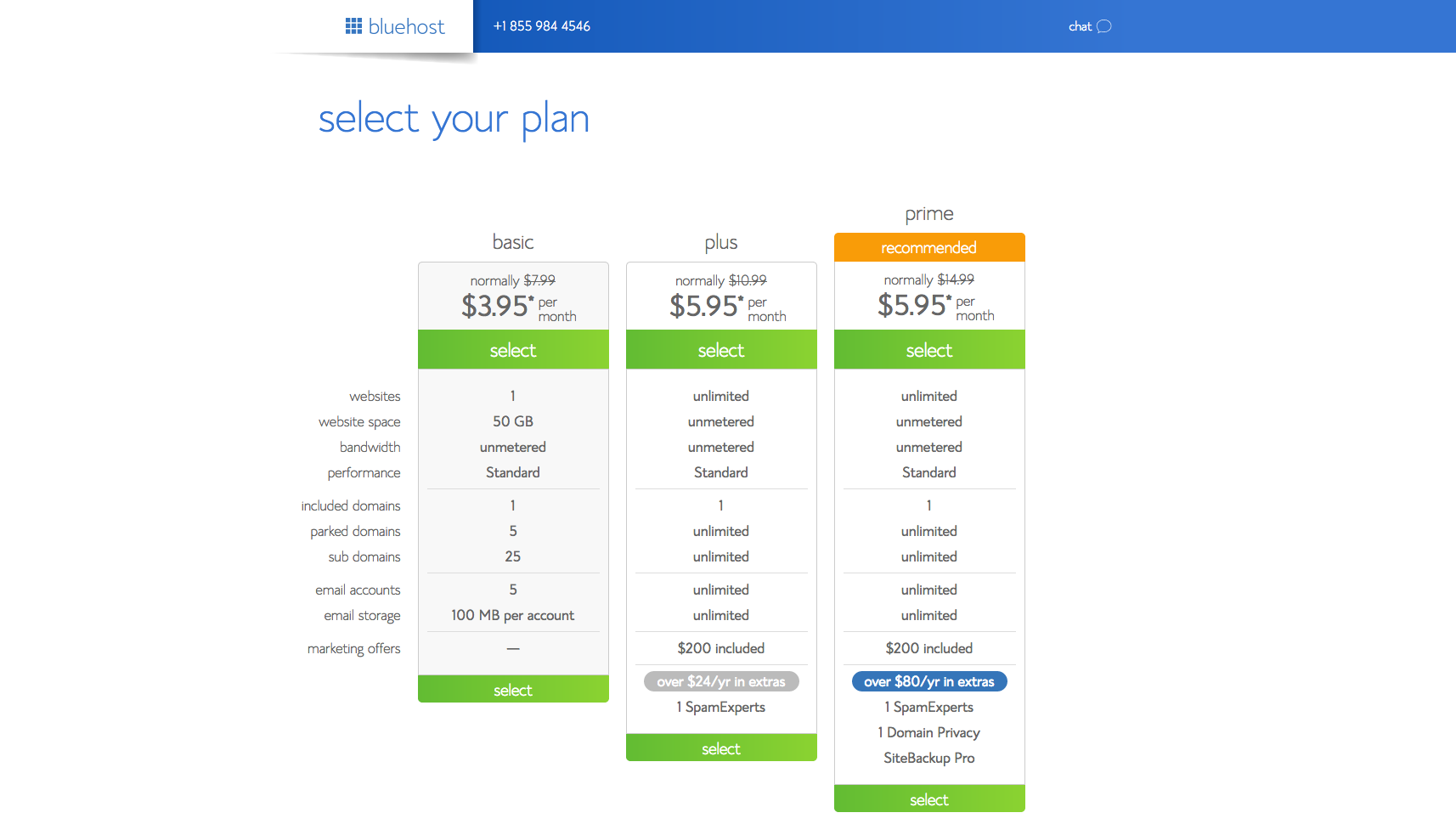 At this point, you will choose your domain name.
Bluehost actually allows you to choose your domain name later too if you're not quite ready to make the decision.
If you go the Bluehost route, we would love for you to use our link (you get a discount, we get a kickback, everyone wins).
→ Click here to Claim this Exclusive Bluehost offer ←
3. Install WordPress
All that's left is installing WordPress. Navigate to the Bluehost cPanel and click "Install WordPress."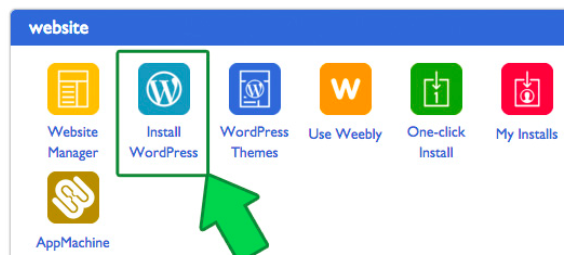 Select your domain name for installation. Hint: this should be the one you just chose!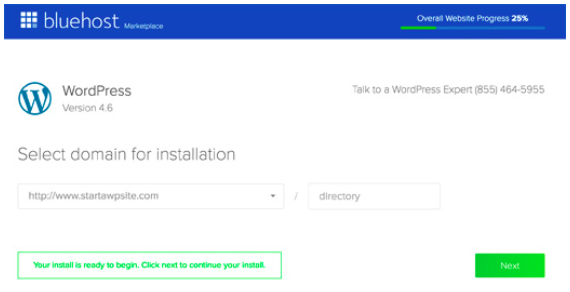 Create your site title, username and password.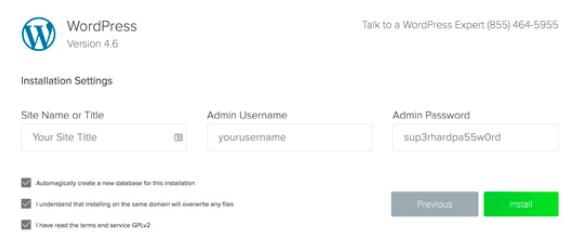 Install WordPress.
Once WordPress is finished installing, you will see the success notice in the top header bar.
Click on the WordPress login link. This will bring you to the the WP dashboard.
Here, you will customize your fashion blog to make it your own. It's as easy as can be and there are a ton of free themes to choose from.
Enjoy Your Fashion Blog
Enjoy starting your fashion blog. Flex your photography, written, fashion, design or lifestyle muscles with your blog. Remember, it should be uniquely yours.
Once you're done creating your blog and you develop a following, you'll have to read our post, How to Monetize Your Blog.