Latest posts by Hailey Friedman
(see all)
With tons of competing projects and tasks, most growing businesses require some form of project management software.
From daily admin work to content creation, to product features and engineering requests, the modern workplace can get really complicated.
Seriously complicated.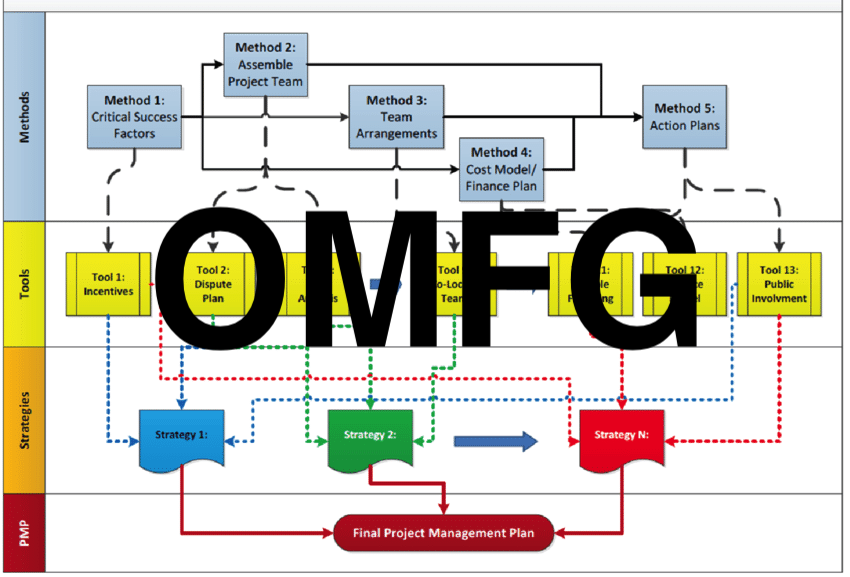 Some companies hire project managers, as organizing the work is vital enough to warrant a salaried role to manage all projects.
But not every company can afford a project manager, and not every company is capable of managing projects without support.
If you're a business owner contemplating your plan for project management, your first stop should be a project management tool. The best project management tools are Monday.com, ClickUp, Asana and Trello.
What are Project Management Tools?
As much as we'd like to operationalize every part of our business, we know that it's not really possible.
Project management software tools help businesses and individuals plan, organize, prioritize, and manage the lifecycle of their projects. Some tool capabilities are more extensive, allowing businesses to create CRMs, budget estimates and strategic plans based on the workflow data.
Every little task that a business needs to complete falls through the cracks sometimes — emailing a client update, hosting a training webinar, reconciling invoices, you name it. That's where project management tools come in, to keep every task in one filterable, accessible place for organizations to find, examine, and work on.
They're also a great way to ensure accountability amongst team members and leaders.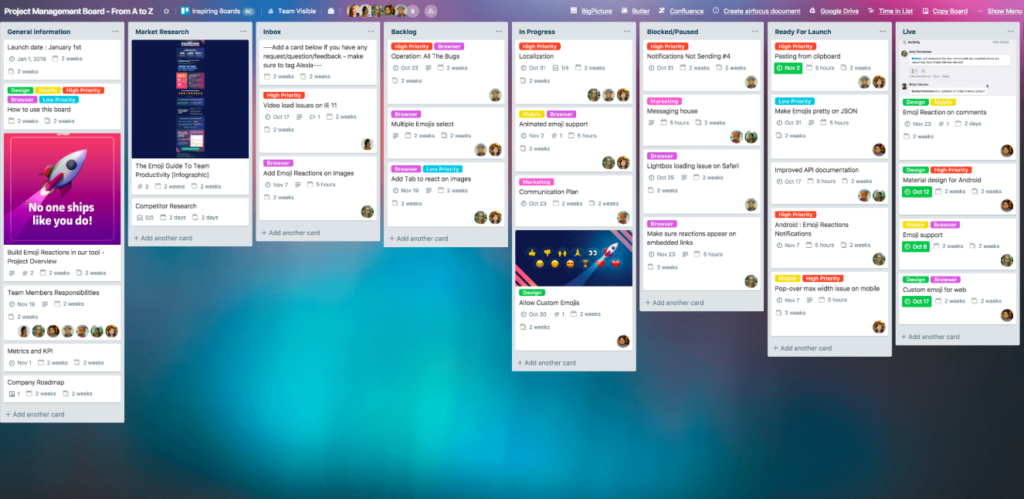 How do these tools work?
Most project management tools allow you to map out multiple projects' scopes, timelines, tasks, and individual responsibilities.
Oftentimes, you can categorize projects into a hierarchy system that helps you prioritize them in order of importance.
Project Information: With most tools, you can add a project name, details, collaborators, deadline, and comments. 
Assign Tasks: You can assign tasks to different team members, perform time tracking, and encourage accountability and transparency.
Send Notifications: Most project management tools automatically send notifications to various collaborators when the dude date has passed or is near approaching. 
Various Templates: Not all projects or tasks look the same. You might want a different template view for marketing strategies, performance management, contact information, and more. Most project management tools offer a variety of templates for any project.
Calendar Views: The best tools also allow you to see a calendar view of all your projects and tasks, sometimes with different colors to signify different statuses in a project cycle, or to indicate the type of project. 
Modification and Custom Fields: What happens if you map out an entire project, only to learn that the deadlines, deliverables, and tasks have changed? Project management tools should allow enough modification and adjustment to change a project's details, as external factors may influence one or more aspects of a project. 
Easy Collaboration: Project management entails coordinating different teams and individual responsibilities into a cohesive workflow. To do that, project management tools must have easy collaboration features, from live editing and comments to conversations and sometimes, even video conferencing.
Signify Completion: You can also "complete" project tasks either by checking a box, moving the task into a different category, commenting that it's ready for the next collaborator, and so on.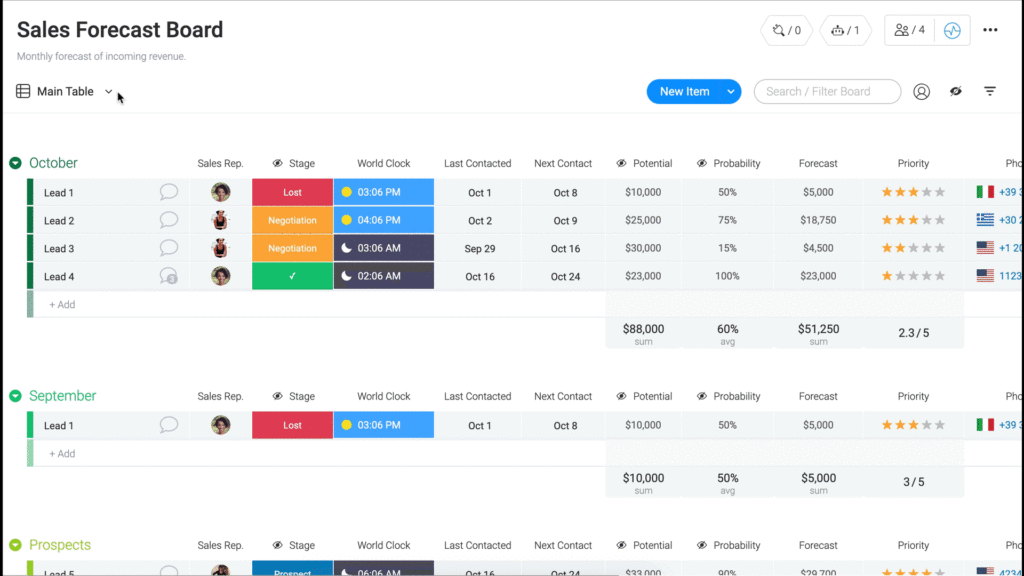 Comparing Monday vs. ClickUp vs. Asana vs. Trello
To be honest, you can't go wrong with any tool on this list. All four are modern and will make your workflows and team collaboration much easier. Especially if you're an agency with lots of employees and clients or a SaaS business with an engineering backlog, you'd be smart to try out one of these tools.
Monday.com: Best All-Around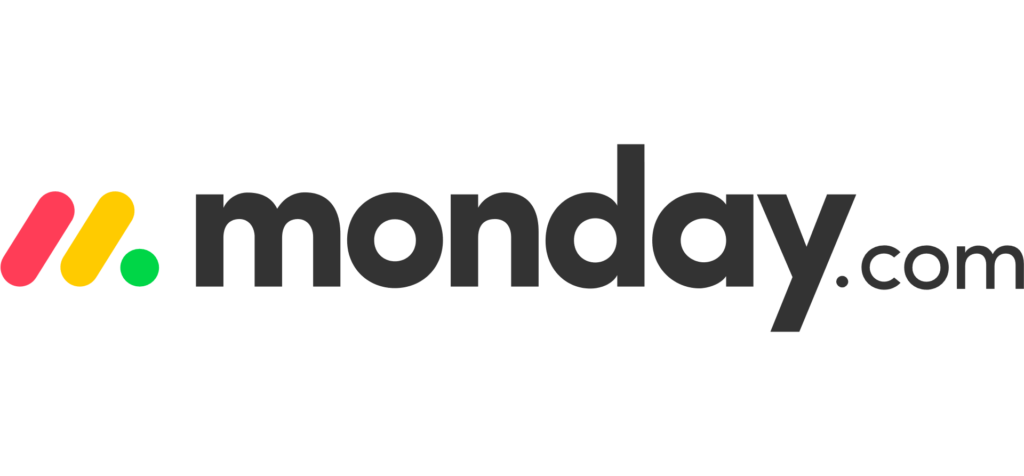 Monday is a secure project management tool that has a very easy, user-friendly Interface. I've used Monday for multiple projects. It enables you to set up multiple projects, tasks, resources, and more. It's available for both desktop & mobile devices. Monday is perfect for both individual and team work, and has a sleek interface for easy navigation. Plus, there's a quick learning curve, so your team can begin using Monday quickly.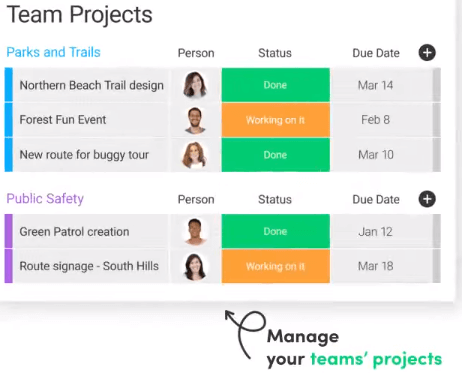 Features
Custom dashboards and templates so you don't have to start building your boards from scratch
Live Collaboration
Automated workflows
Progress and time tracking
Email notifications
Due dates alerts
It also integrates with Microsoft Teams, Excel, Slack, Dropbox, Slack, Mailchimp, and more so that you can produce no-code no-code apps and integrations with tools your organization use.
Templates
Campaign Planning
Portfolio Management
Sales
Roadmap
Content Calendar
Contacts
Weekly Checklist
Plans and Pricing
Individual: up to two users, free
Basic: $8/ seat, per month
Standard: $10/seat, per month
Pro: $16/seat, per month
Enterprise: Custom pricing and packages
ClickUp: Best for Startups

ClickUp offers many functionalities as a project management tool, including task management, customizable notifications, team member assignments, and reports. This project management tool is especially effective for projects with many tasks that need checking off each day. The Agile Development function is especially attractive for product management, code collaboration, sprint point systems, and GitHub integration. In my experience, ClickUp is the most affordable app on this list, but it's not quite as user-friendly as Monday, Trello and Asana. I also have trouble locating comments on a task — which makes collaboration a little less than ideal. All of this is to be expected, as it's the newest tool of these four. It's also the most affordable.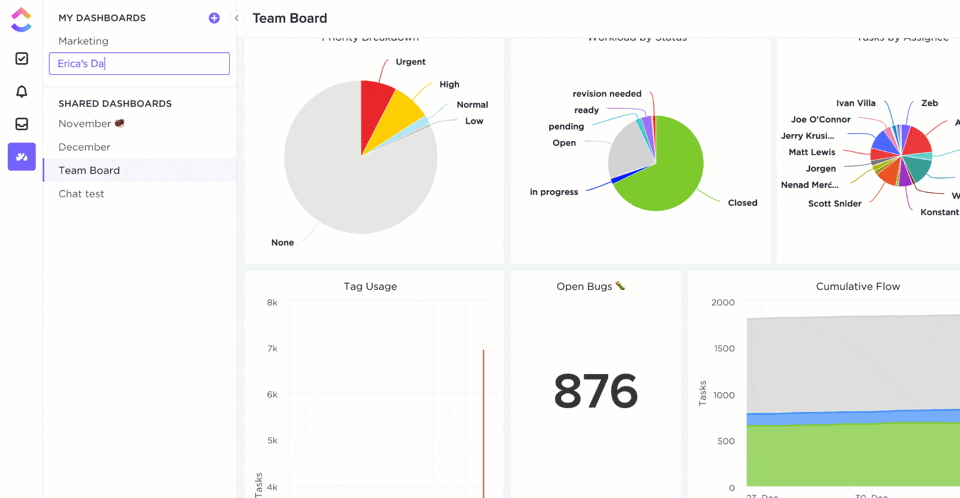 Features
Customizable tasks and notifications
Real-time collaboration
Chat conversations and comments
1,000 integrations
35 ClickApps with different functionalities
Notepad
Email
Kanban Board
To-do lists
Nested subtasks and checklists
Folder separations for teams and projects
Everything view (bird's eye view)
Support articles and video how-to's
Mobile apps
Templates
Mind maps
Task management
Agile
Marketing
Remote work
Product brief
Road map
Bug Queues
Priorities
Goal tracking
Workload
Plans and Pricing
Individual: Free forever
Unlimited (small teams): $5/user per month
Business (mid-sized teams): $9/user per month
Business Plus (multiple teams): $19/user per month
Asana: Best for Enterprise Businesses

Asana boasts one of the most seamless, user-friendly interfaces on this list, as well as the most robust automation capabilities. 1.3 million users and 100,000+ organizations use Asana, including companies like Pinterest, Uber, and United Way! Comparable to Monday in terms of user-friendliness and convenience, Asana was built for teams with product managers and developers. Asana enables ultimate customization for large companies. It also comes with an enterprise price tag.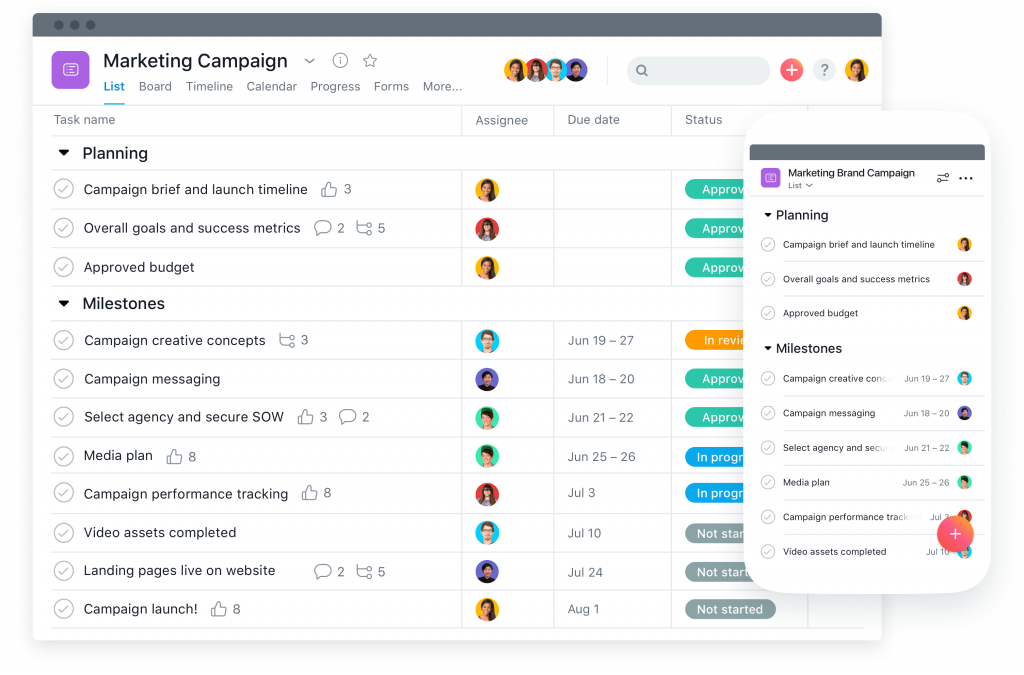 Features
Due dates and times
Attachments
Likes
Comments
Messages and conversations
Multiple project tasks
Approvals
Proofing
Team pages
Status updates
Milestone reports
Permissions
Privacy controls
Guest users
Automations
Start times
Mobile apps
Integrates with hundreds of tools like Salesforce, Slack, Gmail, and more.
Templates
Agency collaboration
Marketing campaign
Event planning
Social media calendar
We production
Business strategy plan
Project plan
Onboarding checklist
Vendor management
Meeting agendas
Account tracking
Pre-sales deal support
Customer feedback
Plans and Pricing
Basic: Free
Premium: $10.99/ user per month
Business: $24.99/user/month
Enterprise: Custom packages and pricing
Trello: Best for Freelancers

Trello is an affordable project management tool that offers immense collaboration features and extensive editing and customization. It's one of the first project management tools — which means it's pretty sophisticated. Like the other tools, Trello has a free plan that I think is incredible for freelancers. It has a friendly interface that will make your work fun! You can create checklists, set deadlines, and break your project into smaller steps.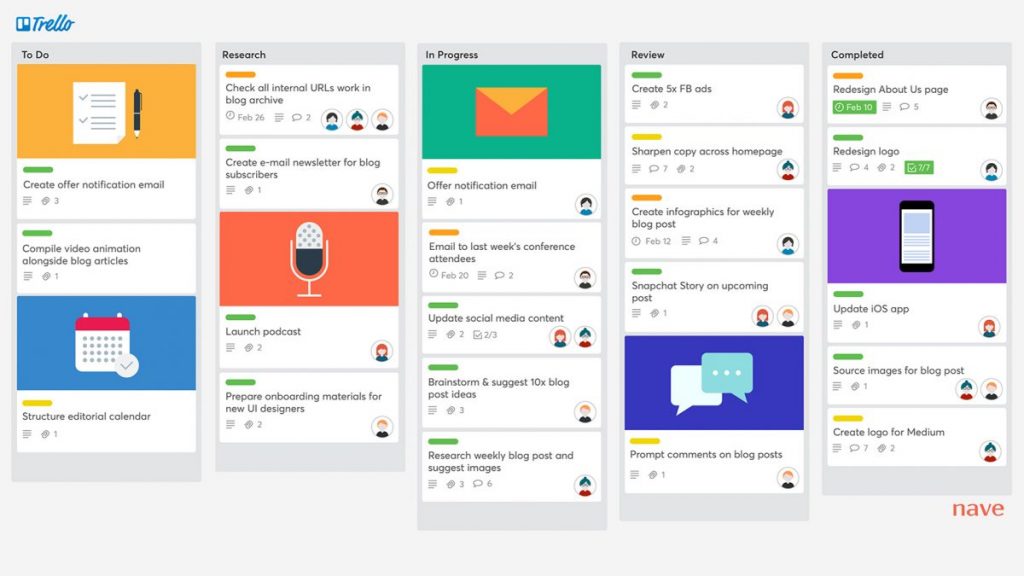 Features
Quick overviews
Drag-and-drop and in-line editing
Progress checklist
Attachment uploads
Data filters
Automated notifications
Activity logs
Data encryption
Team members or group assignments
Due dates notifications
Filters
Information retrieval and backup
Customer support
Mobile apps
Discussions and conversations
Power Up calendar
Templates
Personal productivity
Daily task management
Company overview
Project management
Remote work
OKRs template
Client workflow
Agile
Teaching language
New year, new template
Plans and Pricing
Free
Standard: $5/month per user
Premium: $10/month per user
Enterprise: $17.50/month per user, with discounts as team members increase
How to choose the right tool?
Microsoft Excel and Gantt charts are traditional project management tools, while Monday, Asana, ClickUp, and Trello are all modern. Before you choose a project management tool, follow these steps to ensure you pick one consistent with your business's needs.
The ideal tool should have some aspect of the following:
Customer Service: Sometimes new tech, including project management software, isn't easy to grasp in one go. Team members should feel supported, with the ability to reach out for customer support with relative ease.
Mobile Apps: Everything is on the go these days. Companies and team members need more flexibility now than ever, especially with the rise of work-from-home models. Project management tools should offer both a web version and mobile apps to smooth out service and maintain flexibility.
Integrations: Integrations are a great way to maximize project efficiency. If you use more than one app in your workflow, from Zapier to Toggle, Google Docs to Salesforce, your project management tool should offer reasonable integration.
User-friendly Interface: Project management tools should increase efficiency. The last thing you need is for team members to take longer organizing projects because the project management software is old, buggy, and difficult to work with.
Customizability: In an era of constant change, businesses need project management tools that can handle custom fields and customizability to make project entries as accurate as possible.
Ready to get started? We'll shortly cover some of the features of common project management tools; however, you should first understand what you want to get out of them before you make a purchase. Follow these steps before you take the plunge into project management software.
1. Record Your Needs
Outline exactly what you need from a project management tool, including your performance goals. Are you looking for something to keep your fast-moving projects on track? Looking to perform resource management or performance management for a specific employee? Want to get your team more competent in meeting due dates? Engineering and product management?
Or perhaps you're looking for a cost-effective way to track your company spending. No matter the goals, write them all down so you can compare them with the results of project management tool performance.
2. Evaluate Budget
Some project management tools get pricier depending on your staff size; some are even pricy for small teams. If you have a larger organization, you might have a bigger budget than a small team of a few people. But many tools base their prices on the size of your team, which works proportionately.
Record your budget and take notes about each project management tool's costs. Most tools are subscription-based. ClickUp and Trello are going to be the cheapest options.
3. Try a Free Version
Most project management tools offer a free version to help you decide if it's right for you.
As you conduct the trial period, keep your list of needs handy as well as your budget to compare how much the tool is helping you meet your goals.
Conclusion
Project management tools are meant to make your life easier, not harder. Look for clear benefits to your workflow efficiency before committing to project management software. And, always weigh benefits with budget as well. A productive workflow won't matter if you're at a deficit paying for the software.
I'd recommend you check out ClickUp if you're cost conscious, Trello if you're a freelancer, and Monday.com or Asana if you're a scaling company that requires a tool that can keep up.