Latest posts by Mark Spera
(see all)
Landing pages and websites are both effective ways to advertise and market your products and services.
We have both on this site.
The website (which you're on) – is the home of our brand and content. It's attention-grabbing, built for SEO, and helps users navigate our blog easily.
We have a number of landing pages as well (created with a landing page builder). They're used for more specific purposes. For example:
Here are some other great landing page examples.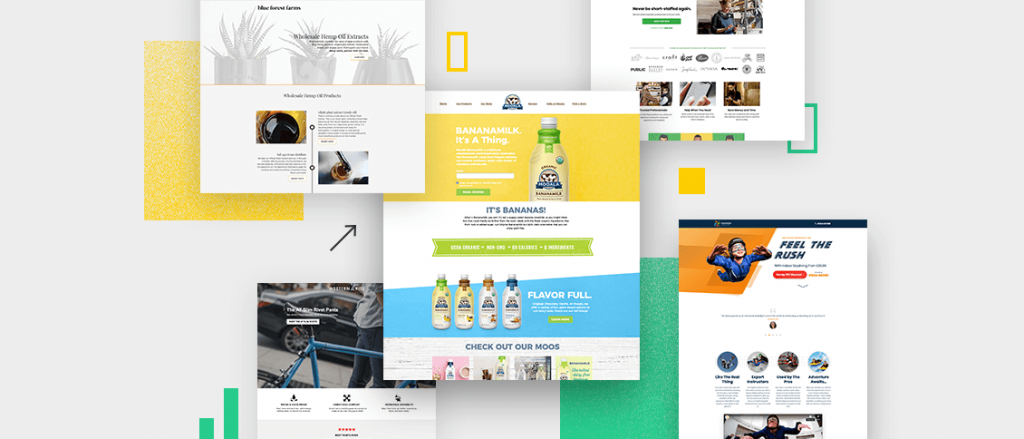 As you may already be able to tell, landing pages are specifically designed to convert visitors into customers. They typically have a single focused message that prompts the user to take a specific action, such as filling out a form, purchasing a product, or downloading a brochure.
What is a website?
I'm sure you've seen thousands of websites before. Blogs, ecommerce sites, news sites, social media sites – these are all websites.
A website is a collection of web pages containing text, images, videos, and other media.
Websites are hosted on a server and accessed over the internet. The code that is used to build a website is known as HTML. This fact makes them great for search engine optimization. Their structure is easily indexable and readable by Google.
Most often, websites have a homepage that tells users what the site is about. They often have other pages, including an "about us," contact information, blog posts, and more. They're all connected with navigation, which provides the user (and search engines) a rich, deep experience.
Here are common use cases for a website:
Also read: What's the Difference Between a Blog and a Website? 
Landing page
You can have a beautiful website with perfect functionality, but that doesn't necessarily mean your site is optimized for converting customers.
If you're running performance marketing campaigns, you need a simple page with just a few elements — one that's optimized so that a user takes action — clicks, signs up, downloads a PDF, or something else entirely.
That's where a landing page comes in.
Landing pages are much simpler and typically guide a user to a call-to-action. Often they do not have all the navigational bells and whistles of a website. They're usually much more concise and nudge a user toward taking an action. Here are some landing page use cases:
Choose a tool for making landing pages here. 
The good news is most landing page builders are really simple to use. They generally have drag-and-drop components, out-of-the-box templates, and integrations with the tools you probably already use — including email service providers, CRMs, and Google Analytics. You won't need any coding experience to create a landing page.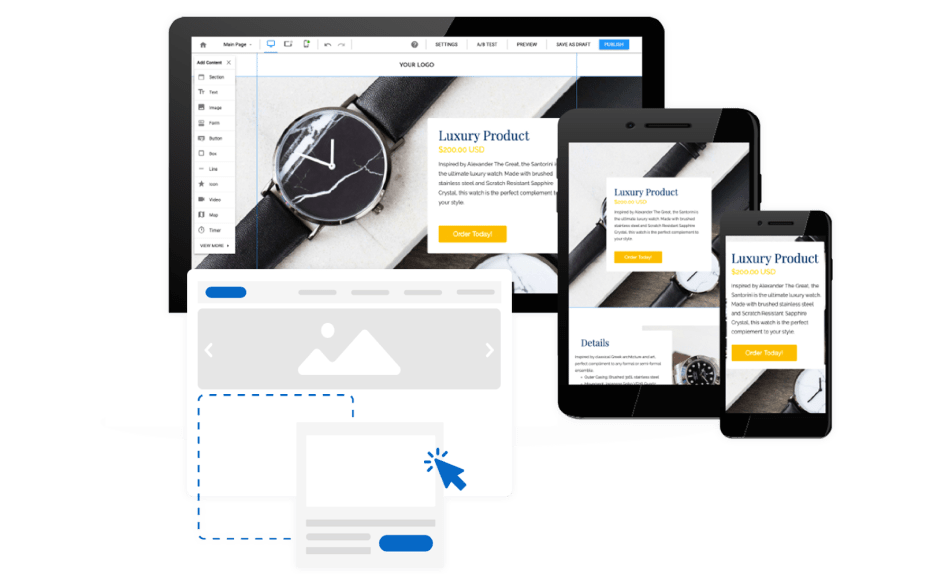 A landing page likely lives on your site via a simple DNS integration with your web host or via a WordPress plugin. Most of the best landing page builders have both.
Conclusion
It's pretty straightforward.
A website is the core of your digital presence. It will serve as your brand's home base — funneling users from your homepage to other parts of your site in a logical way. It will be indexed by Google and as such, should be discoverable via search engines. Almost every function of your business can and should be run with a website.
A landing page is a more purposeful webpage. A landing page will help you convert visitors into leads or buyers for your product or service. Most businesses will only have a few landing pages (maybe more if they're running a lot of Google or Facebook campaigns).
My guess is you probably need both a website and a landing page builder to run your business if you're selling a product or capturing leads. In general, the one exception I find is ecommerce businesses: most of them have buying and checkout functionality already built in, so it's less common that they require additional landing pages.
However if you have a SaaS business, an agency, or any other sort of digital offering, you probably need a landing page tool in addition to your website.
Also read: