Latest posts by Hailey Friedman
(see all)
The 2019 Data-Driven CMO Awards 
Welcome to the inaugural Data-Driven CMO Awards!
2018 was an INCREDIBLE year in marketing.
There were a number of CMOs and marketing leaders who really took the bull by the horns– taking control of their marketing data and making informed decisions.
This past year, countless new marketing platforms, tools and channels entered the space both online and offline.
As the marketing landscape continues to become more robust, our data challenge as marketers becomes more and more complex.
And you know what? Us marketers deserve some recognition for figuring this sh*t out.
It's not easy.
We have website data in Google Analytics.
We have paid campaign data in Facebook, Google Ads, Linkedin, Outbrain, Pinterest etc.,
We have event based data in Segment or Heap or Mixpanel.
We have customer data in Salesforce or Pipedrive or something similar.
We have email engagement data in Mailchimp or Active Campaign or Sendgrid or Autopilot.
Sometimes we have no data at all. Like when customers arrive from offline channels like Outdoor ads or Podcasts.
And every day, week, month and year we need to pull all this data together either manually into an excel marketing dashboard or automatically with an ETL tool like Improvado.
Then we visualize that data in spreadsheets or Tableau or Looker or Google Data Studio.
It's about damn time someone thought to give these CMOs an award.
They DESERVE one.
So the team here at Growth Marketing Pro reached out to some of the smartest data people we know. And we compiled an Awards Committee to help us speak with as many CMOs as we possibly could as the nominations started pouring in– looking for the ones with the most unique and comprehensive data approach. Here's the list of people who got involved on the Awards Committee…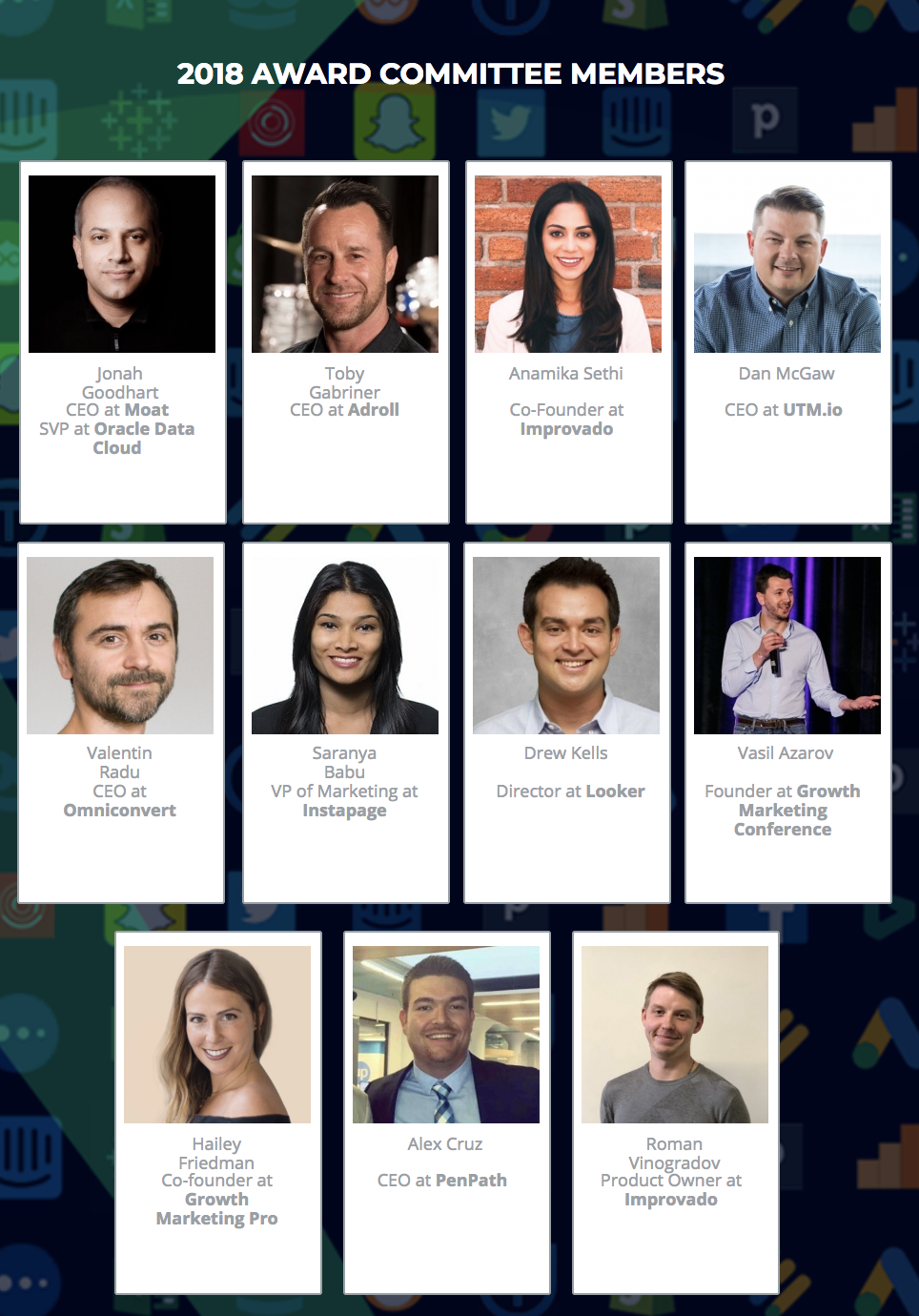 Jonah Goodhart, CEO at Moat & SVP at Oracle Data Cloud
Toby Gabriner, CEO at Adroll
Anamika Sethi, Co-Founder at Improvado
Saranya Babu, VP of Marketing at Instapage
Drew Kells, Director at Looker
Vasil Azarov, Founder at Growth Marketing Conference
Roman Vinogradov, Product at Improvado
Valentin Radu, CEO at Omniconvert
We had phone calls with 100+ CMOs and we asked each of them a few questions that looked something like this:
Can you walk me through your process around the collection and analysis of your marketing data to support your marketing decisions?
What platforms are you running marketing campaigns on right now?
Do you have a data warehouse where your data is being pushed to?
What visualization tools are you using?
Is your data process automated?
What are you most proud of that you've done from a data perspective?
What we found blew us away.
There is an incredibly large spectrum when it comes to marketing data sophistication.
Every data-driven marketer we spoke to fit somewhere along this scale:
We were looking for the diamonds in the rough. The CMOs who were "Masters" in the marketing data analytics space. People who fell in the pink section in the infographic above, with data that is either:
Automated: Reporting delivered via self service platforms or dashboards
Prescriptive: Automated delivery of actionable insights to maximize future outcomes
Predictive: Predicting future marketing impact and creating outcomes.
Each of these incredibly bright and analytical CMOs were tackling with or had successfully solved one of these 4 critical data challenges: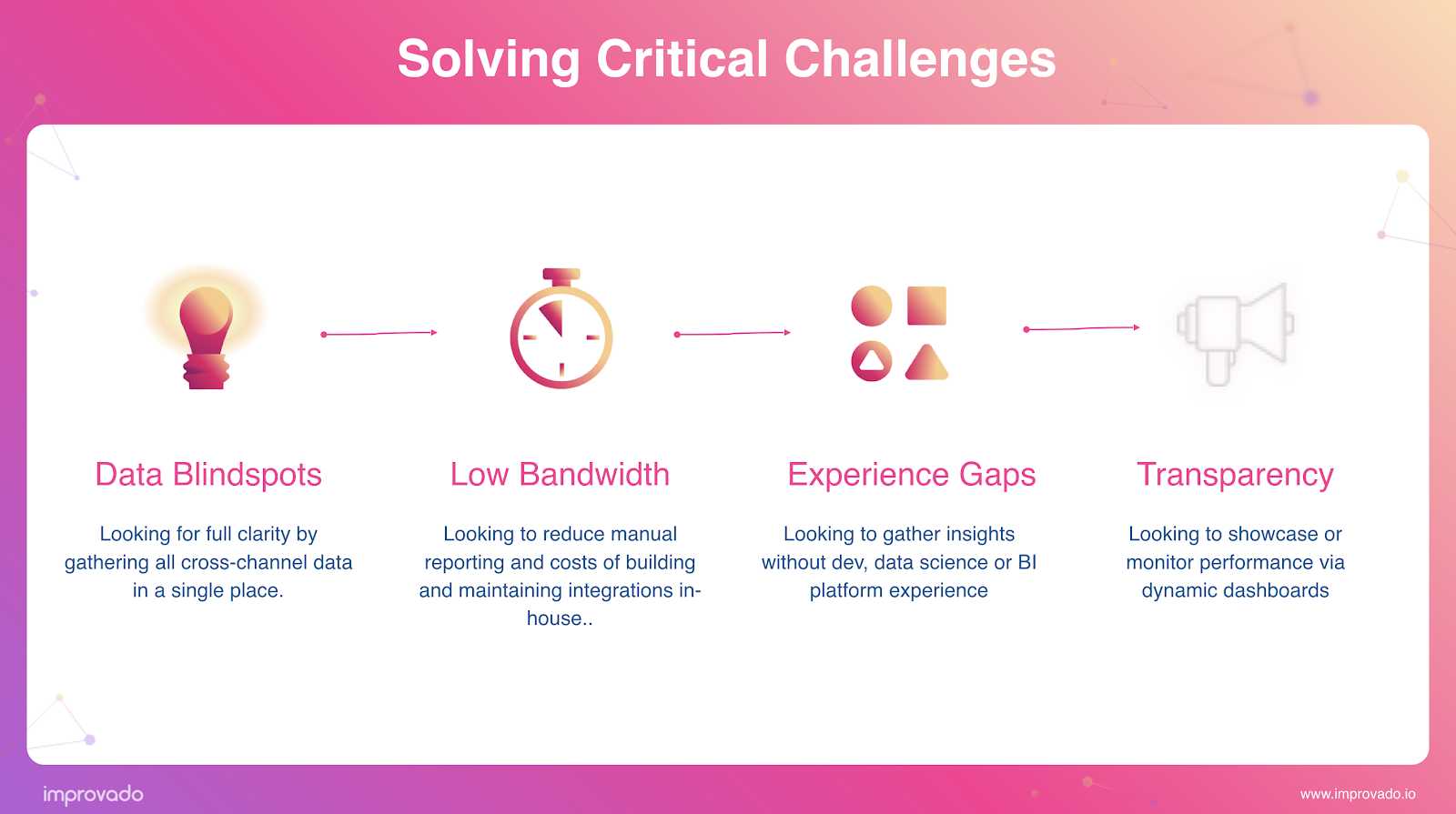 Data Blind Spots: Looking for full clarity by gathering all cross-channel data into a single place
Low Bandwidth: Looking to reduce manual reporting and costs of building and maintaining API integrations in-house.
Experience Gaps: Looking to gather insights without developer, data science or BI platform experience.
Transparency: Looking to showcase or monitor performance via dynamic dashboards.
Some data-driven approaches involved utilizing 3rd party tools to streamline data flow and create efficiency. Other teams had actually hired teams of data scientists and engineers in-house to build out their own proprietary intelligence insights.
Either way, we were impressed. So, without further adieu, below is a lists of CMOs in both the B2B and B2C space who have an incredibly admirable technique when it comes to making data-driven decisions.
We separated the awards into 3 different categories. Data-driven:
Leadership
Innovation
Growth
Check 'em out!
The Data-Driven CMO: Leadership Award
The following CMOs were selected based on demonstrated leadership in building, leading and motivating a high performing data-driven marketing organization.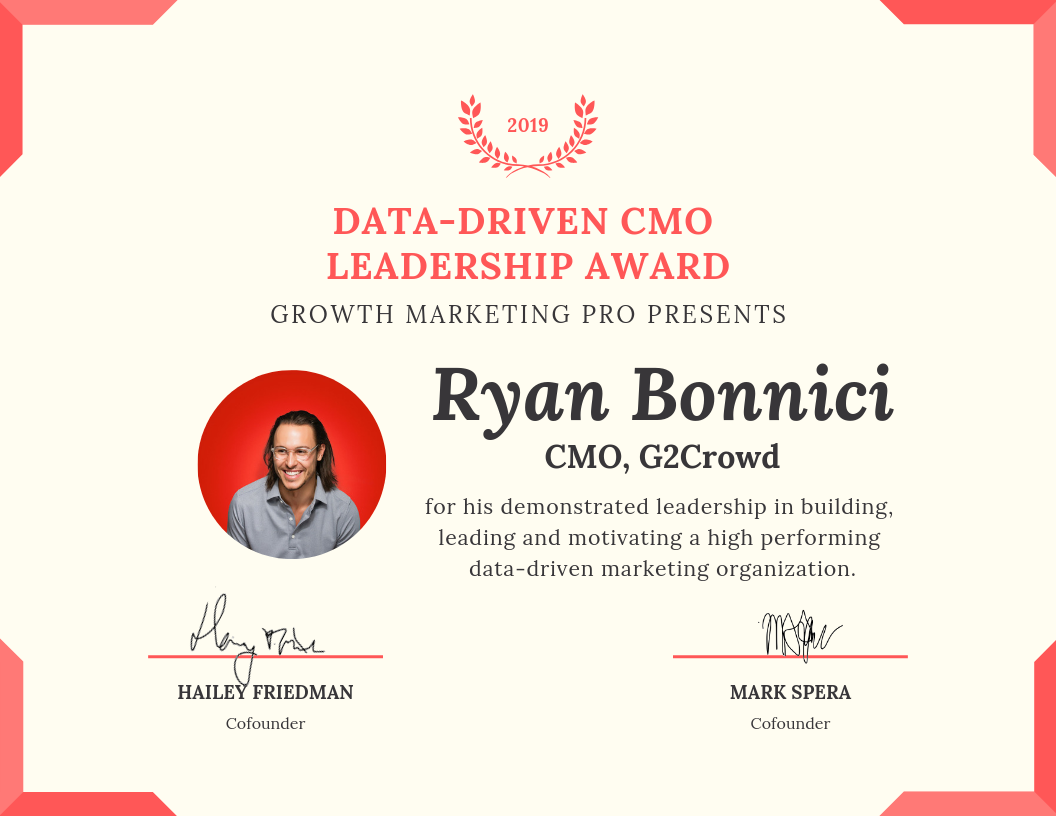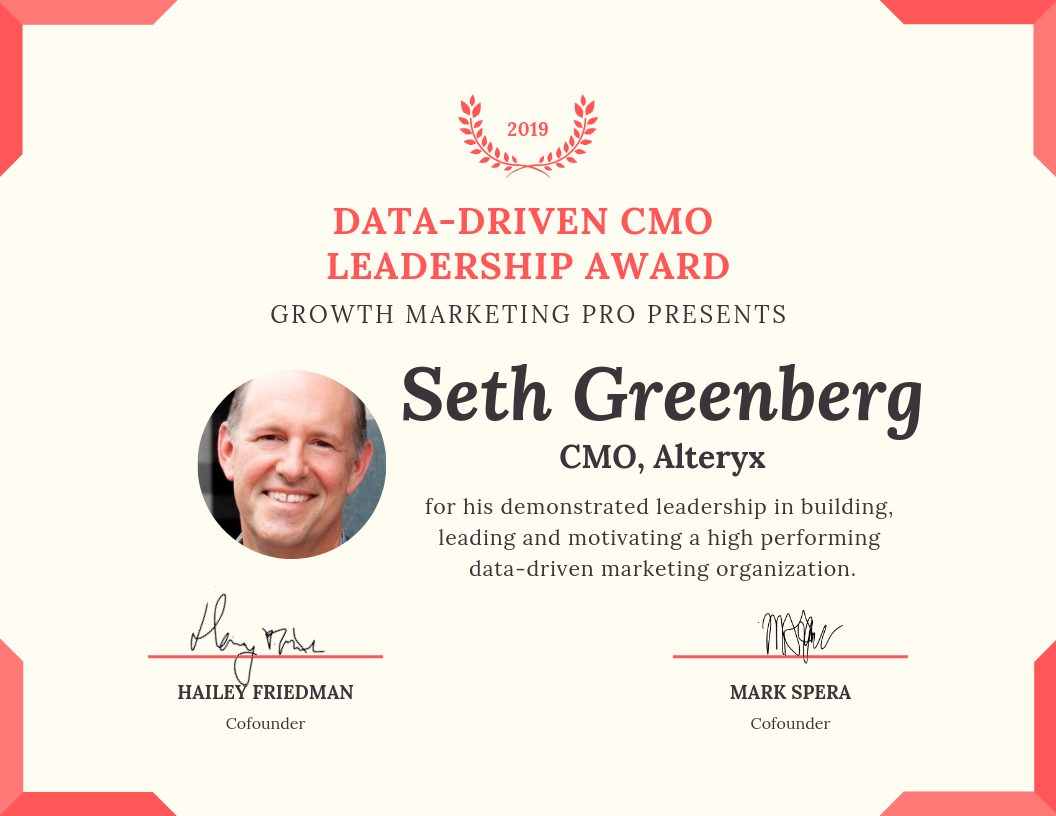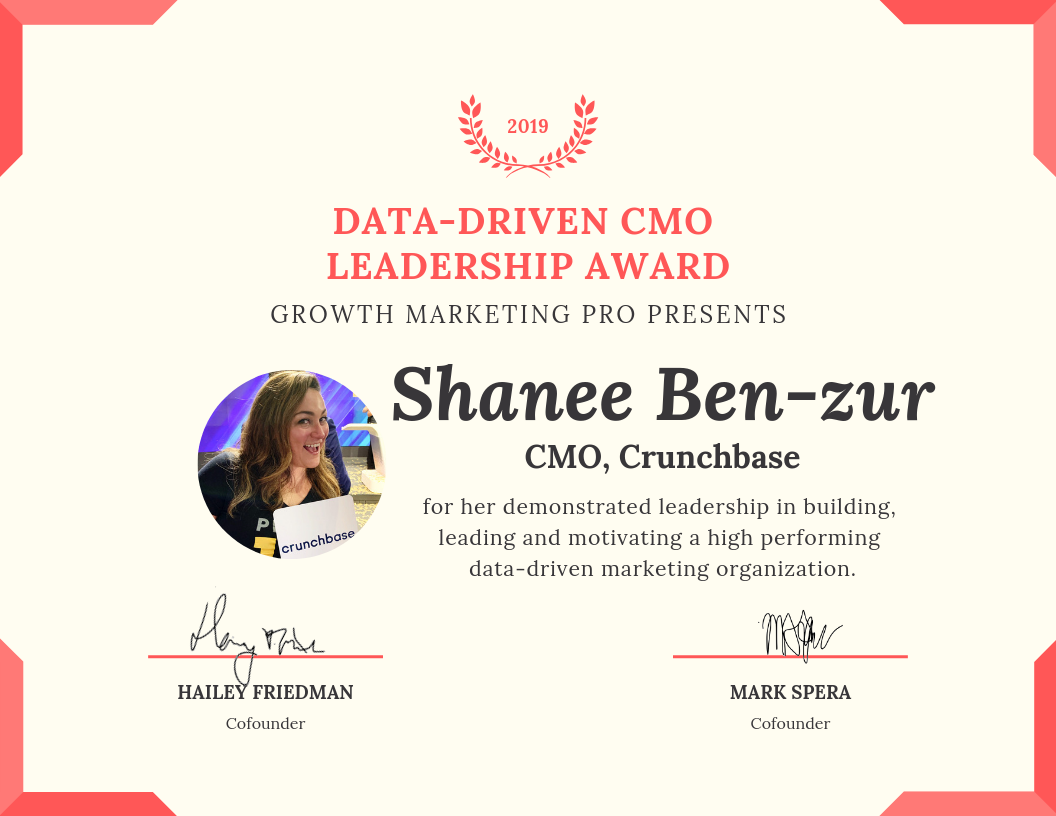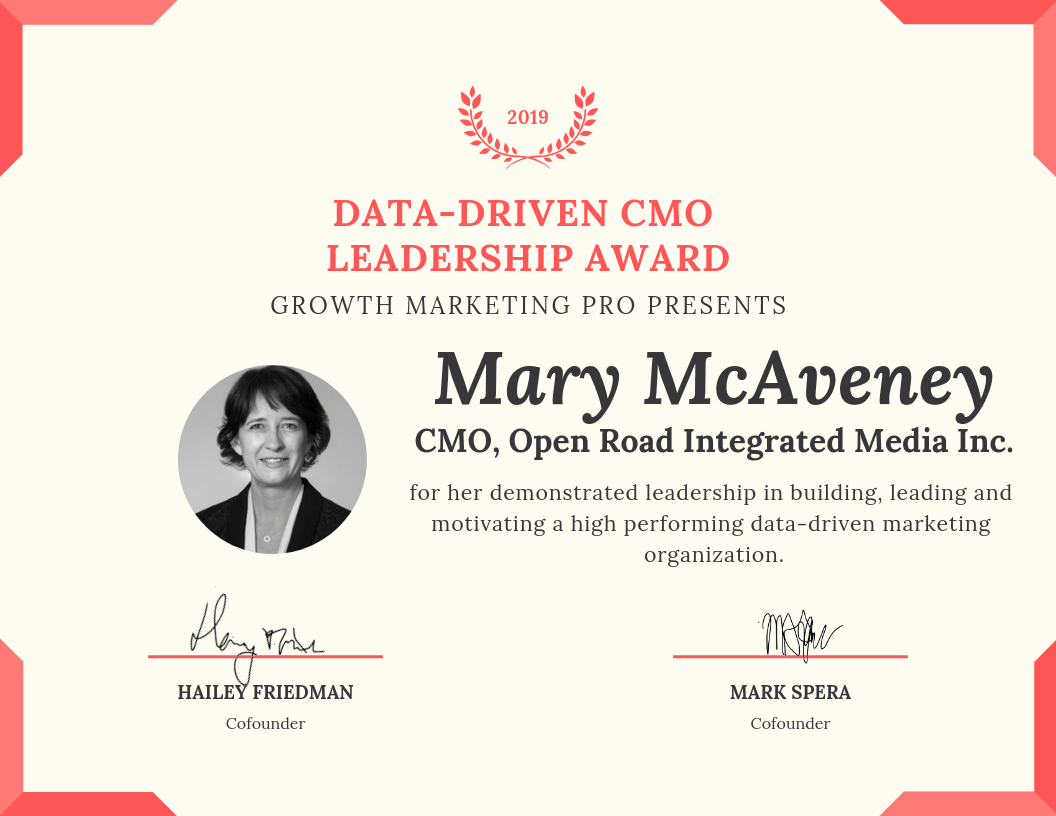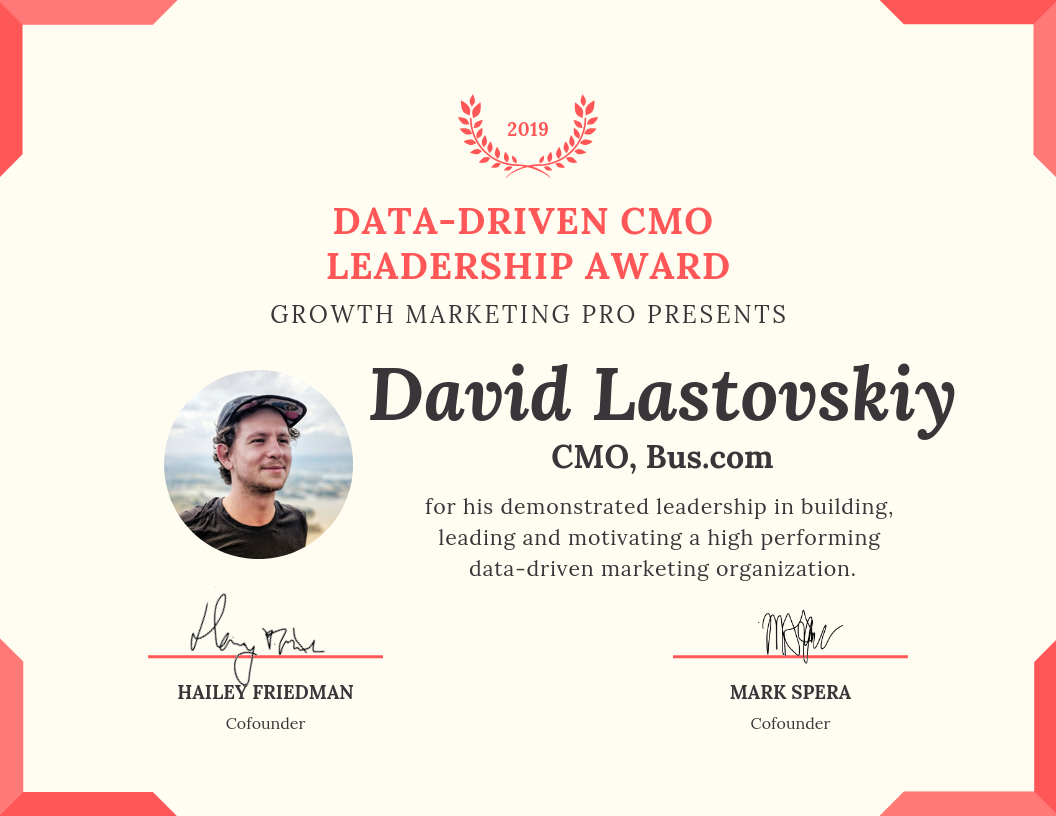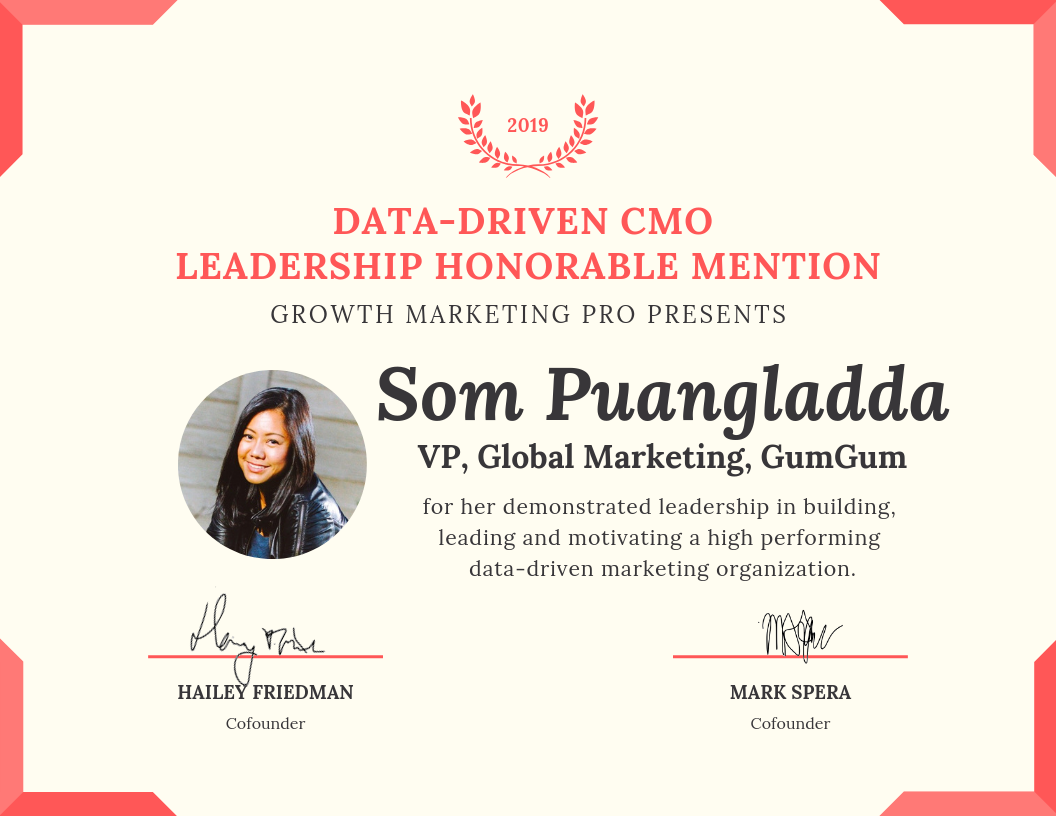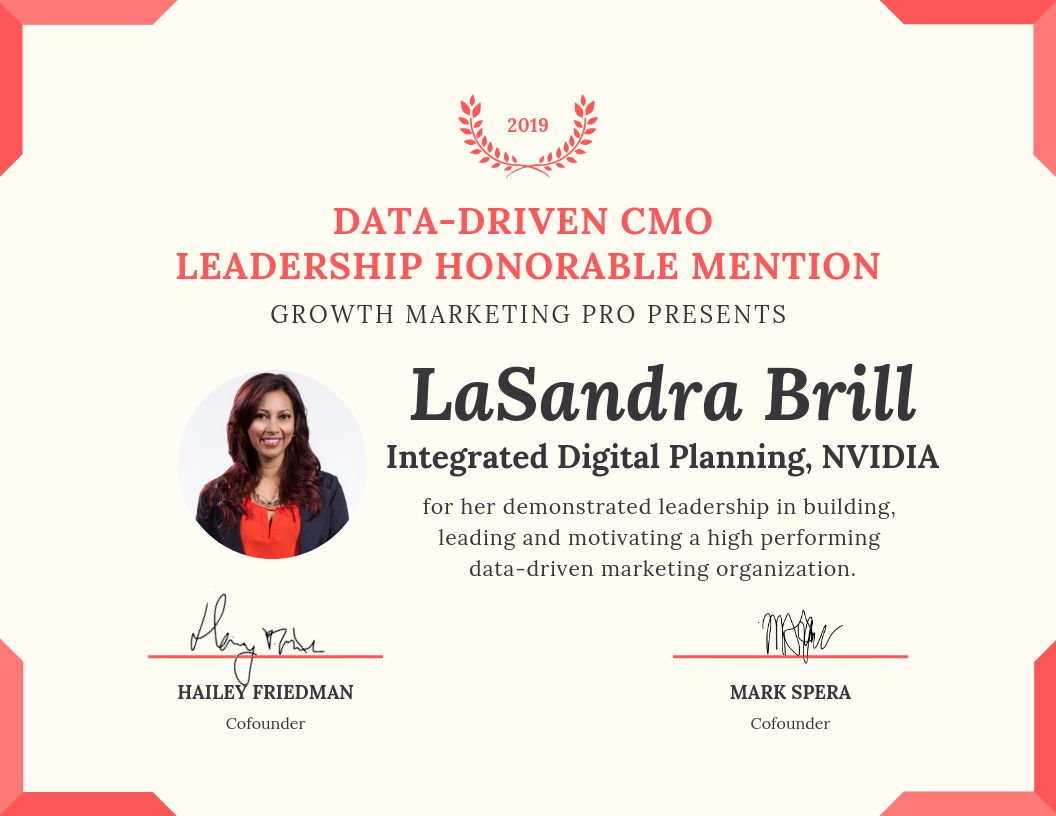 The Data-Driven CMO Innovation Award
The following CMOs were selected based on demonstrated capability in creating an innovative environment from a data perspective that delivers break-through outcomes in ROI, customer engagement, and/or for the industry.






The Data-Driven CMO Growth Award
The following CMOs were selected based on a demonstrated data-driven leadership in the development and implementation of new strategies, tools and programs resulting in significant company growth.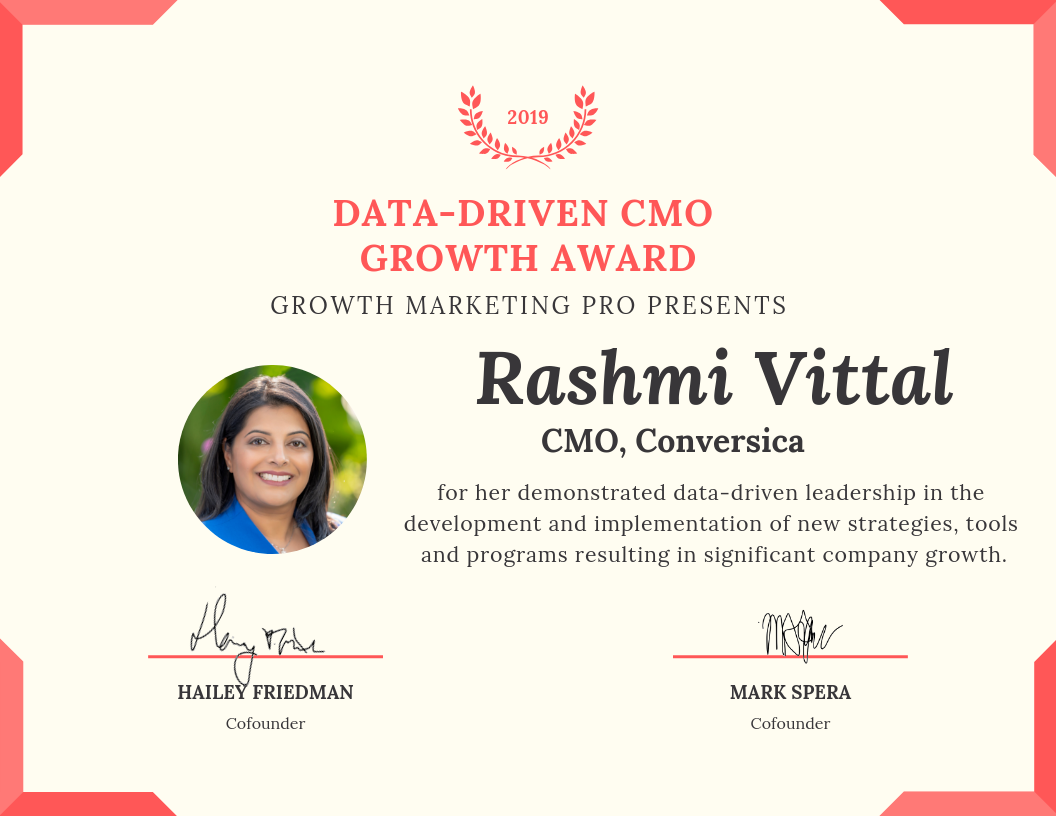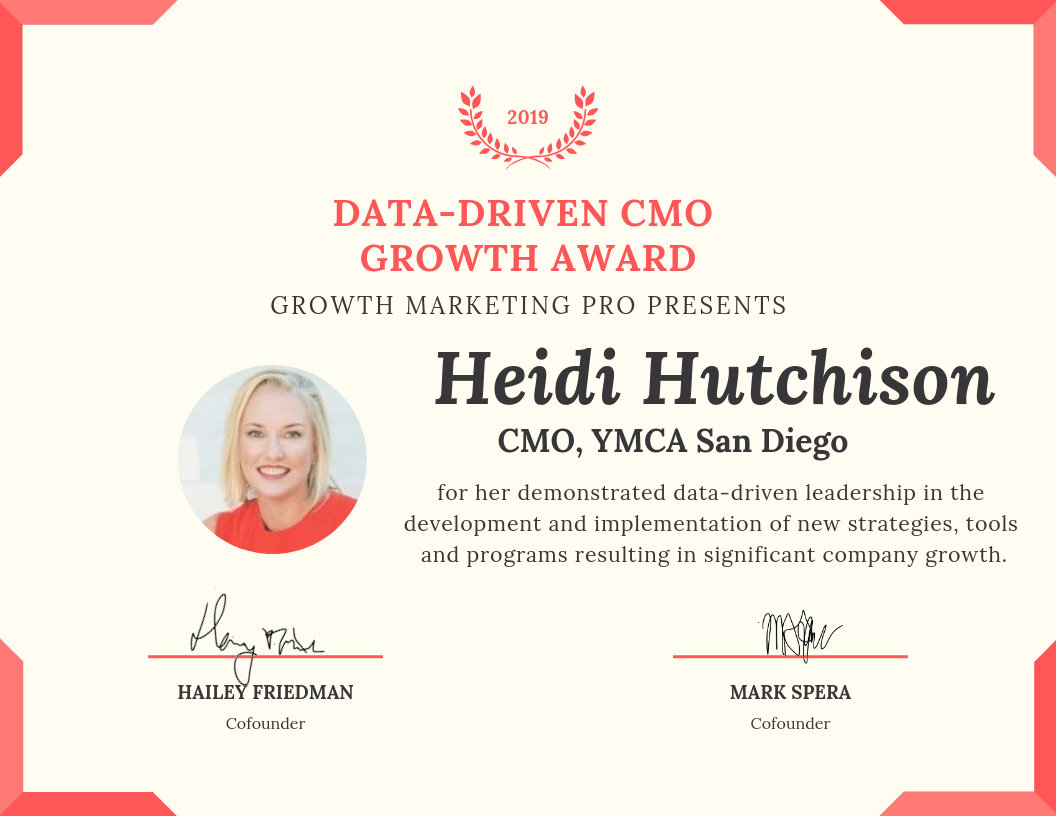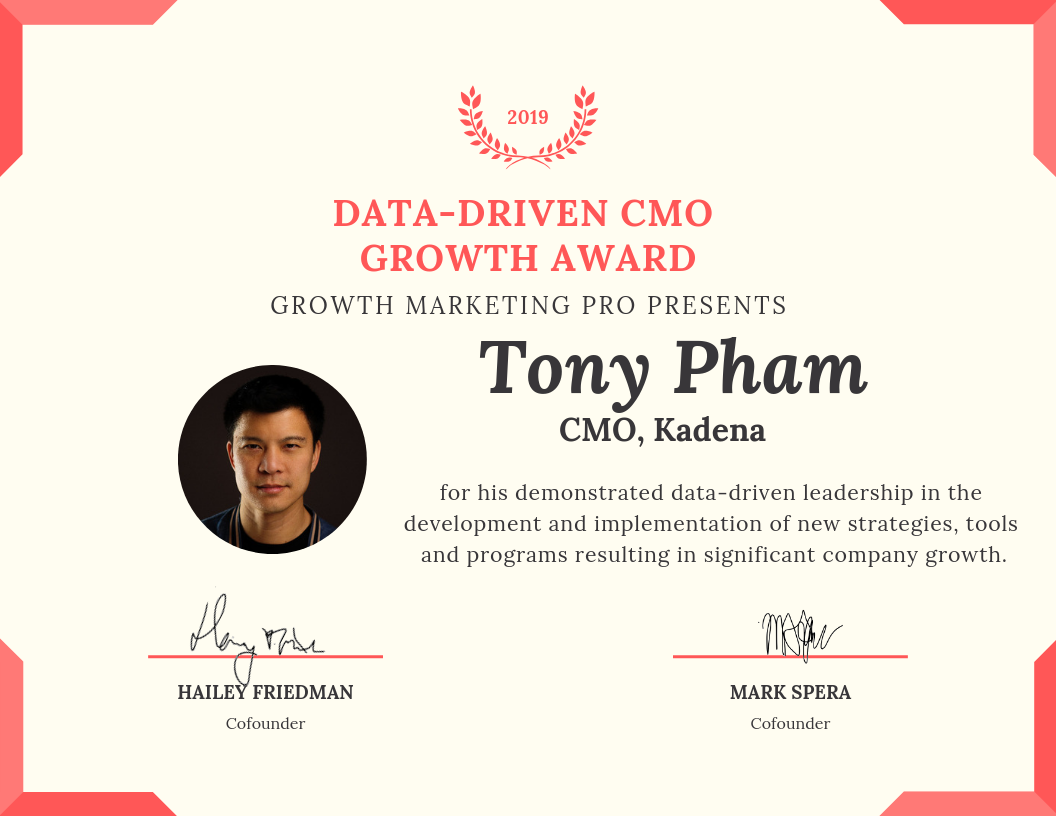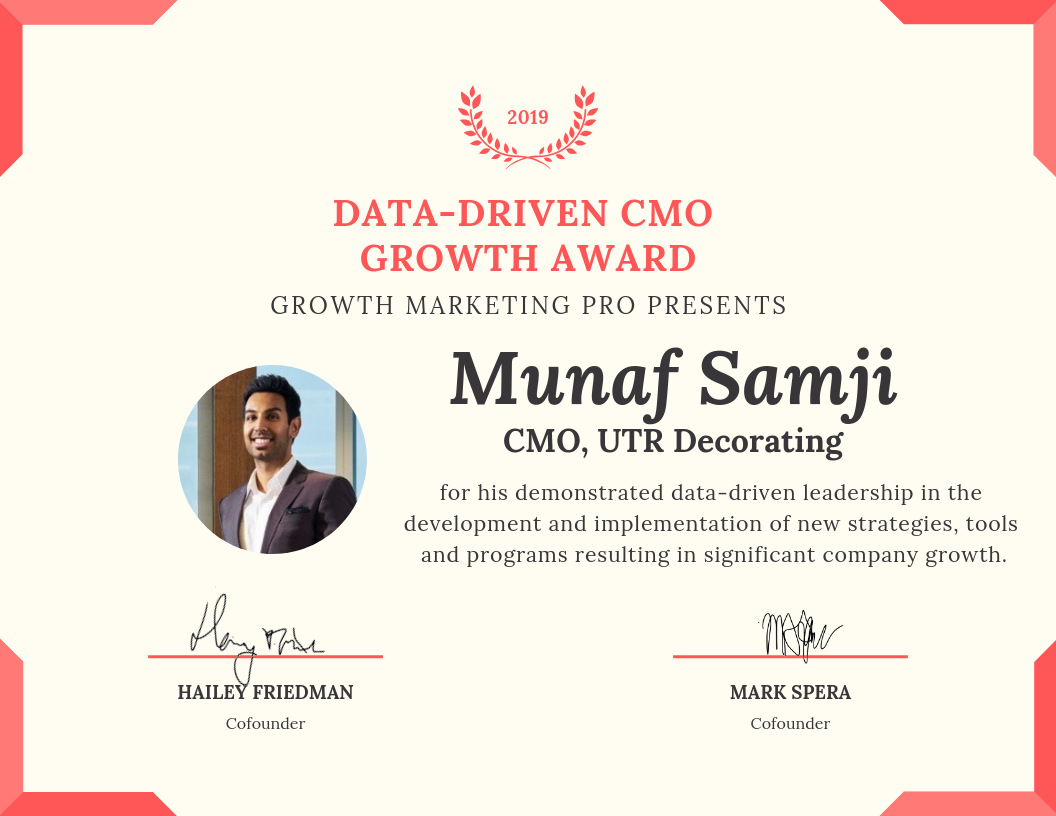 Thank you to all the award winners for all the data-driven work you do!
See you next year 🙂