Latest posts by Hailey Friedman
(see all)
Scheduling software is a great way to organize your day with tasks and keep track of your work.
You can schedule appointments and deadlines, track time and billing, and manage your contacts. I live by my Calendly integration to run the Growth Marketing Pro Agency. It enables me to manage demos, bookings, and rebookings without having to do anything manually.

Great scheduling software tools integrate with your work or personal calendar and can help plan and assign tasks, share and chat with teammates, and collaborate in real-time.
Plus, many of the scheduling tools on this list have other features like:
CRM software capabilities
SMS capabilities
And tons of integrations with tools like your email provider, your CRM, and your social media accounts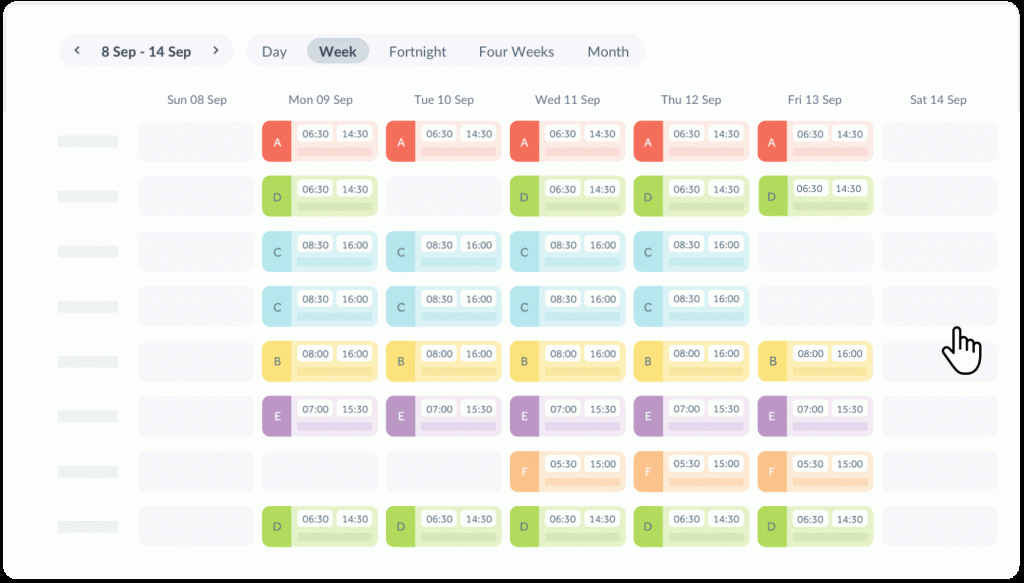 Some tools on this list are for entrepreneurs and small businesses. Others work best in the service industry. And still, others are best for scheduling demos (SaaS businesses take note). Keep reading to learn more about each option.
What is the best scheduling software tool?
Whether you're just starting or your business is up and running, you're sure to find at least one reason to smile on this list!
Here are some of the best scheduling software tools, key features, integrations, pricing plans, and use cases.
1. Calendly: best overall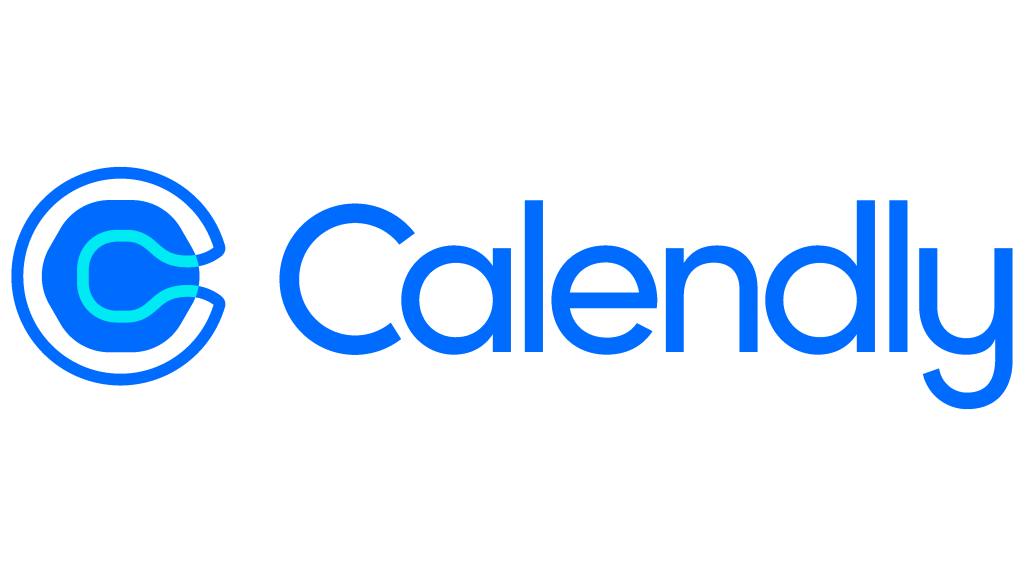 Calendly is the world's #1 scheduling tool. I'm sure you've seen a Calendly by now. From sales teams to entrepreneurs to customer success, Calendly is for you if you schedule meetings. I love it because it's lightweight, doesn't require the scheduler to have Calendly, and it integrates automatically with many other apps. I use Calendly every day. We integrate it into our SEO agency page, so prospective clients can book meetings completely asynchronously.
Calendly Key Features
Teams Scheduling: You can automate scheduling with your team and people you know and love (multi-person meetings). With the Calendly Team Pages, you can display a variety of choices with your appointment on a single page.
Workflows: Calendly workflows enable you to automate communications before and after meetings. You can schedule event reminders and confirmations via emails or SMS notifications to improve meeting attendance and outcomes.
Website Scheduling: As I said, you can add Calendly to your website to streamline scheduling. So if you're looking for scheduling software for business, Calendly could be a great contender. Customers and prospects can schedule appointments on your site without developing a scheduling solution.
Calendar Connections: The Calendar Connections feature in Calendly allows you to connect up to six calendars per team member to check real-time availability. Calendly connects with Google, Outlook, Microsoft Office, and iCloud.
Calendly Integrations
With Calendly integrations, you can seamlessly connect to your favorite calendars, tools, and apps. Integrations allow to schedule and use Calendly alongside other tools and services automatically. Calendly host a lot of integrations, but the most popular ones are:
Zoom
Typeform
Webex
Slack
Salesforce
Microsoft Teams
HubSpot
Zapier
PaPal
Intercom
Stripe
GoToMeeting
Google Analytics
Calendly APIs ( For Custom Calendly Integrations)
Google Chrome
Calendly Customers
Calendly can accommodate several business types, from fortune 500 to small businesses. With various use cases, Calendly helps people and teams build efficiency, professionalism, and results into their work. They provide solutions that include:
Marketing
Recruiting
Education
Revenue Operations
Sales
Customer Sucess
Calendly Pricing
Running your business with Calendly should be easy and free to start. You get Calendly at an affordable subscription.
Basic: Always free, when all you want is the basics
Essentials: $8/Seat/Month if you need powerful scheduling automation.
Professional: $12/Seat/Month for customization, integrations, and basic team features
Teams: $16/Seat/Month for team alignment and collaborations.
Cons Of Calendly
Workflows are a helpful tool but still feel a little bit clunky. But setting them up could be a little smoother if you compare this to something like Zapier, an incredible project management tool.
Lack of ease in contacting an actual customer service representative the incompetent chatbot.
Bottom Line
There are many scheduling software tools, and this one is by far one of the most prolific. It's easy to use and integrates with Google calendar to easily see your appointments.
It also sends reminders to your clients, so they don't forget their appointment with you — meaning less waste time. I highly recommend Calendly.
2. SimplyBook.me: best for service industry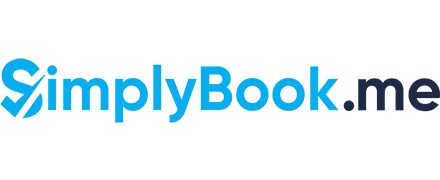 If you're a service business owner, SimplyBook is for you. SimplyBook is a cloud-based scheduling tool for service businesses in several industries. It provides a booking site so users can accept online bookings, collect customers' feedback, and send email and SMS appointment reminders to service providers and clients.
SimplyBook Key Features
Online Bookings: If you have a well-optimized site, you can accept bookings via the site in addition to Facebook, Instagram, Google, or your own branded client app.
Notifications Via Email/SMS: You can send reminders to your team and clients whenever appointments are booked, canceled, or rescheduled. Use the push notifications on your mobile phone for new booking information via the admin app.
Accept Payments: With the payment feature, you can accept online payments and deposits through different platforms like PayPal, Stripe, and card payments on your site via the POS system.
Custom Features: You can create customizable elements to fit your brand, customizable features like: coupons and gift cards, membership, classes, waitlist, loyalty systems, deposits, tickets, and more.
Client and Admin App: You can use this feature to offer clients a personalized client app to book your services on the go. The admin app allows you to manage your business and interact with your clients on the go.
SimplyBook Customers
In addition to service-based businesses, you can use SimplyBook if you're in any of these industries.
Health and wellness
Education
Medical and health services
Personal meetings and services
Events entertainments
Sports and Fitness
And more
SimplyBook Integrations
SimplyBook integrates several business tools to help automate your work and increase scalability. Some of the integrations offered include:
Social media platforms like Facebook, Instagram, Google My Business, etc.
Website builders like WordPress, Joomla, and others.
Video Meetings like Zoom, Google Meet, MS Team, etc
Email Marketing tools like Active Campaign, Constant Contact, MailChimp, etc.
Salesforce
InfusionSoft 
Google Contacts
And more
SimplyBook Pricing
As an online booking software, SimplyBook provides different pricing ranges to its customers:
Free: get a booking website with up to 50 bookings and a custom feature.
Basic: $8.25/month; for up to 3 custom features, 100 bookings, and adds POS and give card/coupons.
Standard: $24.90/month; this plan gives you up to 8 custom features, 500 bookings and adds HIPAA regulations.
Premium: $49.90/month; you get unlimited custom features, 2,000 bookings, and add link removal (which removes the SimplyBook.me text from your widgets).
Cons Of SimplyBook
It does not work well for a rental business according to user reviews. Inventory management is complex with e-bikes.
Bottom Line
If you have a service business, SimplyBook might be a great option. It has differentiated itself from Calendly and other calendaring services by offering turnkey features that make running your small or medium sized service business easily.
3. Acuity Scheduling

Acuity Scheduling is a cloud-based appointment scheduling software that enables business owners to manage their appointments online, owned by Squarespace (the famous website builder software).
The product provides solutions to small, mid-size businesses and individual professionals. Acuity Scheduling lets clients automate appointment bookings by offering a real-time view of the time available. It can automatically sync calendars according to users' time zones and can send regular alerts and reminders to users regarding their appointment schedules.
Key Features
Customizable intake forms
Embeddable calendars
Third-party application calendar synchronizing, like Google
Group scheduling for workshops.
Customers
Acuity Scheduling is also suitable for service-based businesses such as:
Training and tutoring centers
Coaching and consulting
Photography and video production companies
Fitness studios
Salons and spa centers
Health and dental clinics
And more
Integrations
As a service scheduling software, it offers APIs and integrates with third-party applications such as:
QuickBooks
FreshBooks
MailChimp
Google Analytics
WordPress
And more
Pricing
Acuity Scheduling solution offers a free basic module and is available as a monthly subscription. You can get a 7-day free trial, after which Acuity Scheduling is available for the following tiered prices:
Emerging Plan: $14/month (1 calendar, in one location)
Growing Plan: $23/month (up to 6 calendars) Powerhouse Plan: $45/month (up to 36 calendars)
Cons
The price is steep. The free plan only has limited items. To connect to zoom, QuickBooks: you need to purchase a $15 monthly plan.
Bottom Line
Acuity Scheduling is super easy to set up and customize. It has a simple user interface and plenty of helpful documentation. The free version is excellent for those seeking a simple scheduling service for single appointments.
The reminder system works well, integrates with your Google calendar, and it's just the best for you as a small business owner.
4. Hubspot Meetings

With Hubspot meetings, you can share a link with customers that lets them see when you're free to book appointments; this allows for smooth work and collaborations.
If Hubspot products are your favorite, you'll like Hubspot Meetings. It's an excellent meeting scheduling tool that offers a more personalized booking link to invite people to view your availability and book meetings with you. It'd be good to try if you're looking for a free, user-friendly scheduling tool.
HubSpot prides itself as a complete CRM platform with all the tools you need to grow better — whether you want to accelerate sales, increase leads, streamline customer service, or build a captivating, powerful website.
Features Of HubSpot Meetings
Book meetings automatically.
Offer customers and prospects the choice to pick a time that works best for them.
You can also embed your calendar on your website or share a link to book more meetings faster.
Sync meeting details to contacts in your CRM
Customers Of HubSpot Meetings
Well-known brands using HopSpot include:
Frontify
Loom
Monday.com
Trello, and
SurveyMonkey
Integrations Of HubSpot Meetings
You can connect HubSpot free Scheduling software to several calendars like:
Google Workspace, formally G-Suite
Gmail ( Google Free email service)
Office 365
Pricing Of HubSpot Meetings
Free Plan: include unlimited meetings with personalized meeting links, integration with HubSpot's forever-free CRM, and the capability to embed a calendar on your website.
Starter Plan: ($50/month) gives you all the other paid features of HubSpot Sales, in addition to 1,000 personal and team meetings links.
Bottom Line
HubSpot Meeting is free scheduling software that you can try if you're a small business owner. If you also love HubSpot's suite of tools, you can try it in addition to their other marketing tools.
Also read: HubSpot User Reviews
5. HoneyBook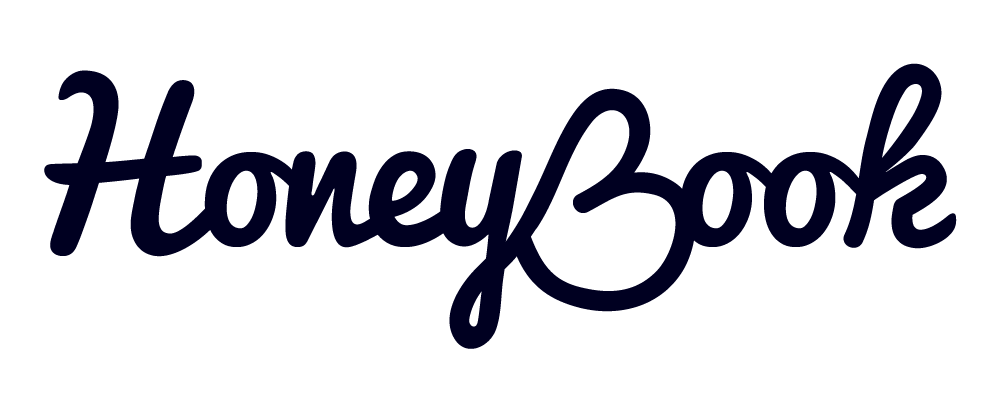 Honeybook is an incredibly intuitive and easy-to-use scheduling software, and the UI is beautiful. In addition, they provide a lot of great built-in resources, like contract templates.
When you onboard, HoneyBook offers many pre-designed templates specific to your industry. They also take images you send them of your products and prices and turn them into usable sales proposals. 
That alone would save time you'd have spent learning how to use HoneyBook and manually inputting your content.
HoonyBook Key Features
HoneyBook features task management that lets:
Calendaring and appointment scheduling
Users view and track various stages of a project 
Clients keep invoices, contracts, and other documents in one place. 
Also, users can respond to clients with automated appointment requests and follow-ups using personalized pre-made templates and notifications.
Moreover, you can send automated payment reminders based on the projects and tasks.
HoneyBook Customers
HoneyBook is a cloud-based customer relationship management (CRM) solution for small businesses that also has calendaring solutions. 
Over 100,000 independent businesses trust HooneBook to manage projects, book clients, send invoices, and get paid. They boast clients like:
Mary Gold and Gray
Hacker Medias
Apt 5 Interior
Pasternack +.Co
And more
HooneyBook Integrations
HoneyBook integrates with tools such as:
QuickBooks
Calendly
Zapier
Gmail and
Google Calendar
HooneyBook Pricing
HoneyBook offers its services on a monthly subscription basis. The solution includes a mobile application for Android and iOS users and support via email, an online help center, a community forum, and over the phone. You can try HooneyBook for seven days and then pick any of their two plans.
Unlimited Monthly: $39/month, get access to all features, no limits on transactions, unlimited concierge support, and add total team members.
Unlimited Annual: $399/annual, get access to all features, no limits on transactions, unlimited concierge support, and add total team members.
Cons Of HooneyBook
Sometimes editing things for a client is challenging: such as payment dates or legal terms if you include the contract with the invoice in the proposal template.
Button Line
Honeybook has pre-built service agreements and automated recurring payment features you need for your business. So it'd be appealing to work with them because the setup is straightforward to get. In addition, Honeybook would take your booking process to massively higher success.
6. Connecteam

Starting a business and running it is challenging and overwhelming. Connecteam enables you to communicate, operate and train teams remotely via incredible communication, onboarding, and scheduling software.
Connecteam provides you with all the people management tools you need to keep your small business functioning. These include calendaring and scheduling.
They also care about small businesses, and their new pricing structure for businesses < 10 employees is versatile and affordable.
Connecteam Key Features
Connecteam focus on all-things employees and managers need to better manage their day to day, in one easy-to-use platform:
Multiple tools to enhance employee communication and engagement
Employee training and onboarding
Employees scheduling
Time tracking
Timesheets management
Digital checklists and forms
Task management
HR and welfare
Knowledge centers
Files storage, and much more!
And the exciting part? Connecteam functions like lego. Every business can activate the features it needs and highly customizes them for the best fit.
Connecteam Customers
Over 12,000 companies use Connecteam worldwide, including in industries like:
Construction
Cleaning
Retail
Healthcare
Hospitality
As a scheduling software, it has worked with most reputable brands, including:
American Eagle
Canada Restoration Services
Total Compass Care
Herbalife
And more
Connecteam Integrations
Like in any scheduling software, Connecteam integrates with other several software to provide adequate services to users, including:
QuickBooks
Google Calendar
YouTube
Google Drive
Gusto
Dropbox
And more
Connecteam Pricing
To make it easy for users to grow businesses, they offer four different pricing plans:
Small Business: $0/for life; get access to most popular features, most hubs included, everything a small business needs; you get this free-for-life.
Basic Operations: $29/month; you get everything in the small business plan in addition to:
Filter dates for more than 30 days
Time tracking includes all report types, GPS, and unlimited jobs
Payroll software integration
Shift info (location, notes, media & files)
Claiming Open Shifts
Users can add images to a form
Past-due Tasks Quick View
Save Task As a Draft
Advanced Operations: $49/month, you get everything in "basic operation" in addition to:
Innovative Groups and admin permissions
Geofence for the Time Clock
Recurring shifts and templates for the Schedule
​​Advanced filtering & bulk actions
Lock days in timesheets
Kiosk only clock in and out
Auto Clock Out
Recurring Tasks
Expert Operations: $99/month; you get everything in advanced operations in addition to:
Users can view & edit their profile
In-app links (shortcuts)
Multi-branch/location management
Live GPS tracking (breadcrumbs)
Process automation
Conflicts & custom limitations
New device login alert
Cons
Some great features are only for the higher tear subscriptions, which as a smaller company, is a bit costly.
Bottom Line
You can communicate, manage, and train your non-desk employees with Connecteam's all-in-one app. It's easy to use, customize, and scale.
7. Bookafy

Bookafy is the perfect scheduling software for your business, with real-time booking appointments, text reminders, and more. In addition, it has one of the most robust feature sets in the market, with a complete white label version for resellers and enterprise clients and an out-of-the-box solution that supports 32 languages in 180 countries.
Key Features
A beautiful user interface that you can customize to match your branding, including colors, fonts, styling, etc.
Simple and Robust – one of the most extensive feature sets available in the market.
One-Off Appointments for ad hoc scheduling.
GDPR and HIPAA compliance are available.
Customers
Bookafy is to automate the appointment and booking processes for individuals and organizations in several industries, including:
Medical and dental
Financial services
Freelancer and creatives
Coaches and consultants
Health and beauty
And more
Integrations
Bookafy integrates with many products like:
Outlook
iCloud
Google Calendar
Salesforce
Pipeline
Zoho
Hubspot
Zoom
GoToMeeting
24Sessions
Custom Integrations
Pricing
Bookafy offers four pricing levels for all sizes of businesses:
Free Plan: $0; you get a mini website, booking page, unlimited appointments, and all basic functionality.
Pro Plan: $9/month; you get SMS text reminders, payments, group events, and skilled-based routing.
Pro+ Plan: $23/month; which offers you advanced booking software and CRM integrations, built-in Zapier integrations, and open API.
Enterprise Plan: Custom pricing to take care of your business needs.
Cons
The booking page design could be better.
Bottom Line
According to their reviews, they have responsive and quick support staff to help with anything that needs resolution. I love that you can drop Bookafy right on your website with a simple HTML snippet.
8. Setmore

Setmore is a free appointment scheduling platform for all business sizes and industries. It makes it simple to connect with more clients using a free online booking page. Indicate your availability and services online and accept appointments 24/7.
You can explore sector-specific solutions and how they can help you to deliver fantastic service. As a result, you can book more appointments, reach the right audience, and share what you do best.
Key Features
All in one calendar: schedule and manage appointments from desktop, mobile, and tablet. Papers can't compete with your all-in-one online calendar app.
Secure online payments: accept online payments for appointments via your calendar or booking page using Stripe, credit cards, or debit cards.
A personalized booking page: empowers your customers to self-book their appointments 24/7.
Social media features: You can create connections across social media handles. For instance, you can include Instagram, Facebook, etc.
Customers
Customers include:
Happy Dental
TDC Digital Agency
South Coast Pet Dental
They provide solutions to businesses, from fortune 500 to small businesses.
Integrations
With Setomore, you can integrate your favorite apps, including:
Stripe
Square
PayPal
Facebook
Instagram
WordPress
Drupal
Joomla
Google Meet
Zoom
Zapier
And more
Pricing
To provide more value to customers, Setmore has three pricing levels:
Free Plan: $0/month for unlimited appointments, email reminders, payments with Square, etc.
Premium Plan: $5/month/user, you get SMS reminders, two-way calendar syncing, and payments with Square, Stripe, and PayPal.
Pro Plan: $5/month/user, you get everything from premium in addition to custom features.
Cons
Integrations with third-party apps can be more reliable and exciting.
Bottom Line
The system is easy to use and customize. The help desk is available to answer questions and give you the correct information.
9. Findmyshift

Findmyshift is an employee scheduling software that allows you to see exact staff shifts and scheduling without pestering your employees. 
You can put in requests for changes and holidays, it's all backed up and recorded, and everyone can have a login if required.
As a cloud-based workforce scheduling solution, it enables businesses to streamline processes related to attendance tracking, payroll, time-off management, and more. It comes with an API, which lets professionals integrate the platform with other third-party systems.
Key Features
Organizing employees' schedules together is hard enough without having to learn a complicated new tool. That's why Findmyshift scheduling software is designed from scratch, adding features such as:
Point and click editing
Drag and drop shift swaps
Right click menus
Multi-cell selections
Keyboard shortcuts
Copy & paste
Unlimited employees support
Customizable databases
Customizable interface
And more.
Customers
Thousands of businesses already are using Findmyshift for their scheduling, from charities to volunteer organizations globally, such as:
Disney 
NHS(National Health Service)
Specsavers
And more
Integrations
To skip the setup stage, Findmyshift has partnered with loads of your favorite apps, including:
Google Drive
Google Workspace
Slack
Monday.com
Zapier
BambooHR
QuickBooks
Google Calendar
Clover
And more
Pricing
The price is reasonable. The team feature is helpful for your company if you hire many part-time freelancers. Pricing:
Free Plan: $0/month for five team members, one manager, one week of historical data, one week of planning, and three weeks of the on-screen editor.
Starter Plan: $25/team/month for 20 team members, one manager, one year of historical data, three months of planning, and six weeks of the on-screen editor.
Business Plan: $40/team/month for 100 team members, 100 managers, five years of historical data, one year of planning, and 20 weeks of the on-screen editor.
Enterprise Plan: $70/team/month for 300 team members, 300 managers, ten years of historical data, three years of planning, and 52 weeks of the on-screen editor.
Cons
Adding exceptions to pay rates may take a while.
Bottom Line
It's one of the best solutions you can find on the market. From the employee side, it's easy to use. You can track your shifts and even connect with your mobile phone calendar for easier access. 
From the employer's side, it provides a fantastic opportunity to manage your team as you can see the exact time and location when your squad is clocking in/out.
10. Bitrix24

The free version of Bitrix24 is more than adequate to manage business functions. The intranet/portal feature allows you to manage your company and staff.
If you have a virtual company, you'll thank Bitrix24 because it allows all team members to collaborate, communicate and work together just as if they were in the office.
Bitrix24 aims to provide a practical solution for running a company online. From clock-in at the beginning of the day through tasks, processing sales, and finishing with reporting, there are flexible and more precise tools to handle each operation.
Key Features
Britrix24 offers 396 features, including:
API
Access Controls/Permissions
Account Management
Activity Dashboard
Activity Management
Activity Tracking
Activity/News Feed
Agenda Management
Alerts/Notifications
Applicant Tracking
Appointment Management
Approval Process Control
Approval Workflow
And more
Customers
More than 9 million companies rely on Bitrix24 in 186 countries.
Small businesses
Mid-size business
Large enterprises
Integrations
Bitrix24 integrates with most of your favorite tools and apps:
Google Drive
PayPal
WordPress
Dropbox
Stripe
Quickbooks Online
Asana
Zapier
And more
Pricing
The pricing for smaller teams is affordable. It also has a self-hosted version with the ability to integrate more functionality. A 30-day free trial is available, and a free plan for starter business tools, after which pricing is as follows:
Basic: $43/month for five users.
Standard: $87/month for 50 users.
Professional: $175/month for 100 users.
Enterprise: $350/month for 250 users.
Cons
Mobile application isn't highly customizable.
Bottom Line
Bitrix24 is great fo rsmall business owners. You can schedule meetings, see employee activity, and even measure productivity. It's a pretty sophisticated tool.
11. Google Calendar

This list would not be complete without the free, simple, lovable Google Calendar.
Google Calendar is easy to use! Everything is easy to find, and there are just enough labels to ensure ease of use while not making the interface look too crowded. In addition, creating and removing events from your calendar is quick and easy. I definitely use Google Calendar to manage much of my social life and some of my business meetings.
Google Calendar stores birthdays, reminders, and tasks and keeps track of local holidays. The thing you'll love about Google Calendar is you can sync the data in your calendar to all your devices, so you can essentially access your calendar anywhere, anytime, from any of your devices once logged into your Google account. This particular feature is a lifesaver in scheduling and managing your client bookings.
Google Calendar Key Features
Address Book
Availability Management
Calendar Management
Calendar Sync
Calendar/Reminder System
Event Calendar
Event Management
Event Scheduling
Google Calendar Customers
Solopreneurs
Freelancers
Small businesses
Mid-size businesses
And more
Google Calendar Integrations
Integrate with most Google Products.
Google Calendar Pricing
Google Calendar is good, free of cost, and well organized.
Bottom Line
Google Calendar is an incredible (free) tool. If you don't have a Gmail and Google Calendar, I recommend you get both of those things immediately!
Plus, there's a friendly mobile app .
What Is A Scheduling Software Tool?
Scheduling software tools automate the process of managing a schedule based on the inputted data. To use a scheduling software, an employee or business owner, who has the responsibility of scheduling, enters the required information in the software, and it will generate a new schedule. The software is often used to assign specific tasks to specific employees.
Scheduling software tool aids businesses, organizations, or companies to schedule employees, book events, reserve rooms, and other resources.
You can use a scheduling program to manage activity in and out of your business, planning a shared calendar and forecasting, allocation, and resource management features.
What to look for when choosing the right scheduling software
When searching for the best software solutions, you are more likely to get overwhelmed with many options.
Below are crucial tips to consider when looking for the best scheduling software :
1. Third-Party Integrations
Third-Party integrations are essential when selecting a scheduling software for your business or company. Ensure your chosen platform has robust integrations with your websites and social media handles, and of course your email provider.
2. Scheduling Features
You need to choose a platform with features that meet all your needs. Consider scheduling software that offers functionalities capable of helping your business process smoothly. Simplicity is best.
3. Compatibility
Also, consider the platform compatibility with different devices, especially mobile. You can consider platforms that offer a mobile app to ensure seamless access to your entire company schedule.
4. Customers Support
Customer support is among those factors you should consider when selecting a scheduling software for your business. Make sure the platform supports effective communication channels if you need a hand.
Conclusion
These are some of the best online scheduling software in the market. However, to make the right choice, you first need to analyze your organization's needs like:
The number of employees, if you're a small business owner or freelancer, it may be good to consider a free version of your favorite software.
Budget, the budget also counts when selecting your scheduling software. If you're just starting your entrepreneur journey, choosing affordable software you can upgrade later would be good.
Do you need integrations, an API, or some other advanced features?
Are you a small business, in the service industry, or do you do something else entirely? There are different solutions for different types of businesses.