Latest posts by Mark Spera
(see all)
Reviewing the best graphic design software out there had me feeling like I could become a graphic designer myself (but you'll see that I'll stick to content marketing once you get to the "Figma" section).
I've been putzing around with design for years.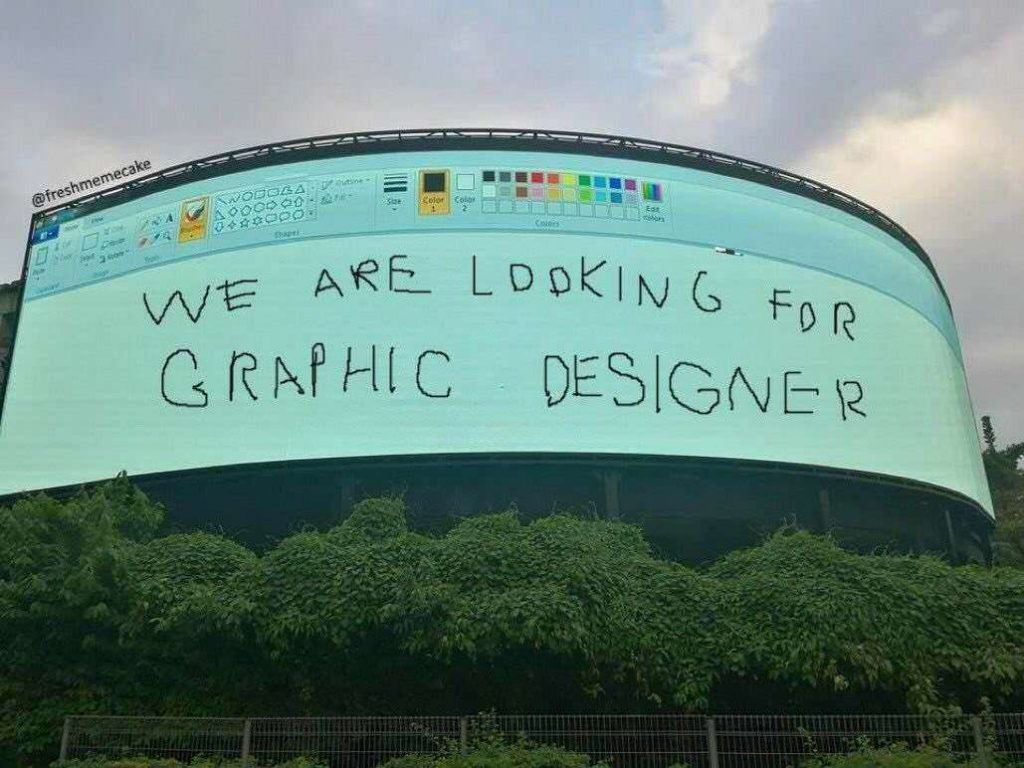 Every marketer needs some beautifully designed elements — whether it be for a landing page, building a website, or an online course series — your design definitely matters. Strong design increases conversion rates, boosts brand credibility, and positions your site to garner more backlinks from fans and online advocates.
Whether you're a marketer with little design experience or a hardcore graphic design professional that needs some new software, this post is for you!
I've compiled an extensive list of the most popular and best graphic design software tools to help you create stunning, moving designs for any business need.
What are the best graphic design software tools?
Here are ten of the best graphic design software tools on the market right now. We've broken down each of the top platforms with pros and cons (and prices) so that you can find the one that's best for you.
Some are a bit better for large enterprise companies and others are perfect for entrepreneurs. I'll help you figure out which is best for your needs!
1. Adobe Photoshop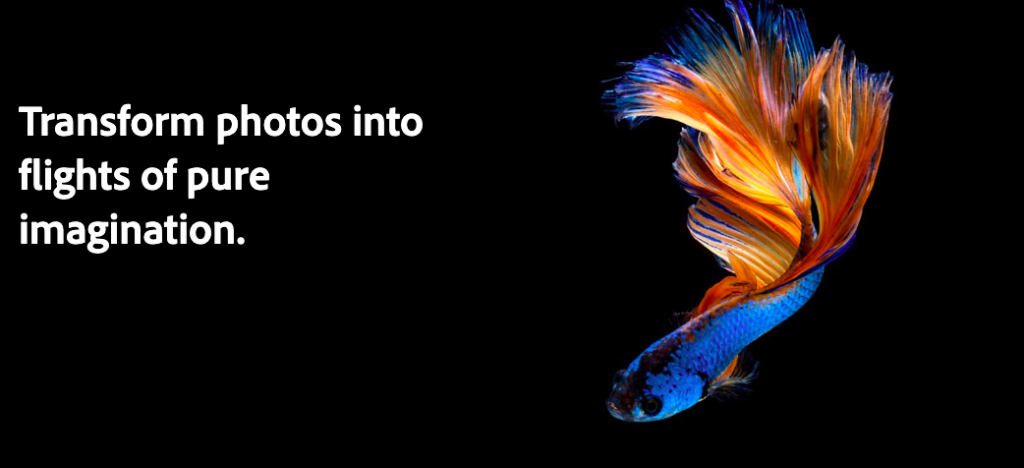 We have to cover the Adobes first, because they're basically synonymous with design software. First, we'll take a look at Adobe Photoshop, one of the most well-known graphic design software on the planet. It's been around since 1990 and it offers photo editing capabilities that rival any other software, including photo composites, background removal and adjustments, painting, retouching, and more.
It even uses AI technology to colorize a scene, zoom in on parts of an image, remove scratches, or change someone's expression, age, or pose in seconds. Basically, whatever you can imagine, Adobe Photoshop can get you there.
Pros:
Endless design options and features that work flawlessly
Can collaborate with other designers and team members
3D design options
Compatible on Windows, Mac, iPad, and others
Cons:
It's pretty expensive, especially if you purchase it through Creative Cloud suite
If you're not a full-time designer, all the features may not be necessary
It's can be heavy for your computer and take up a lot of space
Pricing:
Adobe Photoshop plans all come with a week of free services. Their Creative Cloud package (which combines Adobe multiple software tools) is discounted for students and teachers, and more expensive for businesses.
Photoshop: $20.99/month
Photoshop & Lightroom:
Creative Cloud: $52.99/month
2. Adobe Illustrator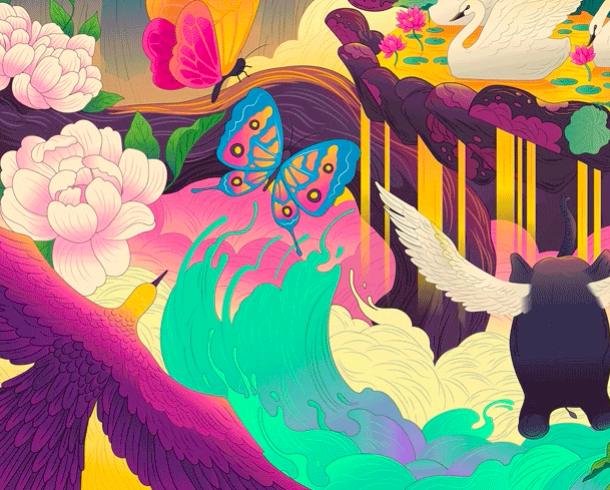 Adobe Illustrator is a vector graphics software that lets you create everything from web and mobile graphics to logos, icons, book illustrations, product packaging, billboards…the list goes on. Their vector-based software allows you to scale your designs to various dimensions without losing the sharpness of edges and the goal of your look. Adobe Illustrator also uses AI to automatically extract colors from a photo and add them to your design, auto-trace a hand-drawn sketch, and turn it into a vector graphic.
Pros:
Endless design features and templates
Provides vector design capabilities to maintain edges and sharpness
AI design options to speed up your work
Huge community of users and support
Cons:
It can get expensive
It can cause lag on your device unless you have a bigger operating system.
It probably isn't needed unless you're a professional graphic designer
Pricing:
Like Adobe Photoshop, Illustrator offers plans for businesses, students & teachers, and individuals, and a combined offer of all Creative Cloud apps.
Illustrator: $20.99/month
Creative Cloud: $52.99/month
3. Adobe InDesign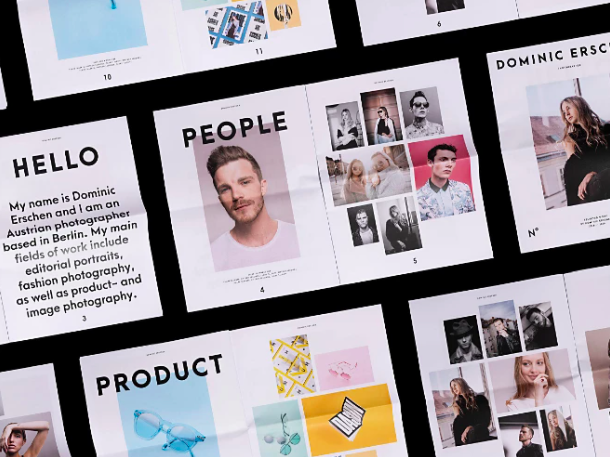 When InDesign debuted in 1999, print and digital media publishing officially changed. Adobe InDesign is a layout and page design software for print and digital media, with everything you need to create and publish books, digital magazines, eBooks, posters, interactive PDFs, and more.
Adobe InDesign makes it easy to manage your design elements and quickly deliver immersive experiences in any format. Plus, you can create gorgeous graphic designs with typography from the world's top foundries and imagery from Adobe Stock.
Pros:
Integrates with Adobe Creative Cloud and Experience Manager
HSB support
Auto-activation of Adobe fonts
Adobe Stock access
Cons:
Like the other Adobe options..
It's pretty expensive, especially if you purchase the Creative Cloud suite
Can have a bit of a learning curve, which might not be worth it unless you're a professional designer
Can be heavy for your computer and take up a lot of space
Pricing:
Adobe InDesign offers plans for businesses, students & teachers, and individuals, and a combined offer of all Creative Cloud apps.
InDesign: $20.99/month
Creative Cloud: $52.99/month
4. CorelDRAW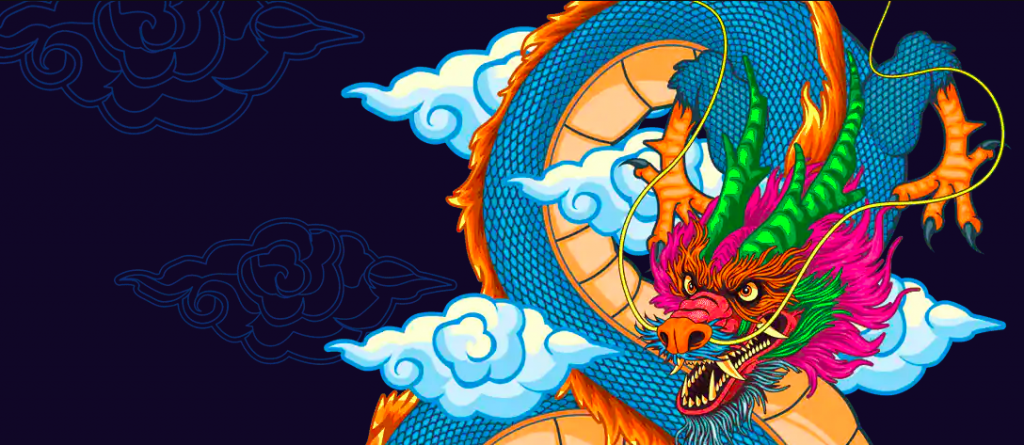 CorelDRAW offers several design options for graphic designing, illustration, technical design, and more. We're going to take a look at their CorelDRAW Graphics Suite, which is a complete suite of professional graphic design applications for vector illustration, layout, photo editing, and other elements. It consolidates several of their apps to give you full control over your designs, and works for industries from manufacturing to engineering to digital marketing. Whether you want to make a blueprint, or screen print a new shirt, CorelDRAW has you covered.
Pros:
Collaborate with real-time feedback
Windows, Mac, and app options
Perfect for beginning software designers, especially when learning vector design
Cons:
Doesn't integrate easily with other applications (like those in Adobe suite)
Less effects and templates in comparison to bigger companies
It can cause computers to slow due to its heaviness
Pricing:
CorelDRAW has annual and and one-time purchase plans, as well as a 15-day free trial. If you want to purchase an enterprise subscription, you can contact their sales team directly.
Annual: $249/year
One-time: $399
5. GIMP

GIMP (GNU Image Manipulation Program) is a free and open-source image editor. If you've ever used WordPress, you've had experience on an open source platform. Part of the free software movement, GIMP allows you to change its source code (through Scheme, Python, Perl, and others), distribute these changes, and use both 3rd party plugins and customization options.
Pros:
Available on GNU/Linux, OS X, Windows, and others
Various plugin options and integrations with other free software
Light on your computer
Provides lot of tutorials to teach users
Cons:
There's a bit of a learning curve when you're starting out
It's doesn't have the prettiest or most updated UI
Pricing: Free!
6. Gravit Designer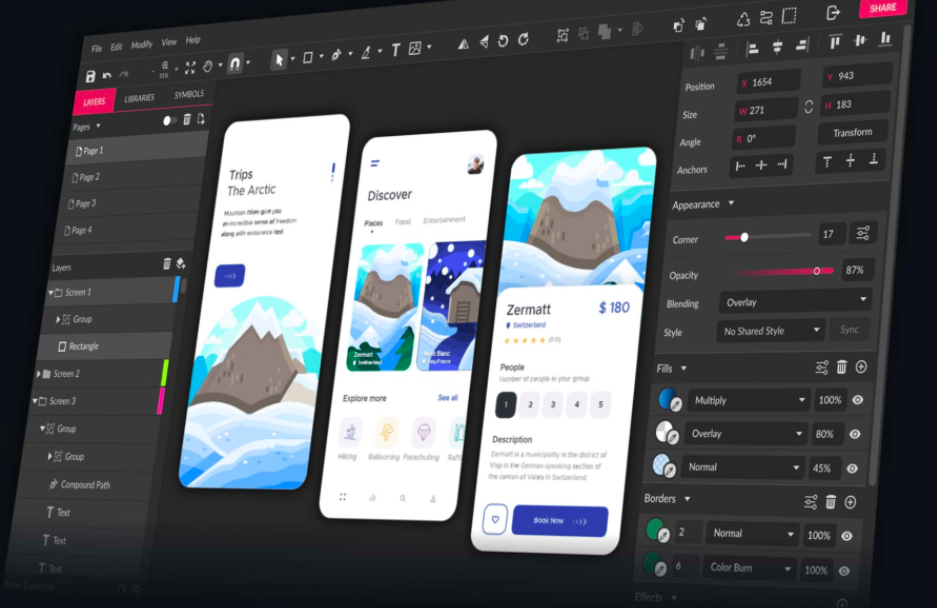 Gravit Designer is a vector graphic design software program works on all platforms. From vector illustrations and editing, to UI designs and non-destructive object styling, Gravit allows you to flex your graphic design skills without needing too much experience.
Pros:
Import and edit PDF, EPS, SVG, Adobe Illustrator, and Sketch file formats
Runs on Windows, Mac OS, Linux, Chrome OS, Progressive Web App, and in-browser
User friendly and great for beginners
Free version!
Cons:
Can be challenging to collaborate on projects
You can't run prototypes or test designs (check Figma or Sketch for that)
It isn't robust enough to handle large files, and you can't download large files
Pricing:
Gravit has a free membership that includes 500MB of Cloud Storage, various export options, nine non-destructive effects, and public link sharing. Their Pro membership offers unlimited cloud storage, larger exporting sizes, offline working, version history, and lots of other benefits.
7. Sketch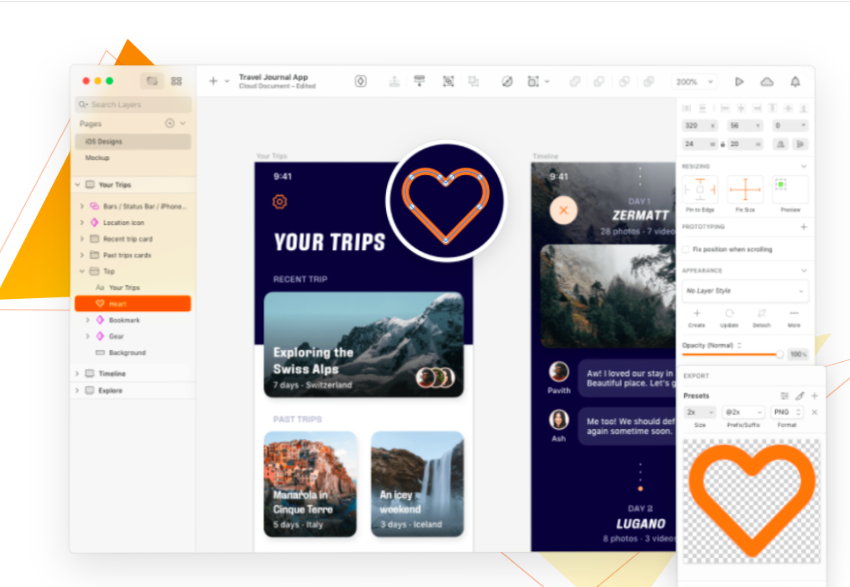 Sketch describes itself as the "home for your entire collaborative design process" on its Mac app, where you can design and provide feedback all in real time. Sketch allows for vector editing, non-destructive boolean operations, math operators, variable and OpenType fonts, and much more.
Plus, Sketch offers "Libraries" that house your Symbols, Text and Layer Styles, and Color Variable so you can share them automatically with collaborators, and push updates that keep everyone in sync as your design system evolves. Whether you're wire framing, prototyping, or getting in to UX/UI design, Sketch is an established design platform with lots of options.
Pros:
Good beginner option because it's easy to learn, not too complex, and pretty affordable
Easy to collaborate which ensures brand consistency
Autosaves & easy exports make life simpler
Cons:
Only for Macs
Can't get too complex with your designs in comparison to other platforms
Their collaborative tools aren't Cloud-based, so there's no link sharing
Pricing:
8. Affinity Designer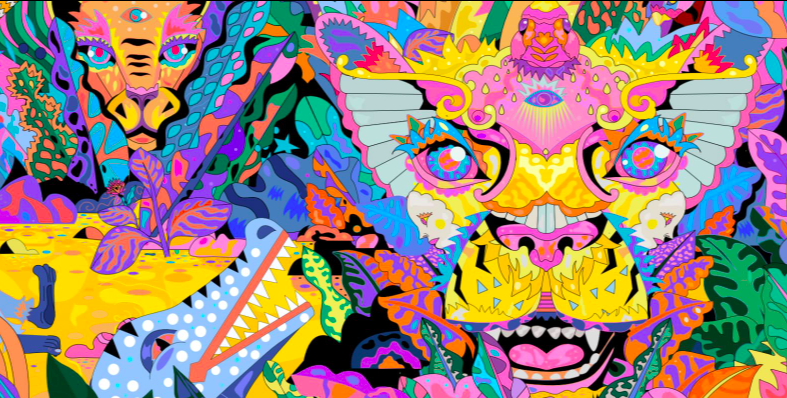 Like many others on this list, Affinity has a variety of graphic design programs, from Affinity Designer, to Affinity Photo, to Affinity Publisher, and others. We'll take a look at Affinity Designer today, a graphic design tool for creating concept art, print projects, logos, icons, UI designs, mock-ups, etc.
With a combination of vector and raster design tools, Affinity's powerful design app is used by thousands of professionals for any graphic design goals. Optimized for the latest tech on Mac, Windows, and iPad, Affinity Designer prides itself on just delivering everything you need, without bloat or gimmicks.
Pros:
Affordable while also offering lots of features
Lighter on your computer than other big programs
Available on Mac, Windows, and iPad
Cons:
It's relatively new, which means it doesn't have the biggest resource pool or community for support yet
Can be difficult to switch between apps and work on projects while not in the app
Missing some more advanced design features
Pricing:
Once you buy Affinity Design, you own it. No subscriptions, monthly plans, or other fees.
Mac: $54.99 (offers free trial)
Windows: $54.99 (offers free trial)
iPad: $21.99
9. Figma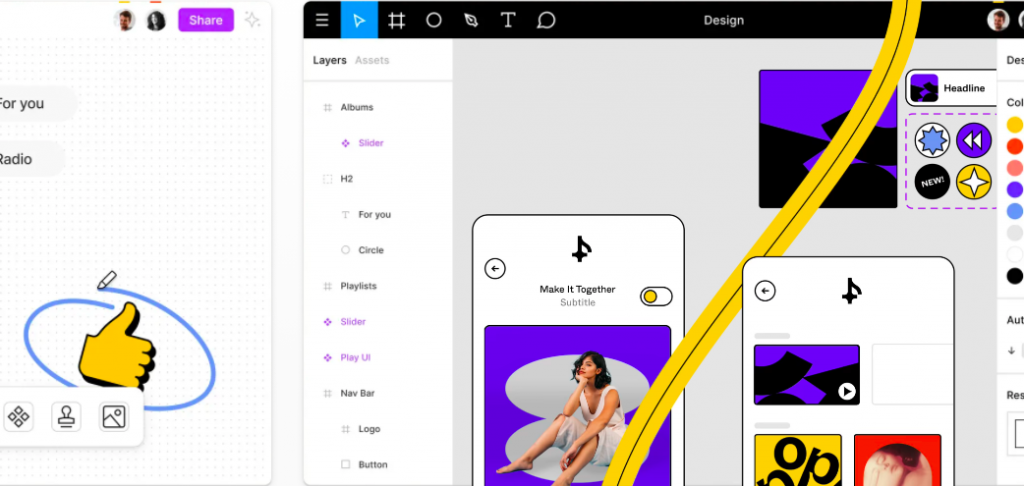 Figma is another collaborative design tool that works well for teams and individual graphic designers to "brainstorm, design, and build." Their "FigJam" feature provides an online whiteboard where unlimited team members can add notes, design elements, connect different designs, and even send live emoji feedback.
You can take all that into consideration and then use vectors, instant arc designs, auto-layout, and lots of plugins to create just the design you like. Then, test out your flows and design elements out until they're perfect! It's a newer software, but already catching up to its competition (like Sketch).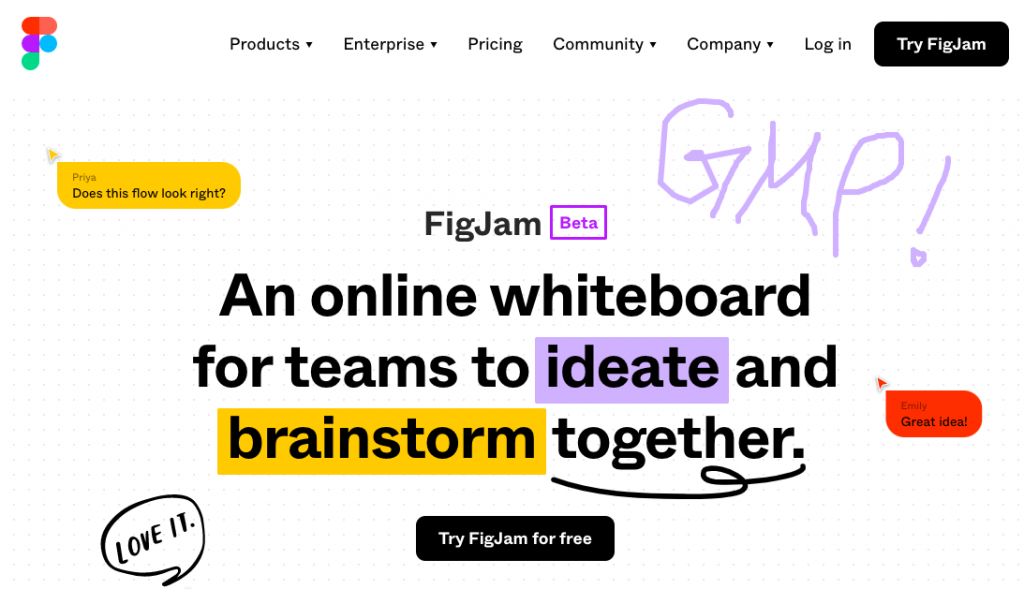 Pros:
Super easy to collaborate with live links
Free plan option
Autosave and version history
Thousands of templates to start with
Can test out UI and UX with users before programming the design
Cons:
It's a younger software, so it will need to keep working out bugs and adding more integrations as it grows
Can be challenging to learn at first
It's cloud-based, which makes sharing easy but difficult to work without Internet
Pricing:
Figma has three pricing plans, but their free option really is great: get unlimited drafts, cloud storage, viewers, commentors, and editors on three projects.
Starter: free
Professional: $12/editor/month annually, or $15/editor/month (Free for students and educators)
Organization: $45/editor/month, billed annually (Best for 9+ editors)
10. Inkscape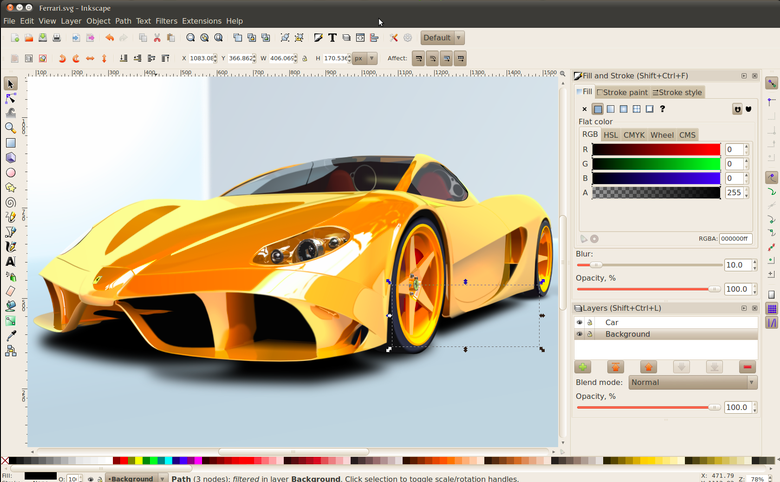 Inkscape is another open source graphic design tool focused on vector imagery that offers flexible drawing tools, broad file format compatibility, and bezier and spiro curves within their design tools. Inkscape offers object creation, object manipulation, text support, fill and stroke, rendering options, and different path operations.
Whether you're an illustrator, designer, web designer or just someone who needs to create some vector imagery, Inkscape is a great free option!
Pros:
Runs on Linux, Windows, and macOS
Open source with lots of plugin options
Light weight for your computer
Free!
Cons:
It still has some bugs on Macs (that they're aware of and working on)
May not have all the features a bigger software will have
Their UI is a little dated
Pricing:
Free!
Graphic design software tool FAQs
What is the best graphic design tool for vector design?
Vector design is often a must-have for graphic designers. Adobe Illustrator is going to be a top software for vector graphic design, but if you want a free vector design program, stick with Gravit's free version, or even try Inkscape.
What is a graphic design platform artists will love?
We made this top 10 list of graphic design software, but we'd be remiss to leave out graphic design platforms that are made for the artists within us! For sketches, rich paintings, gorgeous illustrations, and beautiful animations, you're going to want to go with Procreate, which you can purchase for iPads and smartphones, or Krita, a free open source drawing program for desktops.
What about 3D Design?
As a graphic designer, you might want some 3D design options too. Luckily, there are lots to choose from, but some you should try if you're just starting are SketchUP (free) and Cinema 4D (paid). For more advanced 3D design, Autodesk Maya (paid) or Blender (free) are great tools.
Top design software for your Android?
Looking for a graphic design software on an Android? Check out the Infinite Design app.
What is the best graphic design software for beginners?
If you're just getting started with graphic design, Canva is an awesome place to begin. It's a super easy-to-use design software that allows you to make any marketing material you can think of, with very simple drag and drop features, and thousands of templates and elements to choose from. Plus, they have a great free plan. Need to get started with vectors? Vectr is a great beginners' option, and also free!
And of course…what is the best free graphic design software?
Luckily, there are lots of free graphic design platforms on this list! Inkscape and GIMP are completely free, while Figma and Gravit Designer have great free plans.
Conclusion: Graphic Design Software for All!
Deciding the best graphic design software tool doesn't have to be overwhelming, and this top-10 breakdown hopefully made it a lot easier. Depending on your business needs, experience level, and budget, one of these beautiful platforms can help you out with any graphic design you're looking for.
Have you tried one of these on this list? Leave a comment below to share your experiences!