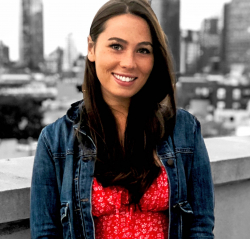 Latest posts by Madeline Hogan
(see all)
If you use WordPress and want your site to rank on Google, an SEO plugin is a must.
SEO plugins (and other plugins) are one of the best things about WordPress. They are pieces of code that other people have written that you can "activate" to help you improve your rankings on Google's search engine result pages.
Yoast has been optimizing content since 2010 and has always been a standout WordPress plugin for search engine optimization (we've used it for our Growth Marketing Pro blog since the beginning).
But with the SEO plugin market becoming increasingly crowded, consumers are considering alternatives to Yoast.
Is it worth it to switch from Yoast? Which Yoast alternative is best for your SEO needs?
Let's take a look. 
Also Read: Yoast vs AIOSEO vs Rank Math vs SEOPress
Why do you need a Yoast SEO alternative?
Yoast SEO has almost become synonymous with WordPress SEO over the years. As you create blog posts and add pages in WordPress, Yoast gives you suggestions on how to optimize them with additional keywords, meta descriptions, content length, and clarity, plus a whole host of other suggestions.
But, some current Yoast customers or new WordPress users might be looking for alternatives.
Why? Yoast is great, but it does have some limitations:
Cost: Yoast's paid plan costs $99/year. While that's affordable if you're managing one or two sites, this can be expensive for agencies or marketers that need SEO for multiple sites. Plus, some integrations and additional features can cost extra.
Learning curve: Yoast is relatively user-friendly, but it can have a higher learning curve than other plugins. This is especially true if you're newer to SEO or don't need all the technical features it offers.
Off-page insights: Yoast is great for on-page SEO—less so for "off-page" SEO insights like backlinks and domain authority of competitor sites. But, you'll see that for most of the plugins on this list (except GrowthBar)!
Older: Yoast is older than most of the alternatives, and its interface can feel a little older and clunky at times. It's also heavier on your computer.
AI writing: Yes, some tools now help you write faster and more accurately for SEO.
So if you're looking for a more lightweight, affordable, and simpler SEO solution, then a Yoast SEO alternative may be best for you.
Also Read: The 8+ Best AI Writing Tools
8 Best Yoast SEO Plugin Alternatives
1. GrowthBar SEO

GrowthBar is a Swiss Army Knife of SEO tools — it features keyword research, backlinks, competitive metrics, keyword tracking, a blog ideas generator, and a one-click blog post outline generator. And of course, it enables you to write long-form blog content with natural language AI.
You can try the blog idea generator and AI writing tool without even being a customer:
GrowthBar is the ultimate tool for bloggers and content creators. You can use it on the web browser, get SEO insights on the fly with the Chrome Extension, or use it as a WordPress plugin.
The WordPress plugin provides:
AI content generation
Content optimization meter
Keyword difficulty ranking, monthly search volume, and the value of reaching position one on Google
Optimal content suggestions
Keyword suggestions to get to page one
Competitor page insights
Image suggestions
External link suggestions
You first enter the keyword or keyphrase you're trying to rank for.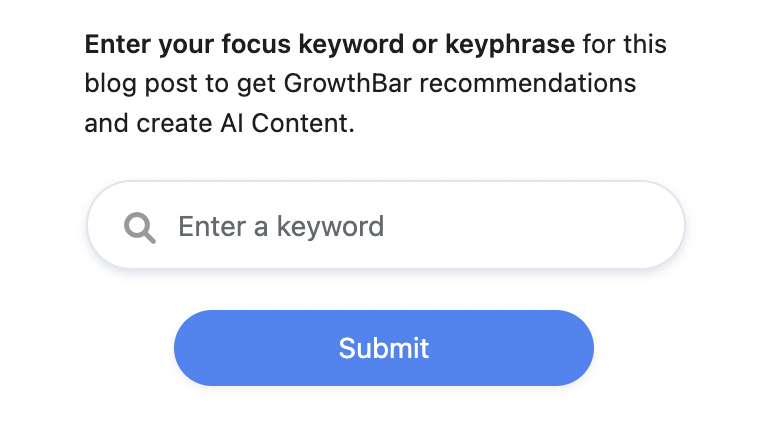 Once GrowthBar analyzes your post, it gives you a current content ranking and all the content you need to improve it, like keywords to include, the number of headings to have, and the word count to hit.
A little short on your word count? Just use the "Write with AI" function to add to your post.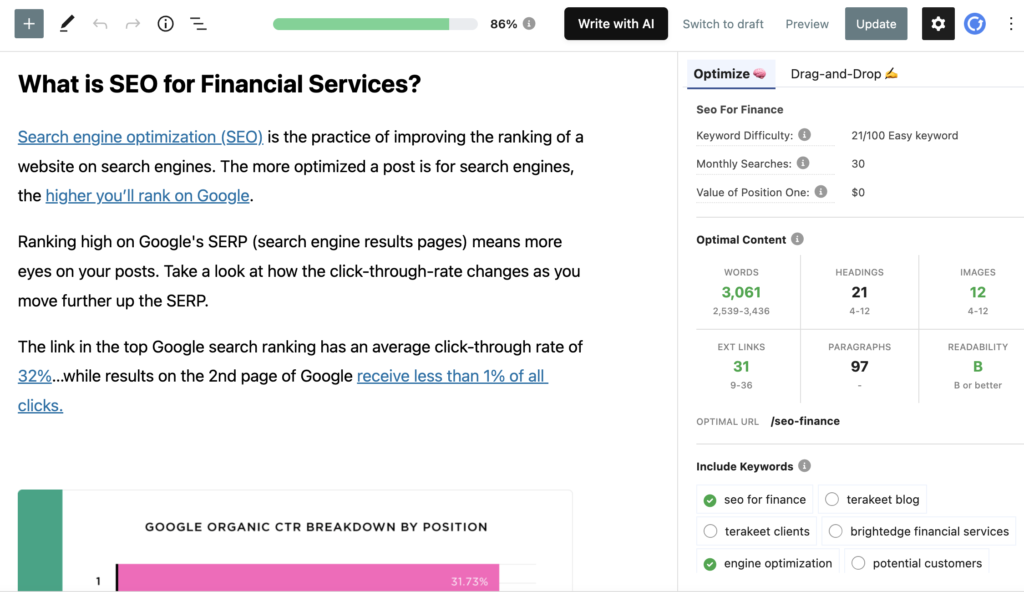 Make sure to click on the "Drag-and-Drop" section for a review of competitor blog posts, suggested links, suggested images, and more.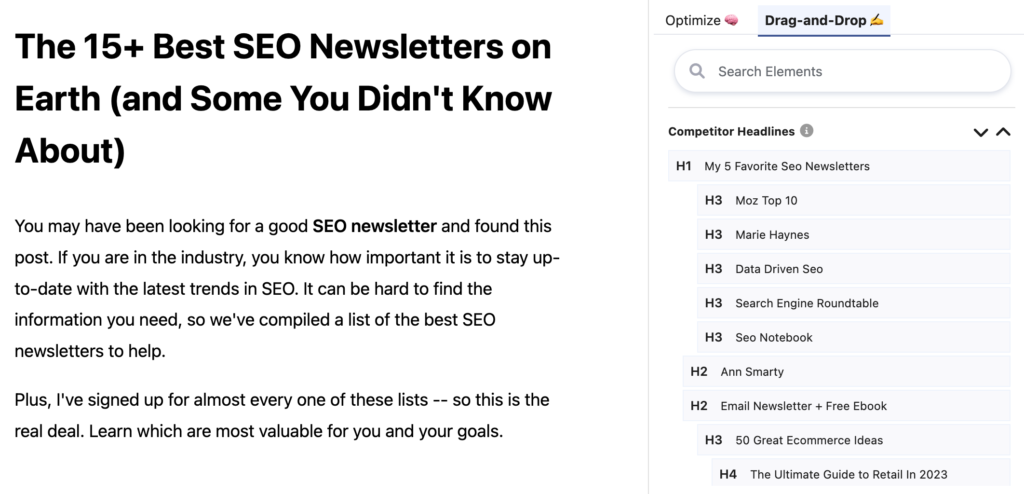 Implement the suggestions and watch the content generator meter score rise!
Features:
Google Ads competitor research
Backlink analysis
Ease of Use:
Even if you've never worked on SEO before, you can use GrowthBar. GrowthBar was created to provide the actual features every writer needs to optimize content — and nothing you don't. Plus, the AI writing software basically writes your blog for you. Can't get easier than that!
Pricing:
Monthly Pricing plans are:
Standard: $29
Pro: $79
Advanced: $129
You can also try it free for five days first.
Bottom Line:
GrowthBar is perfect for SEOs, marketers, content writers, and anyone that uses Google to perform market and article research. If you want to write optimized blog posts to rank on Google, GrowthBar is the answer. It's different from the other plugins on this list because it focuses on SEO content (vs technical on-page SEO) and the web platform also provides rank tracking, competitive research, and keyword research.
GrowthBar has a 5.0 and 4.9 on Capterra and G2 respectively, and customers include Dell, Product Hunt, Minted, and Bill.com as well as thousands of other independent writers.
2. Rank Math

Rank Math is a relatively new WordPress SEO plugin that's quickly become very popular. It allows you to customize your SEO settings, control which pages are indexable, and how you want your website to appear in search with Structured data — plus a lot more.
Key Features:
Setup Wizard with step-by-step installation and configuration
SERP snippet previews
AI content assistant
SEO analytics dashboard
Google Analytics integration
SEO and keyword rank tracker
Schema markup and structured data
Schema blocks for various different articles and formatting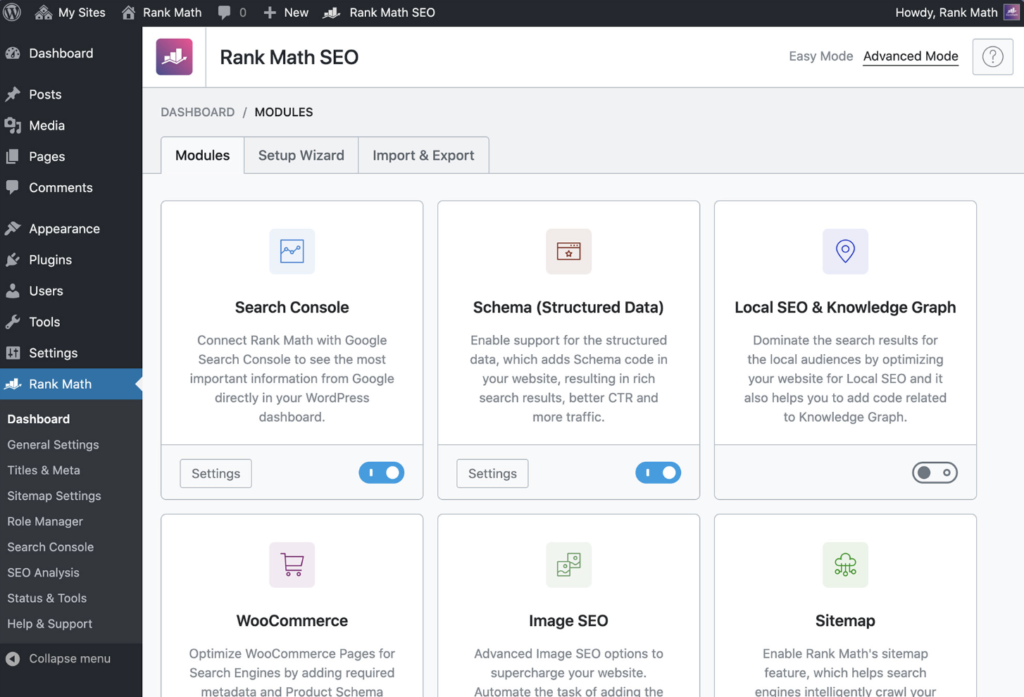 Ease of Use:
Rank Math has a lot of features, so if you have no experience with SEO it will take time some time to learn. That said, its UI is intuitive and offers a great user experience. Rank Math also uses a setup wizard, so you can make the switch to their plugin and get started right away.
Pricing:
Rank Math has three pricing plans:
Free
Pro: $59/year
Business: $199/year
Agency: $499/year
Bottom Line:
Rank Math serves over 1 million customers, and boasts a 4.9 on WordPress's plugin site. However, it also has a 3.5 on Product Hunt, and 2.7 on Trustpilot. The majority of reasons for low scores include poor customer support, losing connection with Google, and reporting inaccuracies.
But for the number of features it offers, it doesn't slow down your site nearly as much as other SEO plugins. It's also one of the more affordable options on this list, especially if you need the plugin for multiple sites.
That said, a lot of its features can be tough to learn. It's one of the main complaints from current users. So if you don't need everything they offer, it might not be the best choice.
3. All In One Seo

AIOSEO (All in One Search Engine Optimization) is a comprehensive WordPress plugin created even before Yoast in 2007. It provides both on-page and technical SEO features like XML sitemaps, optimized search appearance, SEO keywords, Open Graph SEO Knowledge Panel information, local SEO, schema markup, and more.
All in One makes it easy to switch from an alternate platform and integrates with other WordPress plugins including WooCommerce, MemberPress, and others.
Key Features:
These features are included in all of their plans, but paid plans offer more:
Unlimited keywords
WooCommerce SEO integration
Sitemaps
Rich snippets schema
Local SEO
Redirection manager and Robots.txt editor
Social media integration
SEO analysis and scoring
Schema markup
Custom breadcrumbs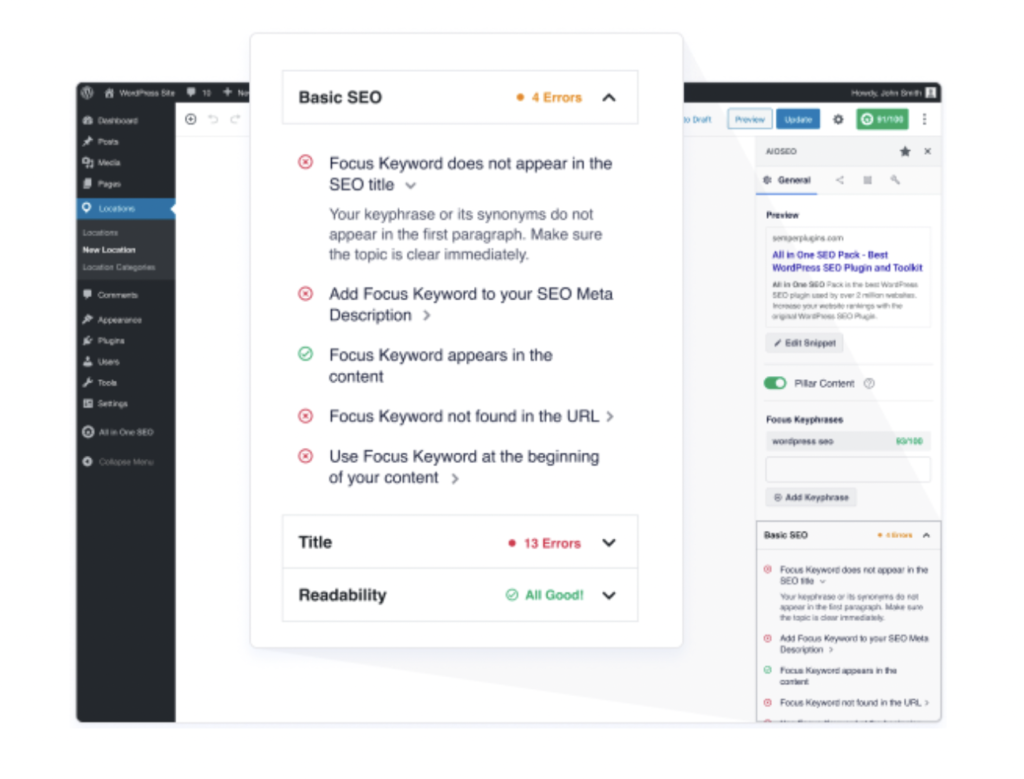 Ease of Use:
AIO is extensive, but still does a good job of keeping things simple. It's relatively easy to set up using their setup wizard that optimizes your website's SEO settings based on your site's profile. Its everyday SEO features make it easy to optimize your content and keep it optimized. 
Pricing:
All in One SEO does not have a free version. Their paid plans include:
Basic: $49.60/year
Plus: $99.60/year
Pro: $199.60/year
Elite: $299.60/year
Though they don't have a free trial, All in One SEO also offers a 14-day no-risk money-back guarantee.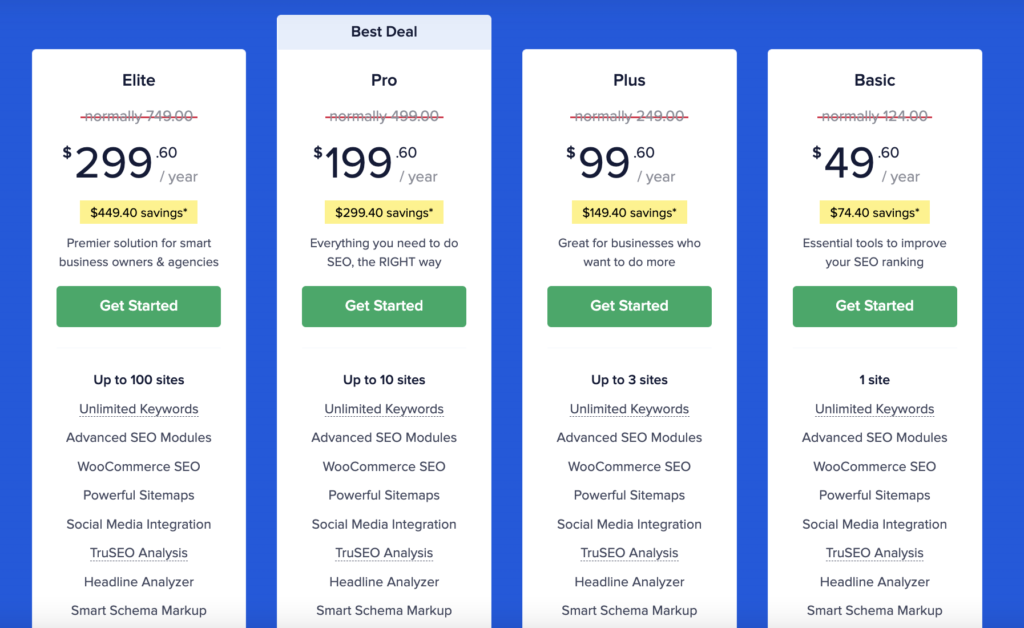 Bottom Line:
With over 3 million customers, AIOSEO is one of the most well-established Yoast alternatives. They've also recently cut their prices by a lot, making it one of the more affordable options on this list.
If you don't need (or want) the more technical SEO features, it can be overwhelming. Customers also cite frustrations with continuous requests to upgrade within the plugin.
4. SEOpressor Connect

SEOPressor Connect was founded in 2010. Separate from the similarly-named SEOPress, SEOPressor provides on-page SEO suggestions including word count, readability, keyword density, and more. It also keeps you on the safe side by preventing unnatural over-optimization.
SEOPressor offers an SEO dashboard that presents your site's SEO intelligence, including semantic analytics, meta settings, and schema markup. It will also send you alerts if they notice any issues.
Key Features:
On-page analysis for up to three keywords
Semantic analysis and markup support
Customization of crawler paths for better indexing control
Internal link structure building
LSI keywords engine
XML sitemap generator
301 URL redirects
Optimization for local SEO and Google Knowledge Graph
Facebook Open Graph and Twitter Card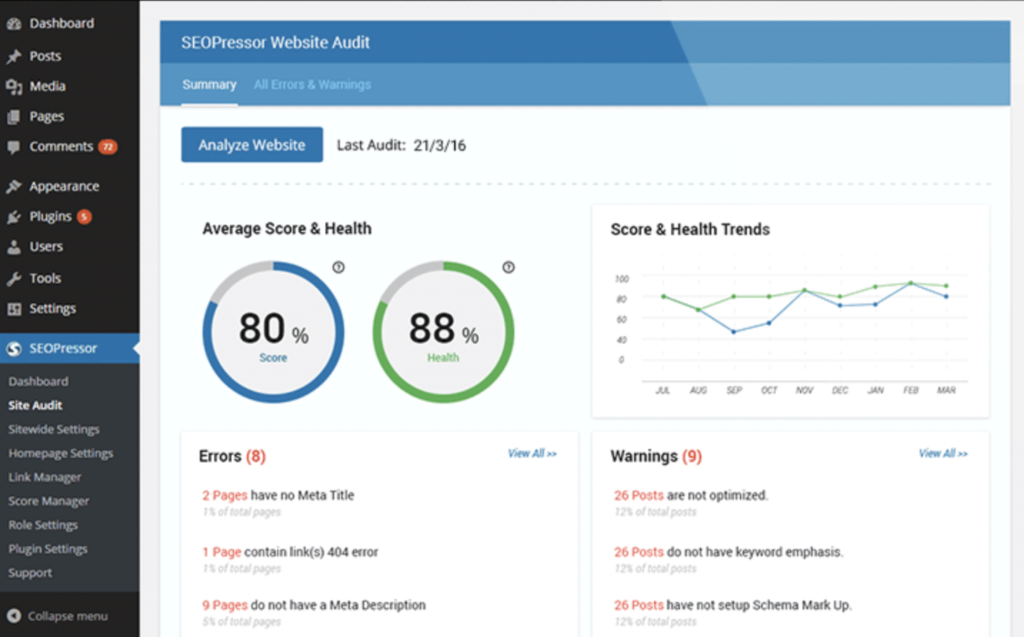 Ease of Use:
SEOPressor isn't the easiest platform to use, especially if you aren't familiar with SEO. Even their website starts using SEO-expert-level jargon that might intimidate some users.
Pricing: SEOPressor starts at $9/month.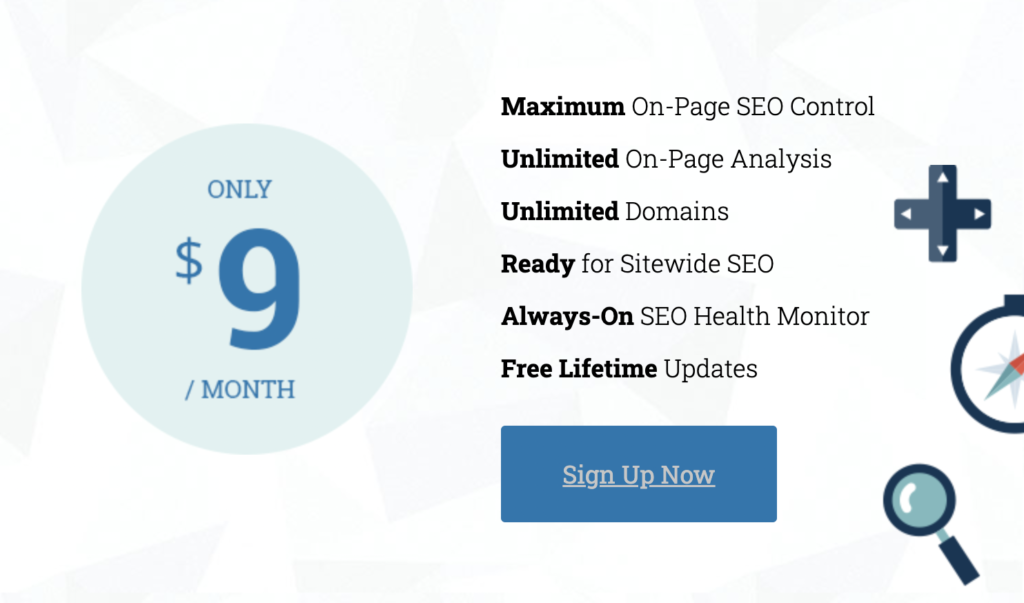 Bottom Line:
SEOPressor's pricing is great, especially if you're running multiple sites. That being said, the platform is a little older, and that's clear from its interface. It also has limited integration options, despite its other many features.
5. SEOPress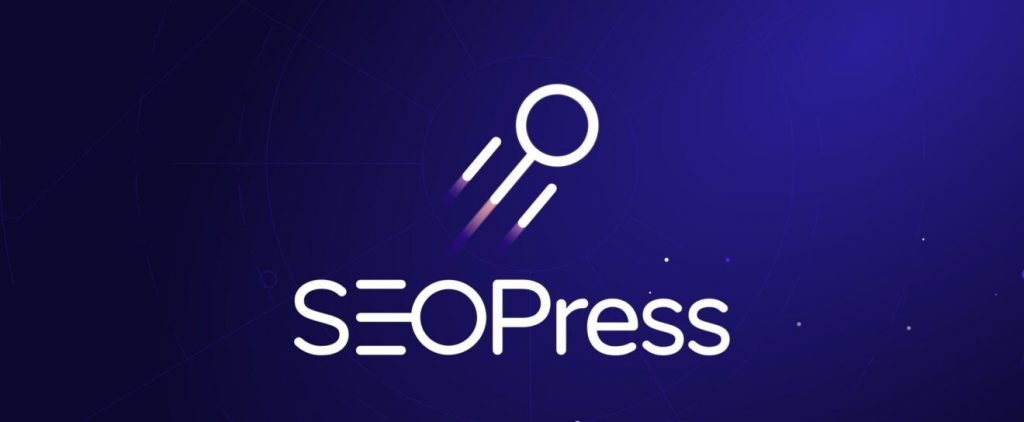 SEOPress is a younger WordPress plugin created in 2017. It's simple but includes all the features you would expect from an SEO plugin like meta title, description, open graph support, image and content XML sitemaps, redirects, and more.
It's gotten increasingly popular, and for good reason: it has a ton of features while keeping things straightforward, and for an affordable (and free) price.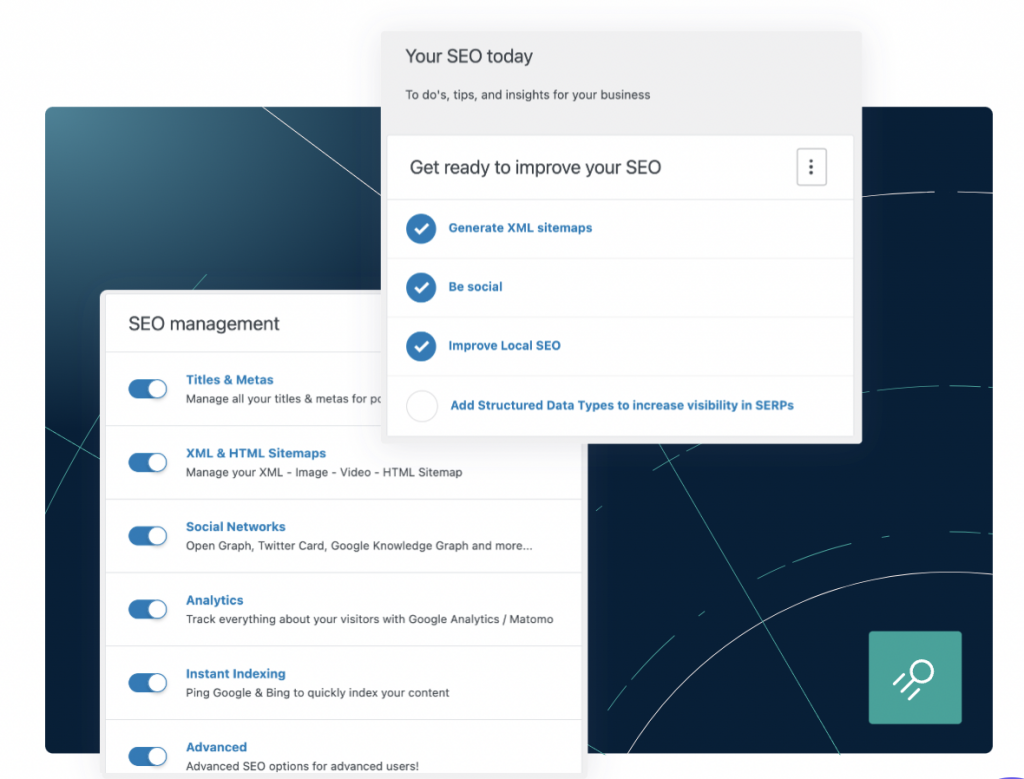 Key Features:
XML & HTML sitemaps
Installation wizard for easy start-up
Easy imports from other SEO tools
Content analysis and optimization for multiple keywords
Full no-follow management
Social network sharing
Ease of Use:
SEOPress comes with a straightforward setup for beginners and advanced controls for more experienced users. It's easy to start using, but like all SEO plugins there is a learning curve and it will take some time to go through all the options.
Pricing:
SEOPress has a few pricing options:
Free
Pro: $49/year
Insights: $99/year/site
Bundle: $128/year includes access to all features from their Free, Pro, and Insights plans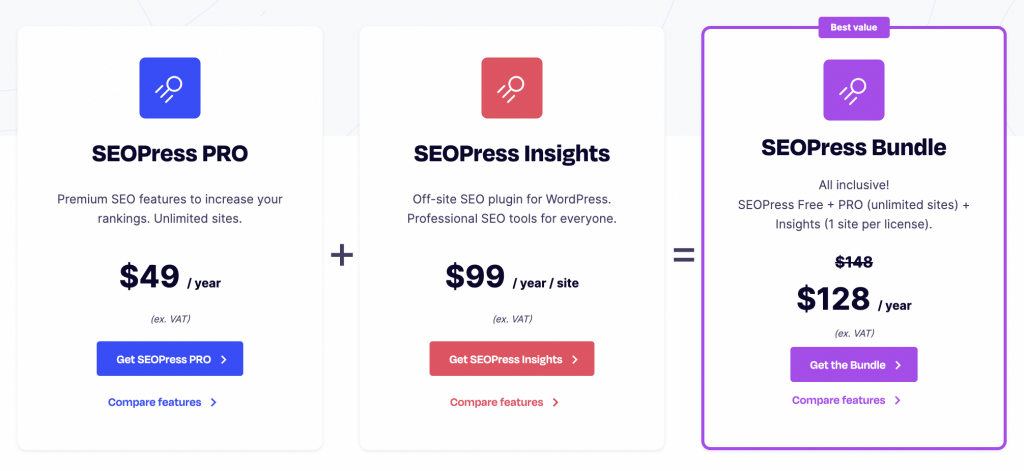 Bottom Line:
SEOPress is lightweight despite all of its capabilities and it comes at an affordable price for unlimited sites. If you need all of its features, SEOPRESS is a great WordPress plugin option.
6. Squirrly SEO

Squirrly SEO is a plugin for freelancers, small businesses, and even agencies to improve their rankings. It's an AI-powered SEO suite including keyword research, content optimization, SEO settings, technical SEO, site audits, rank tracking, and more.
Offered in all countries and languages, Squirrly provide tools split up between research and organizing, optimizing, auditing, and performance monitoring. The heavy processing is done on the company's private servers, allowing for abundant features without slowing down users' computers.
Key Features:
Keyword research and management
SEO tracking
Blogging assistant providing resource ideas
Weekly site SEO audit
Guidelines to rank specific pages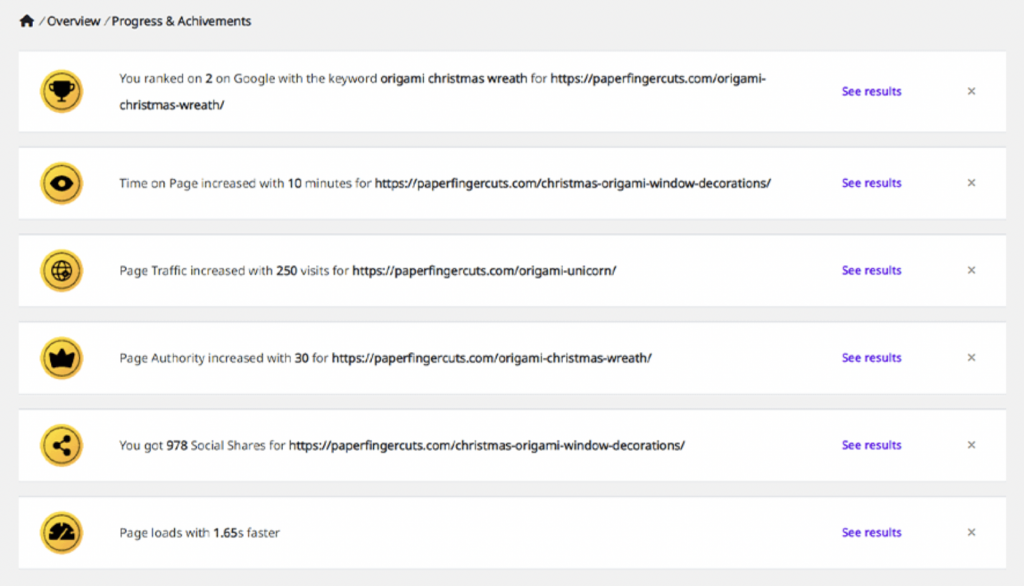 Ease of Use:
Ease of use seems to be customers' biggest issue with Squirrly. They note it can be confusing to learn and that it doesn't provide the best user experience.
Pricing:
Free
Business: $71.99/month
Agency: $75.99/month
WhiteGlove Services: Starts at $699/year
Fully Managed: $1,200/,month/site
WebDev Kit: Starts at $157.20/month/10 sites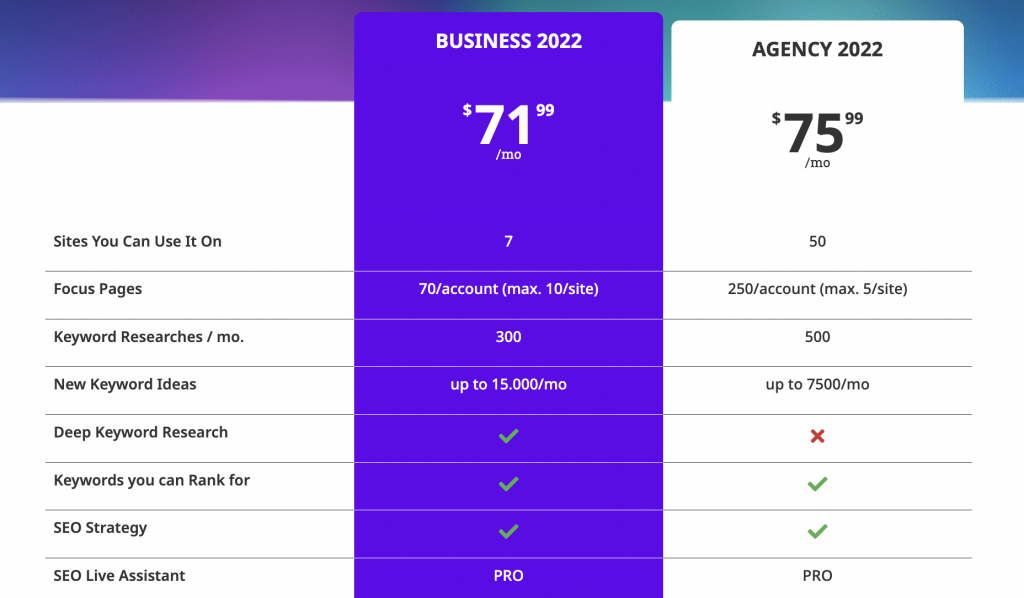 Bottom Line:
With 4.7 on both G2 and Capterra, customers are happy with Squirrly. However, a higher monthly price and poor user interface might not make it the best alternative to Yoast.
7. WP Meta SEO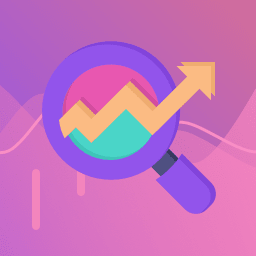 WP Meta SEO plugin by Joom United gives you control over your WordPress website's SEO with accurate, accessible tools. It comes with a meta information bulk editor, an image SEO optimization, an XML sitemap generator, and a redirect manager. The latest Pro version also includes a Google Search Console integration that suggests the best keywords to add to your content using Google data.
It's not as popular as the "big 4" WordPress plugins (Yoast, Rank Math, AIOSEO and SEOPress), with 20,000 downloads on WordPress.
Key Features:
Third-party integrations include Elementor, WooCommerce, Google Search Console, Google Analytics, etc.
404 error checker and redirections
Rich snippet compatible breadcrumb generator
Custom email reports
Sitemap link checker
Generates and sends manual Sitemap XML to the Google Search Console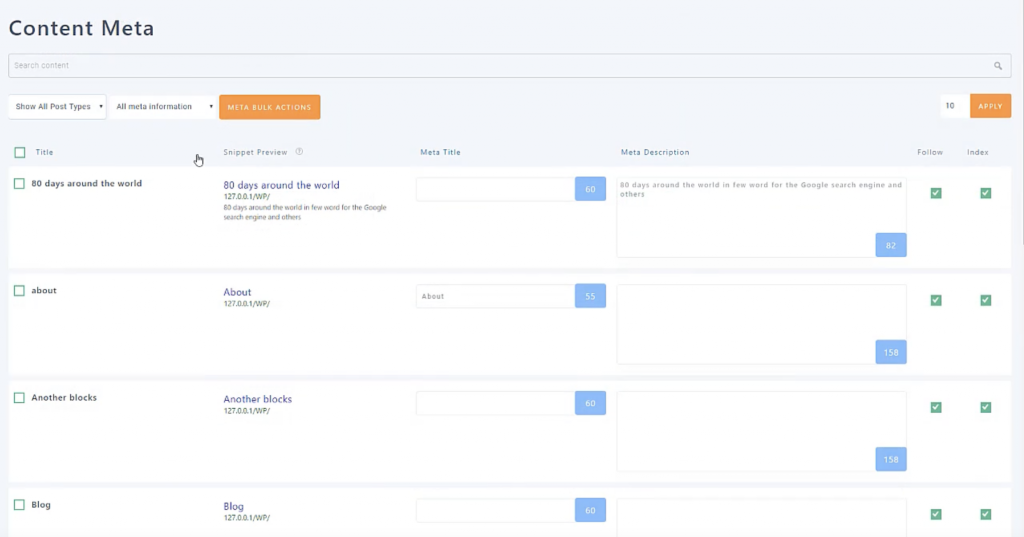 Ease of Use:
WP Meta SEO is definitely beginner friendly. Its advanced features can get technical, but overall it's simple and uncomplicated to use.
Pricing:
Free plan
Pro: $49/year
WordPress plugin Bundle: $189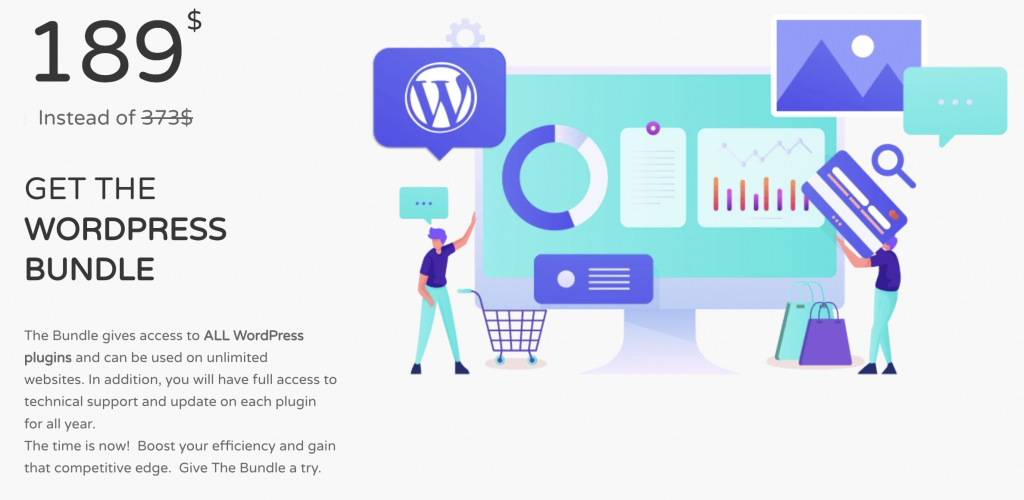 Bottom Line:
WP Meta SEO is a well-liked plugin, with a 4.6 rating on WordPress.org. It's also easy to use — especially if you don't get into their more technical features.
8. The SEO Framework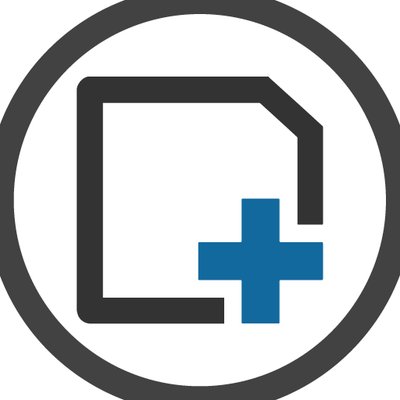 The SEO Framework describes itself as the "WordPress SEO plugin that delivers results." This plugin generates critical SEO meta tags, forces search engines to index the best versions, checks every page for 70 issues, real-time caching, and more.
The Framework provides features for SEO management, SMO management, structured data, automation, site management, SEO auditing, integration options, and API options.
Key Features:
Duplicated content, copyright, and advanced query protection
Title and description editing
Robot direction
Canonical URLs
301 redirect
Bulk editing
Open Graph, Twitter Card, and Facebook tag management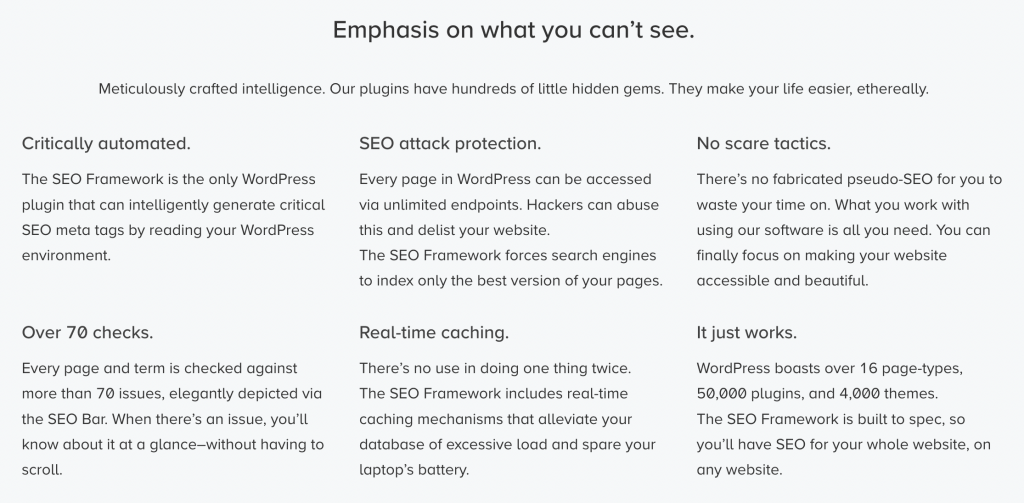 Ease of Use:
The SEO Framework is a good for the beginners because you can use it straight out of the box. But the outdated UX isn't as streamlined or fun to use as some of the other alternatives.
Pricing:
Free
Pro: $7/month paid annually
Business: $17/month paid annually
Agency: $27/month paid annually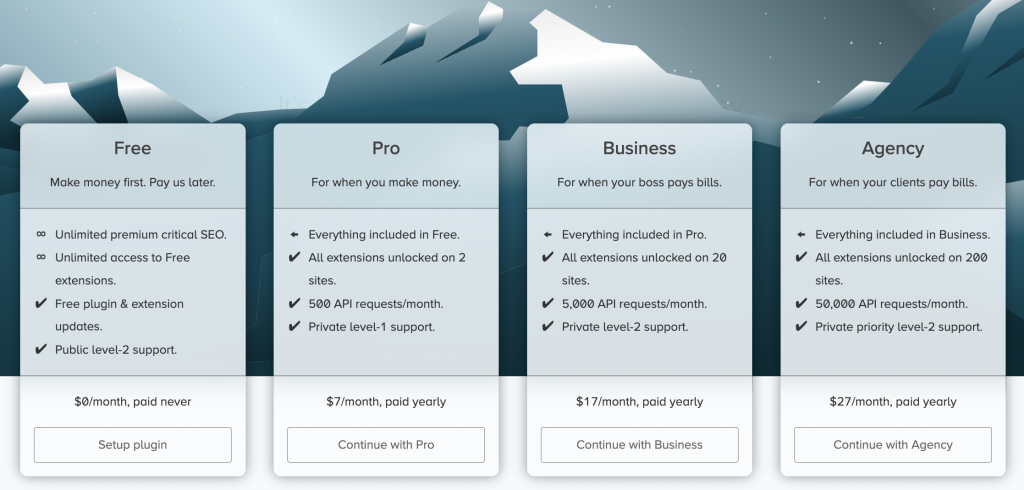 Bottom Line:
The SEO Framework is an affordable plugin option, and customers appreciate its dedication to removing ads and branding from its platform. It's easy to use and has tons of features, but it's not the prettiest plugin. Does that matter when users give it a 4.9 on WordPress? Probably not!
How do these alternatives compare to Yoast?
Unless you have the Yoast site in front of you, it's going to be tough to compare Yoast to these other plugins.
So let's give a quick overview:
The Yoast SEO WordPress plugin has become synonymous with WordPress SEO over the years.
It's a suite of SEO tools for bloggers that enables you to optimize your content right in the WordPress interface. You can use Yoast to add structured data, meta descriptions, and internal links to your blog posts. Yoast excels at on-page SEO — it helps content creators write content that is perfect for Google search — while mostly skipping off-page SEO.
Yoast Features
Keyword optimization checklist (with traffic light visuals) for SEO and readability analysis
Schema markup
See a preview of what your finished page looks like
Edit your URL slug, run redirects from old pages to new, breadcrumbs, and more
Duplicate content checker
Handles technical SEO like robots.txt, .htaccess, sitemaps, and more
Social media optimization
Internal linking suggestions
Google Search Console integration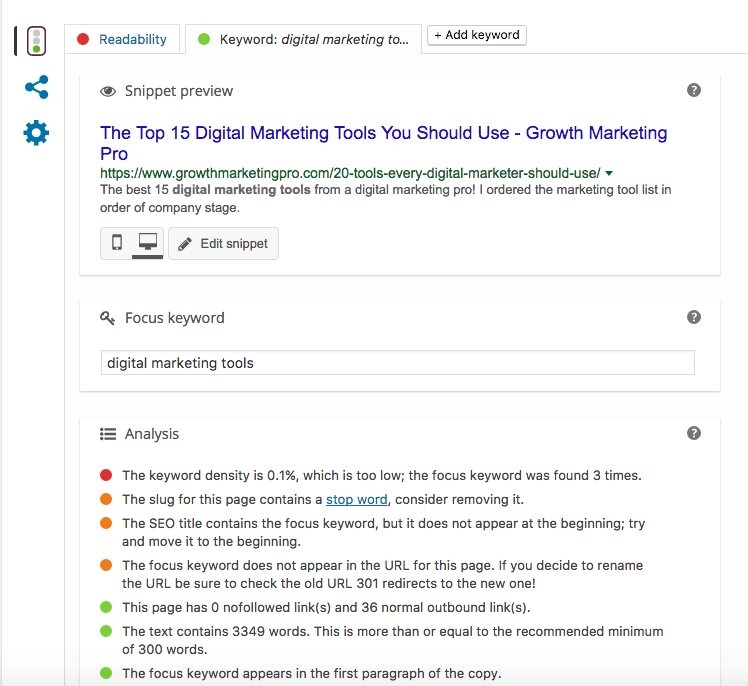 Ease of Use
Yoast has a user-friendly setup wizard, which makes getting started easier. But it also has a lot of features, so just make sure to set aside some time to get started.
If you're using the free version and are having a lot of questions, you're only going to be able to use their FAQs, versus the Pro gives you one year of 24/7 support.
Yoast Pricing
The plugin is free to download and install. There's a paid Premium plan, but more often than not, the free version is going to be more than suitable for most people.
The paid version of Yoast is pretty expensive, given it's per year, and per site. But, it allows you to run 301 redirects, get 24/7 access, optimize for multiple keywords, and do other things that are optimal for websites that focus heavily on SEO. Plus, no ads, which can be nice.
Bottom Line on Yoast & Yoast Alternatives
Yoast is a great WordPress plugin. It has extensive features, it's easy to use once you get it set up, and it's kept millions of customers happy.
But, we get why WordPress users are looking for something more affordable, lighter, and simpler to use. So which Yoast alternative do you choose?
We love GrowthBar for all things content. If you want to write a post that will rank on Google (and also track the most important off-page SEO factors), GrowthBar is going to be the best option.
If you are looking for more technical SEO on-page features, the other plugins are all comparable, but:
Rank Math and AISEO are the most affordable
The SEO Framework has the highest ratings
AIOSEO has the most users (besides Yoast)
Have you tried any of these Yoast alternatives? Share your favorite in the comments below.