Latest posts by Mark Spera
(see all)
You've probably used a VoIP before without even realizing it. They're all over the Internet, and many businesses and business services use them for convenience, cost efficiency, and ~cool technology~ you wouldn't find with a regular phone, like AI-note taking, visual voicemails, and app integration.
But, what really is a VoIP, and what is the best VoIP service for your business? We're about to answer all of this—and more—so if it gets a little tech-y, bear with us! 
What is VoIP?
VoIP stands for Voice over Internet Protocol. It's also referred to as telephony, Internet telephony, or Internet calling.
Even if you've never heard of this before, if you've ever Skyped with a friend, you've used VoIP! Skype was among the very first to offer instant messaging and voice and video calls hosted over the internet.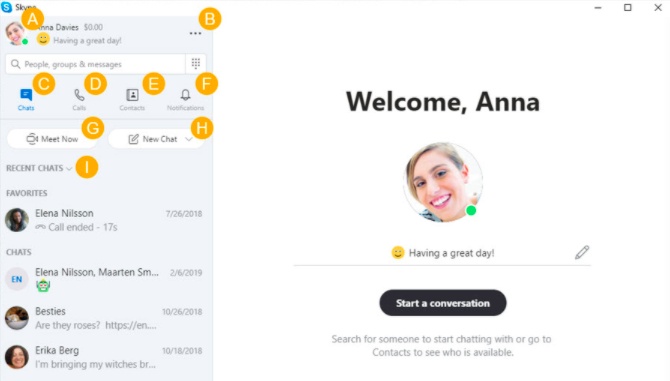 The Brief History of VoIPs
Previously, calling and leaving voicemails was the quickest form of communication. Tough to imagine, right? This system is called the PTSN (Public Switched Telephone Network, or POTS (Plain Old Telephone System).
This wire-and-switch based network system was developed following the original Alexander Graham Bell system, and was more commercialized and profit-driven in nature. Using physical wires and switches between two callers—like with landlines and wire-exclusive phones—is called circuit switching.
For quite a while, government-owned PTSNs were also the main carrier for internet connectivity, so when VoIPs began emerging in the 1990s the government wasn't overly excited.
These new VoIP platforms were developed on IP networks using the PTSN's dedicated circuit system—but without the restrictions on line use that the old system had.
This process was named packet switching, meaning bundles of voice and data messages—referred to as "packets"—are dispersed through the switches individually, then reconstructed at the end of the circuit.
And as internet connections continued to improve, VoIPs were ready to connect businesses and individuals around the world with a cheaper calling alternative.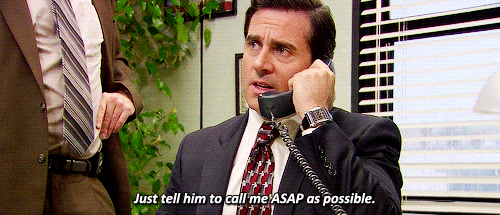 Types of VoIP
There are three main types of VoIP connections:

1. ATA (Analog Telephone Adapter): This allows you to take any traditional landline phone and connect it to either a computer or directly to the router via converter cable to allow for the use of VoIP software.
2. IP Phones: These devices look like traditional phones (corded or cordless) and connect either via ethernet connection or wirelessly to the router.
3. Computer to Computer: This method involves a direct connection via the internet between two devices with built-in camera and/or microphone and speakers.
Why would someone use a VoIP?
Most people choose to go with a VoIP over a traditional landline or business phone for a few reasons:
Because it is free or cheaper than choosing a regular phone company. Long distance and international calls are usually free.
You usually don't need any special equipment, or even a phone at all.
You can also receive special features and benefits with a VoIP that you won't get with home or business phone service, such as promotional deals or memberships with third party companies, 24/7 helpdesk support, and integration with your favorite apps and task managers.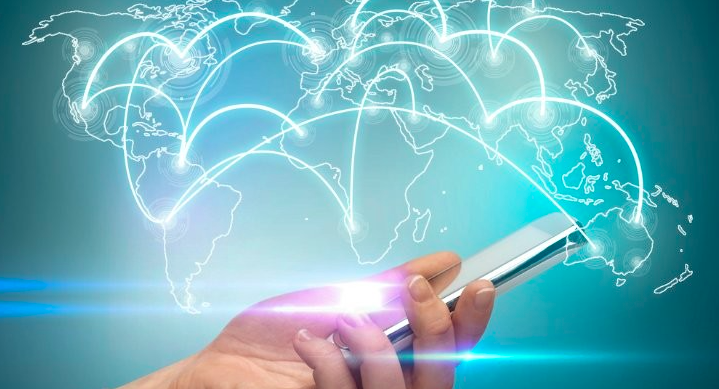 Why wouldn't I want to use a VoIP phone?
However, keep in mind that VoIPs are not without their own drawbacks. Some issues could include:
Call quality issues like garbled speech and/or echo, video disturbances and freezes, long connections times, etc. Limited bandwidth can exacerbate these problems, and power shortages or outages could leave you with nothing. 
Like any online technology, VoIPs can be subject to common online security issues such as identity fraud, spyware and viruses, or spamming and phishing. Just make sure to check your provider's security offerings before you sign; some offer top-of-the-line security and fraud prevention as a perk. 
VoIPs that do not fully interconnect with the public network are not bound by FCC 911 emergency statutes. However, as of June 2005, the FCC now regulates and requires providers who are fully interconnected to include emergency services. But, these are subject to the customer's full disclosure of current address and contact information. If services are registered incorrectly, or via proxy, it is likely that non-local emergency services will be reached. In this case, the FCC provides instruction that the VoIP is responsible for attempting to provide the accurate information to the emergency services, but this can delay or complicate the process.
Best VoIPs for Your Business in 2021
These are listed in no particular order, as the right choice for you will be based on yours and your company's individual needs.


This is one of the most popular VoIP competitors and a great choice for entrepreneurs. Grasshopper offers local, toll-free, and memorable vanity numbers, and a US-based customer support system to help you handle any issue, day or night.
Customers report reliable, quality voice and video calls, and you can route your professional calls, texts, and emails to your mobile phone or computer with easy Gmail integration.
Pricing: Start with a 7 day free trial, then pick the plan that fits you. $26-80/month/user.

This VoIP option fits best for small and medium businesses. Manage video conferencing and team messaging for up to 500 people, and use the audit feature with searchable account history to fix issues fast.
Ringcentral also features an omni-channel cloud contact center, and an open API platform that allows you to seamlessly connect with your other favorite tools.
Pricing: $19.99-49.99/month/user.

From the people that brought you Google Voice comes a good VoIP choice for small and medium businesses looking toward scaling up. Like any Google product, you can expect top-of-the-line analytics to inform your decisions. Also features in-call AI benefits like real-time coaching, note-taking, and sentiment analysis.
Enjoy extremely high-quality calls from almost anywhere in the world, and easily integrate with your existing tech tools for an all-encompassing management dashboard. Get everyone set up quickly and easily on any mobile device with a user-friendly interface.
Pricing: Try a full 14 days for free before selecting your membership. Pricing for small-medium companies $15-25/mo/user if billed annually, or $20-$30 billed monthly. Enterprise level (min. 500 licenses) also available when it's time to grow.

Bring your current number or choose a number from over 90 countries with this VoIP, Freshcaller, brought to you by Freshworks. You can direct call traffic automatically with the personal inbound routing engine, monitor every conversation and call queue virtually in a centralized dashboard, and facilitate conflict resolution with intent tracking and customer engagement via voicebot Freddy AI.
Provides API for custom integration, smart analytics and handpicked apps. Also allows for call masking, so you can show callers a proxy phone number rather than the original.
Pricing: $19-$59/mo/agent.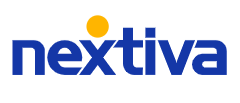 Rated #1 Business Phone Software in 2021, Nextiva VoIP incorporates both team and customer communication in the same app. Track sales, leads and deals in concert with your team and create effective sales pipelines.
Nextiva also boasts a task automation tool that will help free up time usually spent on mundane busywork so you can ensure every step of the process runs efficiently. As a fun feature, you can also personalize phone rings to identify callers with ease.
Pricing: Pricing is scaled based on number of users, basic or professional experience, and frequency of payment – Per user price is the lowest for basic plans with over 100 users who pay annually ($17.95/mo/user) and most expensive for professional membership for 1-4 users, billed monthly (30.95/mo/user)

Vonage offers its customers several valuable services like customizable bandwidth prioritization with their SmartWan SD-WAN tool. This VoIP also provides call monitoring, following and flipping; paperless fax; visual and virtual voicemail; and integration with Microsoft Teams.
Users are able to easily access the software from any browser or device, anywhere, and with use of the virtual dashboard, monitor and manage calls and queues, send announcements to their team, and even use the customizable CRM tools. You can enjoy seamless integration of your favorite apps, and search their app center for even more helpful tools.
Pricing: Plans range from $19.99/mo/user to 39.99/mo/user depending on how many employees you have and how many features you want to take advantage of.

This VoIP platform is great for international business. This provider allows activation of new virtual phone numbers in over 170 countries.
Manage client information and feedback with built-in analytics, use Call Whisper to give your agents real-time tips without alerting the caller, and try their Cloud IVR platform to virtually escort clients to the right assistant.
You can also integrate many of the business software apps you already use with Avoxi.
Pricing: Pricing starts at $19.99/mo/user with a minimum of 3 users, with Enterprise upgrade option for $39.99/mo/user for teams of 15+.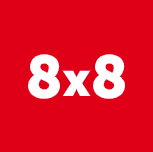 This VoIP option offers a good package deal for new small business owners. The plan begins to appeal first with a no-contract, one-month free trial and small monthly per user fee afterward that includes unlimited video conferencing/chat and calling/texting to the US and Canada.
But, 8×8 knows how to seal the deal: they also offer three months of Wix Unlimited (including a complimentary domain name!) so you can get your new website up and running smoothly. More established businesses can upgrade to enjoy international calling and conferencing (14 countries), as well as AI-driven analytics and open API for integration with your favorite office software.
Administrators and supervisors can opt for an additional package extending international capabilities (in 47 countries) and offering extensive supervisor analytics, quality reporting, and the capability to monitor, whisper, or barge.
Pricing: Prices start at $12/mo/user with premium packages having an annual payment discount.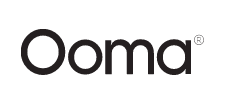 Ooma works well for freelancers. Features include preventing spam calls and unwanted telemarketers with enhanced call blocking, facilitation of call routing with your own virtual receptionist, having a single line ring multiple phones to prevent missed calls, and even programming "on hold" music.
They also have unlimited calling to U.S., Mexico, Canada and Puerto Rico, and lower prices for international calling than other service providers. Residential security systems are also offered.
Pricing: Larger enterprise packages are available with more technical and detailed controls like Time of Day routing, Position in Queue, and Intelligent Call Routing) for $27.99-49.99/mo/user
Residential phone plans offer free calling (plus taxes and fees) after device purchase.
10. CloudTalk (cloudtalk.io)

This VoIP is best for call centers. With built-in dictation software for simple transcripting, customizable greetings, skill-level based call routing and advanced real-time analytics, Cloudtalk is perfect for facilitating a virtual call or sales center.
Their incorporated Auto Dialer feature helps to decrease time spent manually answering and dialing, preventing errors in the calling process, and automating sales flow.
Pricing: Pricing ranges from $15-35/mo/user when billed annually.

Designed for small and medium businesses with under 300 employees, Business Voice is a cloud-based VoIP system for calling and conferencing across a spectrum of mobile or desk devices.
The favorite feature of this system is it's unsurprising but flawless integration with Microsoft Teams, which has become increasingly useful to and used by businesses of all sizes in the last few years.
Pricing: Existing 365 subscribers will ultimately receive the best pricing for premium membership to Business Voice – $20/mo/user.

This VoIP works for small businesses that need to stay constantly remotely connected and is especially developer-friendly. Bitrix24 is the only free VoIP with fully integrated Customer Relationship Management (CRM). It's also personalizable to a great degree: you can even opt to dive into the actual source code and self-host.
This provider also features its own Private Cloud Suite, appealing to business sectors with a high priority for security and privacy.
Pricing: There are free plans for up to 12 users, and paid plans start at $17/mo/user but can get quite pricey depending on the access options you choose.

Verizon VoIP is good for medium-sized businesses. The virtual receptionist directs messages to the appropriate person while the hunting feature transfers calls to prevent missed interaction. Users can also monitor multiple lines or send and answer calls on behalf of others.
Verizon offers automatic-call relay to a prearranged line if the power goes out. This provider also enables voicemail to email, IP Trunking, and a custom team documents manager.
Pricing: Prices range from $94-$249.

As the name suggests, this platform uses SIP (Session Initiation Protocol) Trunking and allows you to BYOB…Bring Your Own Bandwidth! They route exclusively with Tier-1 upstream providers to furnish the utmost in quality and reliability, ensuring clear calls and video chats no matter where you're calling from.
They've also curtailed toll fraud issues, which can be pervasive when dealing with VoIPs—so no more concerns about thieves and scammers, even if your physical systems are accessed.
Pricing: Pricing is a flat rate $24.95 per month, and there is no contract.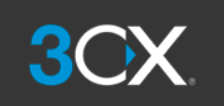 This VoIP platform is perfect for well-established companies looking to take a more efficient, hands-on approach to virtual business phone interfacing. You can choose between Windows and Linux for on-site operations, and deploy either in your own private cloud, or in 3CX's hassle-free PBX.
Incorporate live chat, video conferences and even Facebook messages all in one place. 3CX is open-platform, you can use it with an existing IP phone or SIP trunk, and they give you an incomparable one year free trial.
Pricing: After the trial year, prices scale from $250 annually depending on how many calls you will be on simultaneously.
Conclusion: Should I Use a VoIP?
Depending on your business needs, VoIPs can be a great affordable alternative to regular calling systems, especially if you have a lot of meetings and work with people across the globe.
Plus, with extra services like virtual receptionists, voicemail to email, and more, VoIPs can help you cut costs and increase efficiencies at your business.