Latest posts by Hailey Friedman
(see all)
GoToWebinar isn't the greatest webinar platform on the market—there, I said it.
I tried using it for a few webinars and had a terrible experience.
It's clunky and not fun to use.
The UI is outdated.
It's more expensive than any alternatives or competitors at a steep $2,400 a year.
But still, I wasn't going to let that stop me from hosting a successful webinar.
I won't bore you with the details of my miserable experience with GoToWebinar, but I knew there had to be better webinar software out there.
Disclaimer: Articles on this blog contain affiliate links that GMP receives a small commission from at no cost to you. We only recommend tools we trust. Read more in our privacy policy.
How Do You Choose the Best Webinar Software?
You choose webinar software based on your specific needs, your goals, and your budget. Remember that there isn't one webinar software that is best for every single company on the market.
1 – Needs
Pick a webinar software that meets your company's unique needs. For example, maybe you're just starting out with webinars, so you want something really simple and easy to use. On the other hand, maybe your webinar strategy is more advanced, so you're looking for a software with deep integrations.
2 – Goals
Your goals should also impact the webinar software you choose. If your goal is lead generation, make sure you choose a package with adequate attendee space so you're not limited in who you can invite. If you want to use your webinars to interact with your audience, pick a tool that has live polls and chat features.
3 – Budget
And lastly, your budget will play a role in which webinar software you choose. Some software starts as low as $15 per month, and caps out at over $1,000 per month. You can also take advantage of free trials before you decide which tool to purchase.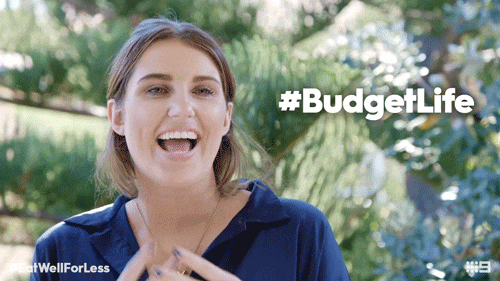 GoToWebinar Alternatives and Competitors
So far, I've reviewed and compared over 14 different webinar softwares. Of all the webinar software I've tried, below are the absolute best GoToWebinar alternatives and competitors…
About:
Demio is my #1 recommended webinar software because it is easy to use, modern and works seamlessly. But even more importantly, it let's you create live webinars and on-demand webinars all in the same platform.
The final thing to know about Demio is that it is an incredibly simple tool. It is perfect for webinar beginners and advanced users alike.
Ease of Use:
Takes only minutes to set up
Easy-to-use interface
Reliable
Helpful customer support
Features:
Automation rules and tracking options
Invite others as collaborators during events
Upload and share materials and downloadable resources
Create a customized registration process
Manage and export contacts
Pricing:
Pricing for Demio is $49/month for the Starter plan with 50 attendees, $99/month for the Growth plan for 150 attendees, and $234/month for the Business plan with 500 attendees. There is also a 20% discount for annual billing, as well as 14-day free trial.
Bottom Line:
Demio is great for beginners or anyone who feels uncomfortable with numerous settings and clunky interfaces. It only take minutes to schedule your first event, and less than that to set up recurring webinars.
More experienced users still choose Demio as well due to its extensive automation tools, such as automation rules that include sending the recording to attendees who joined after the 30-minute mark. This makes it easy to segment your audience in real time.
About:
WebinarJam is a flexible webinar conferencing software designed to produce a complete live stream event, from registration to replay. Compatible with all operating systems and devices, and supporting multiple languages, you can host live webinars with thousands of attendees from anywhere.
If you've read pretty much any of my webinar posts, you probably know that WebinarJam is one of my favorite webinar tools.
Ease of Use:
Quick and easy to set up webinars
Works in all browsers, OS and devices
Automatically records the webinar
Training videos available
Excellent video and audio quality
Features:
Advanced chat
Push to YouTube or Facebook Live
Landing page templates
Pop up buttons, offers & countdowns
One-click registration
Pricing:
Pricing for WebinarJam starts at $475 per year for the Basic plan, which comes out to almost $40 per month. The Pro plan is $783 per year and the Premium plan is $997 per year.
Click here to get a Free Trial of WebinarJam for just $1.
Bottom Line:
WebinarJam is possibly the most intuitive and simplest webinar solution available for anyone wanting to sell a service or product online via webinar. The software allows for pop-up calls-to action during webinars, so your audience can make purchases with ease.
Another highlight of WebinarJam is the ability to communicate with views through live chat, along with all of the other bells and whistles, such as a slick interface, multiple presenters, HD video, and live broadcast to Facebook or YouTube.
About:
EverWebinar provides a webinar platform and video conferencing software for automated, or evergreen, webinars. Often used in conjunction with WebinarJam, the platform lets you replay already recorded webinars to new audiences.
EverWebinar is an incredibly useful tool. When I use it, I typically record my webinar on WebinarJam, before sending it over to EverWebinar to turn it into an automated webinar. Then, I'm able to use that same webinar over and over again, without lifting a finger.
Ease of Use:
One-click signup option
Easy to share content
Integrates with other popular tools
Automation
User-friendly
Features:
Dynamic attendee numbers
Automated live chat
On-demand webinars
Customized scheduling
Analytics
Pricing:
Pricing for EverWebinar goes by a Monthly plan, Annual plan, or a 2-Year plan. The Monthly plan consists of three payments of $199 per year, Annual costs $497 per year, and the 2-Year plan is $799 every two years.
You can click here to try EverWebinar for $1.
Bottom Line:
EverWebinar is designed best for small and medium companies looking for a way to grow their sales, leveraging existing webinars to replay them for potential new customers.
The video conferencing software offers an entirely automated solution with an "Ask a Question" feature for recorded webinars to send questions to your email.
About:
EasyWebinar can be thought of as an easy-to-use, all-in-one web conferencing software solution. They operate as both a webinar solution and a marketing solution, making their software one of the more appealing options out there.
The EasyWebinar platform is incredibly comprehensive. They offer a live webinar feature, automated webinar features, a mobile app, a pre-made sales funnel, HD video, chat, and so much more.
Ease of Use:
Easy WordPress plugin
Good customer support
Intuitive, easy to navigate platform
Easy to use
Simple setup
Features:
Analytics
HD video
Social sharing
Screen and window sharing
Built-in email notifications
Pricing:
Pricing for EasyWebinar starts from $78/month for the Standard plan, from $129/month for the Pro plan, and from $499/month for the Enterprise plan. You can get three months free with annual billing.
Bottom Line:
EasyWebinar, as the name would suggest, is considered to be one of the easiest to use web conferencing software solutions there is. The evergreen, or automated, webinar capabilities has analytics and sales funnels that make it a true selling machine.
Live chat, Q&A, screen sharing, multiple presenters, and several other features, combined with the very intuitive interface and easy webinar setup make EasyWebinar a great solution for nearly anyone.
About:
Zoom is a video conferencing software more than anything else, combining cloud video conferencing, group messaging, and simple online meetings in one user-friendly solution.
Ease of Use:
Easy to share screens
Simple setup
Integrates across other systems
Easy-to-use interface
Very intuitive features
Features:
HD audio and video
Simultaneous screen sharing
Meeting recordings
Cloud storage
Group and private chat
Pricing:
Free meetings are available with up to 100 participants with limited duration (up to 40 minutes). Paid plans start at $14.99/month for the Pro plan and $19.99/month for the Business plan and Enterprise plan.
Bottom Line:
One of the best things about Zoom is it provides free basic web conferencing features. While it shouldn't be used for selling products, the tool is great for internal virtual meetings with simultaneous screen sharing capabilities.
Along with the ability to work on all devices and platforms, Zoom provides several excellent features for video conferencing, such chats and recordings. It also boasts great video and audio quality.
About:
GetResponse is a complete marketing program that is widely used by entrepreneurs, small, medium and large businesses.
This all-in-the-box solution incorporates not only webinar platform, but also different marketing tools, including auto responders, custom emails, list segmentation feature etc. With this, it is possible to have the email database and webinar tool under the same roof.
As a result, the account holder may schedule webinar campaigns for the subscribers, send the reminders to them; share the event in social media.
It is also possible to use the registration feature to collect new emails and to send automatic thank-you messages to the registrants.
Ease of Use:
Multi-functional tools
User interface is easy to navigate
Easy to set reminders
Connects to social media platforms and email software
Features:
Built in analytics
Integrates with many platforms including Adwords, Bing, KissMetrics and Facebook
Capture leads with forms and integrate them with your GetResponse email platform
1,000's of stock photos and templates available
A/B testing
Add PayPal button to take payments on the fly
GetResponse allows you to do a whole host of things including creating landing pages, email marketing and creating webinars
Pricing:
Pricing for GetResponse starts at $15/month for the Email plan, $49/month for Pro, $165/month for Max and $1,199/month for Enterprise.
Bottom Line:
All in all, GetResponse is an all-in-one marketing suite that is well-regarded for their webinar capabilities
I have the least experience with GetResponse's landing page software solution, but I did quite a bit of research. Because GetResponse wants you to use its email software, it lures you in with a $15/month price point, but forces you to upgrade once your landing pages get to 1,000+ pageviews.
At that point, you will need to get the $49/month pro plan.
About:
The browser-based ClickMeeting is a video conferencing software solution with a key selling point of having an easy-to-use interface and covering the entire webinar process, from event preparation to the follow up.
Ease of Use:
Improved screen sharing
User-friendly
Step-by-step setting
All browser-based, no software installation
Offer on-demand and automated webinars
Features:
Webinar recording
Moderated Q&A
"Waiting room" for live events
Polls & surveys
Simultaneous chat translation
Pricing:
ClickMeeting offers a 30-day free trial for up to 25 attendees. Plans start at $30/month for the Live plan and $45/month for the Automated Plan. There is also a custom-priced Enterprise plan for large companies.
Try ClickMeeting with a free 30-day trial.
Bottom Line:
ClickMeeting is best for online business meetings, as well as conveying expertise and knowledge to help generate sales with your target audience.
If participants get to the event early, ClickMeeting provides a "waiting room" that can be used to provide additional information about presenters, topics, and agenda. There are also a variety of interaction options for live webinars and meetings.
About:
Once upon a time, WebinarNinja had a reputation for low quality. They've changed!
WebinarNinja 5.0, has solved a lot of problems and they are now known for being easy to use, great for beginners, and a robust all-in-one package. They have free training, step-by-step guides, and excellent customer service.
WebinarNinja has several built-in tools like landing pages, email reminders, and more. If you don't like their built-in tools, you can also integrate with other software using Zapier integrations.
Ease of Use:
Wide range of integrations
Easy screen sharing
Free training and reliable customer service
Seamless UX on desktop, laptop, tablet, and mobile devices
Features:
Advanced screen sharing capabilities
Conduct Q&A sessions, polls, and make custom offers
Set timers for particular messages to appear in the chat
Deliver limited-time offers that help drive sales
Record live webinars to be replayed whenever you'd like
Pricing:
The starter option includes 100 live webinar attendees, unlimited recorded webinar attendees, live and automated webinars for $468.00 per year, plus a 14-day free trial. They also have more expensive options that include more attendees: Pro package ($948/year), Plus package ($1,548/year), Power package ($2,388/year).
Bottom Line:
WebinarNinja is a reliable company in general who genuinely wants to deliver the most advanced and efficient product to their customers.
They claim to have created proficient software for all the different webinar formats they provide but users shouldn't be too surprised if they run into some complications along the way. This is especially true for relatively new software developments which can get finicky with large numbers of people trying to tune in at once.
If you're considering WebinarNinja, take advantage of the 14-day trial and give it a test run yourself.
Conclusion
As you can tell, there are tons of great webinar software available.
In this marketer's opinion, Demio is the simplest most intuitive webinar solution on the market for those looking to sell a product or service via webinar.