Head of Marketing
at
PlushCare
I'm the head of marketing for a tech company in San Francisco and the cofounder @ GrowthMarketingPro.com
Latest posts by Mark Spera (see all)
The 10 Best Web Hosting Sites for Your Size Business
Nearly every business can benefit from a presence on the web. Last year, just under 2.5 million websites went live. 
Whether you're a sole proprietor, a local business that wants to get discovered on Yelp or an international ecommerce brand shipping widgets around the world, having a website is pretty essential to the plan.
But before you can publish a single page on the internet you need a web hosting solution. Web hosting is the backbone of any website — it ensures your site is "displayed" on the internet for all to see with minimal interruption. 
If this sounds boring to you it's because it is. But it's so important.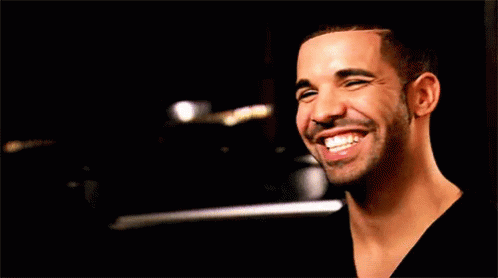 The best web hosting solutions should make your life easy and should scale with your business. 
The problem is there are so many hosting solutions: Bluehost, GoDaddy, Hostgator, Siteground, etc.
Some good news: whichever one you choose should be pretty simple to set up and use. The internet has come a long way and your web hosting should only take a few minutes to implement.  

How Do I Find the Best Hosting Solution for My Needs?
1. Reliability of the Server
The best web hosting solutions run smoothly without interruptions.
The biggest companies in the world measure their DevOps teams on uptime — the amount of time the website is running without interruption.
The uptime or downtime rate is the primary metric for measuring this factor. Web hosts often provide this information regarding percentages.
You should not settle for anything less than 99.8% uptime.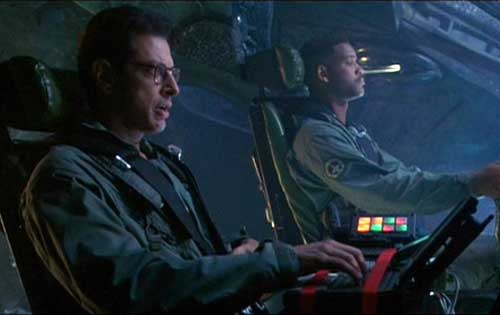 2. Private IP and SSL Certificates
Companies have to be concerned with safety and security on their web properties. The best web hosting solutions consider security a top priority.
Think of private IPs and SSL certificates as extra layers of security on the internet. The best web hosting solutions ensure that your website has these credentials.
Have you ever come across this alert while browsing the web?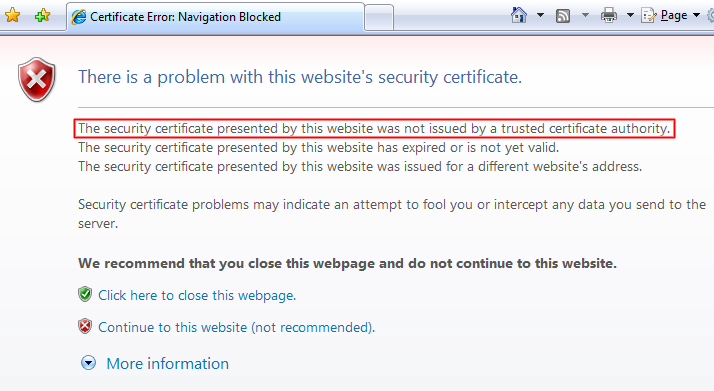 Google Chrome, Firefox and Internet Explorer all have some form of this alert if you are about to enter a website that is "unsecured."
Understandably, fraud and identity theft concerns have made users uncomfortable with this type of site.
86% of online shoppers feel more confident about entering personal information (like credit card info or email) on sites with safety indicators (or lack of alerts).
Your host should have this offering.
3. Support for Popular Frameworks
Depending on the platform you have used for building your website, you want to choose the right web host. If you're starting a WordPress blog, your choice of web hosting should allow the installation of WordPress in one click.
If you have a different type of CMS for managing your website, try and pick a web host that allows a one-click install for that framework. It will just make your life easier.
4. Bandwidth and Storage
Don't pay for unlimited storage! Unless you're starting a technology company that will record slews of data, basic level of storage should be just fine.
You will see a lot of web hosts offer you unlimited storage and bandwidth.
It might look great on the surface, but there's a catch. You don't need that much of a storage or bandwidth. When you are just a starting business, your bandwidth and storage needs are very basic.
Do not fall for unlimited bandwidth and storage in the beginning because you will be paying for something you won't use. Bandwidth is the total number of MBs or GBs available to you cumulatively for downloads and uploads on your website.
If your web pages aren't heavy and there are no downloadable materials, even a few GB s of bandwidth will be more than enough.
5. Price
Of course, price remains the most important factor no matter what you are buying.
However, pricing isn't wildly different from service to service, so you should pick the easiest and most reliable web hosting solution.
Hosting should be inexpensive. Even a student should be able to have their own website!
Purchasing domain names on the other hand can get quite expensive, as color.com would be able to attest to. In fact, a bunch of domain names have sold for over $1 million.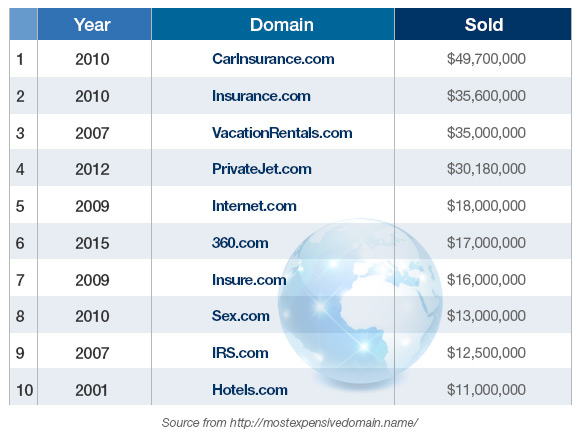 6. Customer Service
Ignore this factor, and you will regret it. Web hosts have huge data centers and things do go wrong on rare occasions. 
When something does go wrong, the only way for you to change things is to give them a call and wait for them to resolve the issue. Let online customer reviews help you know how good your web host's customer service is.
Do not rely on GoDaddy for this (I know from several personal experiences)!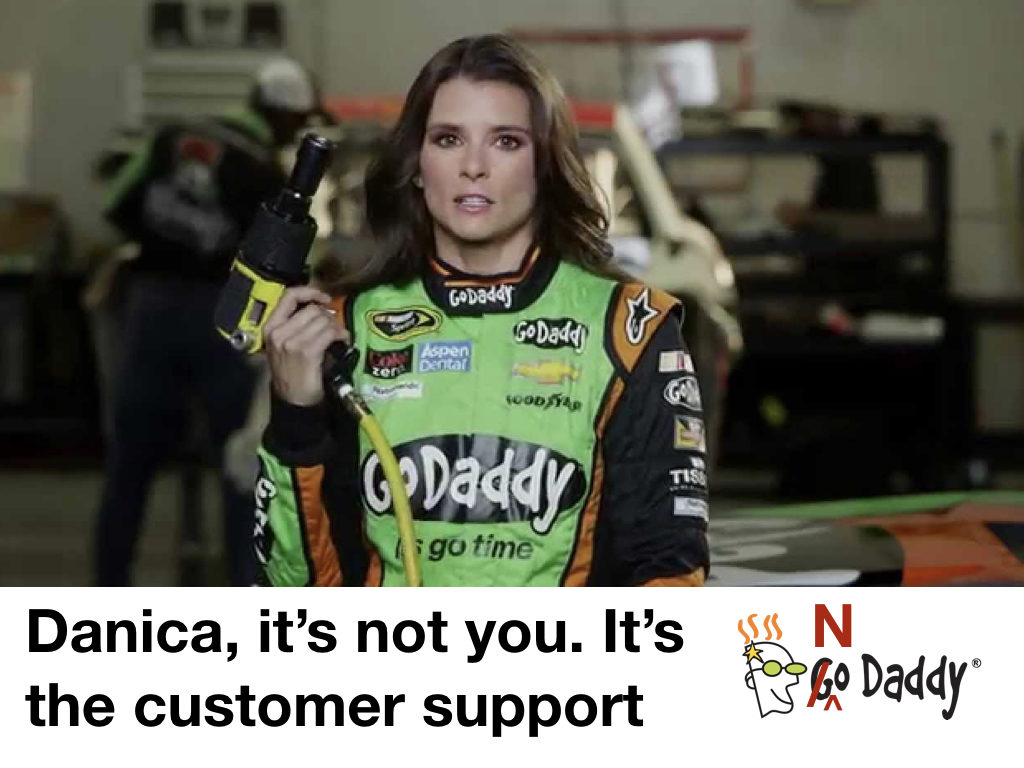 Now that you know all the factors that will help you pick the right web host, here are the top 10 web hosts for you to choose yours from.
The Top 10 Website Hosting Services
Pros
They have shared, VPS, dedicated, WooCommerce, WordPress and cloud hosting available

The storage available even with the basic packages is significant

After the most basic package you have unlimited websites with all packages

Customer service available 24/7.

Backups available on a daily basis for basic accounts

Uptimes recognized and appreciated by experts i.e. mostly 99.99%.

An average page load time of 510ms (solid)

Promotional prices probably the lowest among competitors.

30-day money back guarantee

Auto-updated for WordPress even for basic accounts — which is huge

Affordable dedicated hosting plans
Cons
A lot of add-on installing has to be done manually

Migration of websites is not free
For Business Sizes:
Small and medium: from WordPress bloggers to ecommerce entrepreneurs to small+ technology companies.
Summary
In this marketer's opinion, Bluehost is the best hosting service out there.
The 99.99% uptime is real — as promised by the company. I've only had to call customer support once or twice and was pleasantly surprised with how smoothly it went.
If you're starting a WordPress website, there's no question Bluehost is the right option.
The integration is completely seamless, so you'll be able to get started blogging 10 minutes from right now!
They advertise a 1 click WordPress integration. And it's real.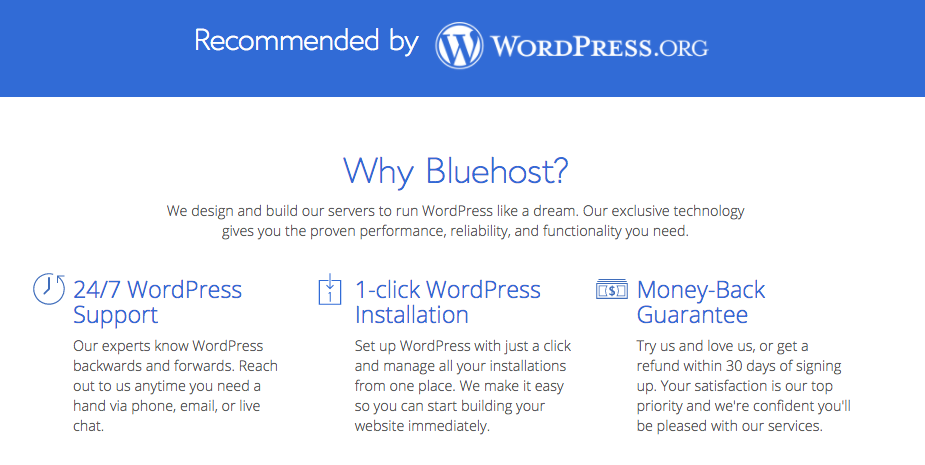 If you haven't started a WordPress blog but want to, the first step is to register for Bluehost (click the link below). Then you'll install the WordPress software.  
You can host other websites including ecommerce, marketplaces and nearly any other vertical you can imagine on Bluehost. We love the product so much we became an partner. Click below for 60% off your hosting plan with Bluehost.
→ Click Here to Get 60% off Your Bluehost Hosting ←
This video shows you how to set up Bluehost for a WordPress blog.
2. Hostgator
Pros
They offer a 99.99% uptime.

You can pay as little as $3.95 monthly for the basic plan—one of the most affordable.

Unmetered bandwidth and storage with the basic plan.

Unlimited emails with the basic plan.

Cloud hosting available.

One click installs available for major platforms with all the packages.

Dedicated, VPS and reseller models available.

24/7 customer support through phone, email and live chat.

Reasonable and comparatively lower renewal fees.

Website builder with hundreds of free templates with every package.

Unlimited domains available with advanced and business plan (not with basic)

Discounts and promotions running almost always

45-day money back guarantee
Cons
Page loading times, according to various online reviews, are not very fast.

Can charge for backups.

They sometimes play pricing tricks where the promotional discounts bind you with a long-term agreement. The promotional price also goes away with the renewal.
For Business Sizes:
For small businesses. Also has a good solution for WordPress blogs.
Summary
I'll admit biggest issue with Hostgator is with its pricing and the page loading times. While the company has improved on various hardware and software related issues in 2017, the page loading times are still not on-par with how famous they are in the world. If you are just starting a website, Hostgator is a great option.
3. GoDaddy
Pros
More than 17 million customers to prove it as a credible hosting company.

Lots of package options to choose from e.g. three packages only within the basic package category.

More than 1,000 themes and plugins with all basic packages.

24/7 support.

Free backups every day.

99.9% uptime promise.

Unlimited websites and databases available with all business packages.

One-year SSL certificate with all business packages.

Unmated bandwidth with all business packages.

Virtual private server hosting available with 3 dedicated IPs.

Up to 32GB or RAM availability with dedicated packages.
Cons
Prices go up high significantly when the package renews. For example, an ultimate dedicated server with promotion is $129.99 per month but after renewal it is $349.99 every month—this is close to triple the promotional price.

Number of email account not shown on most packages due to a very skimpy quantity that's given to the users.

WordPress setup can be quite a task.

Security has become an issue for the company according to the recent customer reviews.

Customer service can be an issue. 
For Business Sizes:
They would advertise themselves as the solution for small businesses scaling fast. I disagree.
Summary
GoDaddy is one of the most famous names when it comes to website hosting. They have powerful servers and a variety of hosting solutions. Their promotional prices are definitely very enticing, however, the renewal prices can go up drastically.
The security issues that customers have had in the recent days are a serious concern too. Plus, the customer service is often lackluster. 
I've used GoDaddy on and off for 7 years. I switched to Bluehost for a reason. Among other customer support problems, you don't even get a responsive support follow-up online. A phone call is almost always necessary (and wait times are long).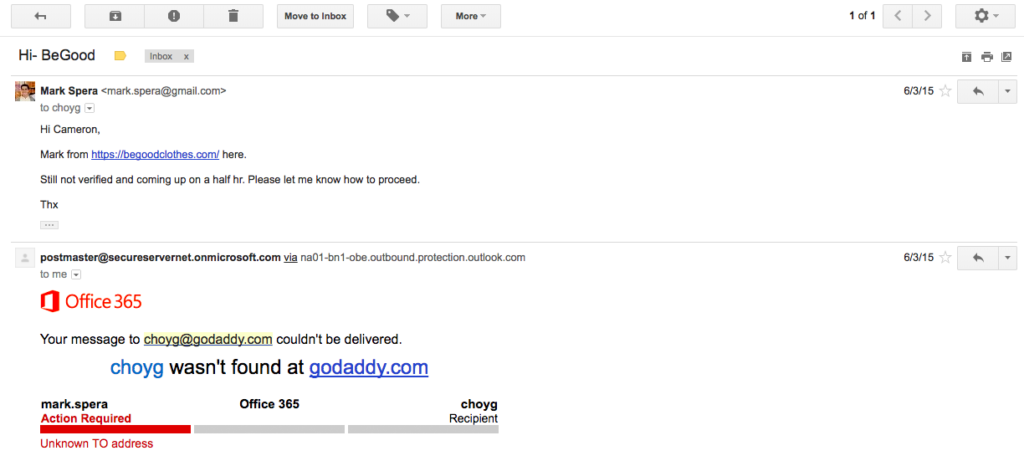 4. Site Ground
Pros
Five types of hosting solutions available: shared hosting, cloud hosting, dedicated hosting, reseller hosting and enterprise hosting.

Unlimited email accounts available even with the most basic packages.

Free daily backups with basic plans.

Easy-to-use site builder.

SSD storage with basic and cloud packages.

Unlimited websites supported with mid-level basic packages.

Ability to create customized cloud hosting plans for customers.

Reliable uptime of 99.98%.

Very fast page load times.

Customer support with good technical knowledge.

WordPress hosting is easy and fast with any package.

Security add-ons area available for free.

Free website transfers and fast e-commerce installs.

Prices advertised fairly.

30-day money back guaranty.
Cons
There is a setup free associated with signing up on monthly subscription.

The storage space is not as good as you can get from many other hosts.

Even with the dedicated hosting option the maximum RAM available is 16GB.

Static storage not available with dedicated plans.

Limited bandwidth on all dedicated plans.

While their prices are not high, they are not as competitive as their competitors'.
For Business Sizes:
Small-to-midsize businesses
Summary
SiteGround has been gaining popularity in recent years.
While their cap on storage with almost all the packages is criticized a lot on forums, it does get the job done. They should, however, work on the RAM they provide with their dedicated packages. For example, GoDaddy provides up to 32GB of RAM with its dedicated plans.
5. IPage
Pros
You can get a free domain.

Daily backups available.

Unlimited emails available.

Customer support available 24/7 on phone and chat.

One of the cheapest hosting services out there starting at just $1.99 per month.

Great third party app support for ecommerce websites.

Upfront pricing with promotions available with short-term plans too.

You can register unlimited emails even with the basic plans.

$100 credit available for Bing and Google AdWords.
Cons
Uptime is not the strength of iPage. It can go down to 99.94% at times.

Page loading times are also not as good as they are with competitor web hosts.

While the promotion terms are short, the change in price is drastic after the promotional term is over.

Canceling using the 30-day money back guarantee will cost you $15 if you went with a free domain from the company.

There is no cPanel available. They do have vDeck but its user-friendliness is not as good as cPanel.

Most of the stuff advertised as unlimited by iPage is not "literally" unlimited.
For Business Sizes:
Very small ecommerce businesses.
Summary
IPage is a mix of some really good features but the price is inexplicably higher than the rest of the market. The price more than doubles after the promotion period. Secondly, in my mind, it ruins the reputation of a web host when they offer you a free domain but charge you $15 upon cancellation. Most domains do not cost more than $10. 
6. InMotionHosting
Pros
A variety of hosting types available including shared, VPS, dedicated, reseller, managed, and WordPress hosting.

Great reseller model allowing resellers to collect 100% of the money.

Guaranteed uptime of 99.99%.

Very fast page loading times.

Known as a leader in customer support.

Free domain names.

Unlimited disk space with even the basic packages.

Unlimited emails with basic accounts.

One of the best 90-day money back guarantee.

Website transfer available for free.

Data backups available for free.

Up to 64GB of RAM available with dedicated hosting.
Cons
Limited websites with Launch and Power packages.

Does not offer full-on SSD storage instead gives choice between SSD and HDD.

Limits on data transfer even with the most expensive dedicated hosting packages.

Promotional discounts are applicable only with a 24-month contract.

Verification process before giving you an account is quite long.

Information on the website can be misleading as it is only for certain datacenters.

All add-on require you to create a separate account.
For Business Sizes:
They would advertise themselves as the solution for small businesses scaling fast. I disagree.
Summary
Overall, InMotionHosting gets some really good reviews for the most important features such as uptime and page loading times. Their servers are pretty powerful with great configurations. Their website could use an update, but the service is strong. 
I've honestly never used InMotion, but the reviews make me believe it's worth a try.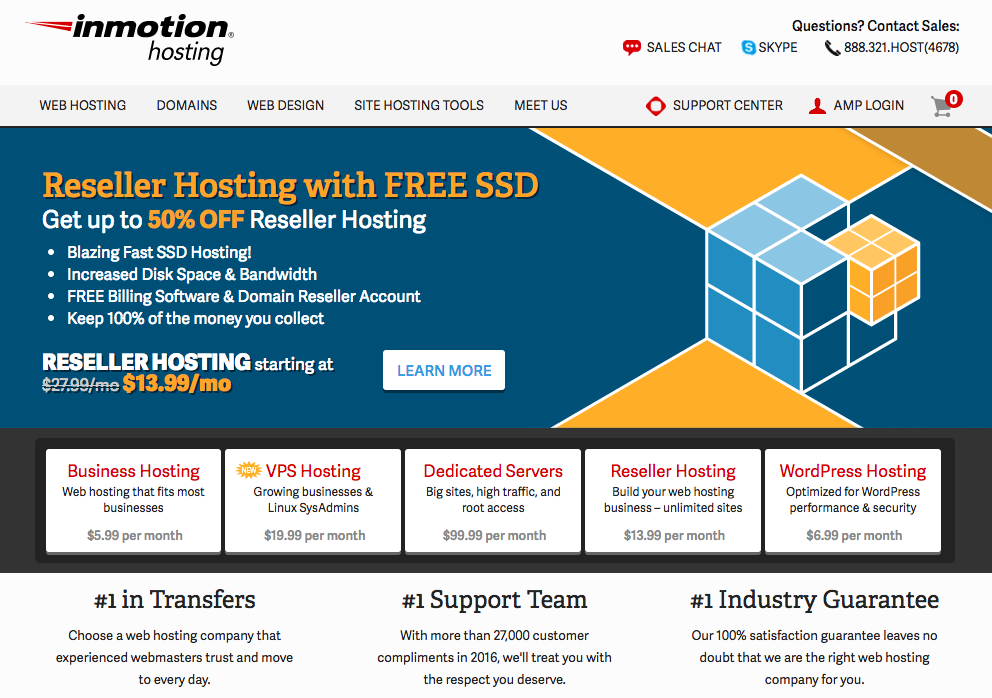 7. A2Hosting
Pros
A range of hosting solutions available e.g. shared, reseller, VPS, cloud, and dedicated.

Other than the most basic package, you get unlimited websites with all basic packages.

CPanel availability.

Free SSL and SSD support.

Unmanaged VPS hosting available at a very low cost.

Reliable uptime of over 99.94%.

Very fast page loading times—probably the best among shared hosting services.

Friendly and helpful customer support.

Site migrations available for free.

Most popular CMS are compatible.
Cons
Dedicated hosting is not as good and suited for large websites with only 8GB of RAM offered at maximum.

Not a lot of storage offered with dedicated packages.

Prices vary drastically within the same hosting category.

Plans are not as affordable when you compare the specs with competitors.

Basic CPU speeds are very low with many hosting plans.

Specs for various packages are so different that it's hard to get your head around them.
For Business Sizes:
Small: usually for bloggers.
Summary
A2Hosting gets good marks for its uptime and website loading times, however, they have intentionally made their packages very difficult to understand. A lot of things change within the same package categories. Limits on bandwidth and storage are a big concern too.
What you see, isn't what you get.
8. Web Hosting Hub
Pros
Fast page loading times with an average of 773ms.

Very suitable shared hosting plans for small to medium sized businesses.

Free SSL with all the packages.

Free domain with all the packages.

Backups available for just $1 every month.

Up to 3 website transfers for free.

Even the most basic package supports 2 websites.

1-click installer option with all the packages.

Unlimited parked domains available with packages other than the most basic one.

90-day money back guarantee.

Customer support is available 24/7 on phone, chat and email.
Cons
While page loading times are great, they are not as good as advertised on the website.

They are only suited for small and medium sized businesses.

Their uptimes are not that great and can go below 99.97%.

Deceiving prices where your promotional price is only available when you sign up for three years.

No matter how cheap the backups are, they are not free whereas competitors offer backups for free.
Summary
When considering Web Hosting Hub you just have to know that they were created for serving small and medium sized businesses. They don't have any other solutions besides shared website hosting. They need to improve their uptime reputation or I will not take them seriously. 
9. Dream Host
Pros
All the solutions have SSD storage for fast performance.

Bandwidth is scalable even with the basic shared hosting packages.

24/7 customer support.

Unlimited websites with all shared packages.

Unlimited MySQL databases with all shared hosting plans.

A guarantee of 100% uptime.

Unlimited bandwidth with dedicated packages.

VPS hosting option available.
Cons
Despite the great offerings, they are quite expensive compared to any other hosting service.

No promotions are available and costs are high if you pick monthly billing.

The absence of cPanel is awful.

Windows based servers are not there.

Not a lot of options available to choose from—you might be pushed to pick a plan that might not be "perfectly" suitable for you.

Account verification at the beginning delays setting up websites.
Summary
Small, small businesses.
Summary
There is one thing you must admire about Dream Host—it's their honesty. They are honest with their pricing and with most of their claims. However, they have to try and introduce more packages to make it easy for new businesses to pick them.
Also, there is no cPanel. This strikes me as problematic — the cPanel is where you can handle things like subdomains.
10. Green Geeks Hosting
Pros
Quite affordable basic packages.

Great uptimes of 99.95%.

Unlimited domains available with basic shared hosting.

Free website transfers.

99.9% uptime guarantee.

Website builders with lots of templates.

24/7 customer support available year-round.

30-day money back guarantee.

One-click installs available for WordPress and other popular platforms.

Nightly backups are available.

Isolated website hosting available for WordPress hosting.

WordPress updates done automatically.
Cons
Packages suitable only for small and medium sized businesses.

No dedicated solution available.

Page load times are not very good.

Promotional pricing only applicable when you sign up with a 36-month contract.

Refund policy is a bit difficult to work with.
Summary
Small, small businesses.
Summary
One of the best things about Green Geek Hosting is that most of its customers give it a very high rating online. 
With the current popularity, they should definitely look forward to offering something for large websites and businesses too.
Final Thoughts
You now have a list of 10 of the best website hosting services available today. When you are out looking for one, keep in mind to pay for features that you need and opt for customer support. 
It is best for starting businesses to go with shared hosting plans first.
Uptimes and page loading times have to be on top of your list of features to consider since they affect your conversions directly. Since monthly costs for any of these packages are still low, you should try your best to avoid signing up for three years just to get the promotional price.
Lastly, always take advantage of the money back guarantee period. Our recommendation is Bluehost. Get it below. 
→ Click Here to Get 60% off Your Bluehost Hosting ←
More from our "How to Start a Blog" series please read:
Disclaimer: We occasionally link to products and earn fees. We only review products we trust. And we only trust about 10.